Danish design duo Preben Fabricius and Jørgen Kastholm – who have achieved worldwide recognition for their unique aesthetics and sculptural understanding – are now joining Carl Hansen & Son's collection of classic designer furniture with their flexible and timeless FK Bookcase System.

Preben Fabricius trained as a cabinetmaker, while Jørgen Kastholm trained as a smith, and the FK Bookcase System was one of their first designs to be honoured with an award when it was presented at the Copenhagen Cabinetmakers' Guild Furniture Exhibition in 1963. The flexible FK Bookcase System consists of square modules in two depths. The bookcase can hang on the wall or sit on the floor, and be rotated so that the shelves are either tall or wide. Depending on the combination, it is thereby possible to create a stringent or more dynamic look.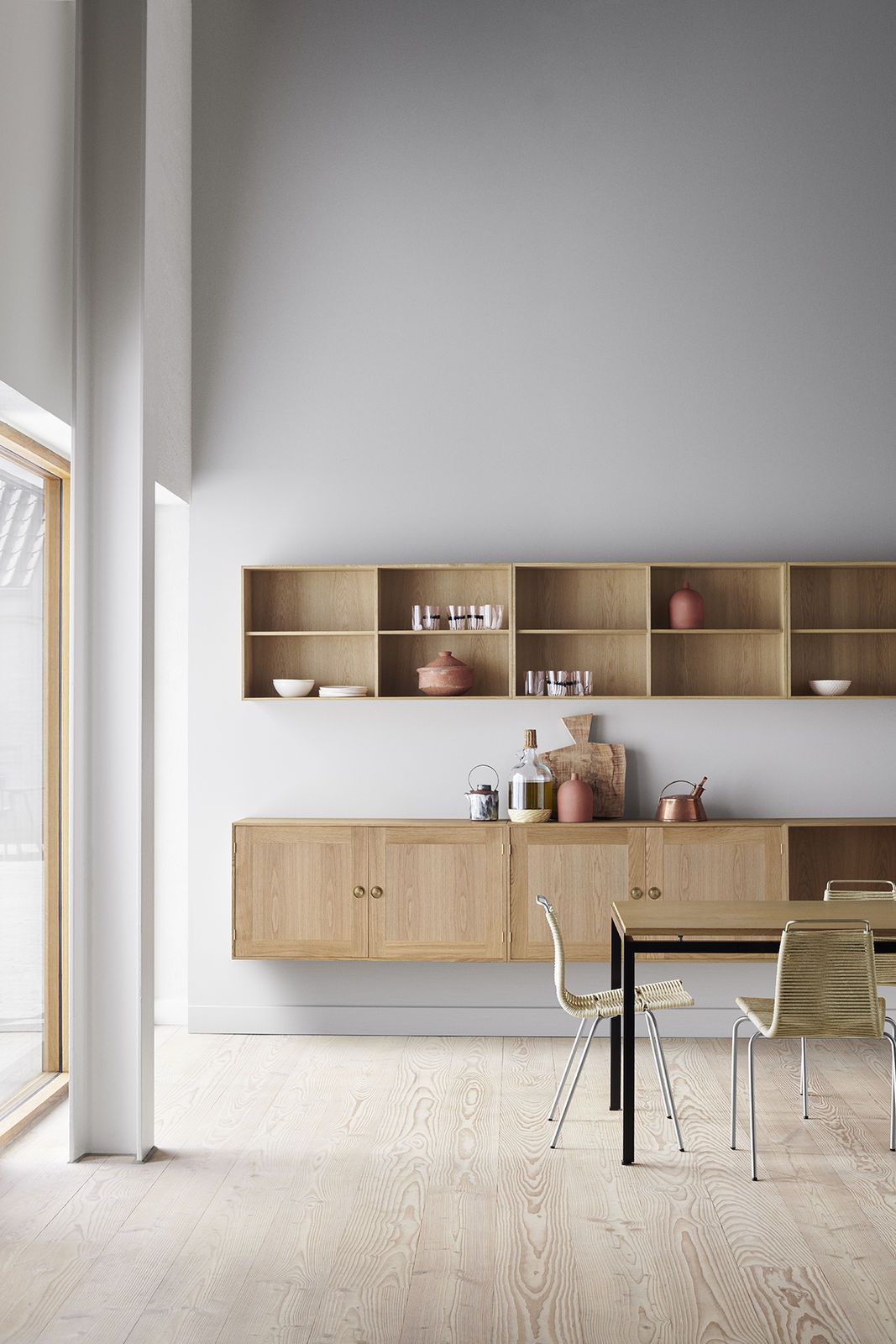 Moreover, the bookcase can be customised with shelves, drawers and doors depending on requirements. The minimalist and ingenious design of the units pays homage to proud craftsmanship traditions, among other things by highlighting the beautiful mortise joints, which are a key element in the Bookcase design – beautiful and stable.   Knud Erik Hansen, CEO of Carl Hansen & Son, says: "Simple designs are often the hardest to conceive, and Fabricius Kastholm's Bookcase System demonstrates in the finest possible way the design duo's understanding of simplicity without compromising on functionality, craftsmanship or aesthetics. We're therefore delighted to be welcoming Fabricius and Kastholm to the Carl Hansen & Son collection."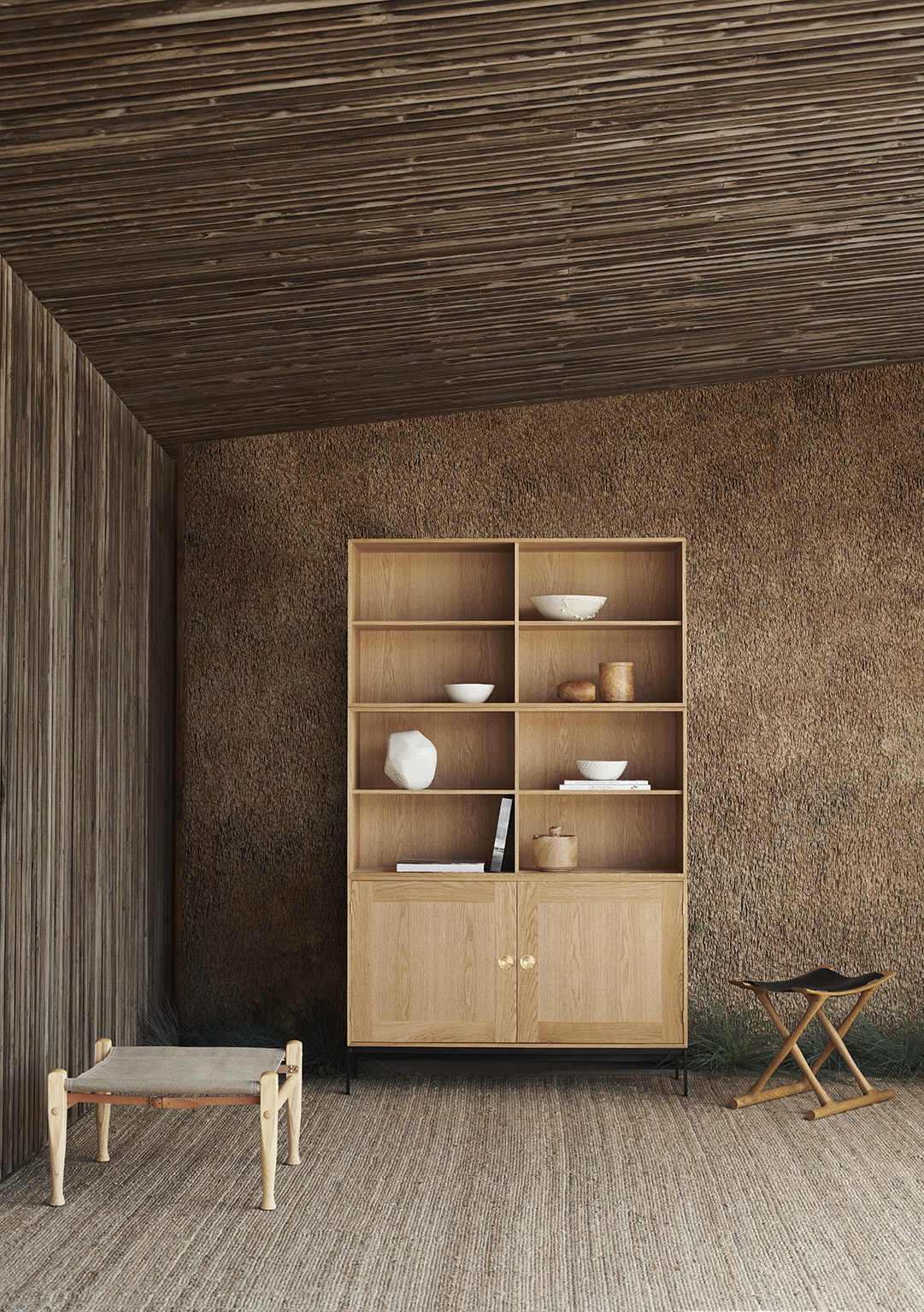 The Bookcase System is made of solid oak at Carl Hansen & Son's factory in Gelsted on Funen, Denmark, and it takes many hours of painstaking joinery work before the finished shelves can be shipped to customers worldwide. Sanding the beautiful mortise joints to produce a smooth and silky-soft surface is a particularly time-consuming process. The installation of the doors also requires extreme precision, and they are adjusted by hand to ensure perfect symmetry. The drawers are always made of ash, which contrasts elegantly with the oak. A spring ball catch is fitted at the bottom of each door, producing a discreet click when the door is closed. Thomas Kastholm, son of Jørgen Kastholm, says:
"We had the bookcase system in my childhood home, and I loved the sound that the doors made when my parents opened them. The discreetly mounted ball catches produce a gentle clicking sound which I loved – the effect was similar to that of the sound of a door closing on a luxury car."
The elegant and flexible FK Bookcase System offers countless possibilities for creating the perfect bookcase design for modern homes, offices, hotels and other public spaces.