Carl Hansen & Son, which is known for its extensive collection of furniture created by Hans J. Wegner, is – true to tradition – celebrating the master chair designer's birthday on 2 April by producing the iconic Wishbone Chair in a limited special edition, this time in high-gloss lacquered mahogany.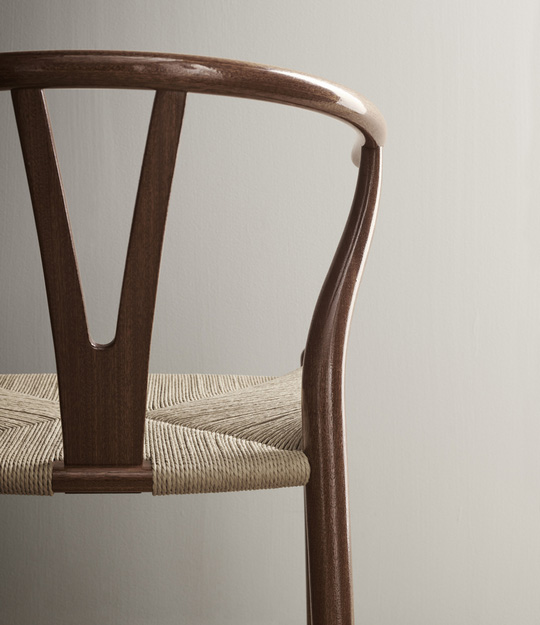 The famous Wishbone Chair, which is known for its sculptural wooden frame and woven seat, was one of the first models that Hans J. Wegner designed exclusively for Carl Hansen & Son in 1949. The chair, which has been produced at Carl Hansen & Son's factory on Funen, Denmark since 1950, comprises 14 parts, while its seat is woven by hand from 120 metres of paper cord. More than 70 years after it entered production, the Wishbone Chair is still celebrated as an international design icon on account of its clean lines, down-to-earth materials and the uncompromising craftsmanship which has helped to define Danish design.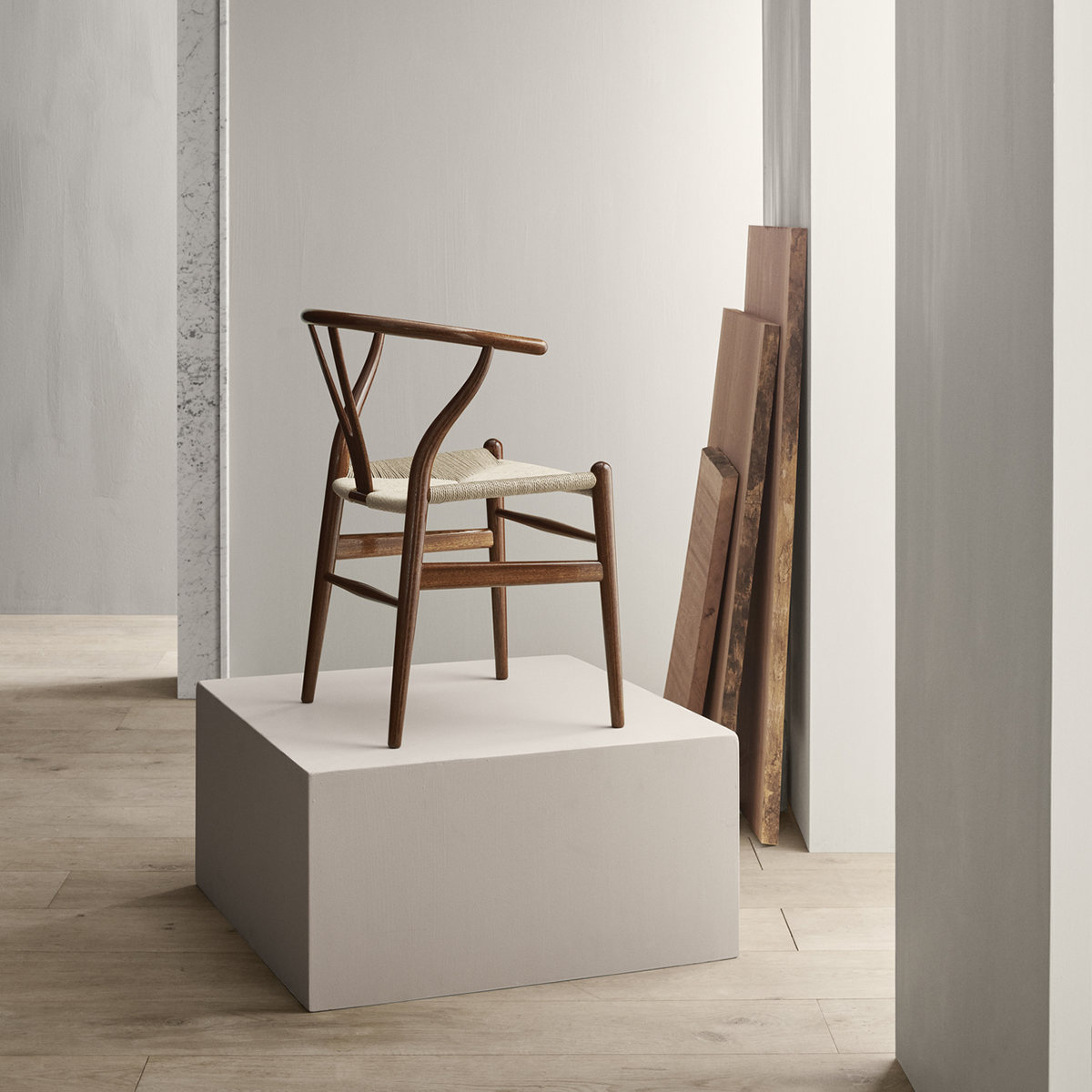 To celebrate Hans J. Wegner's impressive legacy, this year's specially made Wishbone Chair will be produced in a limited special edition from certified mahogany, an exclusive and noble wood which is well known for its deep, uniform colour. Historically, mahogany has been used to make furniture since the 15th century, and during the 16th and 17th centuries the exotic wood was the preferred material for furniture-making, particularly on account of its strength and stability. The Wishbone Chair in mahogany has a beautiful surface with reddish-brown hues which are accentuated and protected by a strong highgloss lacquer that gives the chair a shiny finish. The special edition has a small brass plate engraved with Hans J. Wegner's signature and date of birth discreetly placed on the inside of the chair frame. It also comes with a certificate of authenticity.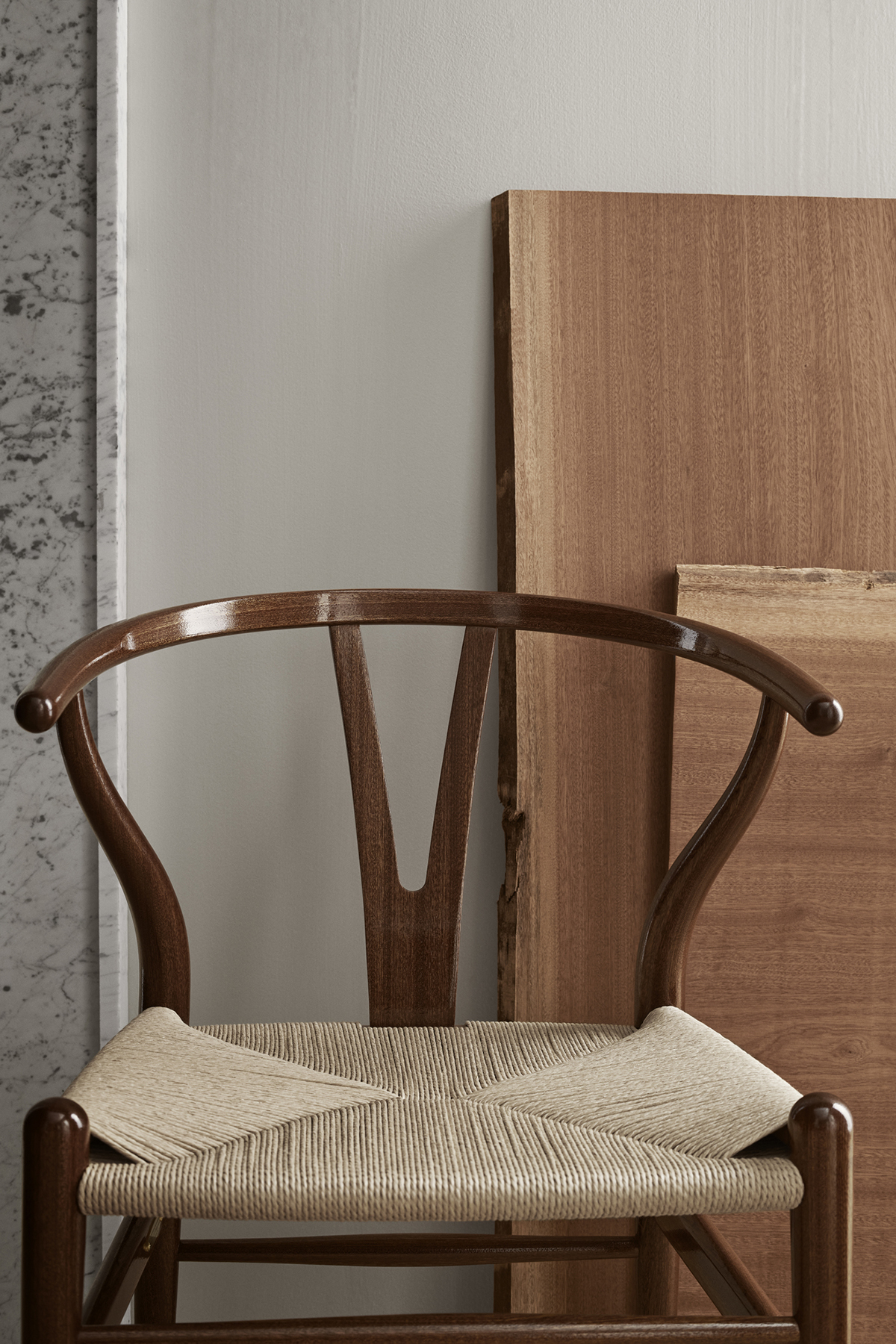 "Every year, when we celebrate Hans J. Wegner's birthday, we aim to create a version of the Wishbone Chair with a new look but without compromising on the chair's design integrity," says Knud Erik Hansen, CEO of Carl Hansen & Son, adding: "Wegner's furniture holds such a strong place in people's consciousness, and all the designs have the potential to be reinterpreted using different wood types. We are therefore delighted to be offering design lovers around the world this exclusive version of the Wishbone Chair in high-gloss lacquered mahogany."