The Sideways Sofa combines classic materials, such as wood and paper cord, with a modern asymmetric shape that serves a clear purpose:
"Communication is being challenged by tablets and other digital equipment, so I wanted to make a sofa where it feels more natural for people to talk to each other," explains Rikke Frost, who goes on to say: "Many sofas require you to sit straight and turn your head to the side instead of turning to face each other. I wanted to create a sofa where you sit sideways as this encourages more natural conversation."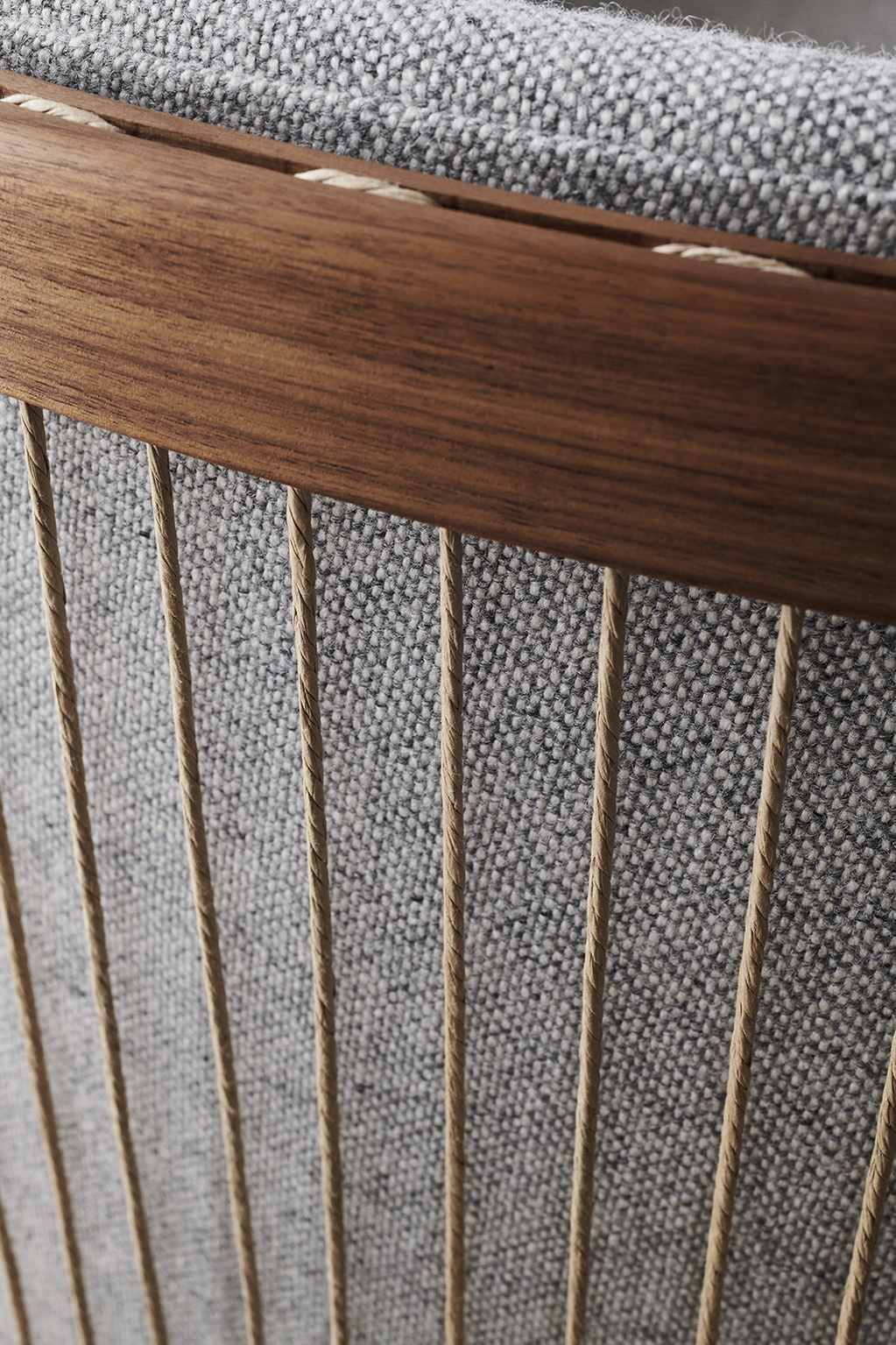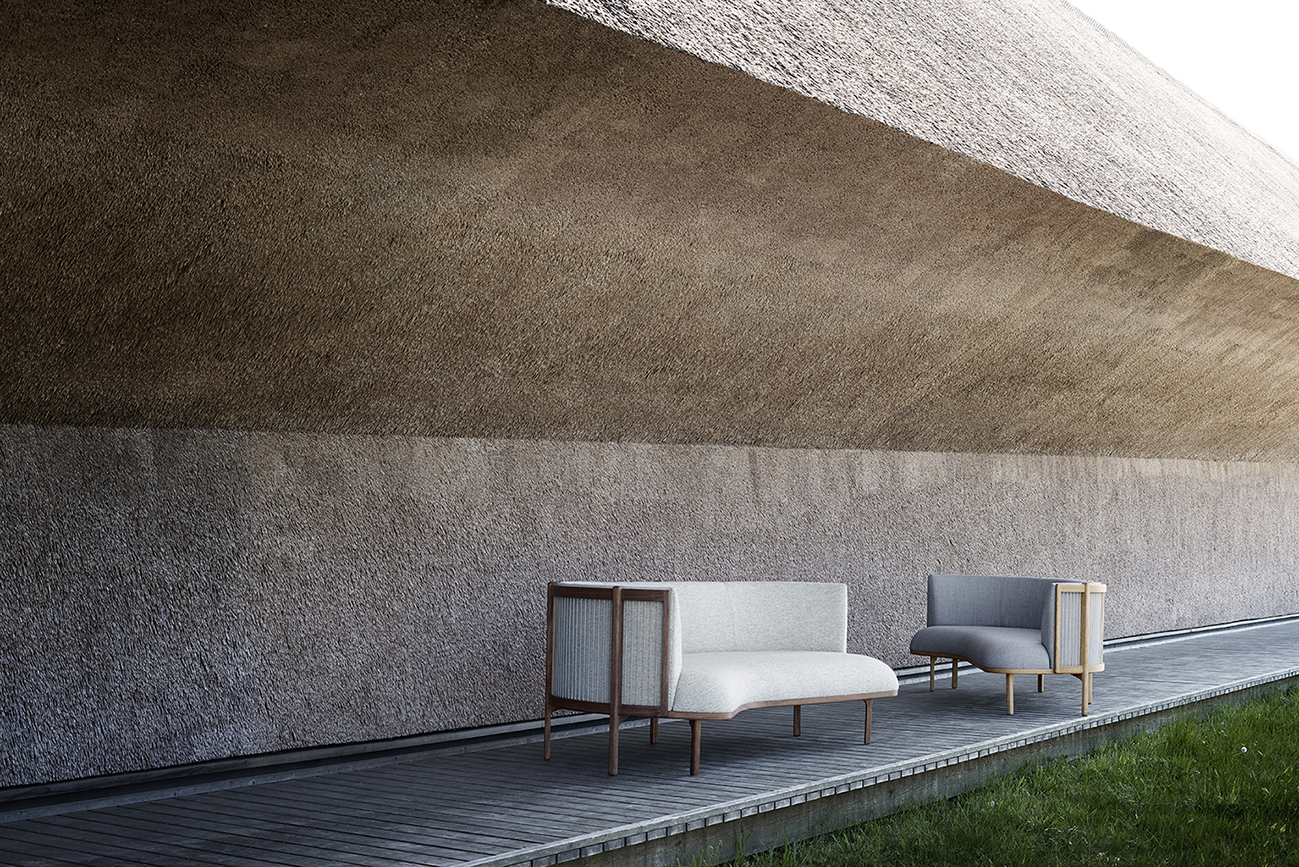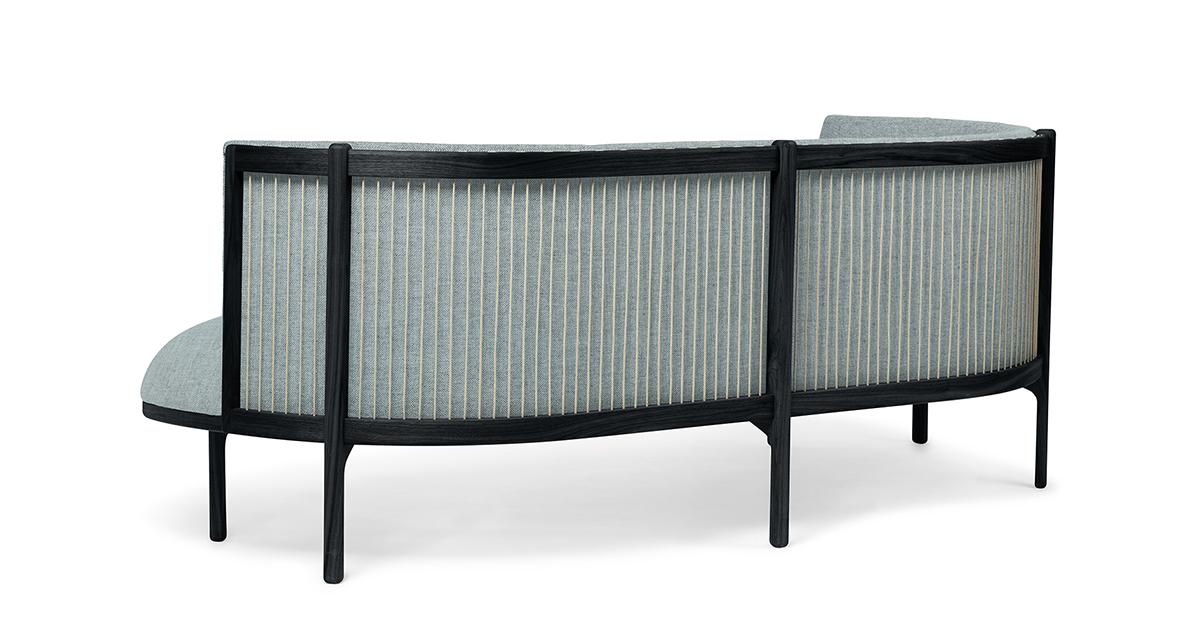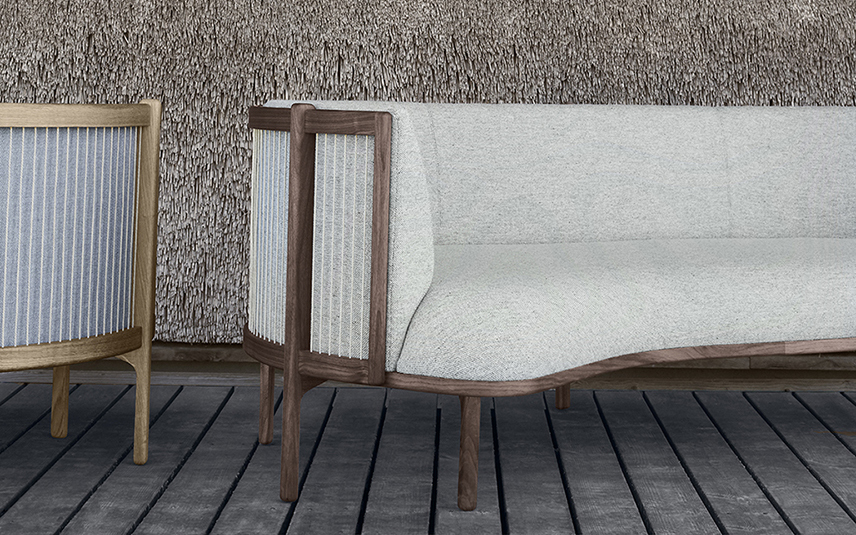 Rikke Frost
B. 1973
Danish designer Rikke Frost has always been curious about the combination of different craft traditions and types of material, a fact clearly reflected in her design portfolio where traditional and contemporary design is expressed in sofas, tables, chairs and lamps with an organic idiom. This holds true in the Sideways Sofa, which is Rikke Frost's first collaboration with Carl Hansen & Son. Here, she blends classic materials such as woven paper cord and wood in a modern and functional design. Rikke Frost's interest in crafts and materials dates back to her childhood in the small Danish town of Bov. Her curiosity later led her to The Aarhus School of Architecture, where she trained as an industrial designer. Although her direction of study pointed towards industry, Rikke Frost chose to focus on furniture design and has since designed furniture for several renowned Danish and international companies. However, industrial design has influenced her design process, with production options always forming part of her initial consideration. She chooses materials, shapes and craft methods that can be incorporated in the best possible way into modern production – like at Carl Hansen & Søn's furniture factory on Funen, Denmark, where old craft traditions such as wickerwork with woven paper cord and a high-tech production go hand in hand.