Danish design duo Preben Fabricius and Jørgen Kastholm spent their careers crafting simple designs that married aesthetics with function. Their Plico Chair proved to be a precursor to an international career in furniture design, highlighting the value of good, honest design.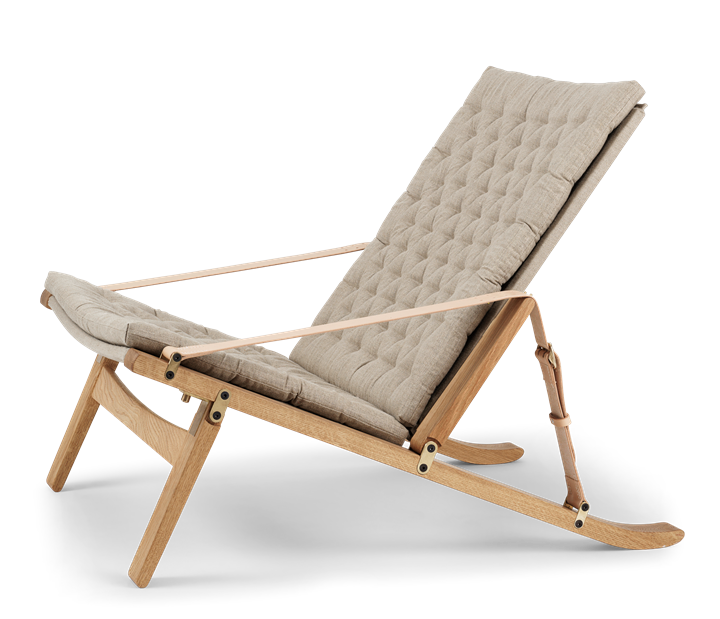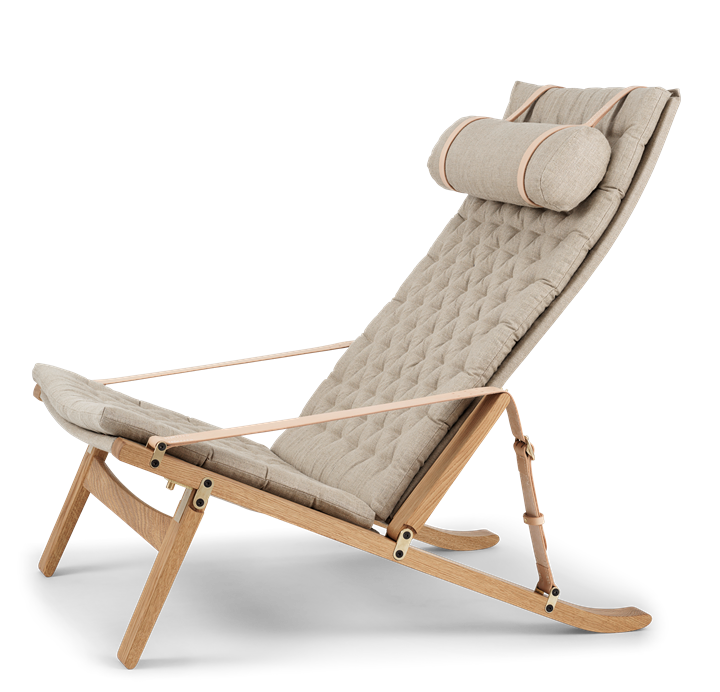 Simple in form yet filled with delightful details, the Plico chair is a rare example of great design that neither compromises on comfort nor aesthetics. Imagined by the Danish designer duo Fabricius Kastholm, masters at creating honest design that beautifully highlights what others often seek to hide, the foldable lounge chair takes up as little space as possible when not in use, while offering supreme sitting comfort by virtue of its soft upholstery and adjustable backrest.
Taking its name from the Latin word 'to fold,' the versatile  design appears simple at first glance. Closer examination reveals an extremely detailed design: the solid oak frame is shaped for stability. Saddle leather armrests attached to the curved rear legs results in a characteristic expression. Visible brass fittings add a sense of character, and the stitched linen canvas back, seat rest and cushions give the chair an added degree of comfort. Available in low and high back versions, the latter has a leather-trimmed neck cushion for extra support.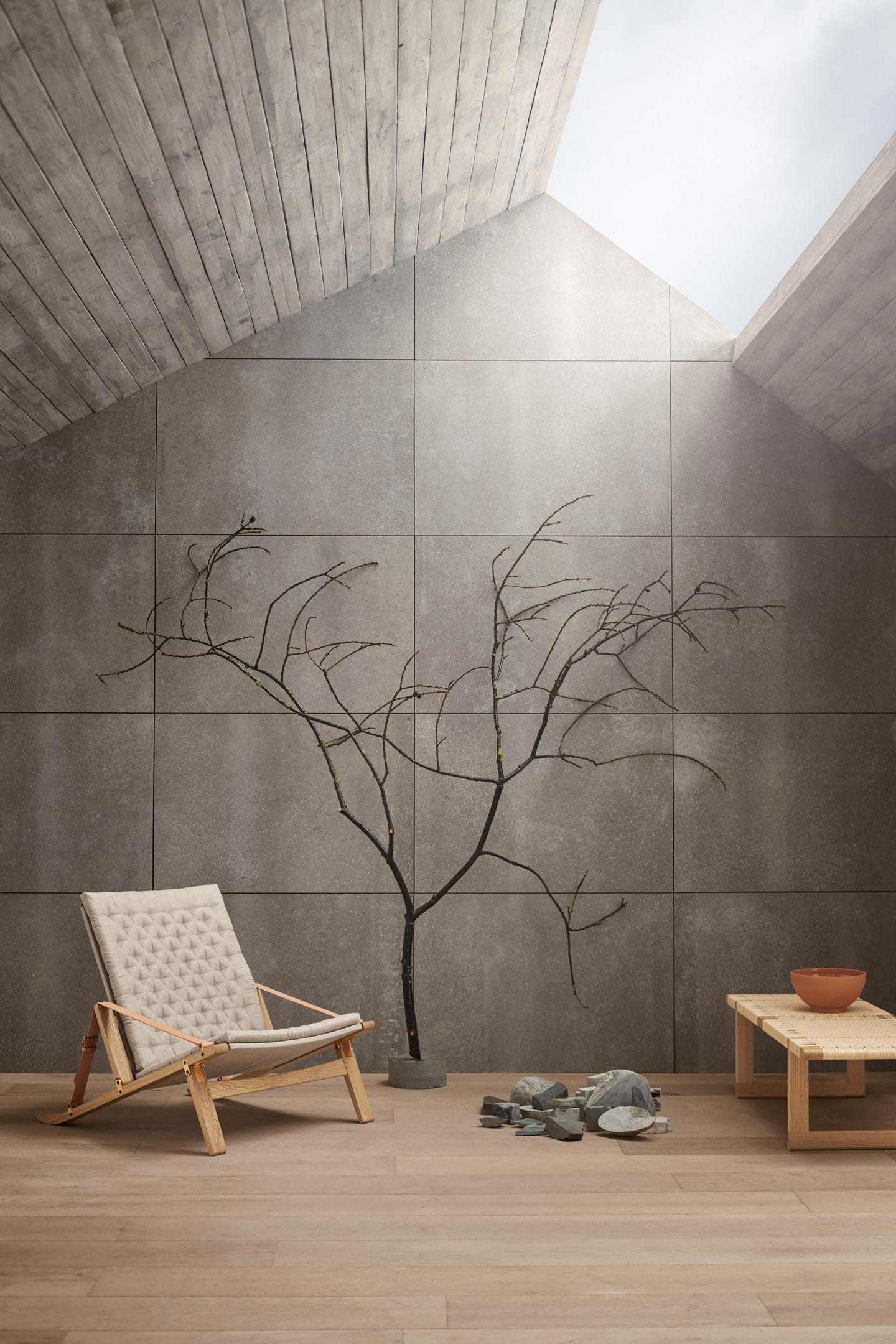 When designing the Plico Chair, Danish design duo Preben Fabricius and Jørgen Kastholm sought to create a chair that takes up as little space as possible when not in use while not compromising on comfort. Looking to highlight what other designers often seek to hide, they created a deceptively simple design with visible joints, beautiful brass fittings and accomplished craftsmanship.
Available in a high and low back version, the solid oak frame and curved rear legs are shaped for stability. The back and seat, fitted with corresponding cushions, are upholstered in stitched linen canvas to provide an elegant expression and supreme sitting comfort. The adjustable backrest folds completely and saddle leather armrests complete the design, giving it a distinctive expression full of character.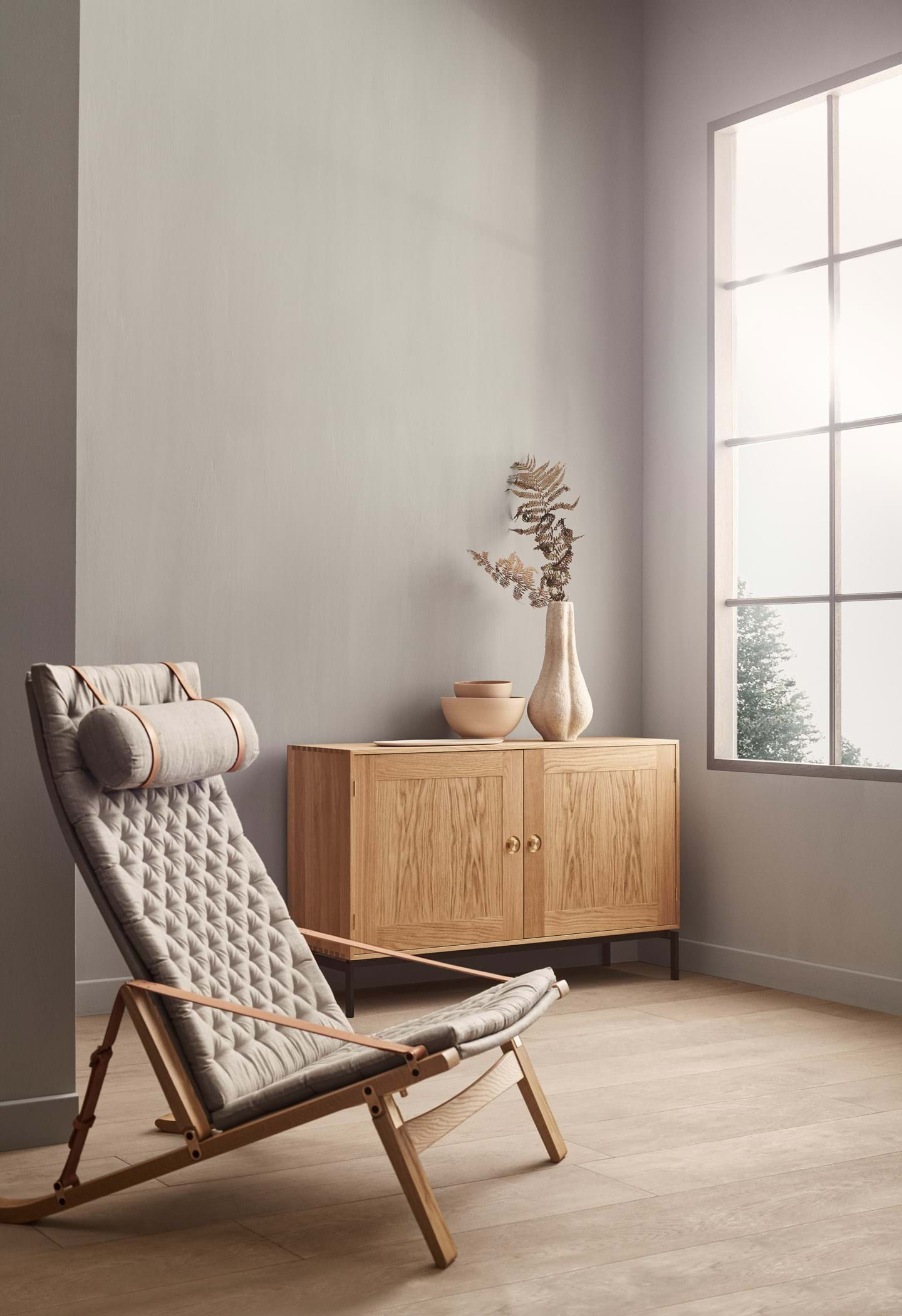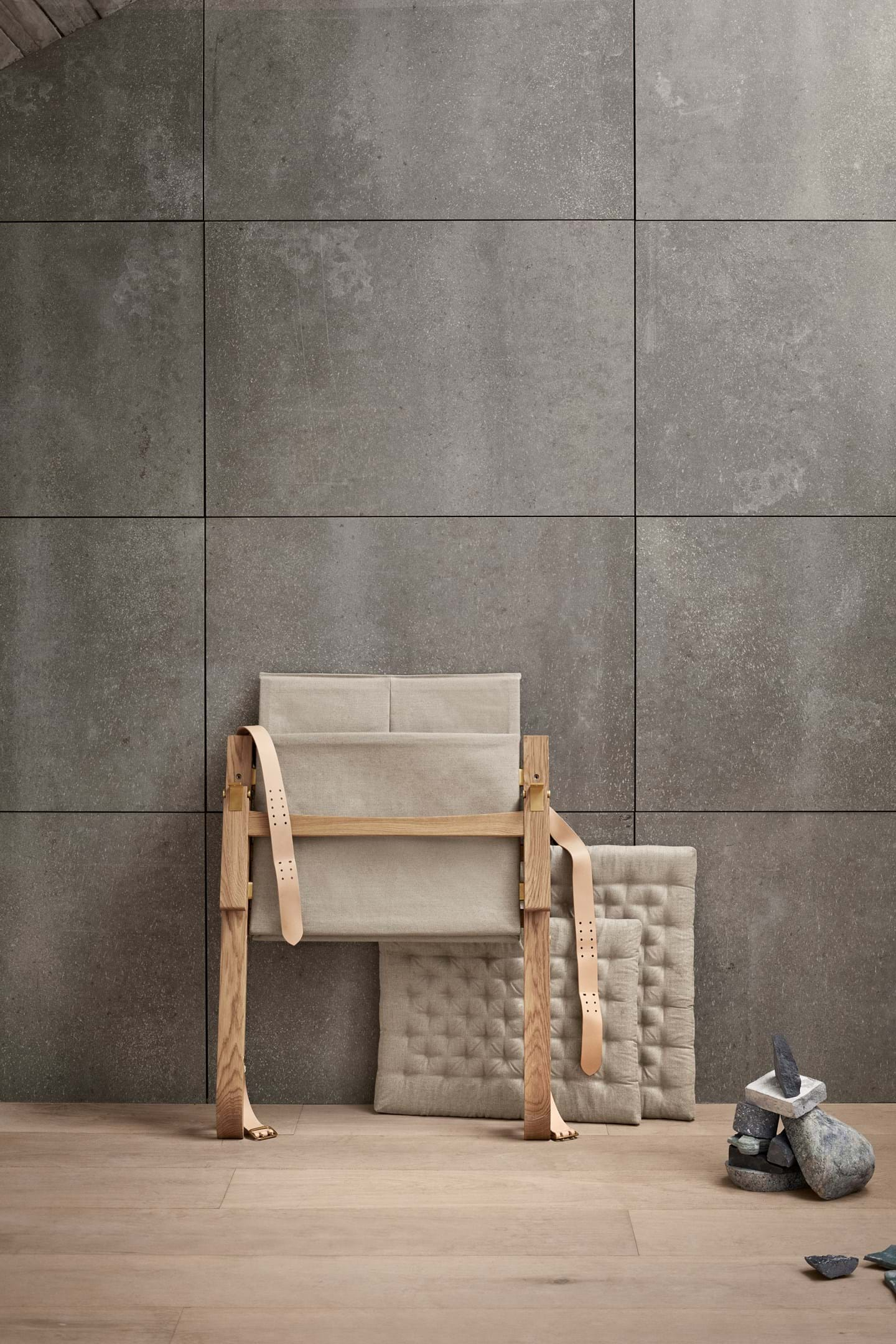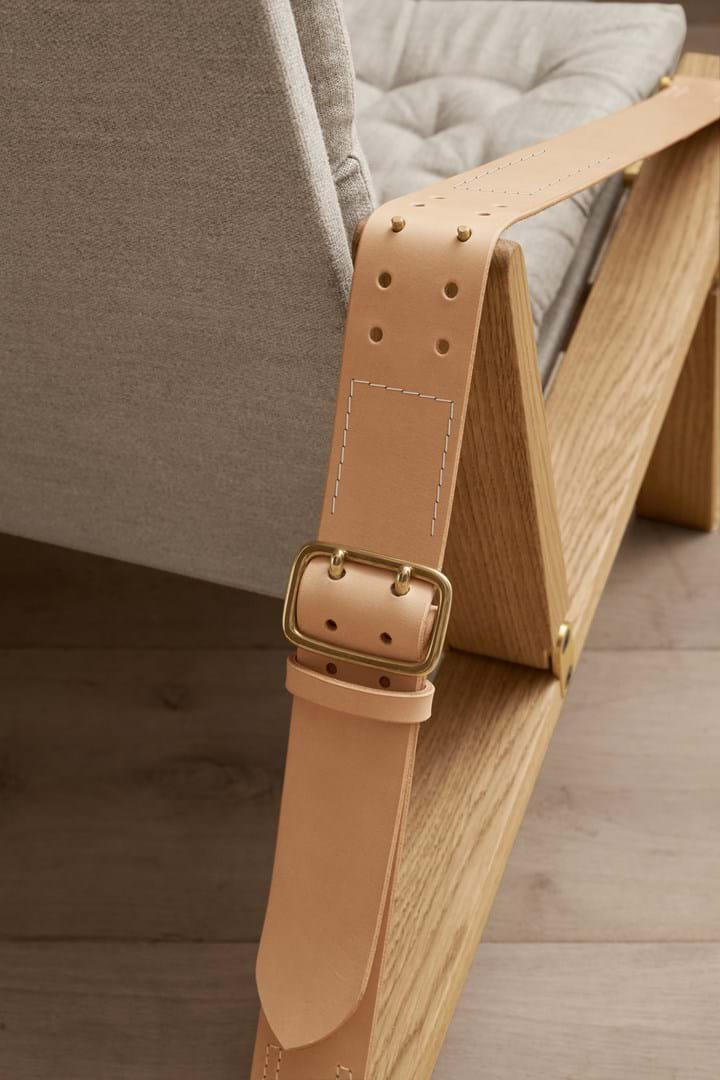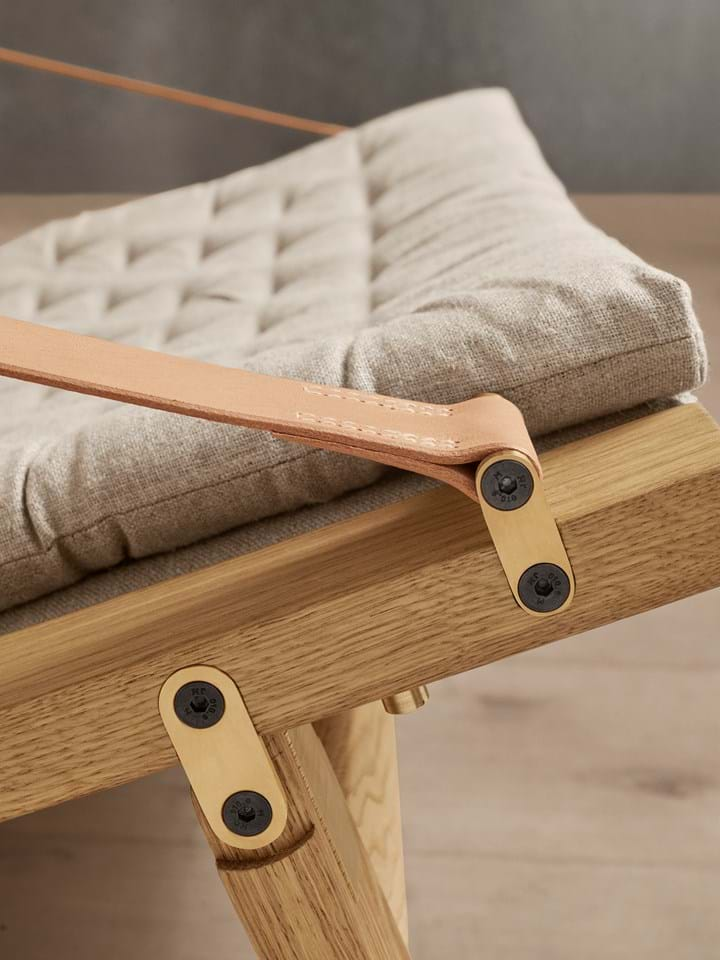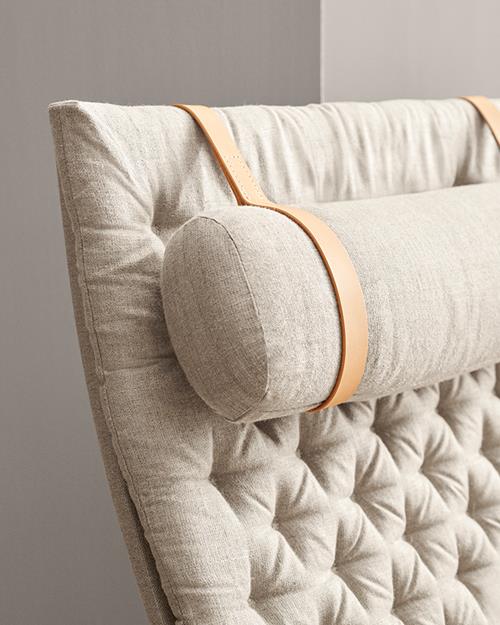 Designer Fabricius & Kastholm
Together, they designed furniture in wood, and later also in steel and leather, taking advantage of Jørgen Kastholm's experience and background as a smith. They drew their inspiration from luminaries of Danish design such as Hans J. Wegner and Arne Jacobsen, but also international names such as Charles and Ray Eames and Mies van der Rohe. During the design process, drawings were passed back and forth across the table between Fabricius and Kastholm until it was no longer possible to say who had drawn what, but the result was a joint effort. The design duo specialised in furniture design and single-family houses, and their designs were characterised by minimalism, sophistication, functionality, quality and their eye for detail.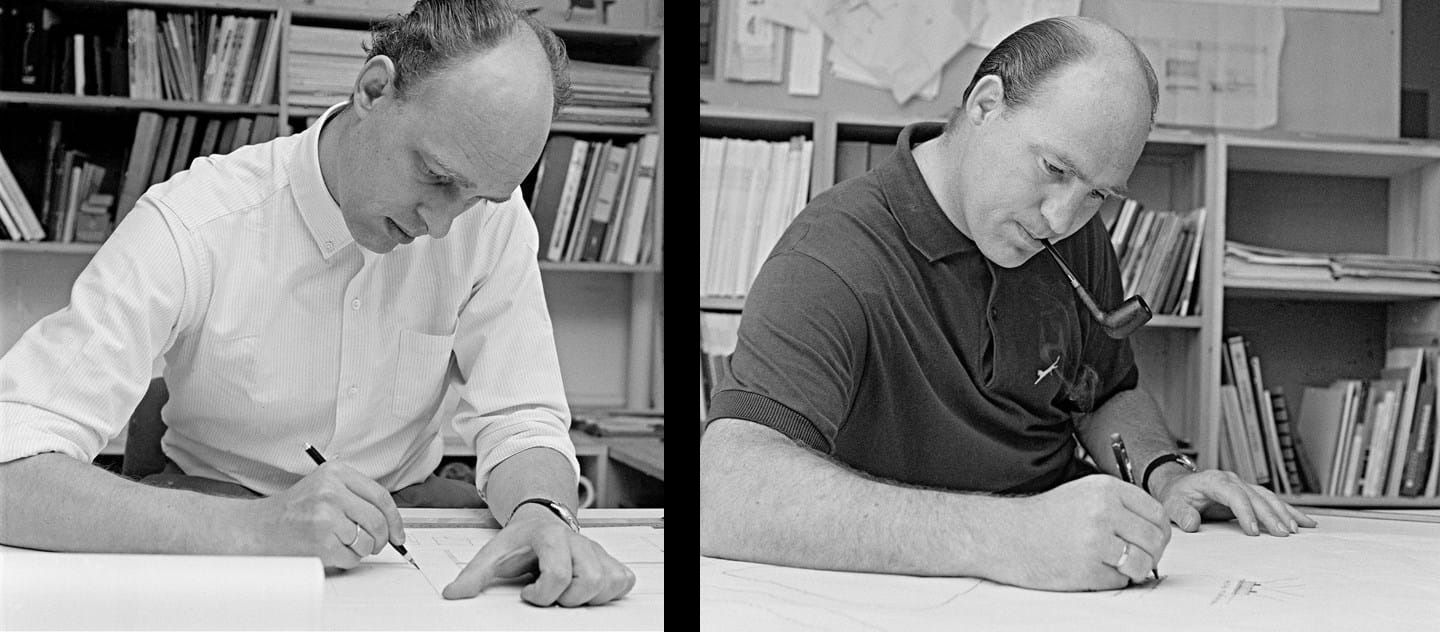 More news from Carl Hansen & Søn: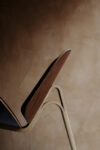 HANS J. WEGNER'S CH07 SHELL CHAIR TURNS 60 CARL HANSEN & SON MARKS THE 60TH ANNIVERSARY …