The internationally revered architect Poul Kjærholm is one of the biggest names in Danish furniture design, and his uncompromising approach to form, materials and craftsmanship was instrumental in the success of the Danish Modern movement.

He created the lightweight and stackable PK1 in 1955 as his first chair design – made of brushed steel and wicker. Now, the iconic chair is available in steel and certified paper cord, a natural and durable material which patinates beautifully with time.
Kjærholm had a penchant for using steel, and preferably in combination with organic materials that could add a touch of softness and comfort to his minimalist and stringent designs. In the new PK1, paper cord complements the steel elegantly and is a material that Carl Hansen & Son has a long tradition of working with. It takes a skilled craftsman a full 15 hours and 180 metres of cord to hand weave the all-in-one seat and back on the PK1. The intricate weaving technique, which looks equally beautiful from the front and back, has been specially developed for the PK1, and was inspired by Kjærholm's original work with wicker.
The dimensions of the chair have been scaled up by 6% to match the size of people today, as average sizes have increased significantly since the PK1 was launched in the mid-1950s. The chair has been adapted while fully respecting Kjærholm's original design.
Knud Erik Hansen, third-generation owner-manager of Carl Hansen & Son, says about the PK1 launch: "Kjærholm's unique ability to combine function and aesthetics in a light and elegant way makes him a natural member of our designer family, and we're very proud to have his first chair design as well as his rigorous Professor Desk in our collection."
He continues: "While the PK1 Chair in paper cord features something new it oozes familiarity. In close cooperation with the Kjærholm family, we have developed a new weaving technique that brings together the best of both Poul Kjærholm and Carl Hansen & Son."
The PK1 Chair is a classic piece of furniture that is comfortable, lightweight and stackable (four chairs). Suitable for private and public use.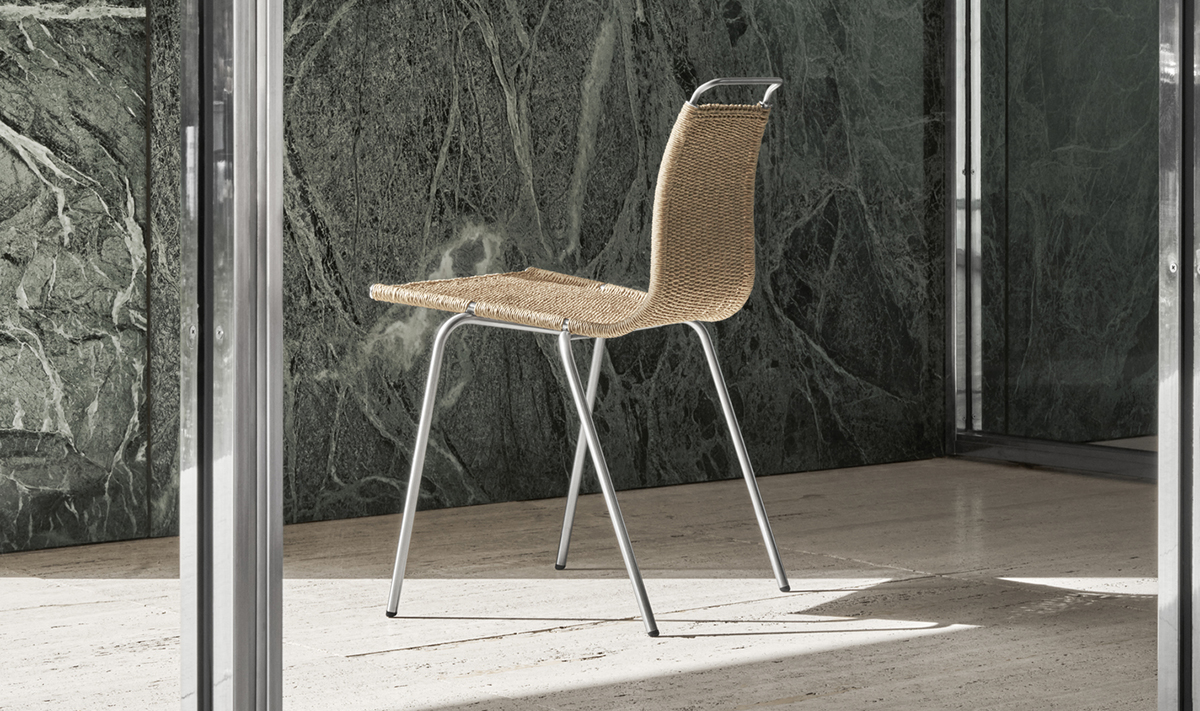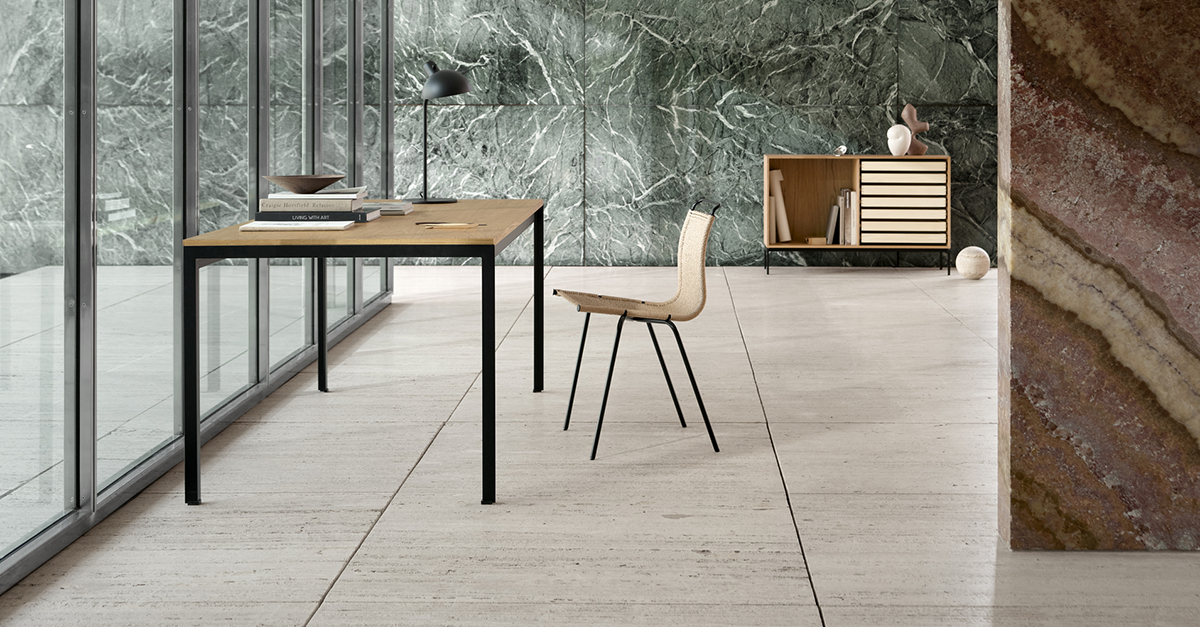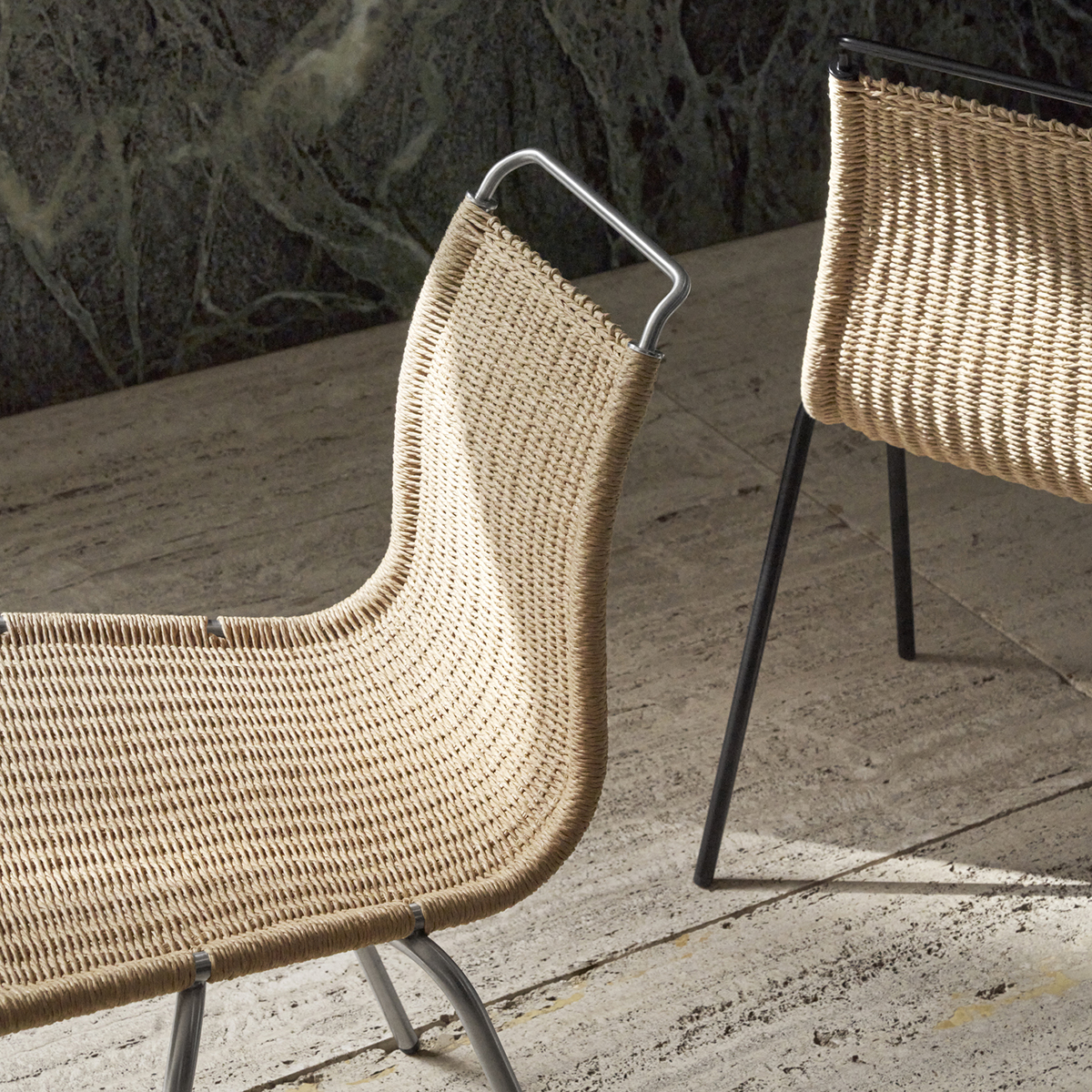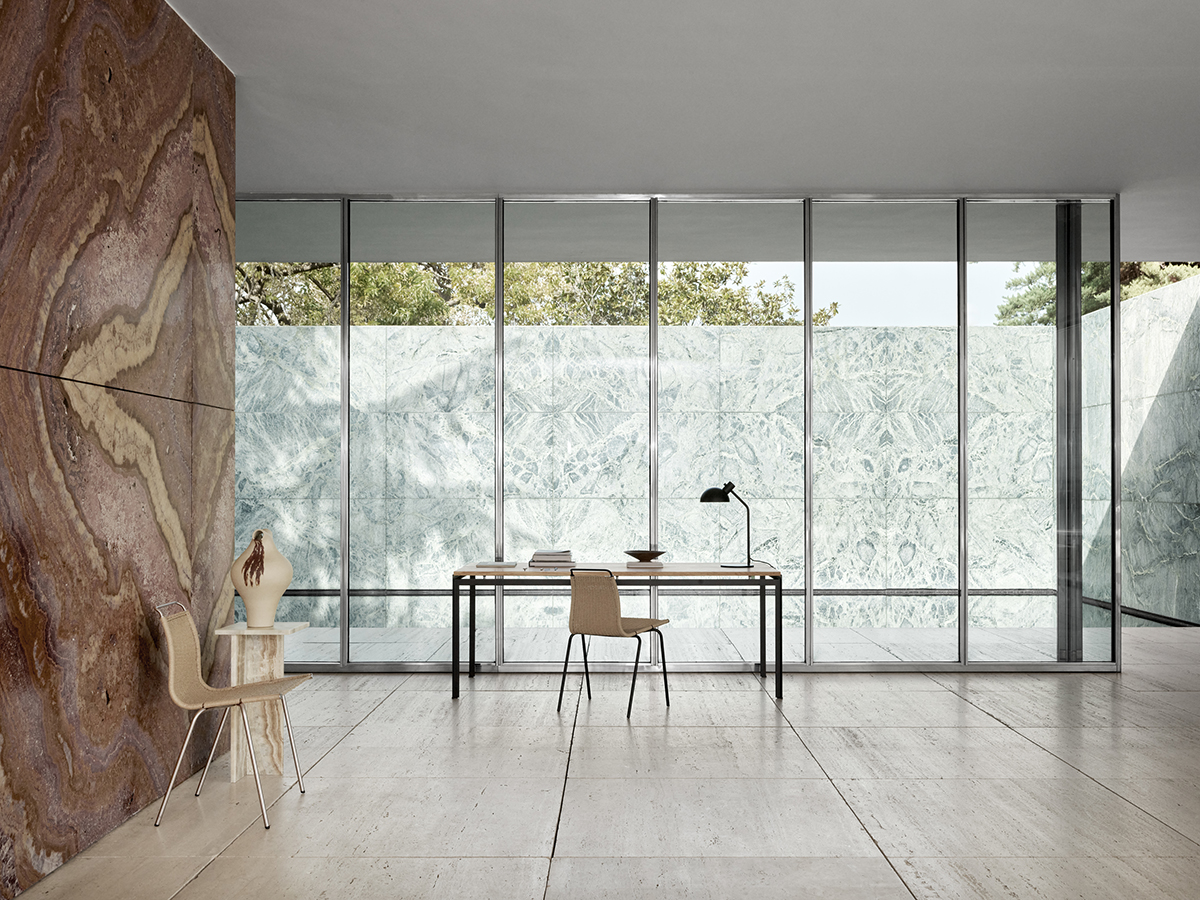 More design by Poul Kjærholm:

Fritz Hansen is proud to introduce the PK15 chair by Poul Kjærholm, the last chair …