VILHELM LAURITZEN'S LIGHTWEIGHT AND STACKABLE VLA26 VEGA CHAIR FROM 1956 HAS NOW BECOME PART OF THE CARL HANSEN & SON COLLECTION OF DESIGN CLASSICS. THE CHAIR, WHICH HAS PREVIOUSLY ONLY BEEN FOUND IN THE VEGA CONCERT HALLS, WILL NOW BE AVAILABLE TO A WIDER AUDIENCE FOR THE FIRST TIME.
Vilhelm Lauritzen (1894-1984) was an internationally renowned architect who designed ground-breaking buildings and was a pioneer of Danish functionalism. He created modernist masterpieces in which everything was thought out thoroughly down to the smallest detail – from buildings to furniture to doorknobs. This was also the case with the music venue Vega, for which he designed the VLA26 Vega Chair. The chair, which has previously only been found in Vega's historic concert halls, is now being put into production at Carl Hansen & Son in partnership with Vilhelm Lauritzen Architects, who are celebrating their 100 year anniversary in 2022.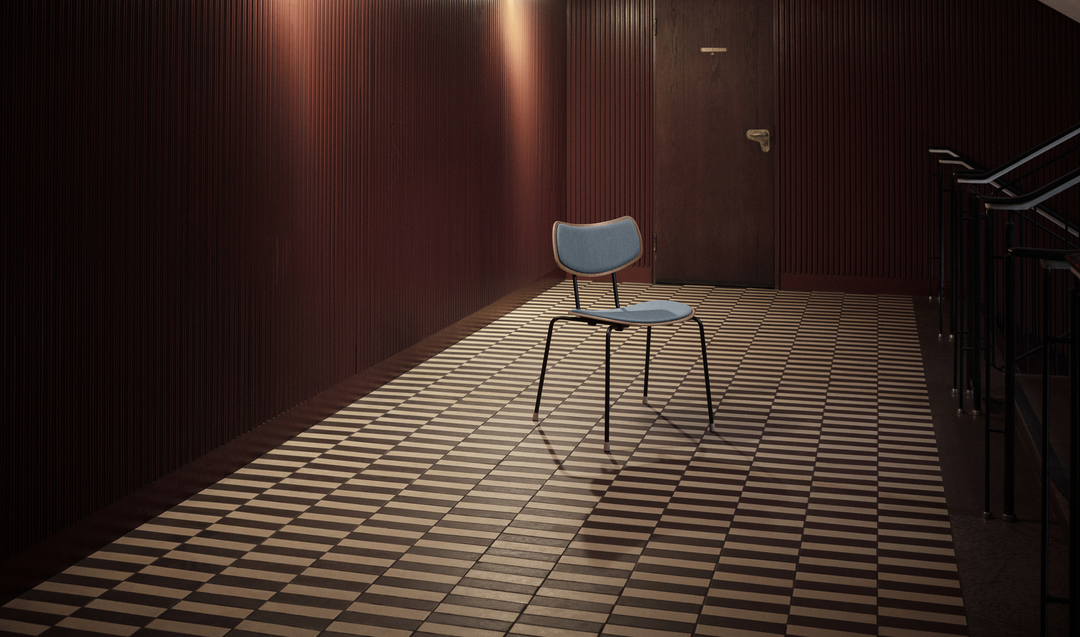 Vega, which during construction in 1956 was named Folkets Hus (the People's House), was originally created by Vilhelm Lauritzen as a universal meeting place for the labour movement, but the modernist building was transformed into a concert venue in 1996 after an extensive restoration and has since then set the tone for the cultural life of Copenhagen. Lauritzen designed everything for the building with great perfectionism – from the chairs, tables, wood panels, friezes and chandeliers to the fixtures, door handles and sockets. For Lauritzen, it was the small details that made the biggest difference, bringing the whole space together.
Vilhelm Lauritzen's uncompromising attention to detail is also evident in the stackable VLA26 Vega Chair, which appears in an elegant mix of steel, wood and textile or leather. The precise upholstery on the seat and the back gives the chair a slender and refined look. For a more reduced appearance, the chair is also crafted without upholstery, bringing the tactile oak into full focus. The dynamic curve of the back of the chair gives it a distinctive character, and the legs are elegantly finished with wooden feet that give the chair exceptional craftsman-like detail.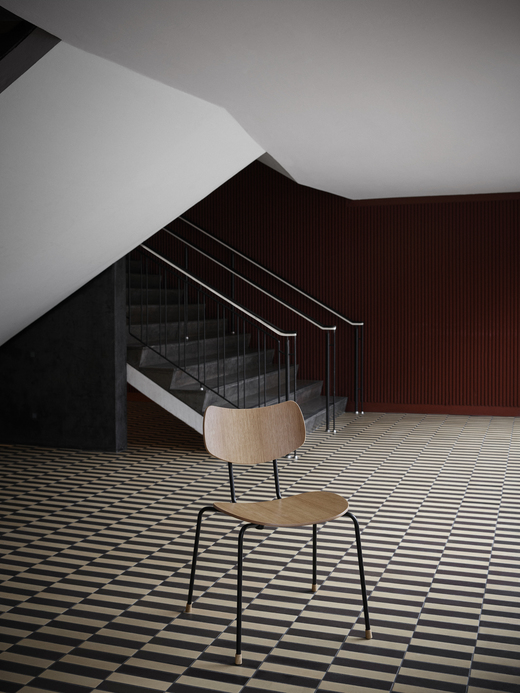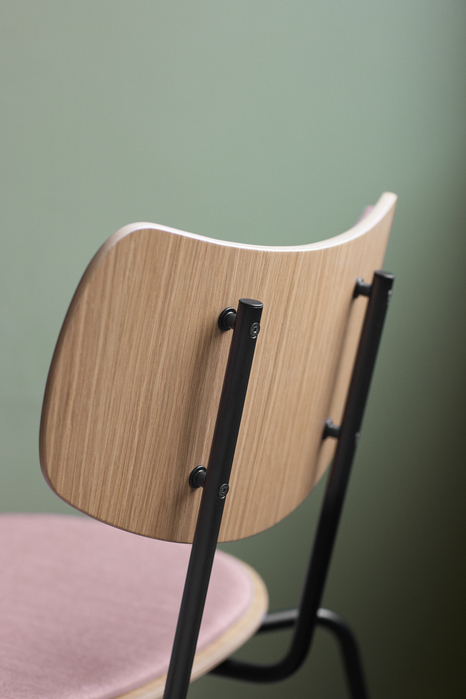 Knud Erik Hansen, CEO at Carl Hansen & Son, says: "Vilhelm Lauritzen's architecture and design are part of the Danish cultural heritage and perception of functionalism, and we're honoured to be the first to present his VLA26 Vega Chair to a global audience. He continues: "At Carl Hansen & Son, we have an extensive portfolio of Danish design masterpieces from the twentieth century, which Lauritzen's uncompromising approach to aesthetics and craftsmanship matches perfectly"
Anne Møller Sørensen, partner at Vilhelm Lauritzen Architects, says: "The VLA26 Vega Chair is Danish design at its best. It shows Vilhelm Lauritzen's signature style – a functionalist design that is almost effortlessly simple and timeless, but still with a very clear character. The chair has the classic uncompromising Lauritzen details and is so well-proportioned that it's simply comfortable to sit on. In partnership with Carl Hansen & Son, we're proud that the VLA26 Vega Chair can now be put into production in the quality it deserves."