Shown for the first time at the 1958 Copenhagen Cabinetmakers' Guild Furniture Exhibition on a stand called 'Landhuset' (Country House), Børge Mogensen's BM0488 Table Bench is being relaunched by Carl Hansen & Son as part of a growing collection of the renowned Danish architect and designer's work.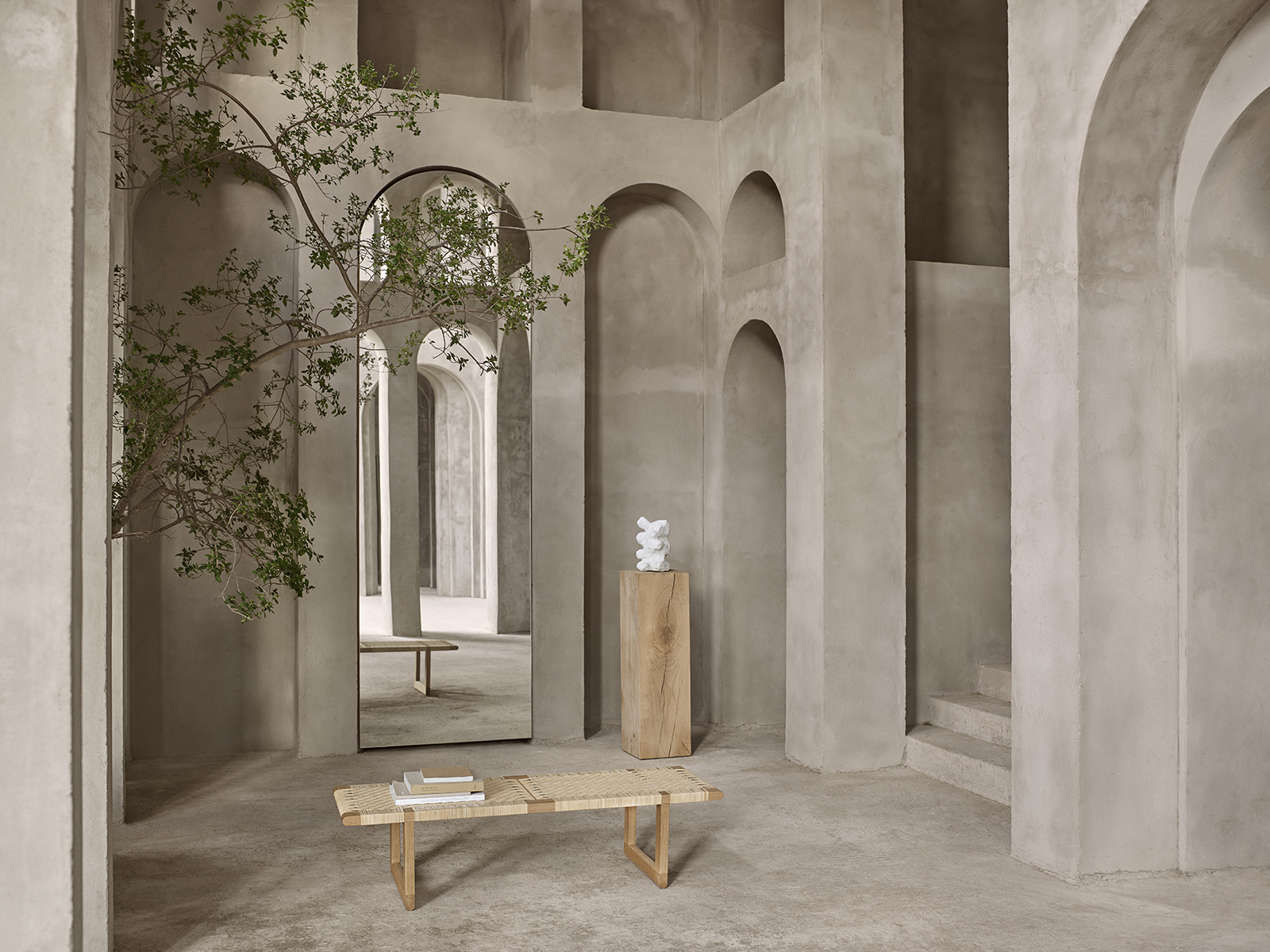 Carl Hansen & Son presents a versatile and carefully crafted design by Børge Mogensen – the BM0488 Table Bench. Originally created to complement the BM0865 Daybed, this multi-functional piece with woven detailing forms part of Mogensen's 'building furniture' concept through which he conceived enduring furniture that could be added to and adapted over time in response to changing needs and living situations.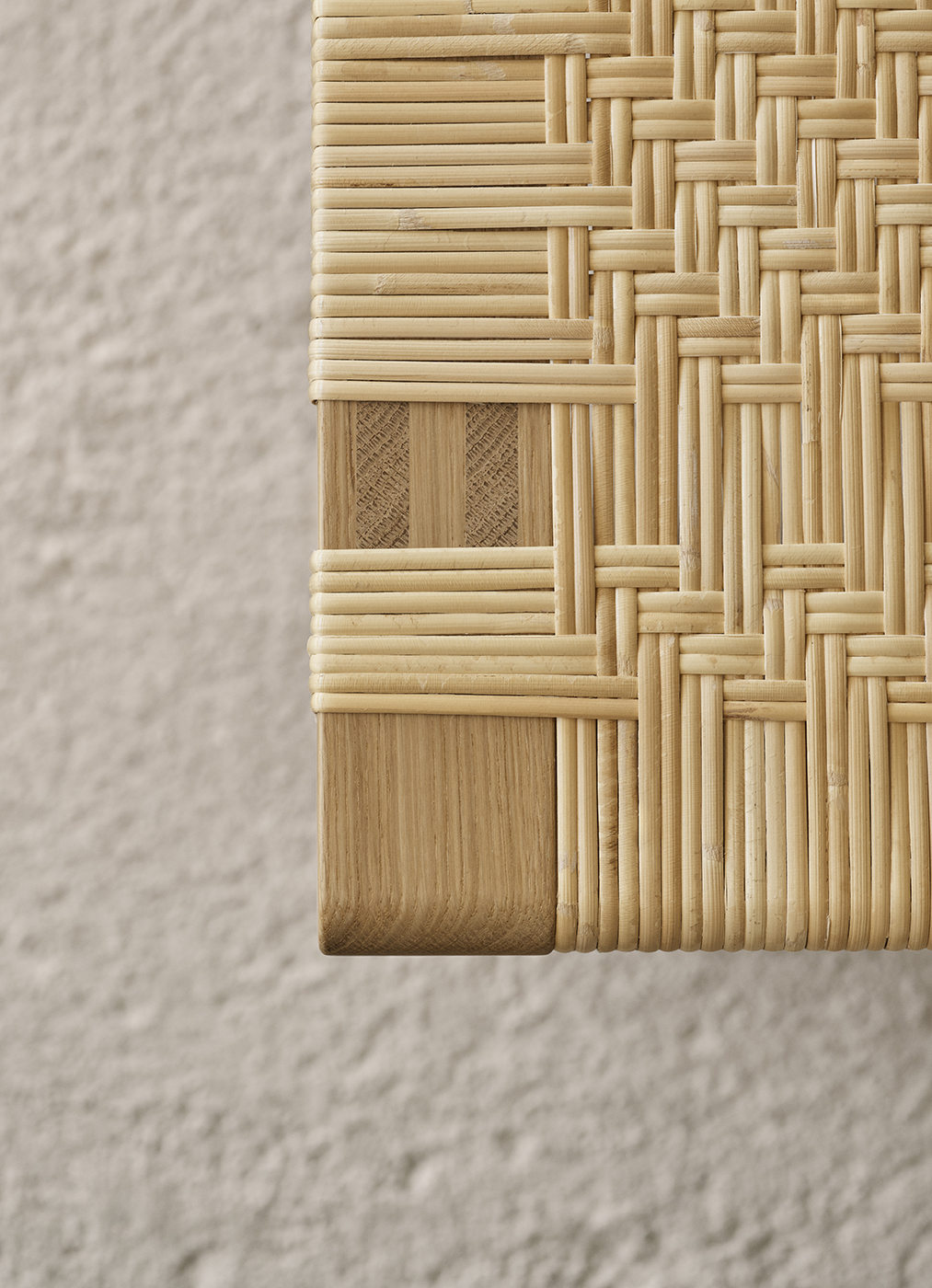 When the BM0865 and BM0488 are used in combination, the woven tabletop is at the same level as the soft surface of the daybed cushion, making them perfect partners in pairs or in groups, enabling versatile seating landscapes to be configured and reconfigured to suit the space or the occasion.
Testament to the 'building furniture' approach is the versatility of the piece, which is just as appropriate as a bench in an entrance hall or at the end of a bed, or as a coffee table or side table paired with a more conventional armchair or sofa. It is an independent furniture piece, which can stand alone or be part of different indoor environments, creating a calm environment that exudes wellbeing wherever it is
placed.
"The BM0488 Table Bench is unbelievably beautiful, and the soft weaving and finish are particularly well executed. The piece fits perfectly into Carl Hansen & Son's collection," says Knud Erik Hansen, CEO of Carl Hansen & Son.
Like many of Mogensen's designs, BM0488 is crafted in solid oak, and in this case, it uses 'heartwood', the dense and flawless inner portion of the trunks. This handsome natural material is handled with highly skilled craftsmanship, resulting in details such as traditional cabinetry joints and the rounded edges that repeat in the legs and rails, all topped with the double–woven surface.
"The expression of the BM0488 Table Bench is one of effortless excellence. The double weaving is simultaneously durable and decorative and demonstrates the highly crafted finish that gives this furniture piece a soul you cannot live without. It will look beautiful for generations to come," says Knud Erik Hansen.