Opal Pendant, by Esben Klint
Danish architect and cabinetmaker Esben Klint joins Carl Hansen & Son's prominent group of designers with the EK61 Opal Pendant. The EK61 is sized to fit multiple modern spaces and needs, alone or in clusters. Traditional wood-making skills and glass-blowing techniques come together on the EK61 Opal Pendant.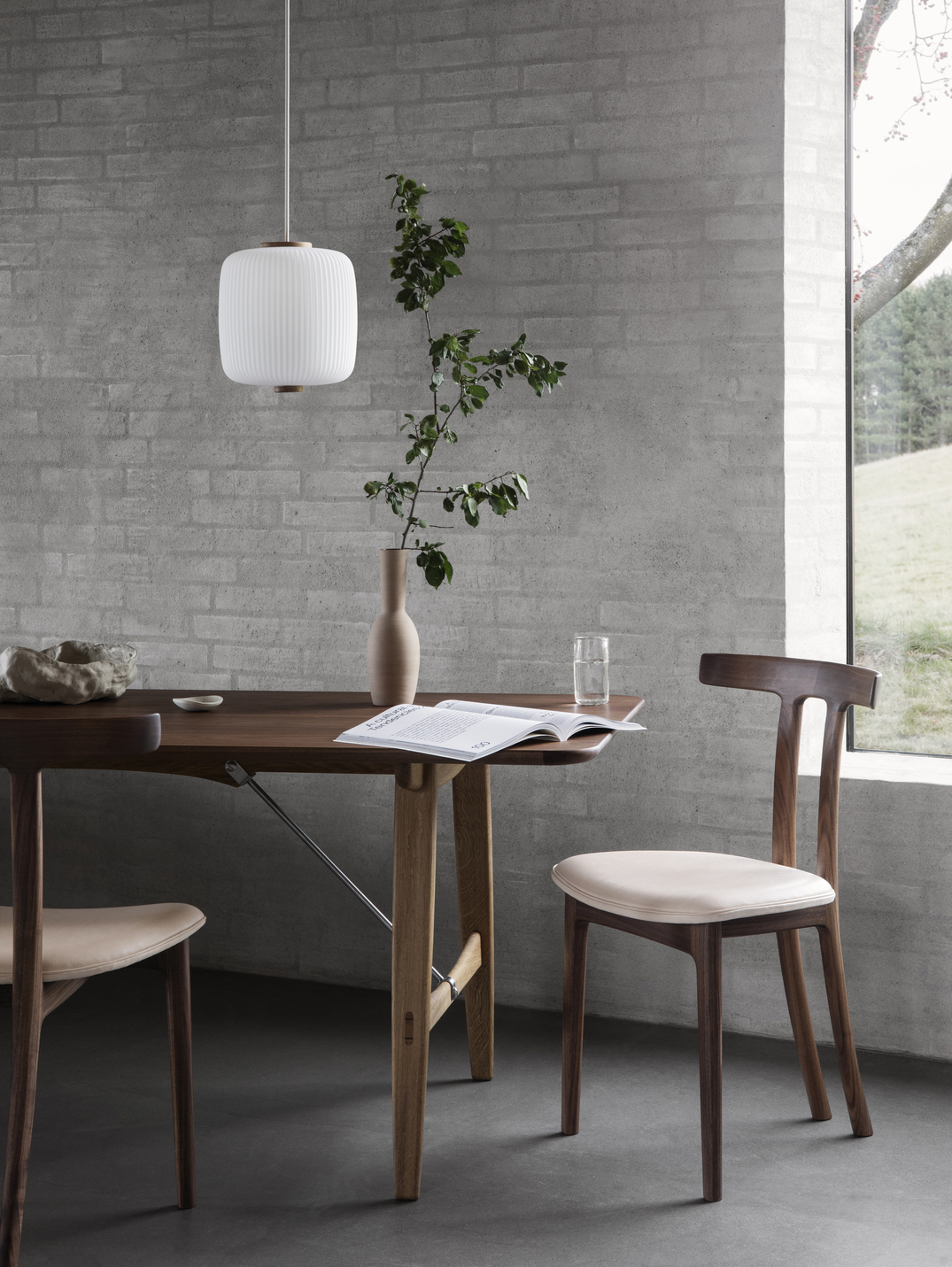 Esben Klint
Designer
Esben Klint was born on June 18, 1915. His mother was Le Bredsdorff and his father was the world-famous architect, Professor Kaare Klint, who is generally considered the father of modern Danish design and the man behind such iconic pieces of furniture as the Safari Chair, the Faaborg Chair and the Addition Sofa. At the time of Esben Klint's birth, the family was living in Java, Indonesia, but a few years later they moved back to Copenhagen where Esben Klint grew up. His mother died when Esben Klint was three years old. For the rest of his childhood, he spent a lot of time with his grandparents – the Danish architect and furniture designer P.V. Jensen-Klint and his wife, Mathilde Jensen-Klint.