The ND54 High Chair is an acclaimed work of modern children's furniture. In 1954, the Ditzels welcomed twin daughters – Lulu and Vita – into their family. That same year, the couple used their daughters as a reference for how to determine the proportions of the High Chair, which was designed as a companion to a dining room set they had recently designed.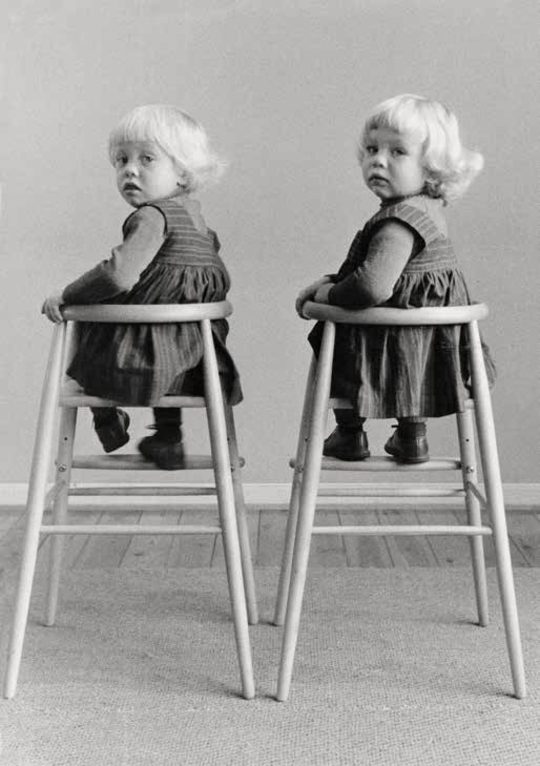 In 1955, the High Chair was introduced to the public at the Danish Arts & Crafts Exhibition in Copenhagen. The High Chair has been designed to adapt to the changing needs of growing children, so that the chair can be used by children up to a weight of 15 kg. Each High Chair is beautiful and durable enough to be handed down from one generation to the next.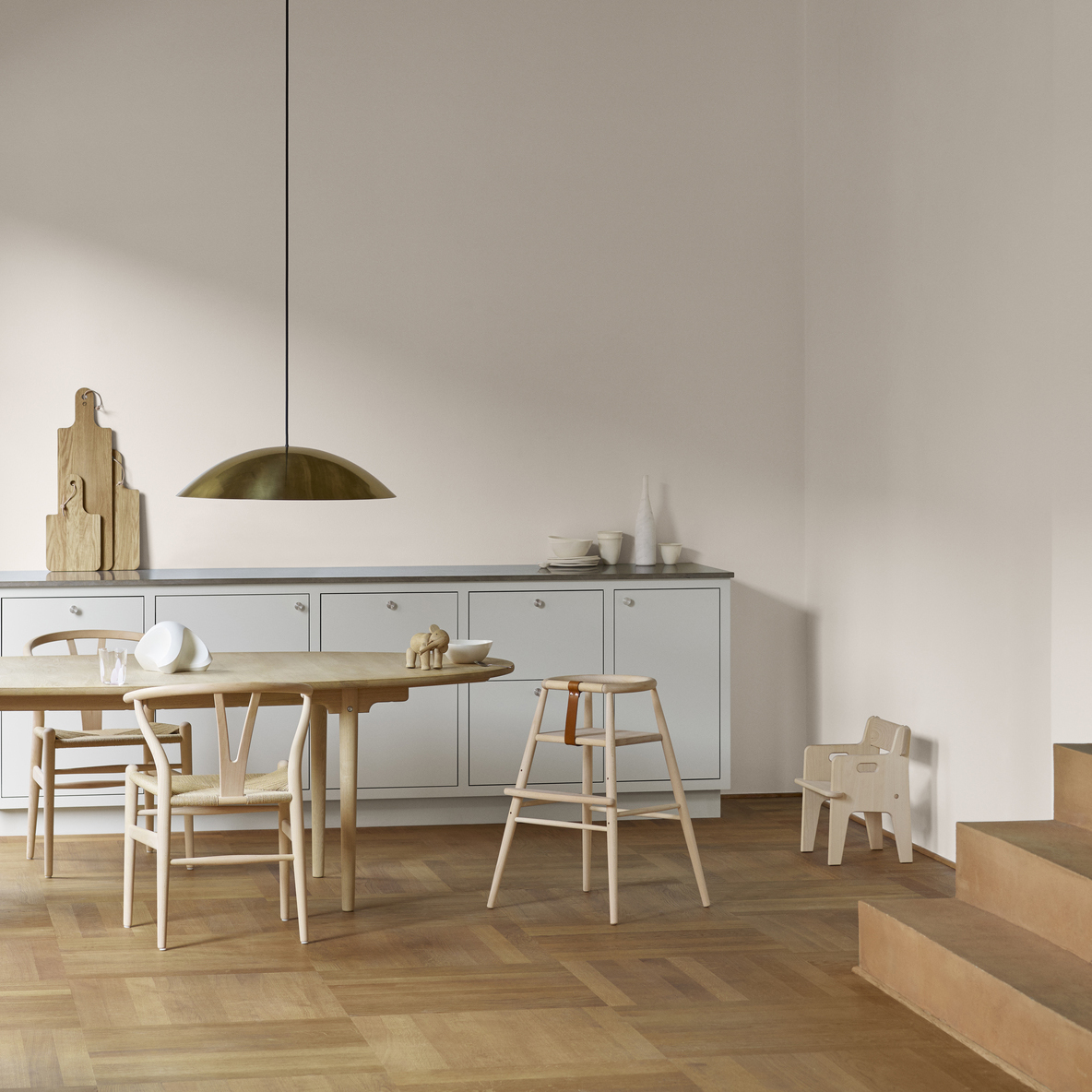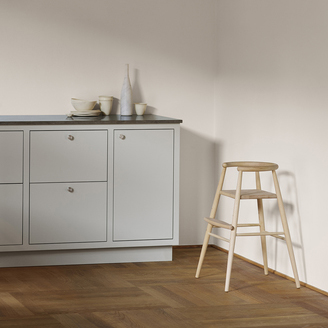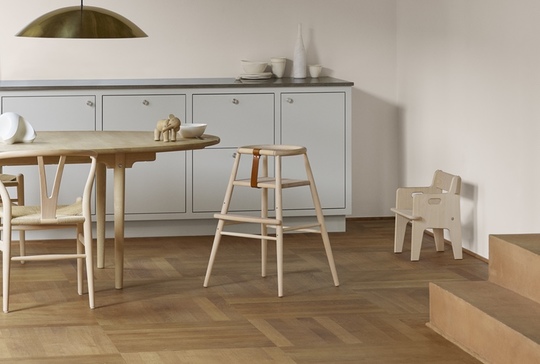 Nanna Ditzel
1923 – 2005
Nanna Ditzel was a leader of the 20th Century Danish Design movement. During her long and celebrated career, Ditzel worked in the fields of cabinetry, furniture, textile, tableware, and interior design. She started a design studio with her husband Jørgen Ditzel and they were some of the first in the Danish Design movement to develop high quality design products for children. During this period, the Ditzel's were awarded numerous international prizes for design. Throughout her prolific career, Nanna Ditzel brought a spirit of poetry and playfulness to her designs for both children and adults. The now iconic ND54 High Chair is one of Ditzel's most popular.