Carl Hansen & Son and EOOS present the Embrace Sofa – a flexible, modular sofa with a distinctive wooden frame that unites a stringent geometric expression with flexible, unrivalled comfort and craftsmanship.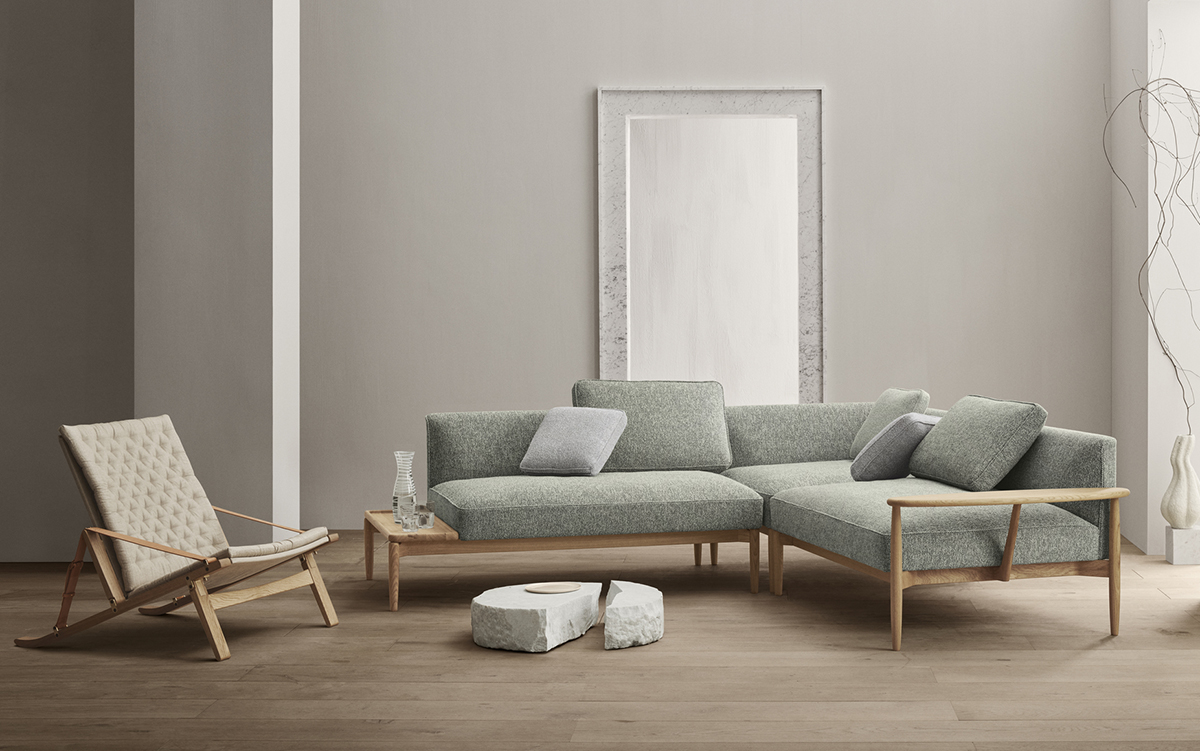 Carl Hansen & Son and EOOS have created a flexible modular sofa which strikes a perfect balance between a light wooden frame and soft upholstery and brilliantly unites EOOS's strong sense of contemporary aesthetics with Carl Hansen & Son's quality craftsmanship traditions.

EOOS and Carl Hansen & Son spent several years producing the Embrace sofa to achieve a perfect expression and ideal functionality. As to how the sofa came into being, EOOS designers say, "Carl Hansen & Son's fascinating and profound knowledge of wood has been crucial to the production of the Embrace sofa. This has resulted in a sofa that fully embodies the ethos of both EOOS and Carl Hansen & Son at the same time." They continue: "We've endeavoured to minimise the materials used in the sofa so that the look embodies the design and the design embodies the look. We had to strike a balance between making the sofa as minimalist as possible without compromising on comfort or function. We're pleased with and proud of the result we've achieved together."

The Embrace sofa comprises a total of ten modules, each of which is combinable in every way imaginable, but they can also stand alone, making the sofa exceptionally flexible. The wooden frame and the firm back have a stringent expression, while the upholstery's piping cord produces finely highlighted lines that accentuate the textile or leather seam. The soft down layer on the seat contrasts with the stringent look and – together with the sofa's loose cushions – provides pleasant, embracing comfort. The sofa frame is made of solid wood, as are the modules with armrests and table, and this combination of features makes it possible to choose how much wood or upholstery the look should have; from classic and symmetrical to expressive and sculptural.