GRACE armchair design by Mats Theselius.
This armchair adventure began when I was asked* to design an armchair made with copper panels from the roof of the Högalidskyrkan church. The cleats had rusted and all the panels were being replaced as part of a major refurbishment prior to the centennial anniversary in summer 2023.
But the idea of using roof panels for armchairs was not new.
Because I had used the copper panels from the roof of Sigurd Lewerentz's church in Klippan ten years earlier. I happened to be at the right place just when they were redoing the roof, and it struck me that I could make the outer casing for an armchair out of the panels, a reincarnation of the material.
After ruminating on whether or not this would be repeating myself, I eventually found something new and alluring in the task. The use of old roof metal for my armchairs seemed to have its own evolution, so why not?
Designed by Ivar Tengbom and inaugurated in 1923, the Högalidskyrkan church is a fine example of Swedish neoclassicism. Swedish Grace, as the style is also called, has always intrigued me.
You can see that in many of my designs. But it was this project that made me realise quite how much that period has meant to me.
As I immersed myself in the design process, a special feeling of having gone full circle began to emerge. I somehow revisited the past and then returned to the present. Not just on a personal level but also more generally. The fascination with classicism is underpinned by a quest for timeless values. Partly to attain monumentality but also sustainability, which is highly relevant today.
My work on designing this armchair has been a kind of improvisation or play on the theme of Swedish Grace. It was all about finding nuances, colours and combinations of materials that were common in, or could be associated with that period.
The back and sides consist of a laminated base that is improved and slightly larger than the previous models. The padding is slimmer to achieve a light elegance.
The oxidised roof sheets are left unprocessed, because I find them so expressive the way they are.
The legs are cast in bronze and patinated. The bronze material adds weight and heightens the sense of quality.
The badge on the armchair is made of pewter, with Roman monumental lettering.
The crosses on the backrest buttons mimic the ones on the Högalidskyrkan spires.
The name Grace is from Swedish Grace, of course, but it also has many other connotations,
including elegance and virtue.
Mats Theselius
* by Sven Löwenberg, who is in charge of the church restoration.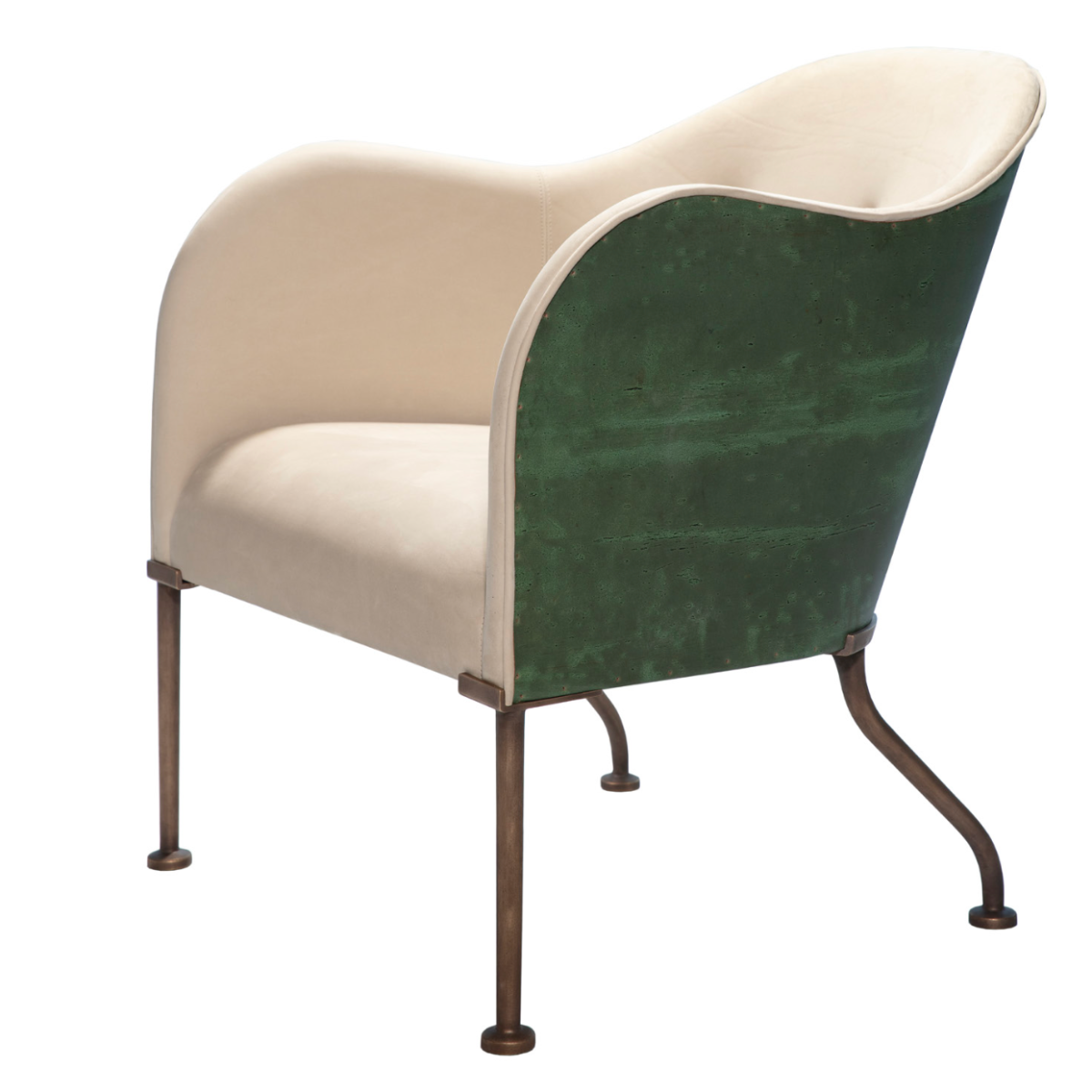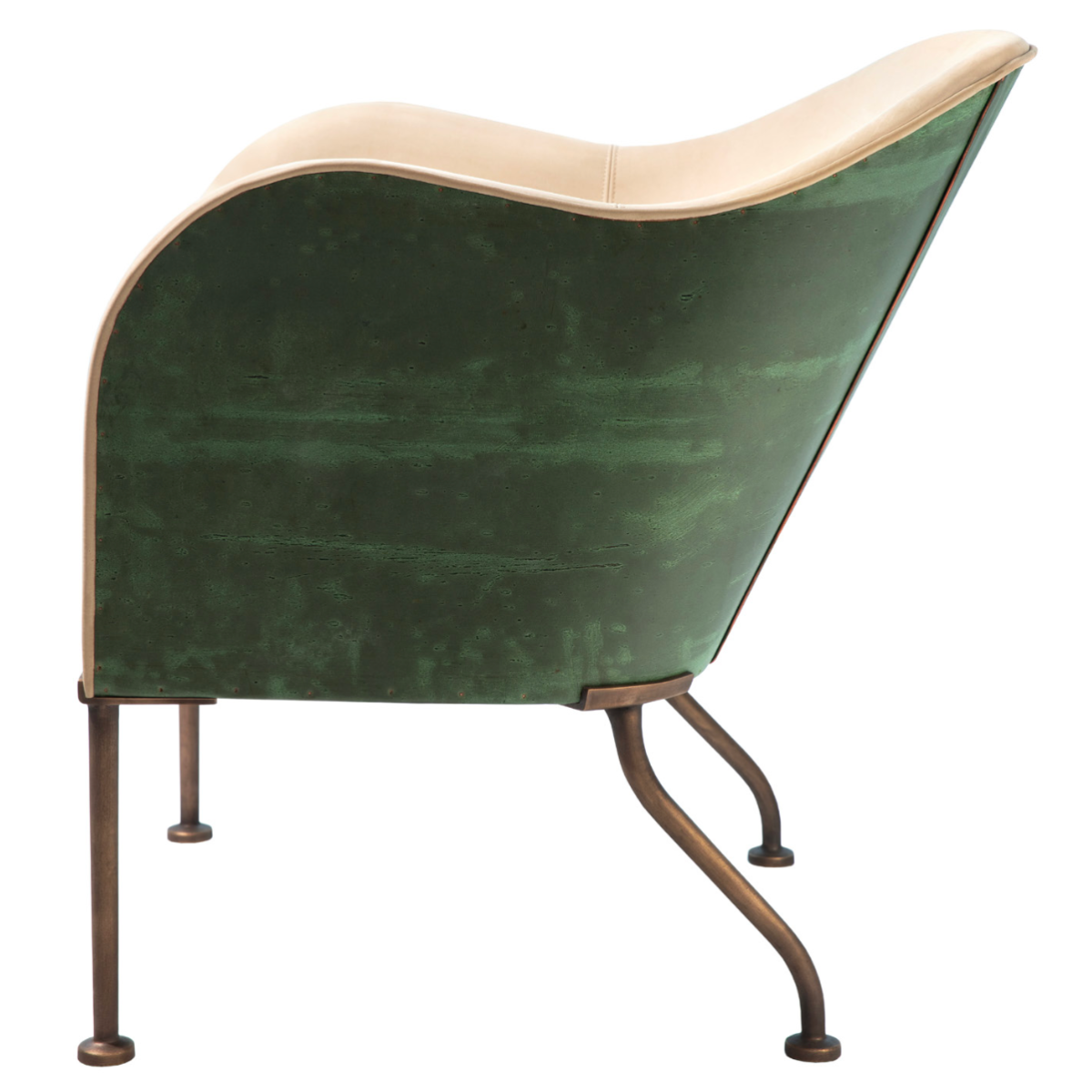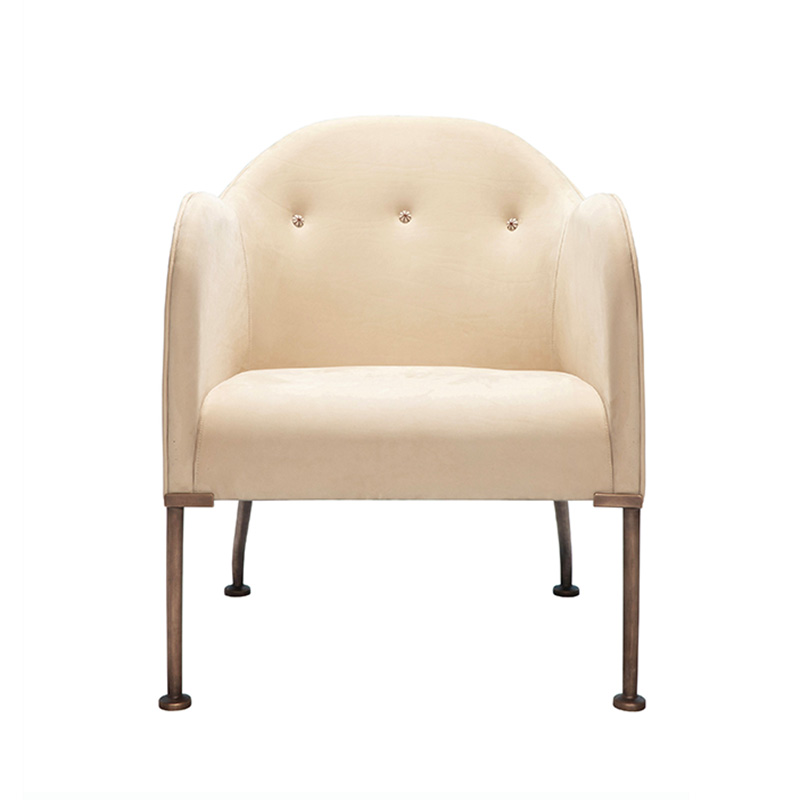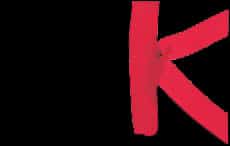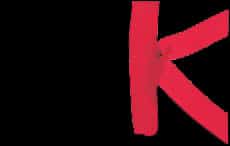 HEADOFFICE
KÄLLEMO AB, Box 605, 331 26 Värnamo, Sweden
T:+46 (0)370 150 00 F:+46 (0)370 150 60 info@kallemo.se
SHOWROOM
KÄLLEMO AB, Södermalmsallén 36, 118 28 Stockholm, Sweden
T: 073-7093509, +46 (0)370 150 00
More news from Källemo:

ONO, DUO, QUATTRO This series is really about construction, plain and pure lines exquisitely joined …