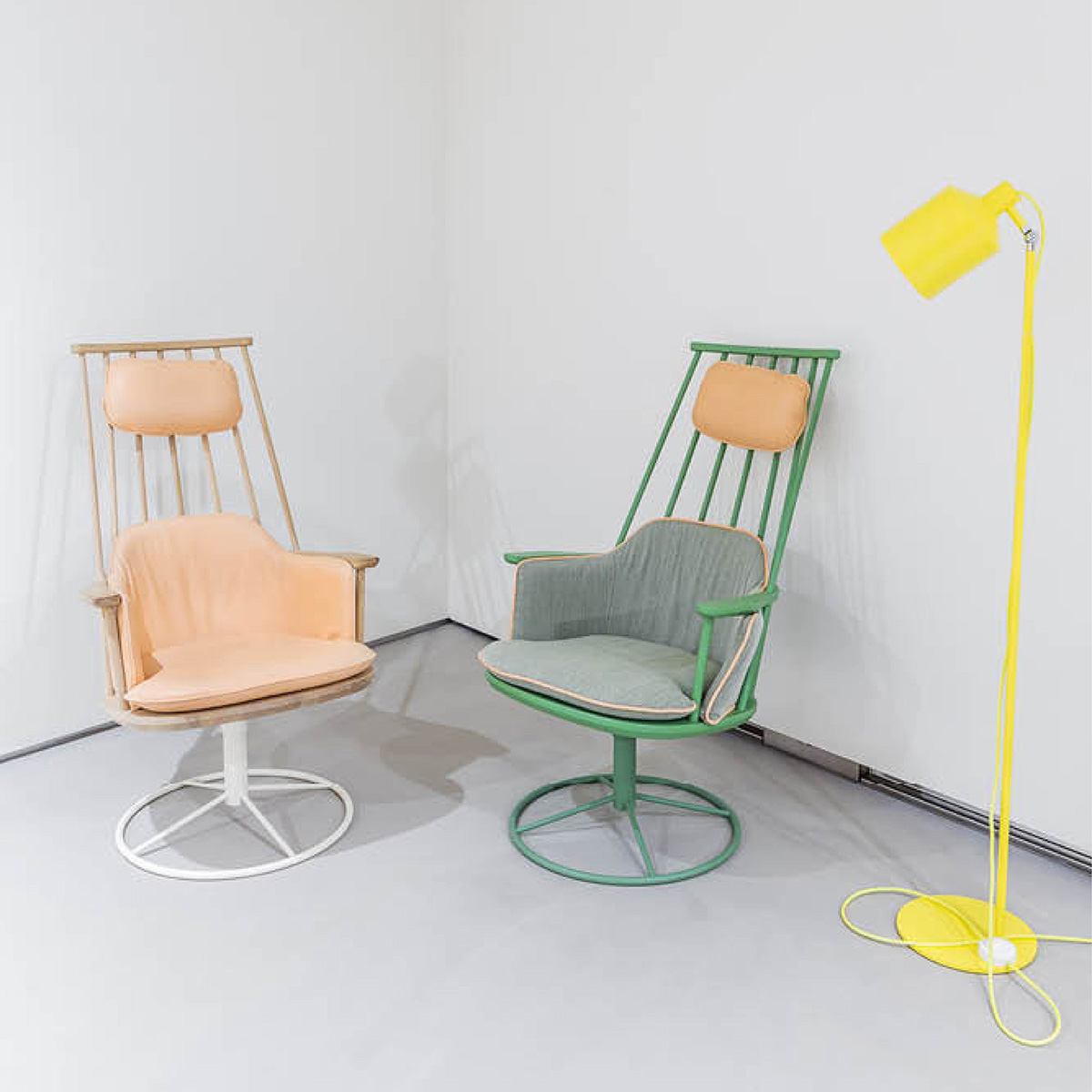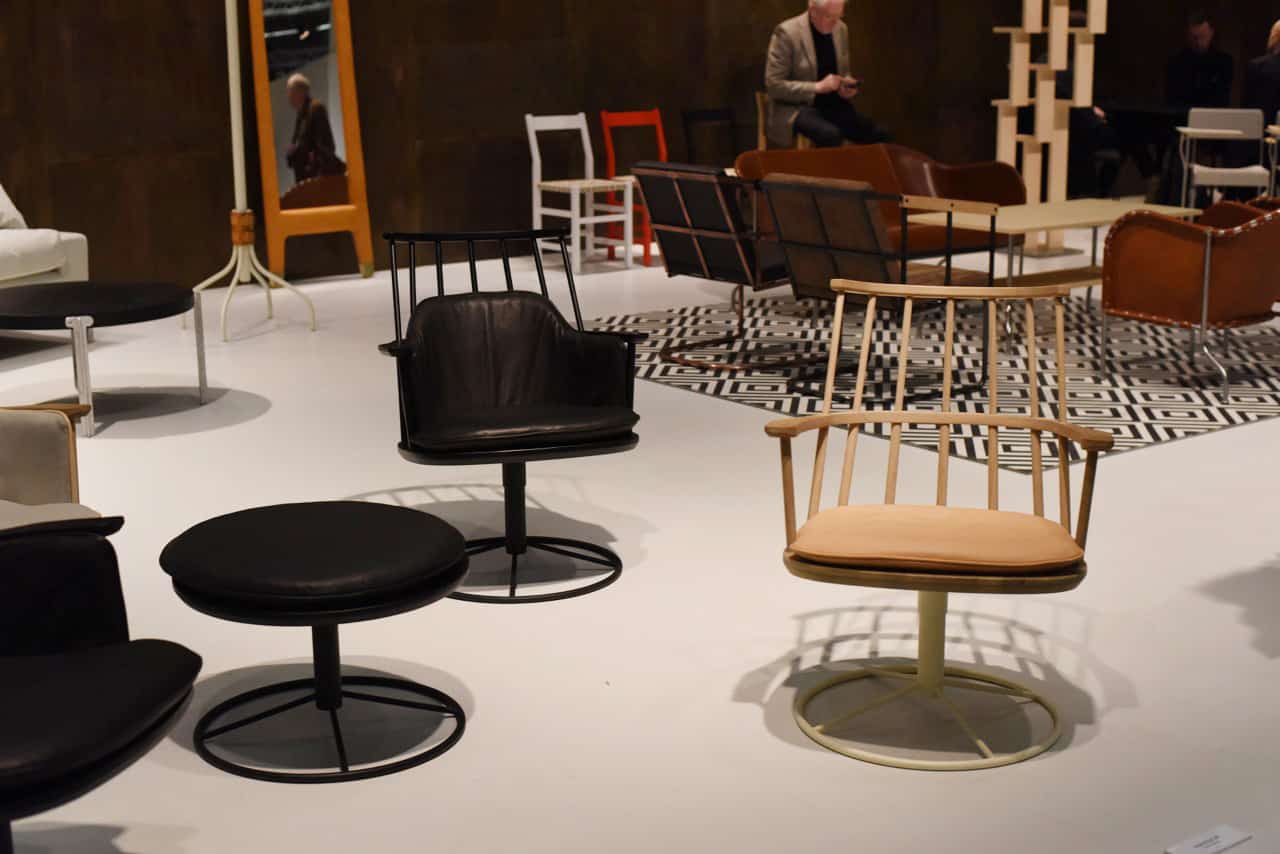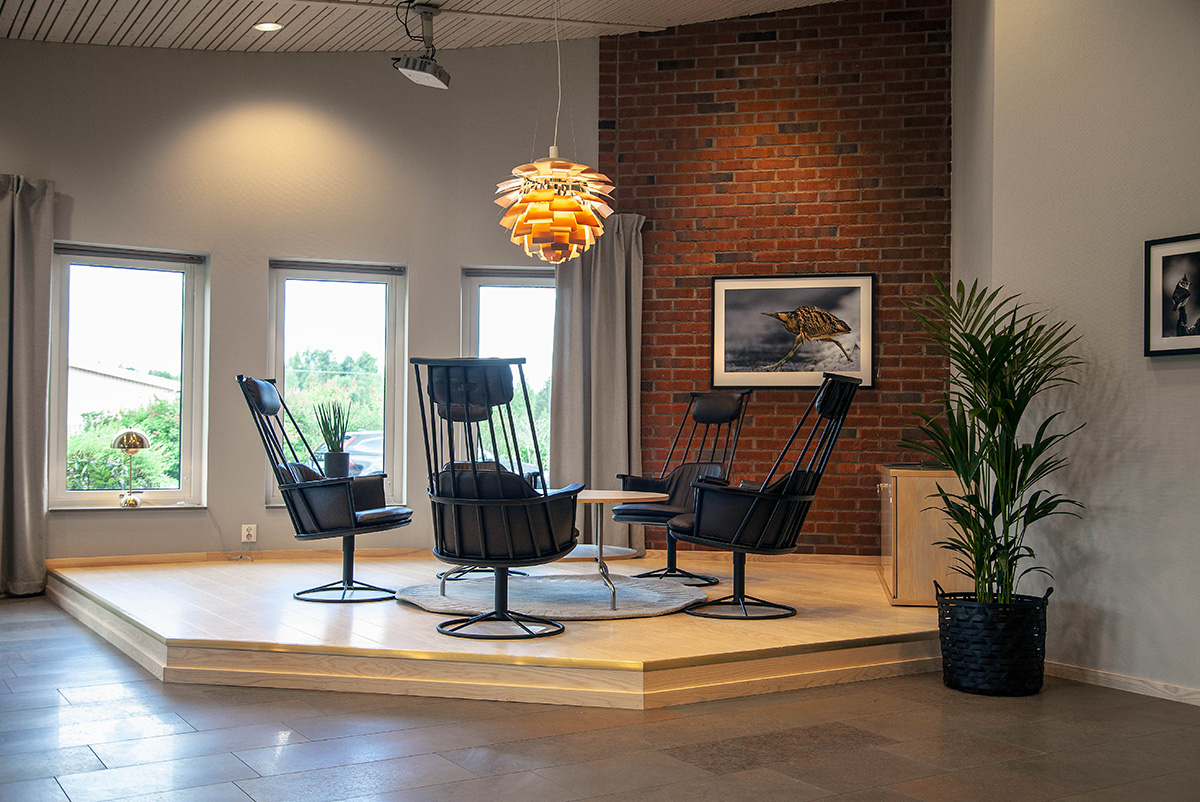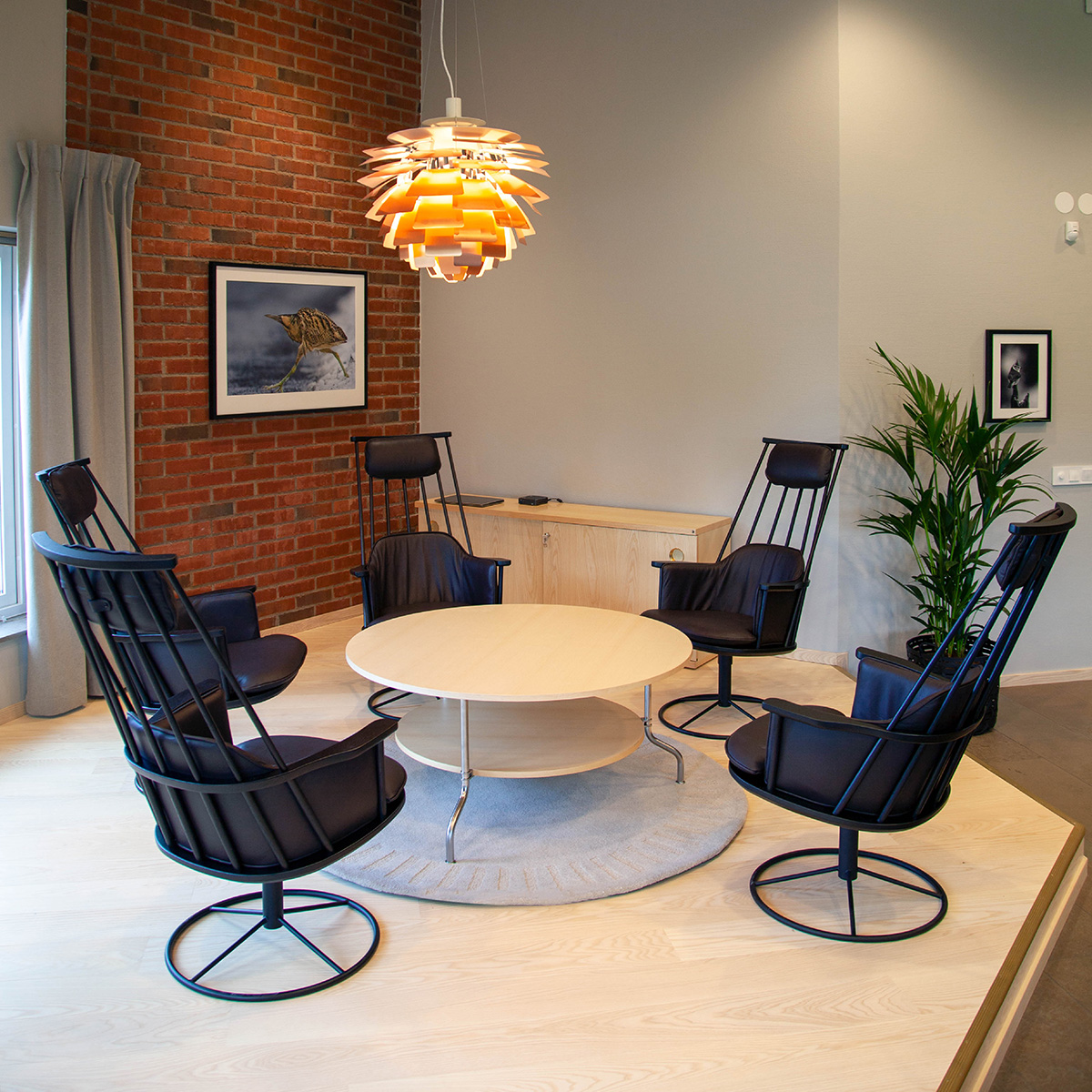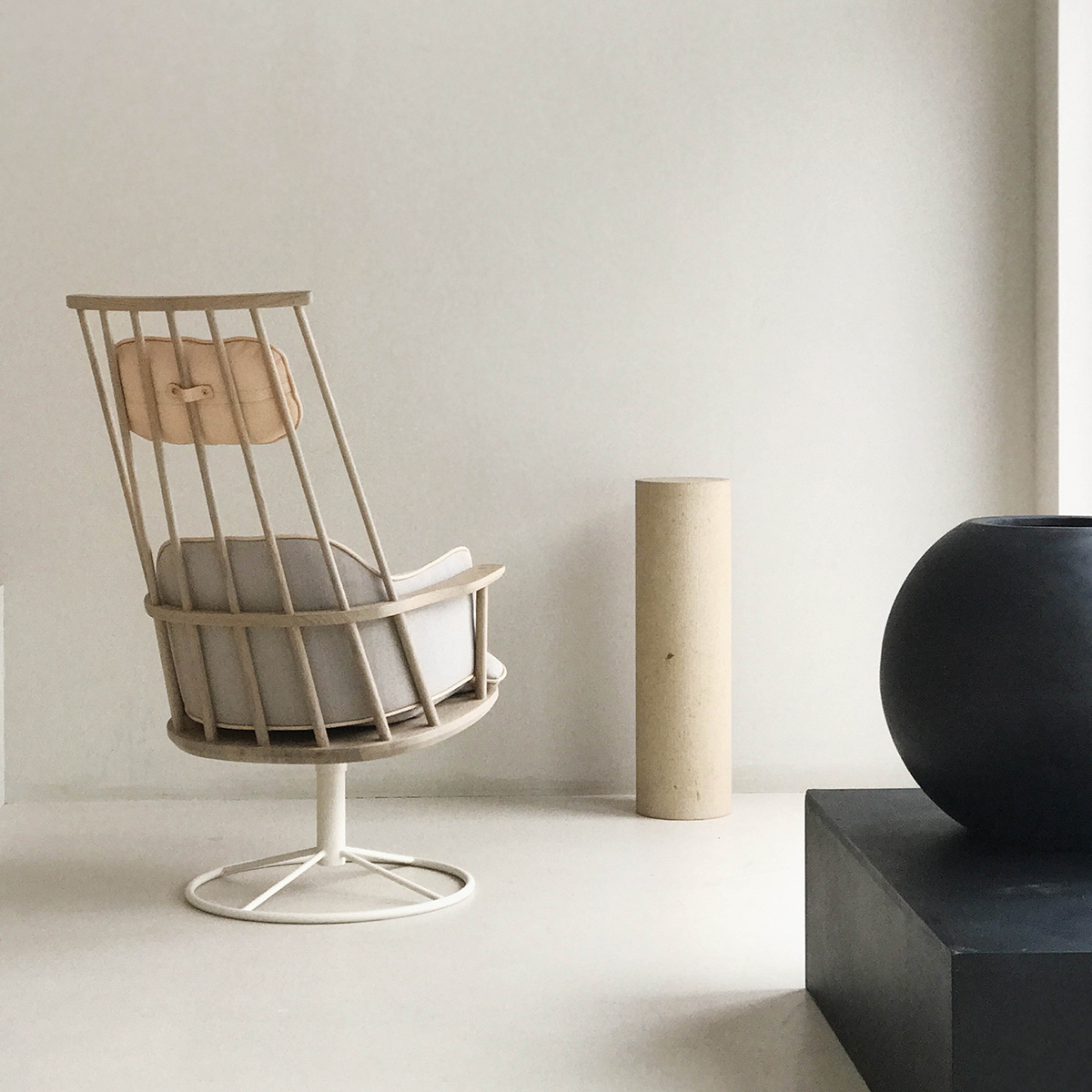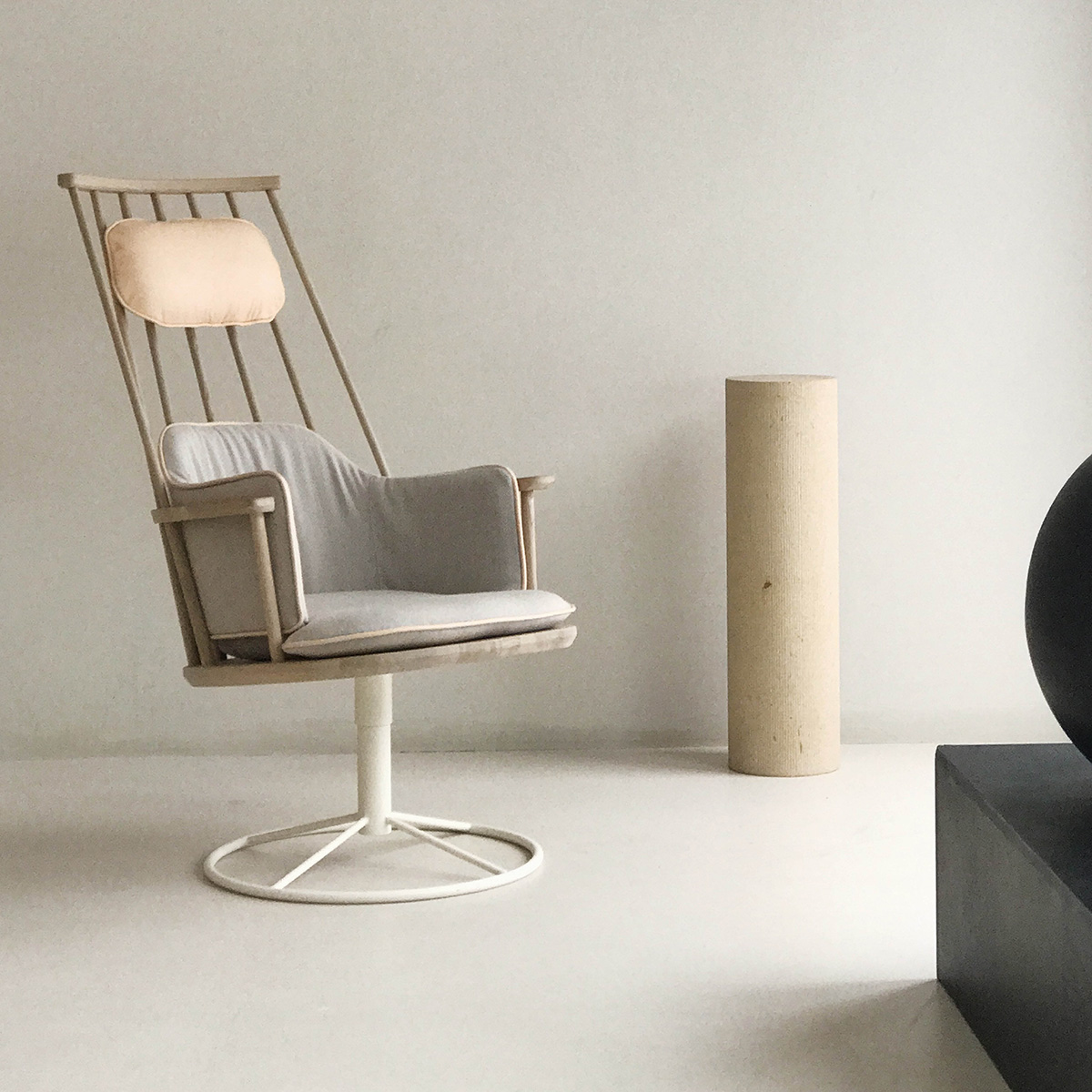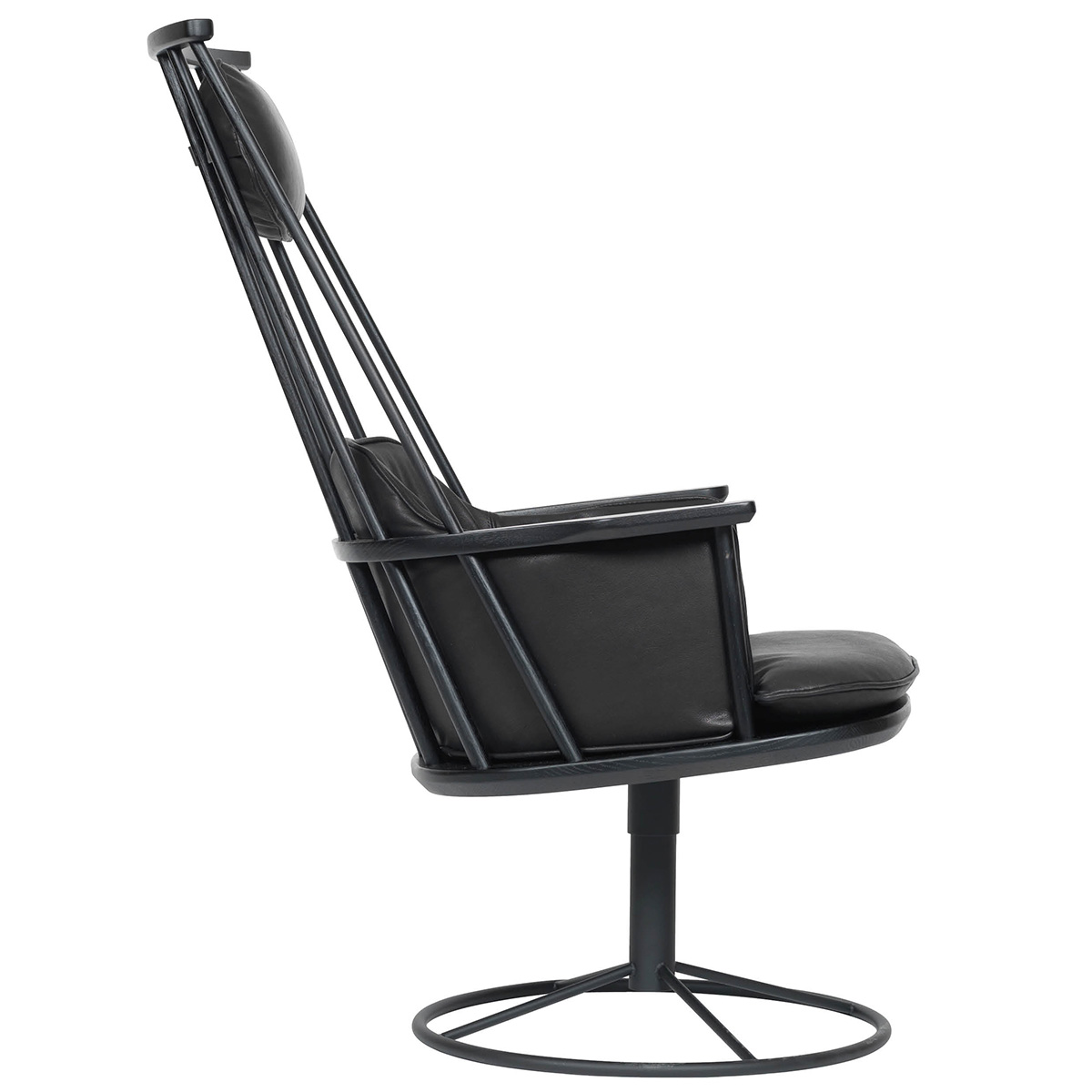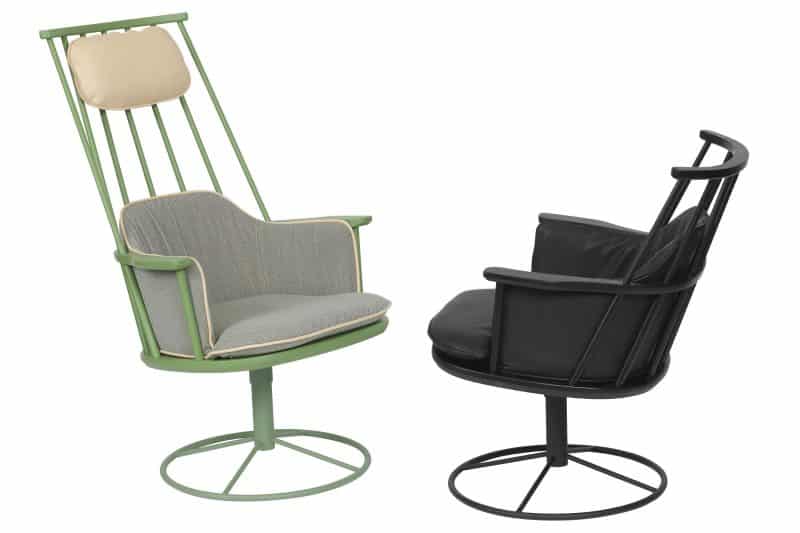 WINDSOR by Pierre Sindre
High with neck pillow or low, frame in oak, swivel base in steel.
High, h 107, w 64, d 83 cm.
Low, h 78, w 64, d 72 cm.
WINDSOR, an English-American from Småland
There are few furniture pieces that are so strongly associated with the culture heritage of Småland, as the WINDSOR chair.
The story began in Windsor, England where the first chairs were made in the 18th century. This popular chair type soon spread across England and also made it's way to America with the early settlers, where it became very popular.
In mid of the 19th century many Swedes emigrated to America and came into contact with the WINDSOR chair. After a journey to America, the mistress at the Hook Manor in Småland, asked a local carpenter to make some chairs in birch from an image she had of the North American version.
Before long, there were many local carpenters reproducing these chairs from the wood found in the forest of Småland.
"My chair is an homage to the WINDSOR chair, and the journey it has made into our Swedish heritage and our present-day way of life"
Pierre Sindre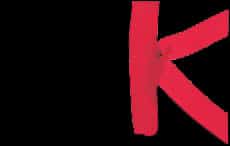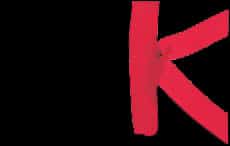 HEADOFFICE
KÄLLEMO AB, Box 605, 331 26 Värnamo, Sweden
T:+46 (0)370 150 00 F:+46 (0)370 150 60 info@kallemo.se
ADDRESS
KÄLLEMO AB, Växjövägen 30, 331 42 Värnamo, Sweden.
SHOWROOM
KÄLLEMO AB, Södermalmsallén 36, 118 28 Stockholm, Sweden
T: 073-7093509, +46 (0)370 150 00
Open weekdays 09:00-12:00, 13:00-16:30
KÄLLEMO AB, Studio L6, Lasarettsgatan 6, 411 19 Göteborg, Sweden
T:+46 (0)31 13 83 90
Open weekdays 11:00-16:00
Spara
Spara
Spara
Spara
Spara
Spara
Spara