Gårdshult, garden chair by John Kandell
Frame in oiled oak, sunshade seating and roof. Adjustable sunroof, wrapped armrests with cotton rope. Examination work by John Kandell at HKS, 1947. Designed after the original sketch.
H 123, d 85, w 78.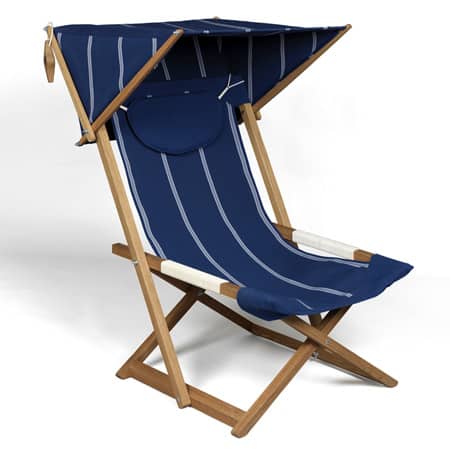 John Kandell 1925-1991.
John Kandell has contributed to a number of exhibitions, including The National Museum, Stockholm; Norrköping Museum of Art; Scandinavian Design, Japan, USA; Design Art, Berlin and Centre Culturel Suédois in Paris. In 1989 John Kandell was awarded Dagens Nyheter´s (Swedish national daily paper) newly instituted Formgivarpris (Designer´s award). In the same year he received a state artist´s bursary.
John Kandell is represented in the National Museum, Stockholm; Röhsska Art and Crafts Museum in Gothenburg; Malmö Museum; Norrköping museum and the Swedish Arts Council among others. 
"How many designers have tested their powers on the chair? But only a few have succeeded in making a chair both unique and universally applicable. John Kandell is one of this few. In the 50´s he designed both furniture and interiors, and made excursions into architecture, glass and textiles among other areas. 
He worked with the greatest Swedish architects of the day – Peter Celsing, Nils Tesch and, above all, Sven Ivar Lind. Classics were created. With HI-gruppen, the short-lived association of architects and cabinet-makers, he pushed against the limits. The distinctive features were refined proportions, vigorous line and exquisite handling of materials. Some were before their time but have now been revived. John Kandell has always worked discriminatingly and sometimes minimally. In the 80´s his exuberant come-back was a surprise. His work became increasingly a synthesis of sculpture, painting, architecture and furniture. Playful and humorous, but at the same time with a display of feeling for space, volume, balance, colour and expression accumulated over anb entire professional lifetime. Picasso´s graphic world and imagination inspired John Kandell. He like to quote a statement by Picasso that he had read – "a picture should be so simple that i could be sent to New York by telephone". The Pilster shelf unit (1989) can be seen as an application of this quote. The design was phoned through to Källemo, and with its surprising, unerring simplicity became one of the great successes.
Extract from the book "John Kandell" by Gunilla Lundahl, National Museum, Stockholm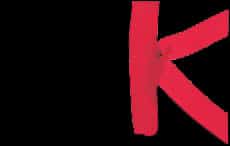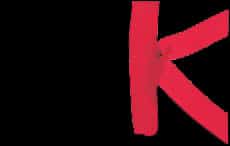 HEADOFFICE
KÄLLEMO AB, Box 605, 331 26 Värnamo, Sweden
T:+46 (0)370 150 00 F:+46 (0)370 150 60 info@kallemo.se
SHOWROOM
KÄLLEMO AB, Södermalmsallén 36, 118 28 Stockholm, Sweden
T: 073-7093509, +46 (0)370 150 00