Friendly alterations: 'Hackability of the Stool' by Daisuke Motogi
Artek partners with the Japanese architect to bring his ideas for altering Alvar Aalto's Stool 60 to Europe.
Tokyo based architect Daisuke Motogi's research project and exhibition "Hackability of the Stool" features 100 ideas for altering Stool 60, designed by Alvar Aalto in 1933. This most elemental of furniture pieces has remained in continuous production since its creation and 2023 marks its 90th anniversary.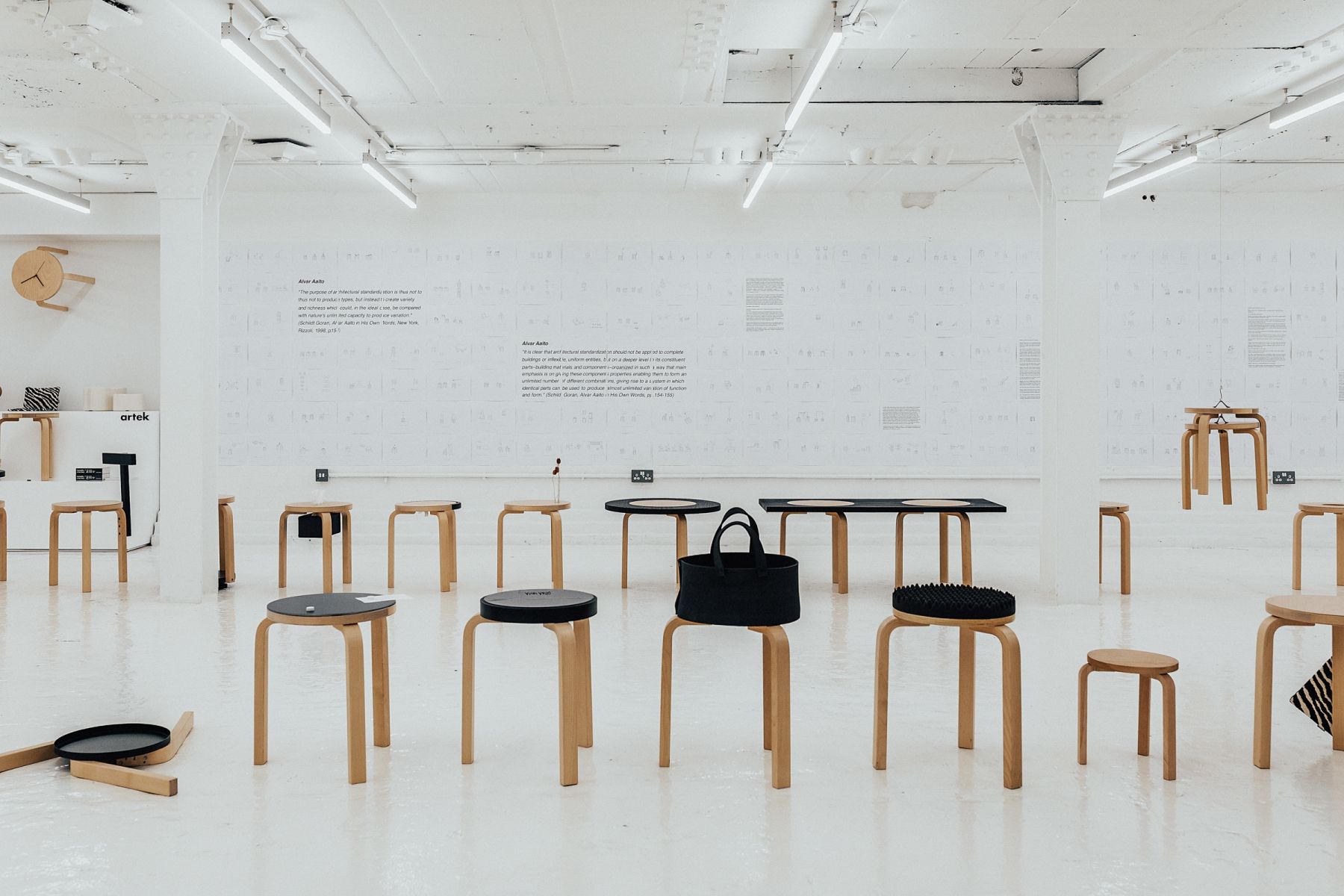 Motogi and his creative lab DDAA initiated the project "Hackability of the Stool" back in 2019, when commissioned to create a space for startups. When asked to provide around 150 stools for a large-scale event, Motogi and DDAA Lab invited members of the community to discuss which functions the stool should have. During a workshop, the participants brought up numerous suggestions, which were consolidated into the idea of a multifunctional stool. Instead of designing a new product, DDAA Lab opted for evolving an already existing one: Artek's Stool 60. Considered a masterpiece of modernist design, Stool 60 was deemed the perfect choice due to its wooden materiality, easy assembly process and the fact that it's stackable.
Developing numerous ideas on how to modify the humble design icon, Motogi first presented the results in 2020 as an online exhibition on his Instagram account, where it caught Artek's attention. Originally over 400 ideas were boiled down to 100 modifications, which Motogi and his team developed by manually altering, or hacking, the Stool 60. In the beginning, they focused on functionality and form, adding the functions of household items onto the stool, or transforming existing tools into stools. Later ideas were centered around the user, transforming Stool 60 into sports equipment or pet homes.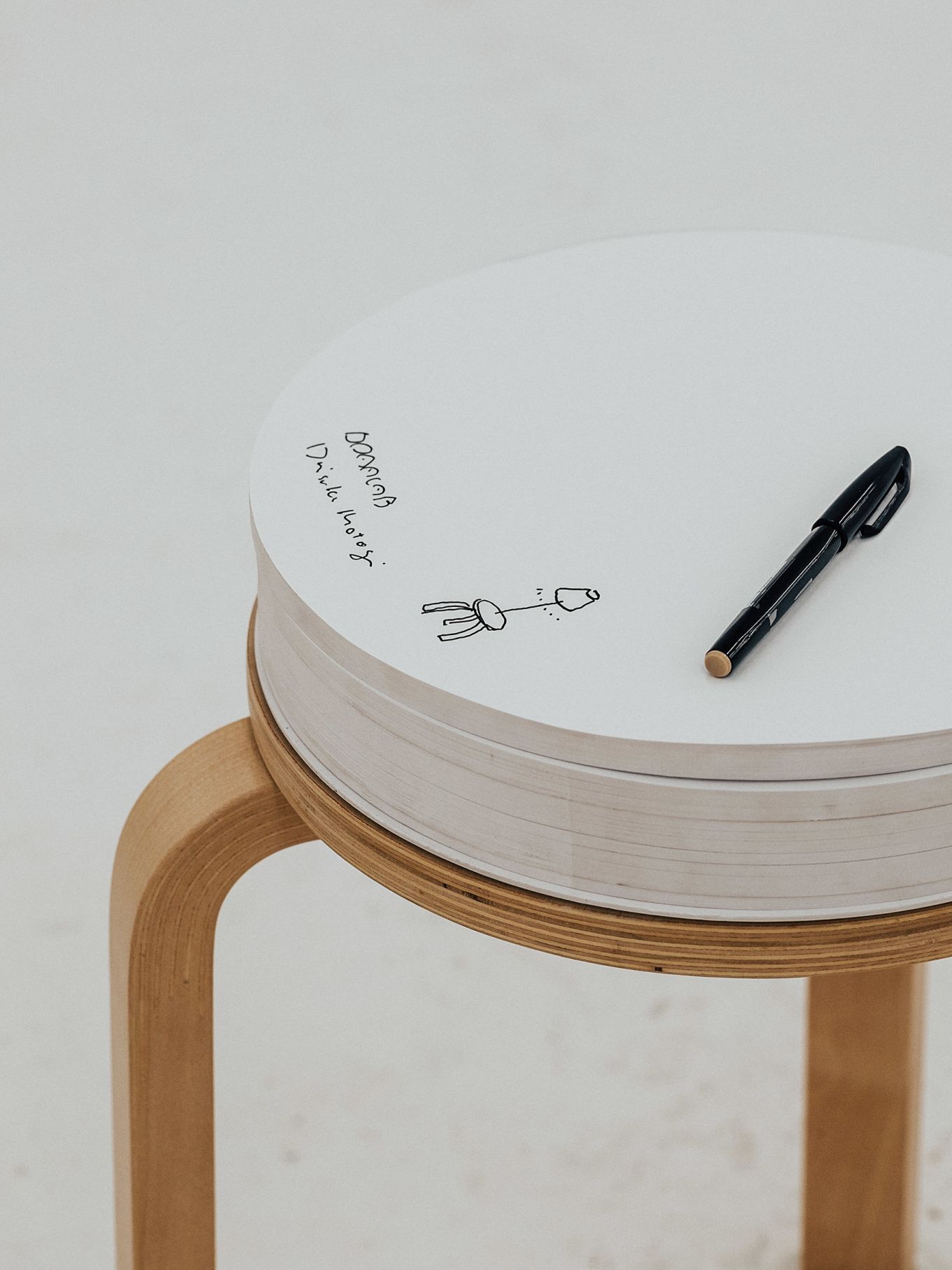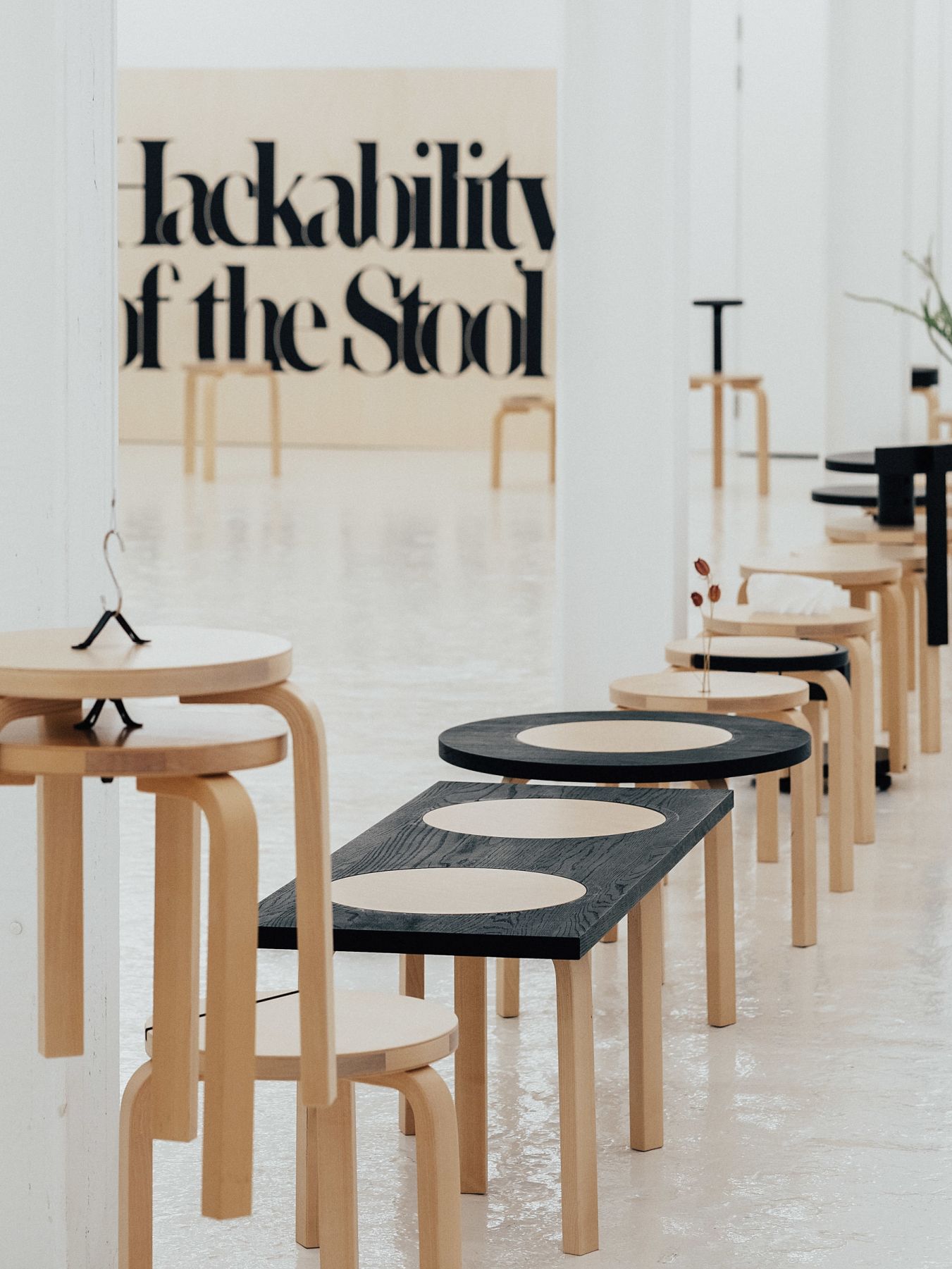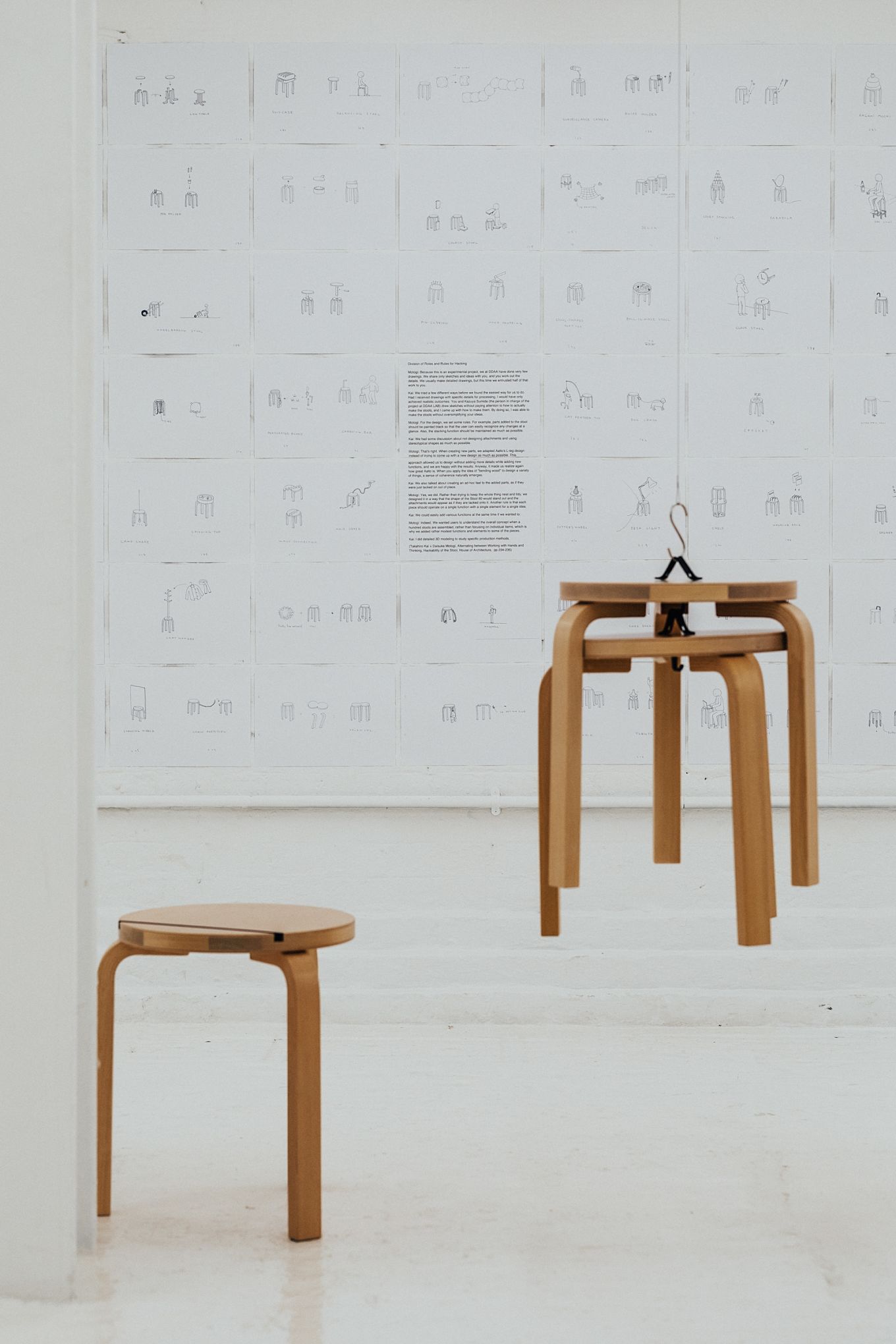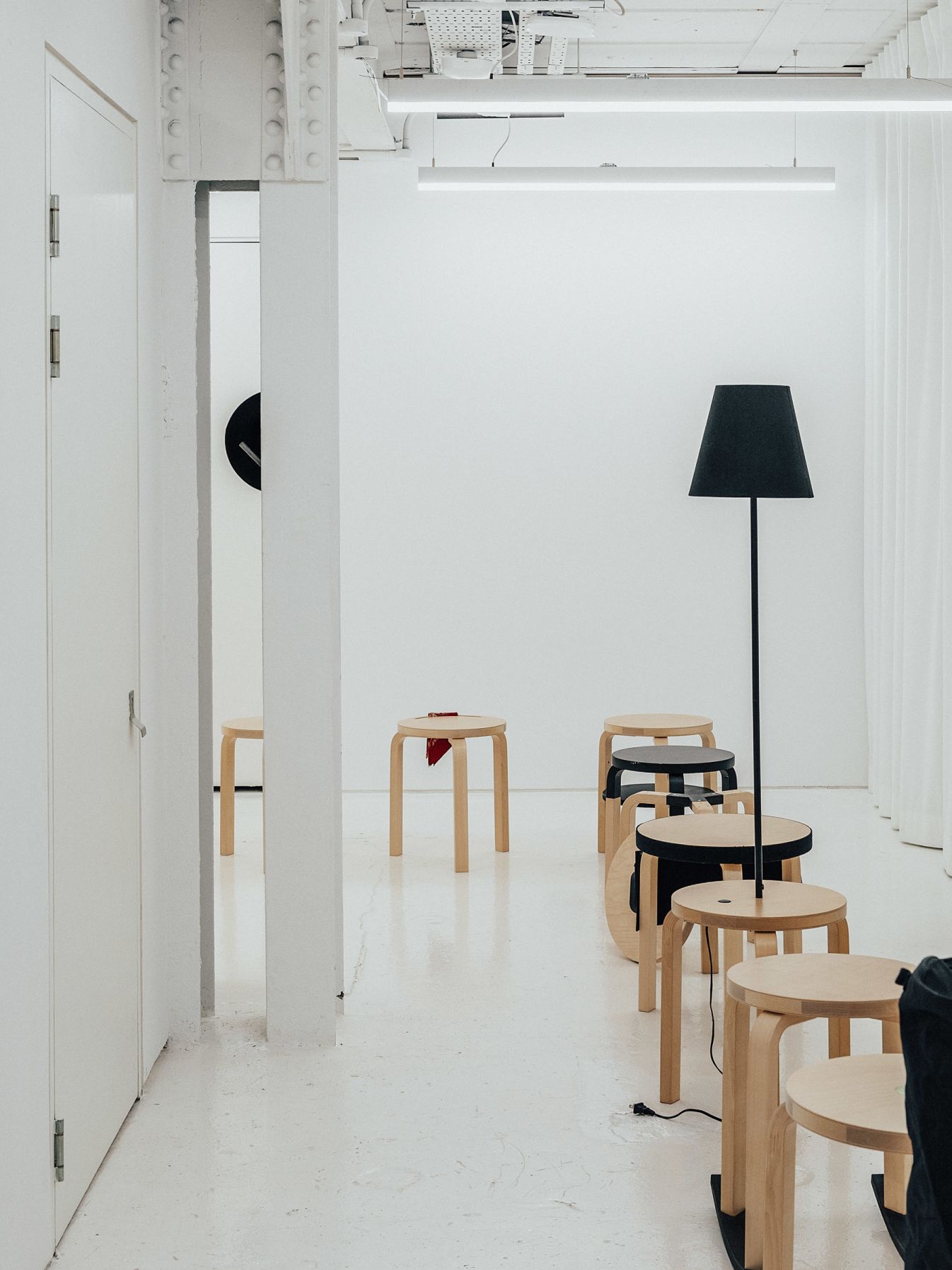 Photography by Taran Wilkhu
The stools in the exhibition have been hacked in various ways, resulting in charming sculptures. By adding elements, Motogi has turned Stool 60 into little domestic helpers in the shapes of a reading light, a clothes rack or a mirror, while other whimsical hacks transform it into a bin or an iron board, as an ode to the beauty of everyday chores.
After first presentations in China and Japan, Artek partnered with Motogi to share the clever and inspiring exercise with a wider design interested audience in Europe. After a first stop at Dropcity during Milan Design Week in April, "Hackability of the Stool" was shown at the Vitra Campus during Art Basel in June. Coinciding with London Design Festival, "Hackability of the Stool" is on view at the Vitra and Artek Tramshed showroom in Shoreditch in September-October 2023.
More design from Artek:

Designer and maker Xavier Mañosa combines expert handicraft with industrial production. Tiili ('brick' in Finnish) …