Two companies with a shared passion for craftsmanship and beauty reimagine an Artek classic.

Artek and Heath continue their creative union with a limited-edition, custom Stool 60 Nesting Set designed as part of Heath's 2021 Summer Seasonal Collection.
This time, Heath reimagined Artek's Stool 60 in colors inspired by the endless shades of blues of the Pacific and Baltic coasts. Moonstone, Bright Blue, and Glacier, embody the energizing pause of blue's pure and universal glow.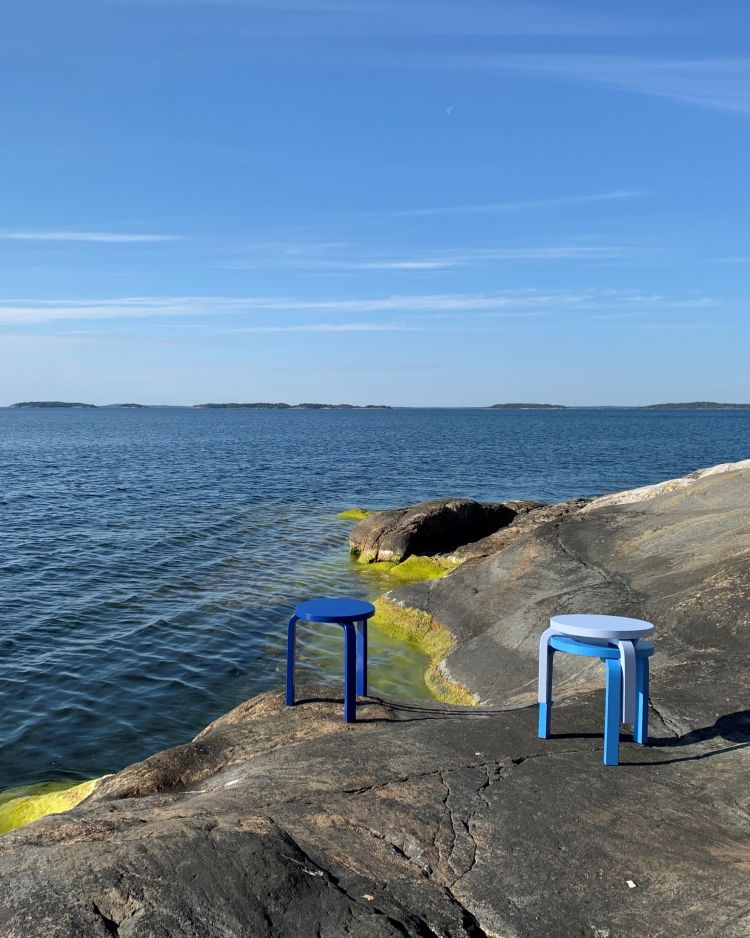 The Nesting Stool pictured on Scandinavia's Baltic coast…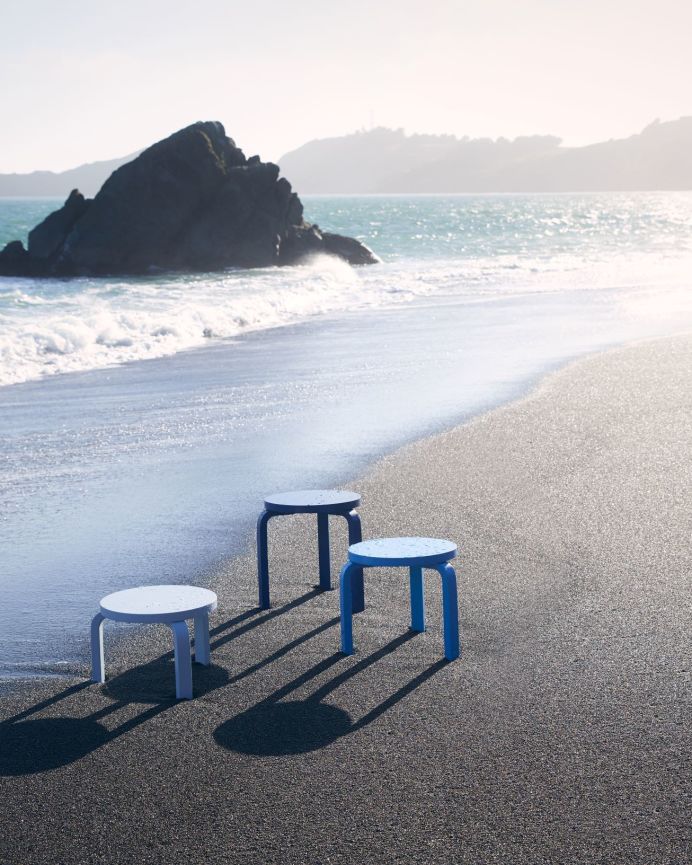 …and on its North American counterpart, the Pacific coast.
Unique to Heath's design are the custom leg heights, which allow for playful arrangements. When stacked, they reveal a satisfying cascade pattern and rest neatly on the floor.
Heath Ceramics started in 1948 as a small-scale pottery, founded by Brian and Edith Heath. Today, Heath has evolved and diversified, designing and producing goods of timeless design and uncompromising integrity in Sausalito and San Francisco. Like Artek, Heath is committed to creating products that remain relevant to exacting standards with an emphasis on handcraftsmanship.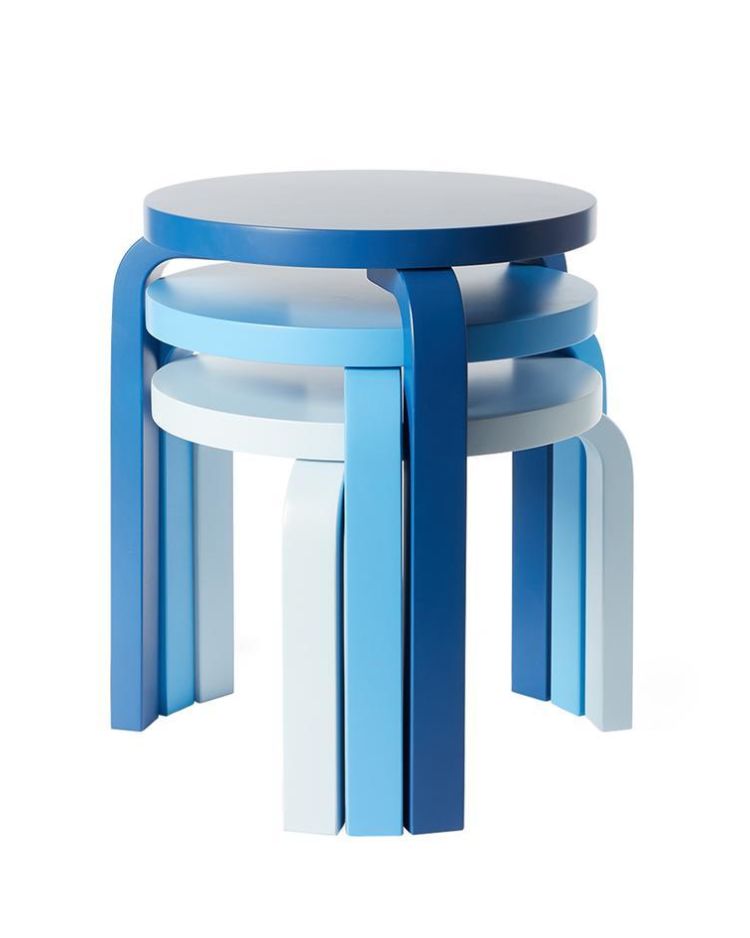 The collaboration results in a stunning limited edition collection, that encapsulates the ethos of both brands, together with over 150 years of designing and manufacturing experience, combining Heath's mastery of ceramics and colors and Artek's expertise with wood.