Kiulu Bench – from bathhouse to sauna, and beyond
Koichi Futatsumata celebrates the public bathing cultures of Finland and Japan
Designer: Koichi Futatsumata
Public bathing has been central to both Japanese and Finnish culture for hundreds of years. So what better way to celebrate 100 years of Japanese-Finnish diplomatic relations than to create a product inspired by Finland's saunas and Japan's public baths?
For designer and architect Koichi Futatsumata, Japan's sentō, or bathhouses, are about more than simply getting clean. "It's a place where one can relax. And when everyone is in such a relaxed mental state, it's also a place where people can communicate with each other closely."
In designing Kiulu Bench, Futatsumata took the double role that public bathing plays – social nexus and cleansing ritual – as his starting point.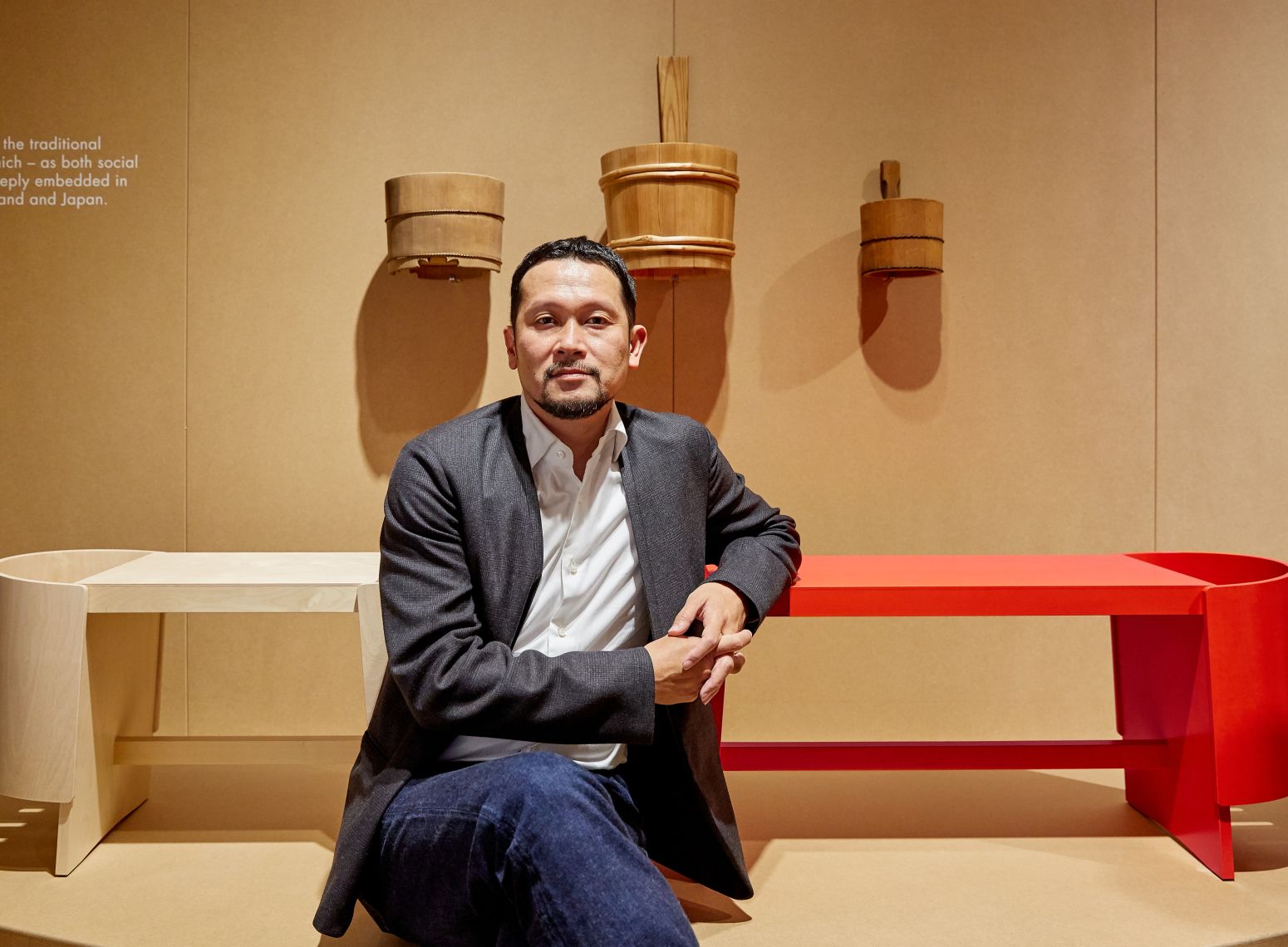 Kiulu Bench serves several functions, offering seating and storage, in addition to embodying the versatile designer's concern with material and eye for detail. Futatsumata's contribution to Artek's Finland-Japan Friendship Collection is also transversal – Kiulu Bench is equally at home in drier realms.
During the design process, Futatsumata spent time focusing on the oke and kiulu, buckets and stools traditionally found in both Japanese bathhouses and Finnish saunas. "I decided I wanted to create a product with the same warm, round characteristics," he says. "Many drawings and models were made to study the details of the form, for example the proportions, the angles of the legs." Neither function nor aesthetics take precedence. "I always think about them simultaneously. This is the design stance I cherish through my everyday practice."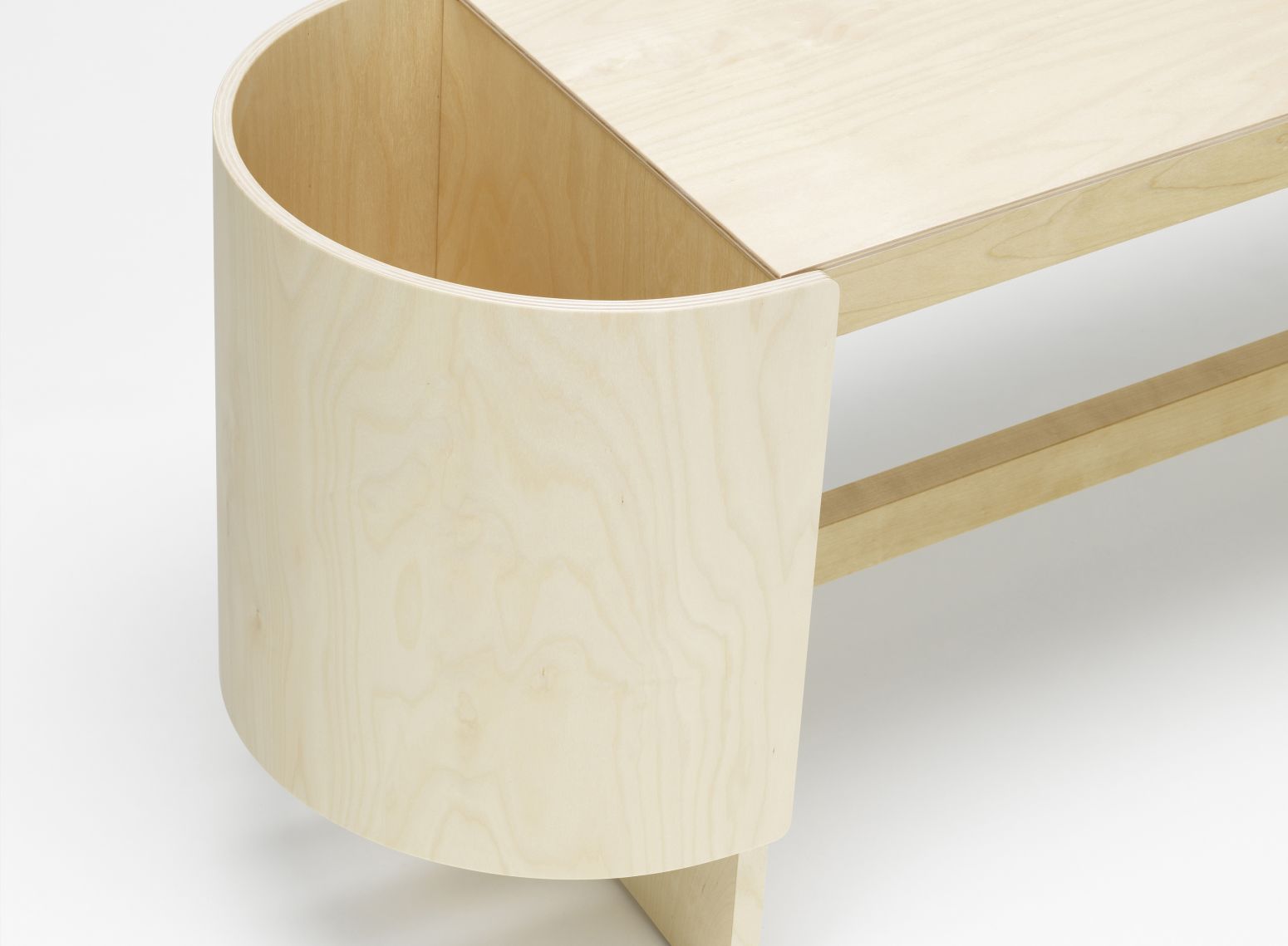 Reflecting on both countries' love of public bathing, Futatsumata says, "The openness that the public baths have in Japan… I think going there is quite close to the feeling of placing yourself in nature. In both Finland and Japan, people feel a sympathy towards nature and try to include it into their lifestyles."