Artek launches celebratory collection to commemorate 90 years since the Paimio Sanatorium's opening.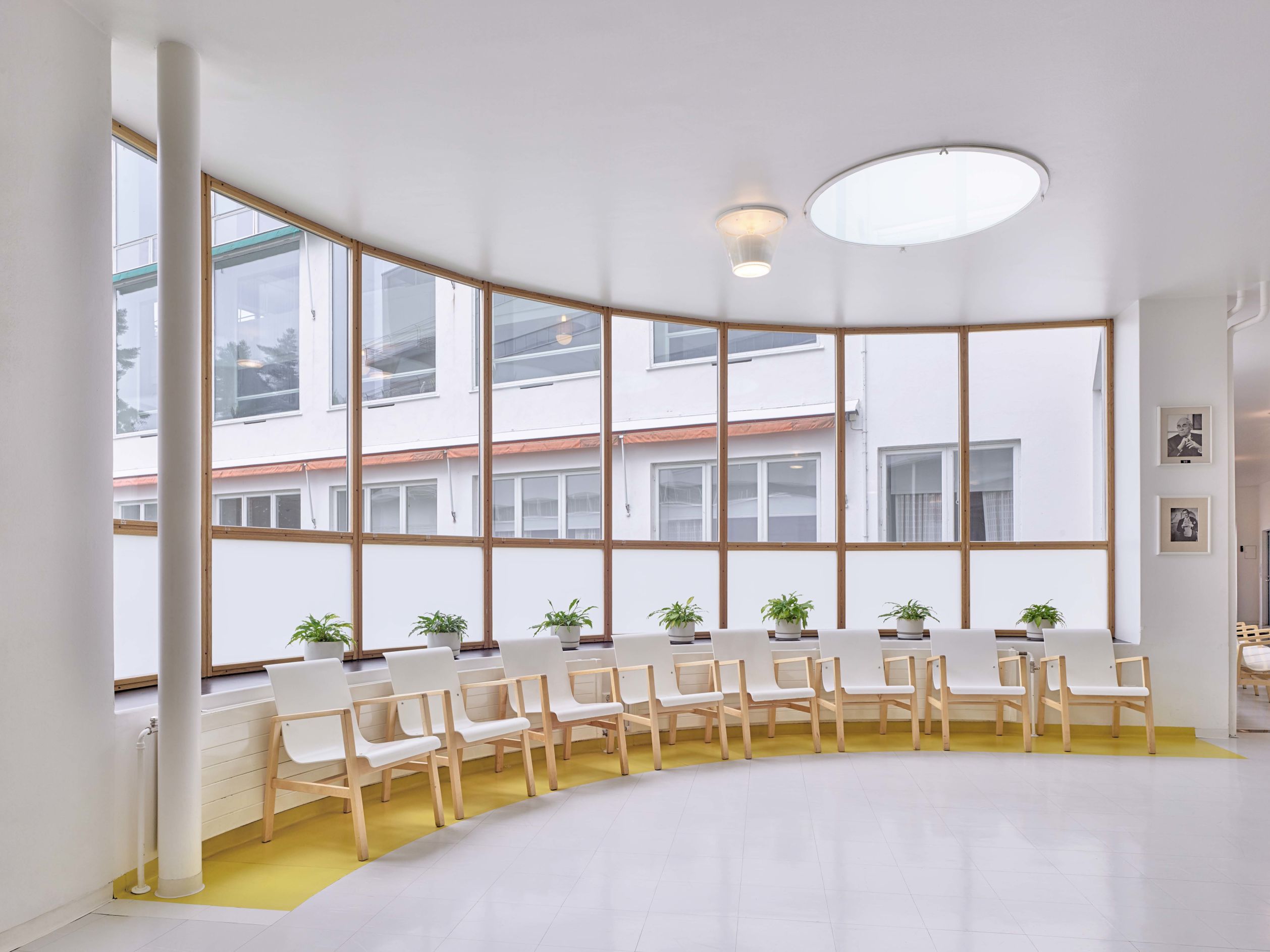 The Paimio Sanatorium, Aino and Alvar Aaltos' groundbreaking functionalist building, was completed 90 years ago. Artek commemorates this milestone with the Paimio Sanatorium Anniversary Collection to raise awareness for the extraordinary building and support for the Paimio Sanatorium Foundation.
Set amidst pine forests outside the small town of Paimio close to Turku in southwest Finland, Aino and Alvar Aalto's Paimio Sanatorium was opened in June 1933. Conceived as a 'medical instrument', the sanatorium was at the time entirely dedicated to the care of tuberculosis patients. Every single detail of the hospital had been carefully tailored by the Aaltos to the precise needs of recovering patients. Some of the Aaltos' most famous furniture designs were first created for the Paimio Sanatorium. To further the healing process, a remarkable array of colours was selected for the interiors, intertwining with every element of the building.
To support the Paimio Sanatorium Foundation in its mission, and to celebrate the 90th anniversary of the sanatorium's opening, Artek is releasing a celebratory Paimio Sanatorium Anniversary Collection with special editions of Armchair 41 and Stool 60, making a donation to the Foundation for each product sold.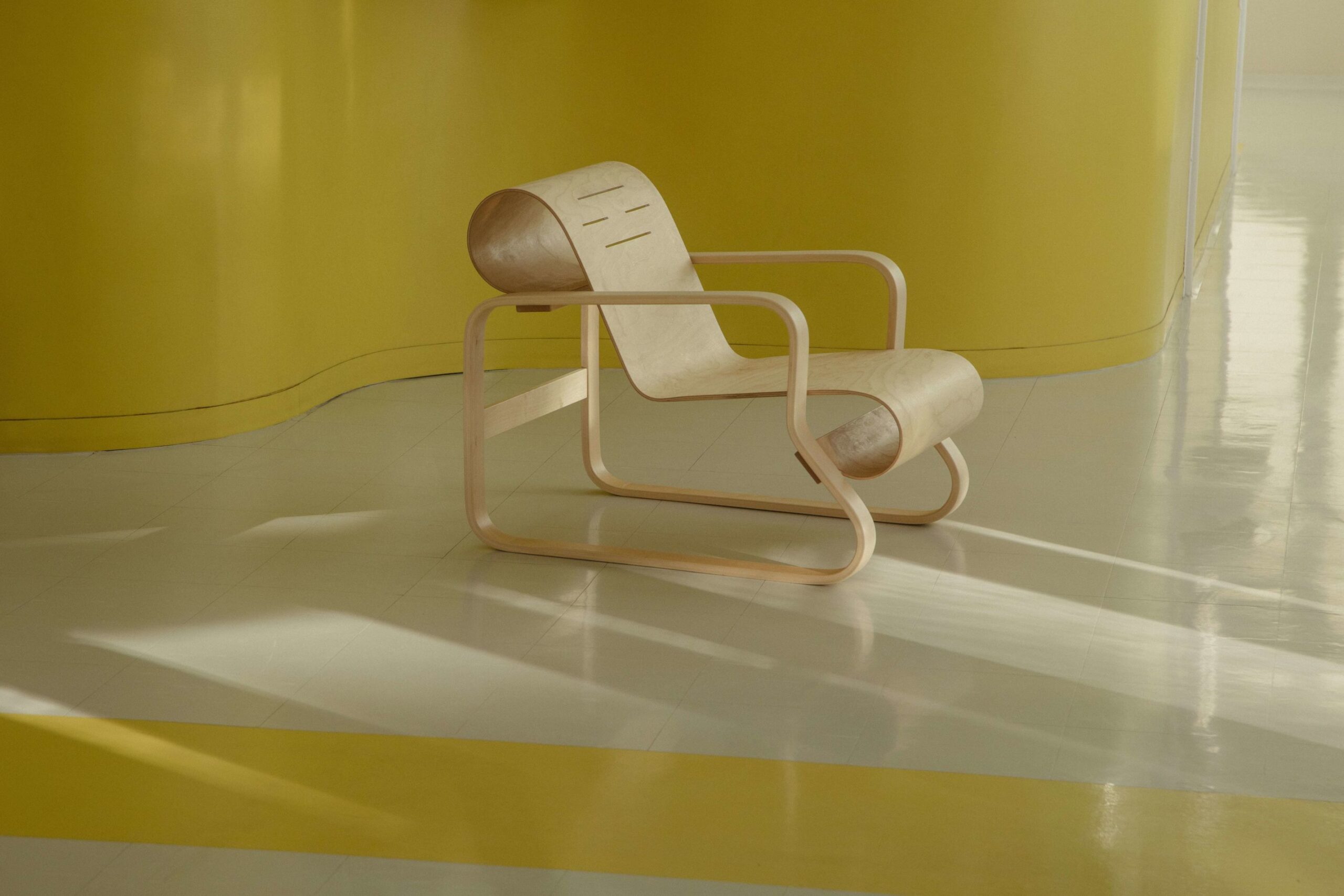 Photo: Puttonen Ruska
The Armchair 41, also known as Paimio Armchair, is considered one of Alvar Aalto's most stunning masterpieces and was originally designed for the sanatorium in 1932. Aalto aimed at using materials and creating forms that would promote the wellbeing of the patients and support their recovery. The light, organic form and flowing structure of the seat were designed to make it easier for the patients to breathe. Instead of using traditional tubular steel, Aalto opted for bent birch plywood and lamella, a material he preferred due to its warm and tactile quality, and which was easy to clean. As Paimio Sanatorium Anniversary Edition, Armchair 41 will be available with a seat and frame in oiled natural birch, in a strictly limited and numbered edition of 90 pieces. For every Paimio Sanatorium Anniversary Armchair 41 sold, Artek will support the Paimio Sanatorium Foundation with a donation of €500.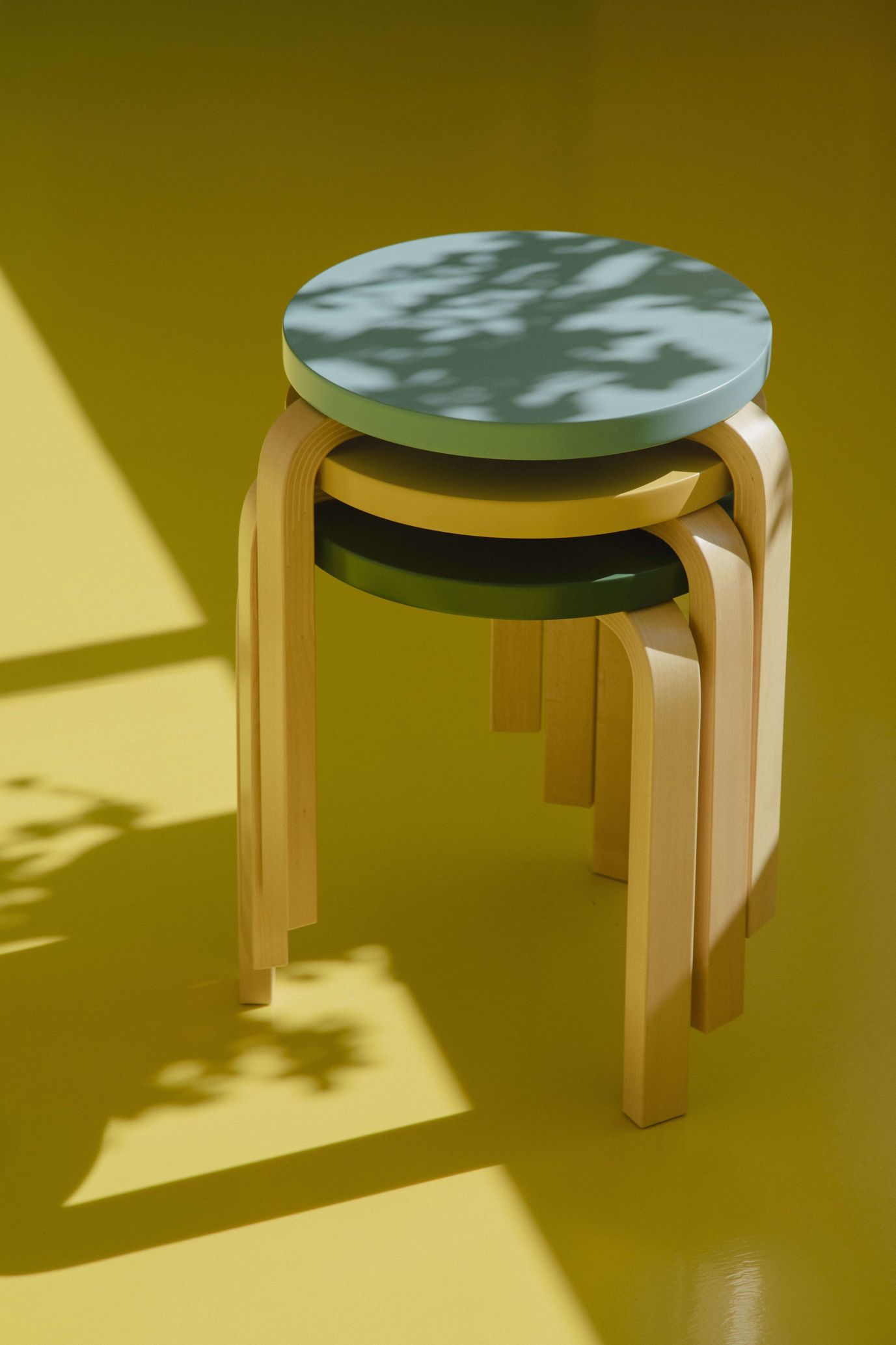 Photo: Puttonen Ruska
Originally designed by Alvar Aalto in 1933, the iconic Stool 60 is one of the most cherished products in the history of design. Based on a research project of the Alvar Aalto Foundation, which uncovered the bottom layers of wall paint in the Paimio Sanatorium, Stool 60 will be made available in three colours matching the building's original colour scheme as designed by Alvar Aalto and artist Eino Kauria. The selected colours are a nod to the patients' everyday life at the Sanatorium, where forest walks (green), fresh air (blue) and sun bathing (yellow) were considered to be an integral component of their treatment plan. For every Paimio Sanatorium Anniversary Stool 60 sold, Artek will support the Paimio Sanatorium Foundation with a donation of €30.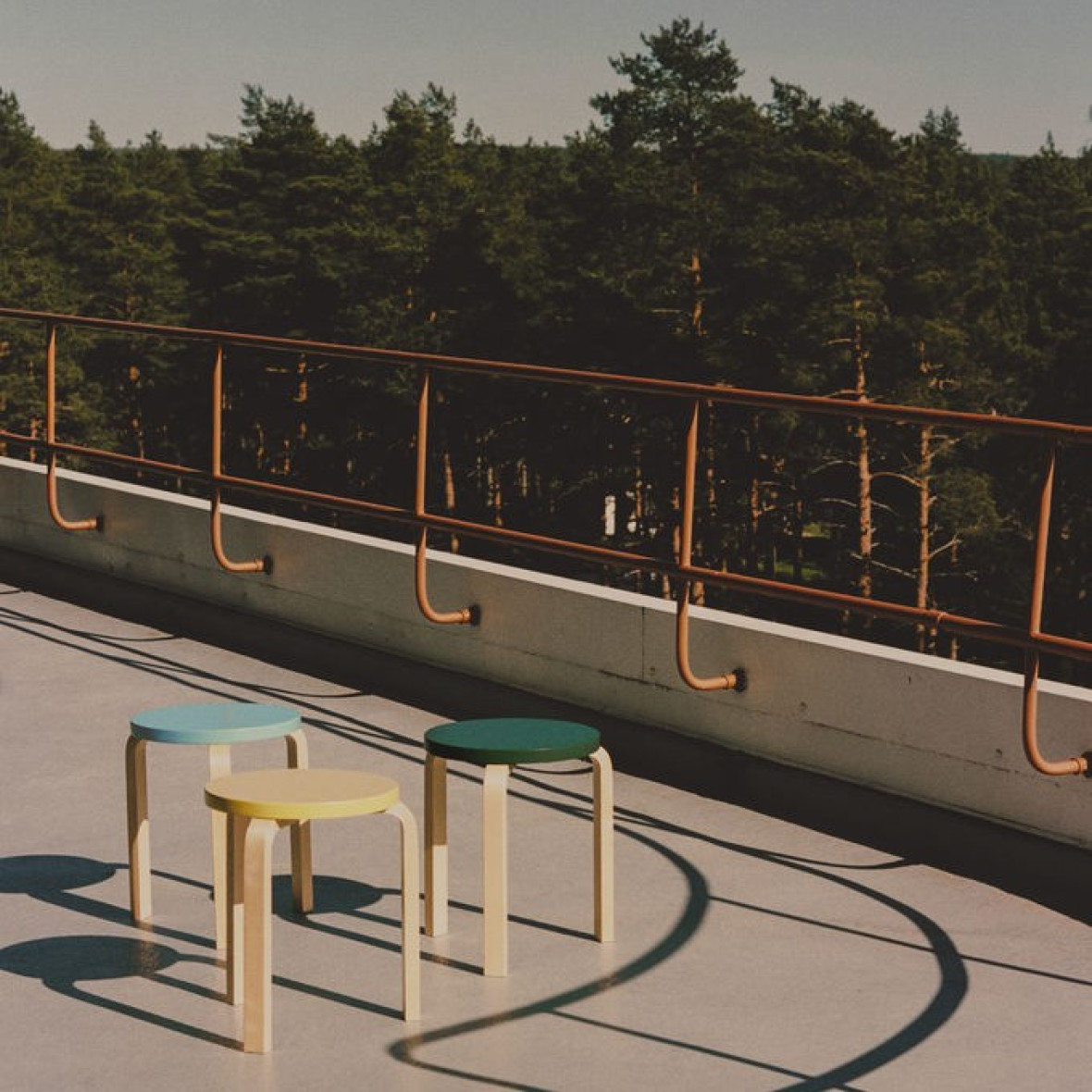 More from Alvar Aalto:

AALTO – Work and Life The opening of the Alvar Aalto Museum's new permanent exhibition …