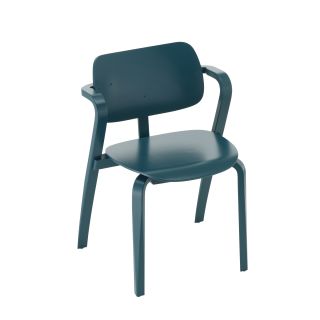 Artek meets Pekka Korvenmaa to discuss the inventiveness of Ilmari Tapiovaara and the designer's popular Aslak Chair
Ilmari Tapiovaara was one of the greatest interior architects and designers of his era. We talked to Pekka Korvenmaa to learn more about this man of many talents and one of the designer's most successful chairs.
Pekka Korvenmaa is a writer, art and design historian and former Professor of Design and Culture at the Aalto University. An expert on the work of Ilmari Tapiovaara, Korvenmaa has written two books about the designer and his work has been translated into multiple languages. Over a long and varied career, he has contributed to forming the design and innovation policy in Finland.
---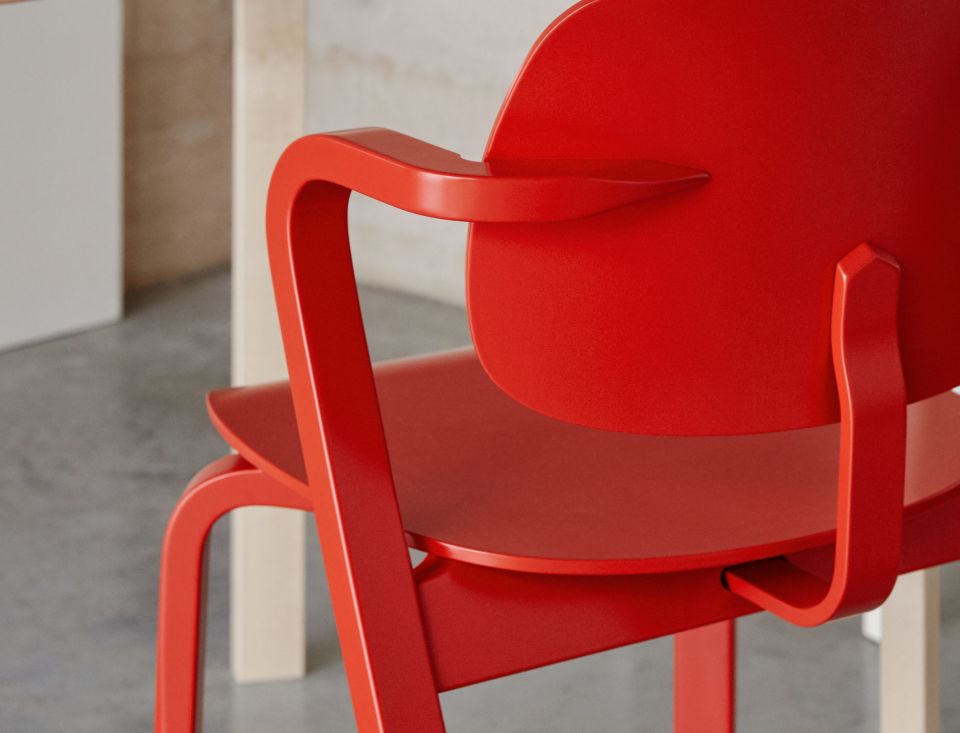 What is the first thing that comes to mind when you think of the Aslak Chair?
Aslak Chair is one link in the long chain of Tapiovaara's work that continuously tried to solve the problem of a universal, multi-purpose chair. From the beginning, Tapiovaara was very interested in serial production, as standardised as possible, to make the cost of the final product more affordable. As is typical of Tapiovaara's designs, Aslak Chair is also very comfortable. Ergonomics was an important factor in his work.
Why do you think the idea of a multipurpose chair was so important to Tapiovaara?
It goes back to Tapiovaara's student years in the 1930s, during the cradle of Nordic Modernism. The idea was to use modern design and modern production methods to provide good design for all classes, not just for the elite. The principles of democratic design that Tapiovaara was so concerned with came from his hero Alvar Aalto. When Tapiovaara was a student, he had an Aalto chair in his small apartment: it matched his idea of what design should be.
There was also great demand for a multipurpose chair because of population growth and the rising standard of living. The welfare state was rapidly expanding, and the many new schools, daycare centres and hospitals created a demand for affordable, multipurpose furniture.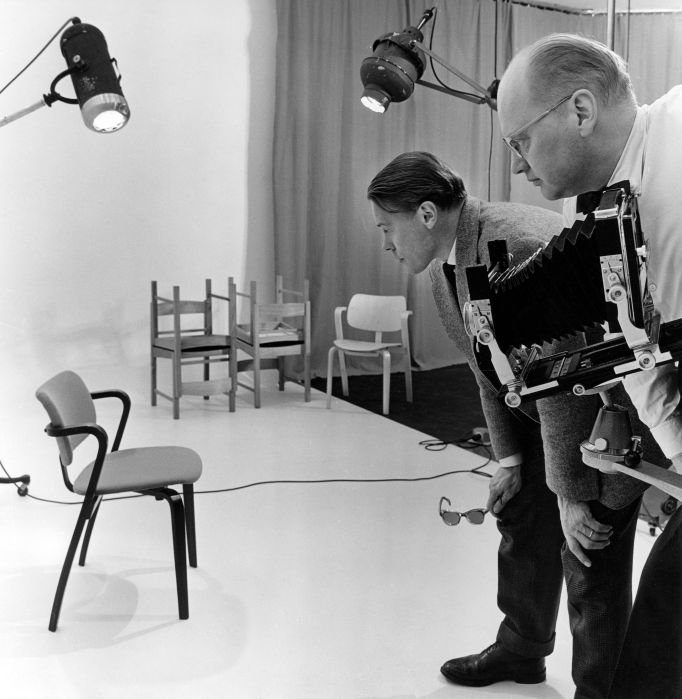 Can you tell us something about the original design process of Aslak Chair?
When Tapiovaara designed the Domus Chair in 1946, he wanted to produce a chair where the back, leg and armrest were made from one continuous piece of wood. At the time, production facilities weren't capable of matching the vision laid out in his drawings, so Domus was made of separate pieces of solid birch wood. Later Tapiovaara sketched the Aslak Chair for Schauman, a Finnish company who were among the world's biggest producers of plywood. Finally, it became possible to cut the pieces for the back legs and armrest out of one huge sheet of plywood and, in 1958, advances in technology meant Tapiovaara could achieve what he had hoped to do 12 years earlier. In that sense Aslak Chair can be regarded as an improvement on Domus, in terms of the production methods used to create it and the fact that each armrest continues to become a leg without a constructional or visual break.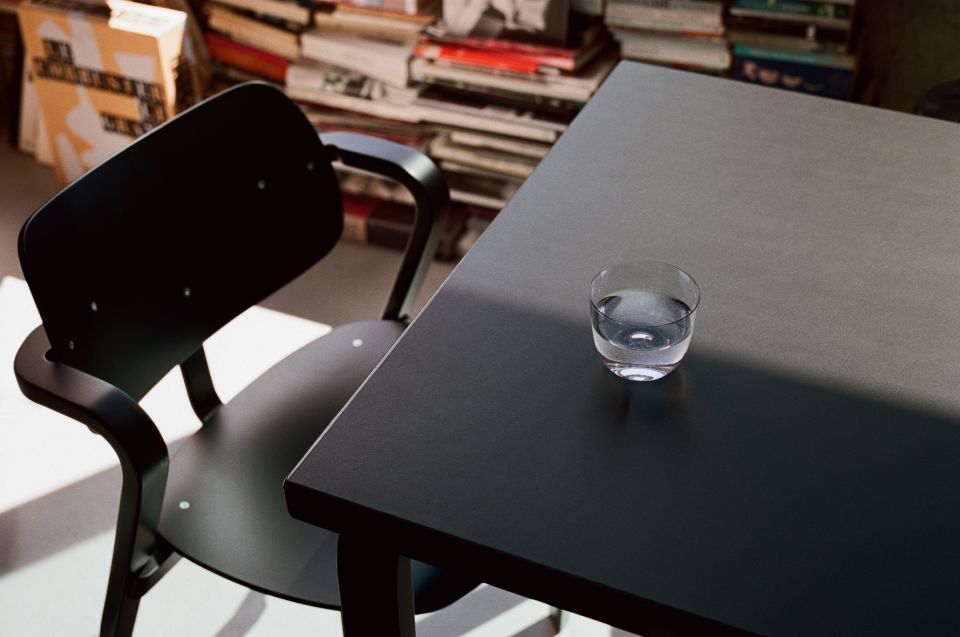 Tapiovaara wanted to make good design available for everyone. Can you give us a few examples on how he expressed this idea of social responsibility through design?
Tapiovaara's concept of design came from the Nordic Modernism of the 1930s and concerns about ethical, democratic design. This idea stayed with him throughout his career and is one reason why he became design ambassador for the United Nations in Paraguay and Mauritius, among other places. For many years he was also chairman of the Finnish Association of Designers – Ornamo –and an influential public figure and spokesperson for his profession who wanted to internationalise Finnish design. In the 1930s, Tapiovaara worked in London and later was a trainee in Le Corbusier's studio in Paris. He was at the Paris World Fair in 1937 and taught in the United States from 1952 to 1953. Not only interested in promoting his own work, he became a spokesperson for Finnish design in general. It was the greater issue of design's role in society that interested him.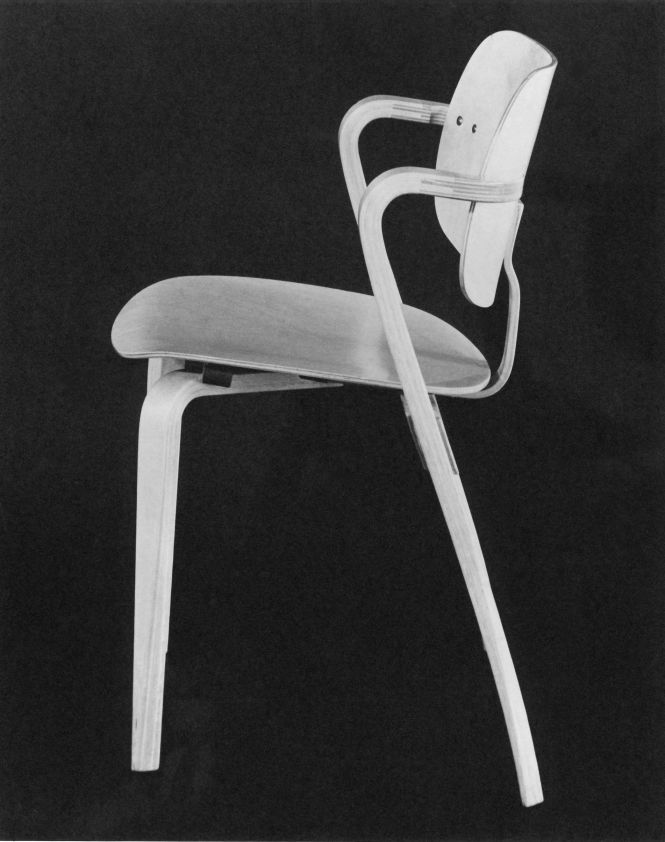 He seems to have been something of a Renaissance man!
Tapiovaara had a wide-ranging appetite: he created wooden sculptures, graphics and film posters – his brother was a leading modernist film director in Finland. As a designer, he produced stereo sets, a plastic boat, sauna stoves, a portable grill, and cutlery. Tapiovaara's contemporary Tapio Wirkkala was perhaps the greatest example of the idea that a designer should be able to master everything, from the smallest items to the biggest building.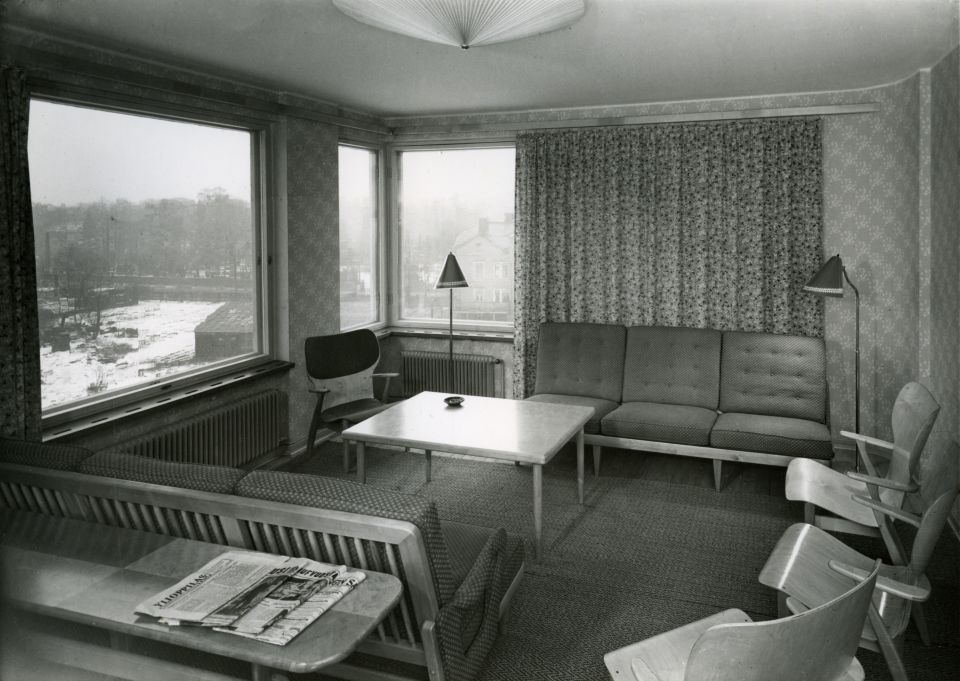 The interior of Domus Academica student housing in Helsinki, designed in 1946 by Ilmari Tapiovaara together with his wife Annikki.
You mentioned that Tapiovaara helped build the welfare state in Finland, but did he ever work on a specific hospital or public space, besides the student housing Domus Academica?
Finnish design in the 1950-60s was very home oriented. There were mostly items for the home being made: ceramics, glass, textiles, clothes, rugs and furniture. For Tapiovaara, it was important that it should be possible to produce his chairs in large quantities and they were always intended for both public and private use. Today, you'll still find Tapiovaara chairs in people's homes, in hotel lobbies and other public spaces. They were designed fifty to sixty years ago, but sitting down has not changed that dramatically!
Photo 1: Emilia Hänninen / Designmuseum, Helsinki. Photo 2: Mikko Ryhänen. Photo 3: Jussi Pohjankallio / Designmuseum, Helsinki. Photo 4: Zara Pfiefer. Photo 5: Kuvakiila. Photo 6: Designmuseum, Helsinki