California and Finland collide in an exclusive collection
Two companies with a shared passion for craftsmanship and beauty come together to create new takes on classic Artek designs. Combining Heath's mastery of ceramics and Artek's expertise with wood, the collaboration results in a stunning limited edition collection that encapsulates the ethos of both brands.
Heath Ceramics started in 1948 as a small-scale pottery, founded by Brian and Edith Heath. Today, Heath has evolved and diversified, designing and producing goods of timeless design and uncompromising integrity in Sausalito and San Francisco. Like Artek, Heath is committed to creating products that remain relevant to exacting standards with an emphasis on handcraftsmanship.
Tea Trolley 900 – Custom Tiled Tops
The collection features the iconic Tea Trolley 900 for which Heath designed six exclusive tile tops. Inspired by the vintage tiles found around the Sausalito factory and experiments at the Heath Clay Studio, every tile is glazed by hand, making each piece unique.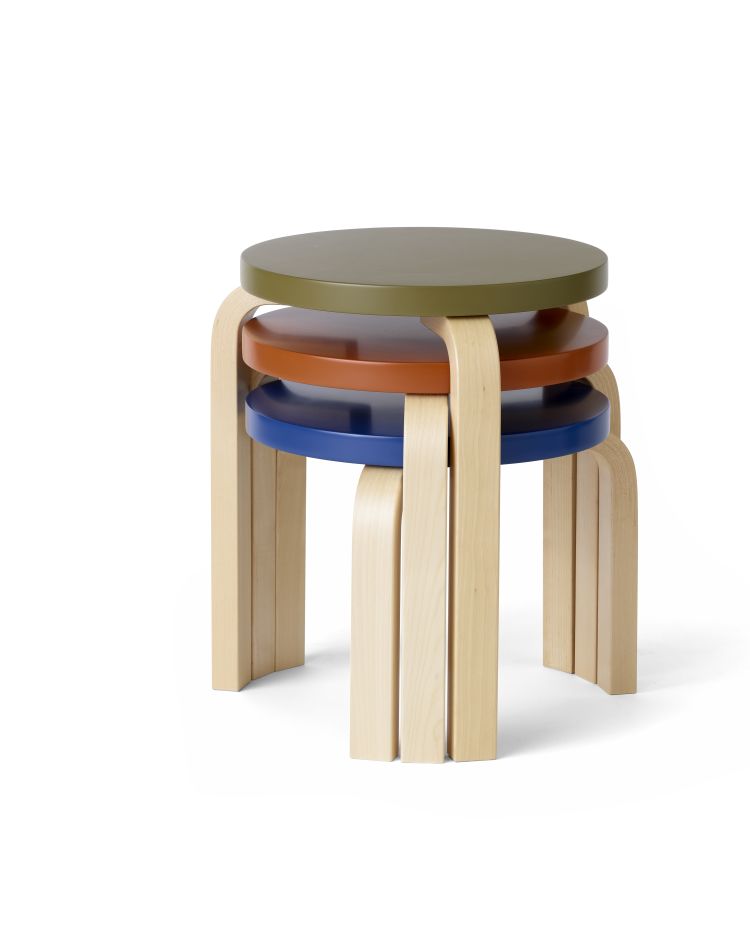 Stool 60 Nesting Set
Alvar Aalto's Stool 60 is re-envisioned as a trio of nesting stools with surface colours inspired by Heath's classic and refreshed 2018 Coupe dinnerware glazes. A further design, a limited edition Stool 60, features a silkscreen printed seat in the pattern "Universe", and comes with a companion serving platter. The design is inspired by Heath's "Universe" glaze, evoking colors and patterns of outer space.
New applications of the "Universe" glaze by Heath
The outcome is Finnish-American furniture, crafted in creative union. Available in a limited edition from October 19 exclusively at Heath Ceramics San Francisco Showroom and Los Angeles Showroom, at the Vitra showroom and shop in New York and through heathceramics.com.