On View April 22-September 25, 2016
Artek and the Aaltos: Creating a Modern World is the first exhibition in the United States to examine Artek, a pioneering Finnish design company founded in 1935, and the first to have a specific focus on the two architect co-founders, Alvar Aalto (1898–1976) and Aino Marsio-Aalto (1894–1949). The exhibition considers the Aaltos' shared practice through the lens of this groundbreaking company, whose under-recognized and multifaceted mission far exceeded its manufacturing of bentwood furniture designed by Alvar Aalto, for which the firm is best known.  It also offers for the first time a specific analysis of Artek's distinct international role as a disseminator of modernism in art, architecture, interiors, furniture, and other modern products.
Approximately 200 works will be featured—many never before on public view—including architectural drawings, drawings and sketches for interiors and furniture, paintings, photography, furniture, glassware, lighting, and textiles.
Artek and the Aaltos is curated by Bard Graduate Center Gallery Director Nina Stritzler-Levine, a recognized scholar of modern architecture and design, and Juhani Pallasmaa, a prolific writer on modern and contemporary art and architecture, as well as a practicing architect and professor. Timo Riekko, archivist at the Alvar Aalto Archive in Jyväskylä, served as the curatorial assistant in Finland, and Kirstin Purtich, a recent graduate of the Bard Graduate Center master's program, was the curatorial assistant in New York.
Artek and the Aaltos: Creating a Modern World is generously supported by Artek. Additional funding is provided by the National Endowment for the Arts, and Graham Foundation for Advanced Studies in the Fine Arts. Special thanks to the Consulate General of Finland in New York.  Additional support for the catalogue is provided by Furthermore: a program of the J. M. Kaplan Fund.
The exhibition is organized by the Bard Graduate Center Gallery in collaboration with the Alvar Aalto Museum in Helsinki.
Bard Graduate Center Gallery
Bard Graduate Center Gallery organizes pioneering exhibitions on decorative arts, design history, and
material culture, with leading scholars, curators, and institutions worldwide. We provide opportunities for faculty and students to gain experience in exhibition making. Our projects and publications break down traditional barriers between academic and curatorial forms of inquiry.
We offer our visitors a thought-provoking experience in an intimate townhouse setting on Manhattan's Upper West Side. Plan your visit at bgc.bard.edu.
Exhibition Tours
Group exhibition tours are offered Tuesday through Friday between 11 a.m. and 4 p.m. and Thursday until 7 p.m. Reservations are required for all groups. To schedule a tour, please call 212.501.3013 or e-mail tours@bgc.bard.edu.
Bard Graduate Center Gallery is located in New York City at 18 West 86th Street, between Central Park West and Columbus Avenue. Gallery hours are Tuesday and Friday through Sunday 11 a.m. to 5 p.m.; Wednesday and Thursday 11 a.m. to 8 p.m. Suggested admission is $7 general, $5 seniors and students.
For information about Bard Graduate Center and upcoming exhibitions, please visit bgc.bard.edu/gallery.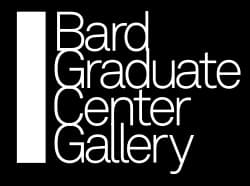 Images left to right: 
Alvar Aalto. Armchair (model 41) for Tuberculosis Sanatorium, Paimio, Finland. Manufactured by Oy Huonekalu-ja Rakennustyötehdas Ab,  1931-32.  Bent plywood, bent laminated birch, and solid birch. The Museum of Modern Art, Gift of Edgar Kaufmann, Jr., 710.1943.1. Digital Image © The Museum of Modern Art/Licensed by SCALA / Art Resource, NY.
Herbert Matter. Aino Marsio-Aalto and Alvar Aalto in the Artek-Pascoe showroom, New York, 1940. Photograph. Aalto Family Collection.