Artek has once again teamed up with London's Institute of Contemporary Arts, ICA, to produce an artists' edition by Swiss artists Fischli/Weiss. Featuring Artek's Stool 60 designed by Alvar Aalto in 1933, Peter Fischli & David Weiss's 21 Questions (2021) is the second in an ongoing series between the ICA and Artek.
21 Questions pairs the timeless stool with a bespoke t-shirt whose labels feature 21 selected excerpts from David and Peter's Questions, which was awarded the Golden Lion at the 50th Venice Biennale in 2003.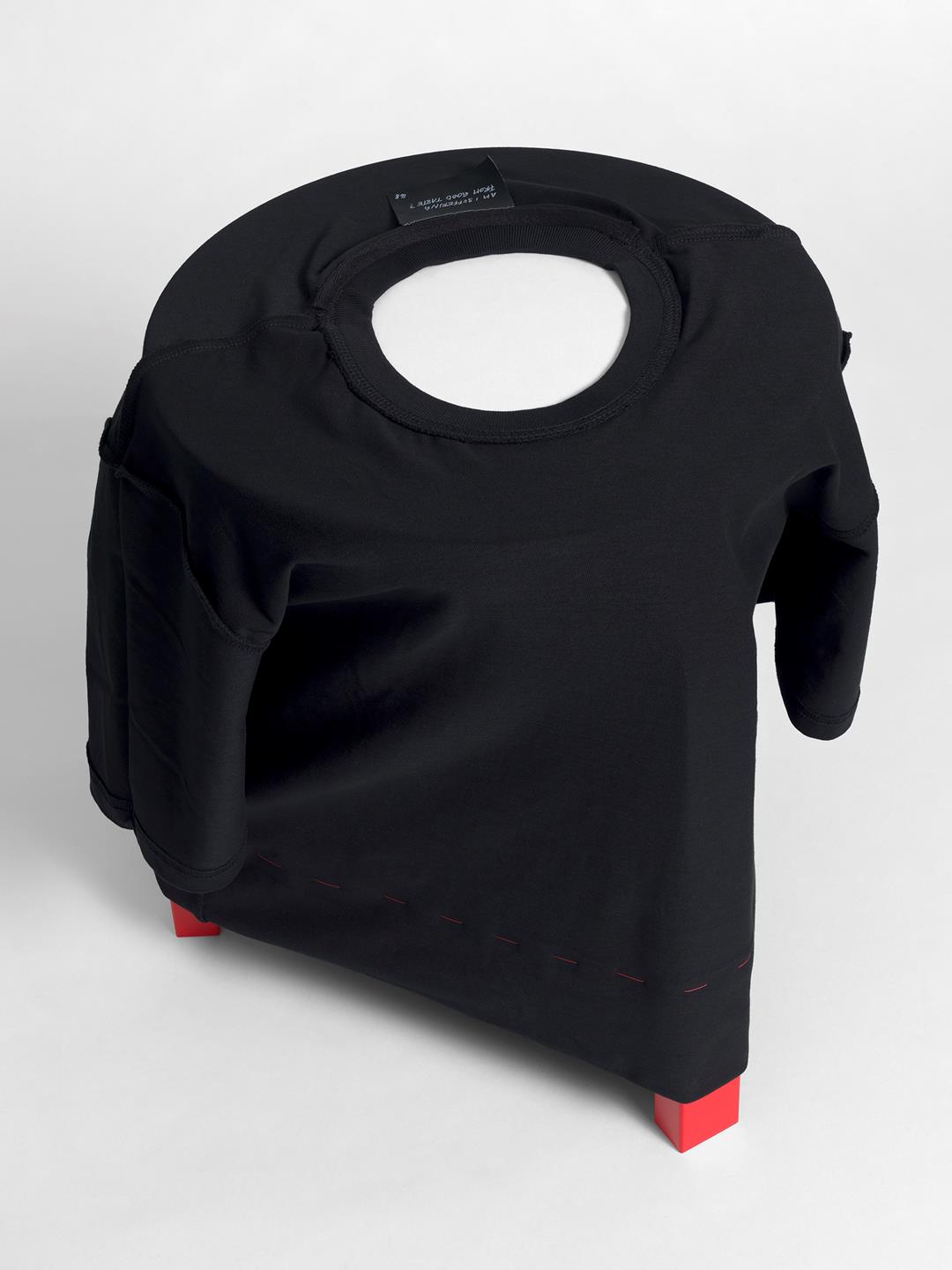 21 Questions maps a universe of existential concerns, from seemingly playful enquiries – 'Should I buy a big hammer?', 'What's in a dog that enjoys lying in the sun?' – to more psychological and philosophical mysteries – 'Can I re-establish my innocence?', 'Is it dangerous to dream of another life all the time?'.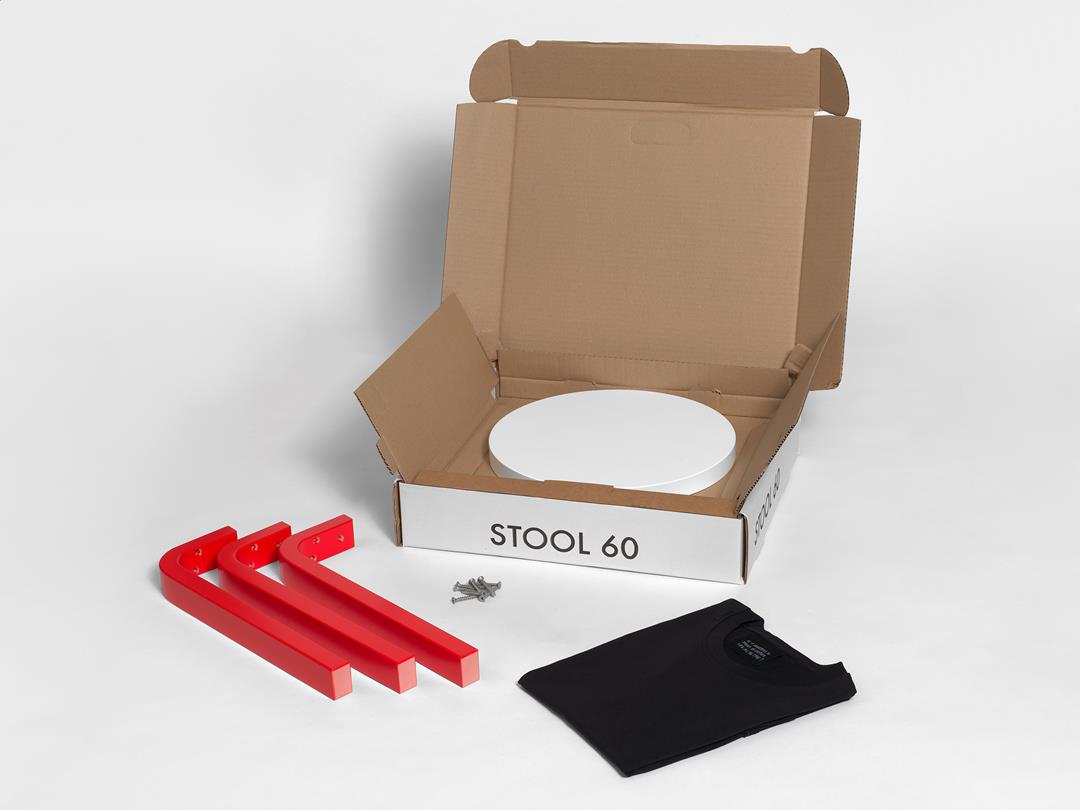 A multifarious and playful object, 21 Questions is at once a fashion item, a piece of modernist functional design and – when combined – a sculpture. The edition of Stool 60 is available to purchase directly from the ICA.
Image credit: Fischli/Weiss, 21 Questions, Stool 60, 2021, Design Alvar Aalto, ICA × Artek
Image: Todd White