THE WORLD'S MOST SUSTAINABLE OPERA HOUSE
We congratulate the Gothenburg Opera House on becoming the world's most sustainable opera house. The Sustainability Award comes from the International Opera Awards, the opera world's "Oscars", held this year at Teatro Real in Madrid. The environmentally certified Gothenburg Opera House won for its comprehensive sustainability programme.
"The commitment to sustainability issues runs through our entire organisation, so there are many of us who are delighted and proud today. Sustainable work practices are crucial in meeting the challenges facing our planet," says the Opera's CEO/Managing Director, Christina Björklund, who was on hand to receive the award in Madrid, together with Artistic Director, Henning Ruhe.
The Gothenburg Opera House is both a forerunner and a veteran in terms of sustainability. For decades, the Opera has worked to diminish its environmental footprint. "The Gothenburg Opera House works with sustainability from a social, environmental and economic perspective. Work practices are based on utilising all resources in a wise and responsible way."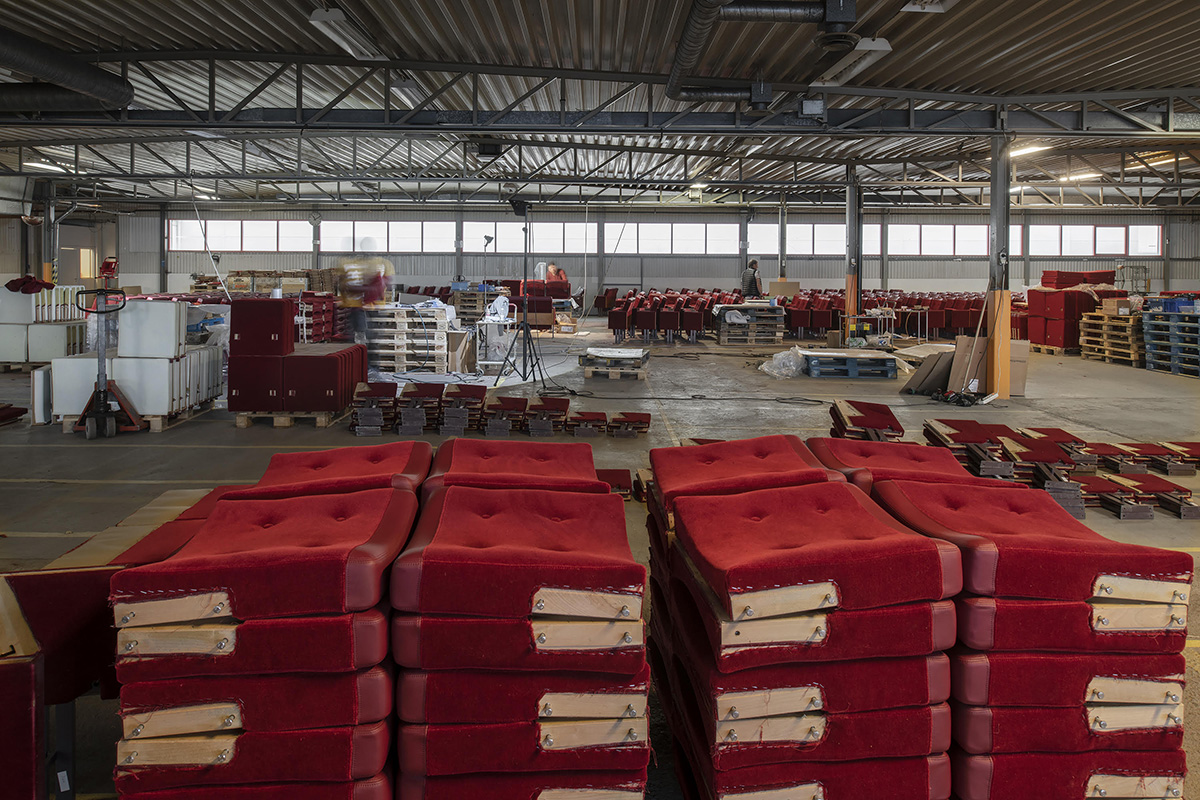 There are solar cells on the roof and the restaurant serves food certified by the Nordic Swan Ecolabel. Set designs and costumes are reusable. Vehicles use biofuel and fossil-free travel is supported. Ideas come from the Opera's environmental programme and are put into practice through innovative processes. Prior to staging Wagner's Der Ring des Nibelungen, 2018-21, staff were encouraged to find new ways to make the production sustainable. There were lots of ideas: sets from wood waste, environmentally friendly makeup, plant-dye textiles, costumes made from second-hand garments, and fire effects with LED lights and steam. The ambitious production attracted a lot of attention and the Opera has shared its know-how internationally.
At Gärsnäs, we have fond memories of our collaboration in 2021, when 1,350 Gärsnäs red auditorium chairs were renovated like new by us, after 27 years of service. It was a large-scale sustainability operation, which we hope will inspire other institutions and companies, also in the culture sector, to make smart, cost-effective, environmentally wise decisions.
More news from Gärsnäs:

Designer Anna von Schewen will be exhibiting at House of Gärsnäs during Stockholm Creative Edition, …