STINARAND has generated delight and wonder in the fashion world with her materially intensive and surrealist garments, which combine reuse, innovation and strong concepts. Stina Randestad's vivid creations have been shown at international exhibitions and seen in videos by Beyoncé and worn by artists such as Tierra Whack and Kelsey Lu.
Now Stina is collaborating with Gärsnäs, the Swedish furniture company with its own factory in Österlen since 1893. Exciting! In short order, she will be designing our booth at the Furniture Fair, and working with the rooms, furniture and products at the House of Gärsnäs.
"I feel welcome at Gärsnäs; everyone knows they stand for amazing craftsmanship and quality. They don't take shortcuts, but create everything for real to the highest possible degree," says Stina, who visited our factory and plunged into our stocks of veneers, rummaged through crates of waste wood and leather offcuts, and pondered over new colour schemes.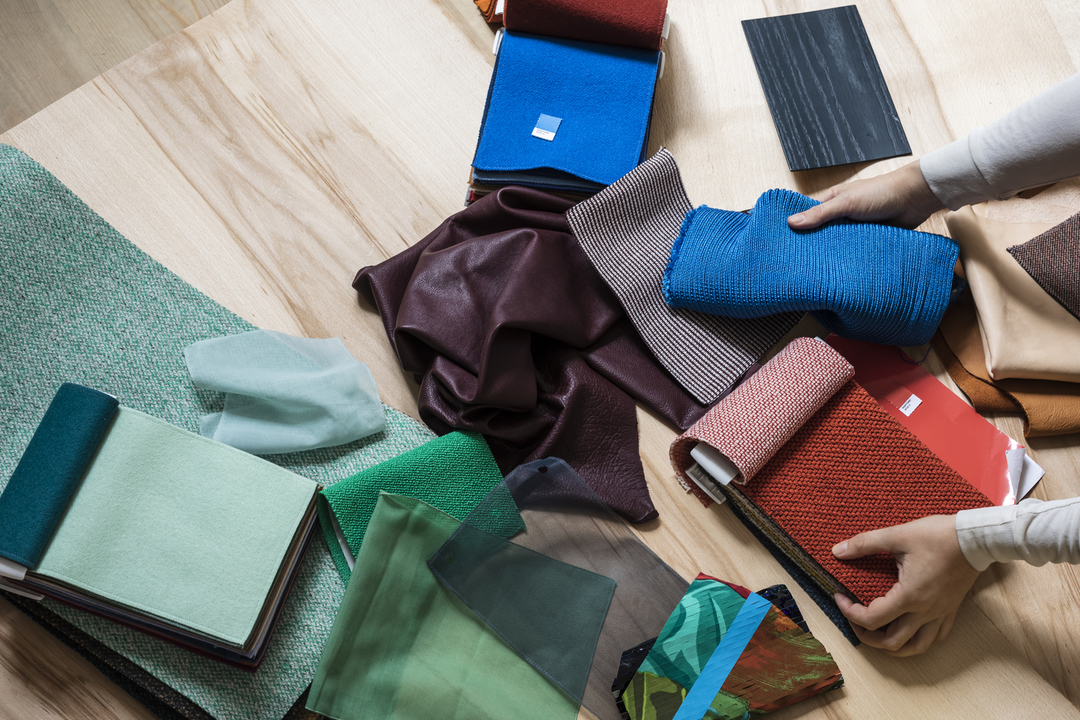 "I like factories and places where things get made. It's exciting with the machinery and everything we can do with them, a pleasure to sort through the materials and imagine the possibilities. All the know-how is simply amazing; the people and their expertise in specific matters. When it comes to fabrics and upholstery, I feel right at home."
It's great having Stina with us, going full speed ahead. Stay tuned for more.
Photos: Mike Karlsson Lundgren