@ Stockholms Auktionsverk. Open to the public 20–28 August. Online auction 29 August.
Eight decades? Is that possible? Yes, Åke Axelsson, one of Sweden's most popular and renowned furniture designers and interior architects, has been designing since the late 1950s – and is still active today. Count the decades and you get eight in total: all filled with interiors, furniture designs and manufacturing at Gärsnäs.

For one week at Auktionsverket, a curated selection of his work will be on display: furniture, as well as pictures covering some of the many interiors Åke has created over the years. The interiors and furniture go together having evolved through an interplay between function and the space itself, most often for public use, places where people gather together: libraries, schools, restaurants, museums, churches, cafés. This is Åke's focus: sustainable environments for us all. The display is also a narrative on Swedish interior design and its important role in society.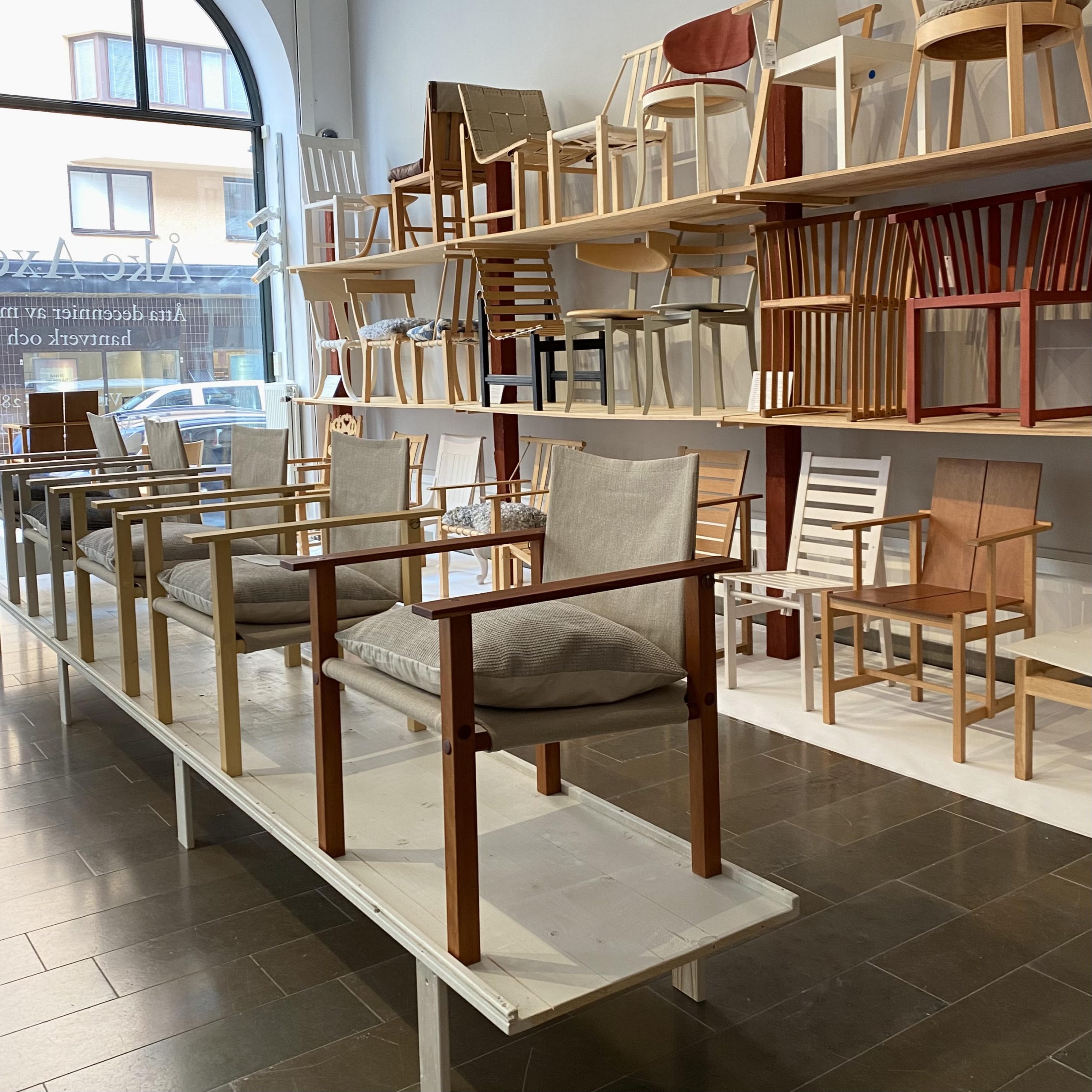 At his workshop on Engarn near Vaxholm, the daily production of prototypes takes place, as well as collections of his designer furniture. Åke's collaboration with Gärsnäs began back in 1963, with the S 217 chair, which is still in production today.
This exhibition contains Åke's own furniture, which for more than a year has been shown at an acclaimed exhibition in Copenhagen, as well as furniture for sale: series chairs, odds and ends, drafts and prototypes. A great opportunity to purchase something unique. A solid speaker's chair? A modernist experiment? Unique easy chairs made for Svenskt Tenn? The famous Riksdagsstolen from the Swedish Parliament? A classic such as the Vaxholmaren? Particularly exciting are the newly made workshop pieces: gilded benches, made this very summer, Ararat benches and Nomad stools with cushions of Swedish wool woven in collaboration with the Friends of Handicraft. Such prodigious craftsmanship.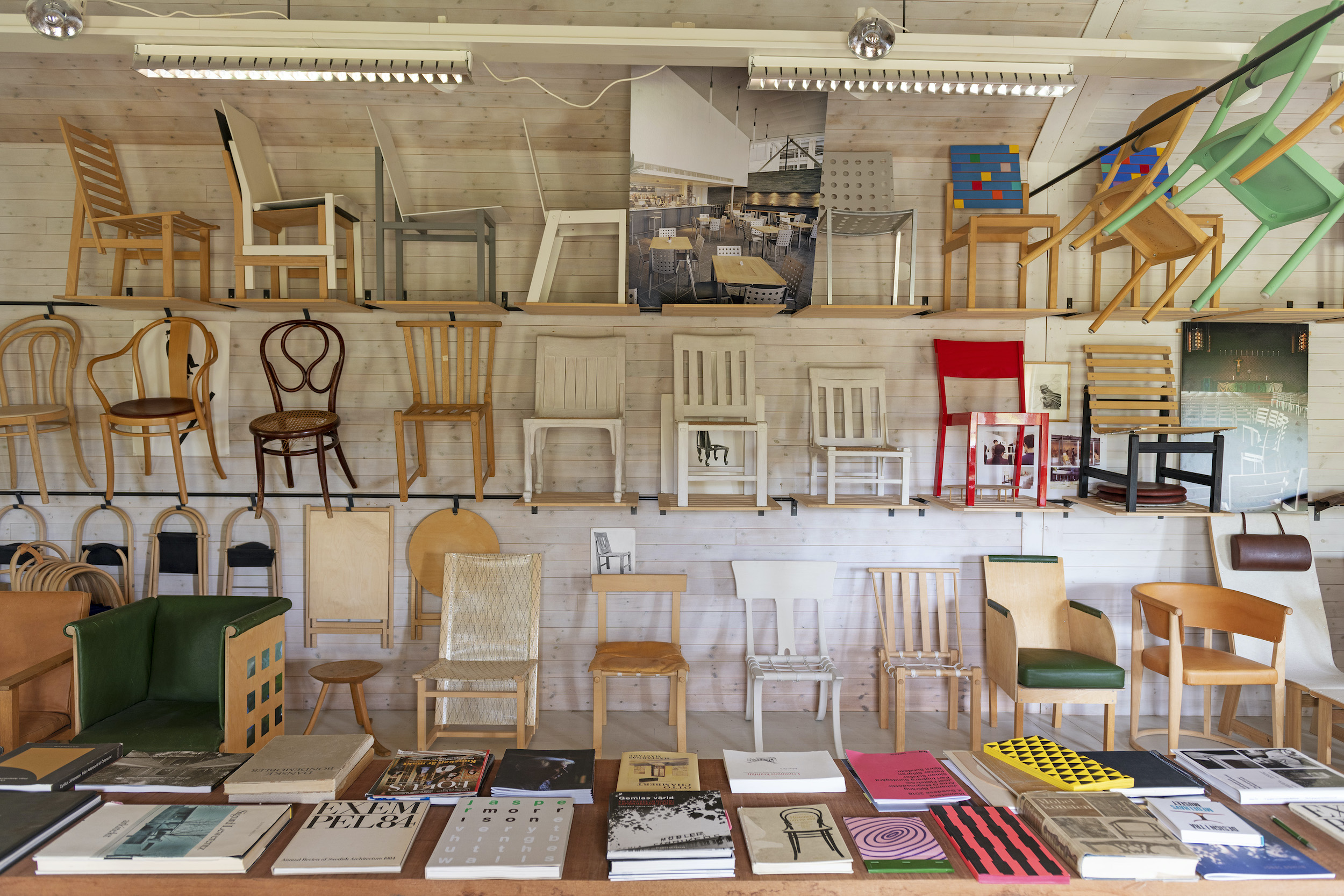 The exhibition also includes miniature paintings by artist Katarina Axelsson, Åke's daughter.
Open to the public 20–28 August. Online auction 29 August.

Stockholms Auktionsverk, Nybrogatan 32, Stockholm
Monday–Friday 11.00–18.00, Saturday–Sunday 11.00–17.00