Viva consists of a moulded back, seat and armrests, including cushions, which hang elegantly from a solid wooden frame of oak or beech. Viva uses its space extremely efficiently. With the same dimensions as an armchair, but the comfort of an easy chair, it is as suitable around a dining table as being a reading or lounge chair. Viva is constructed to facilitate disassembly. Components are simple to separate and reupholstering is easy to further increase the chair's long lifespan. The moulded body consists of recycled textile felt. The long-lasting padding gives Viva durability over time. Naturally, consideration has been given to transportation; the chair ships in two easy-to-assemble sections. Viva comes in a range of surface treatments and coverings: from natural leather and suede to mixed fabrics. Design: David Regestam, interior architect at Wingårdhs.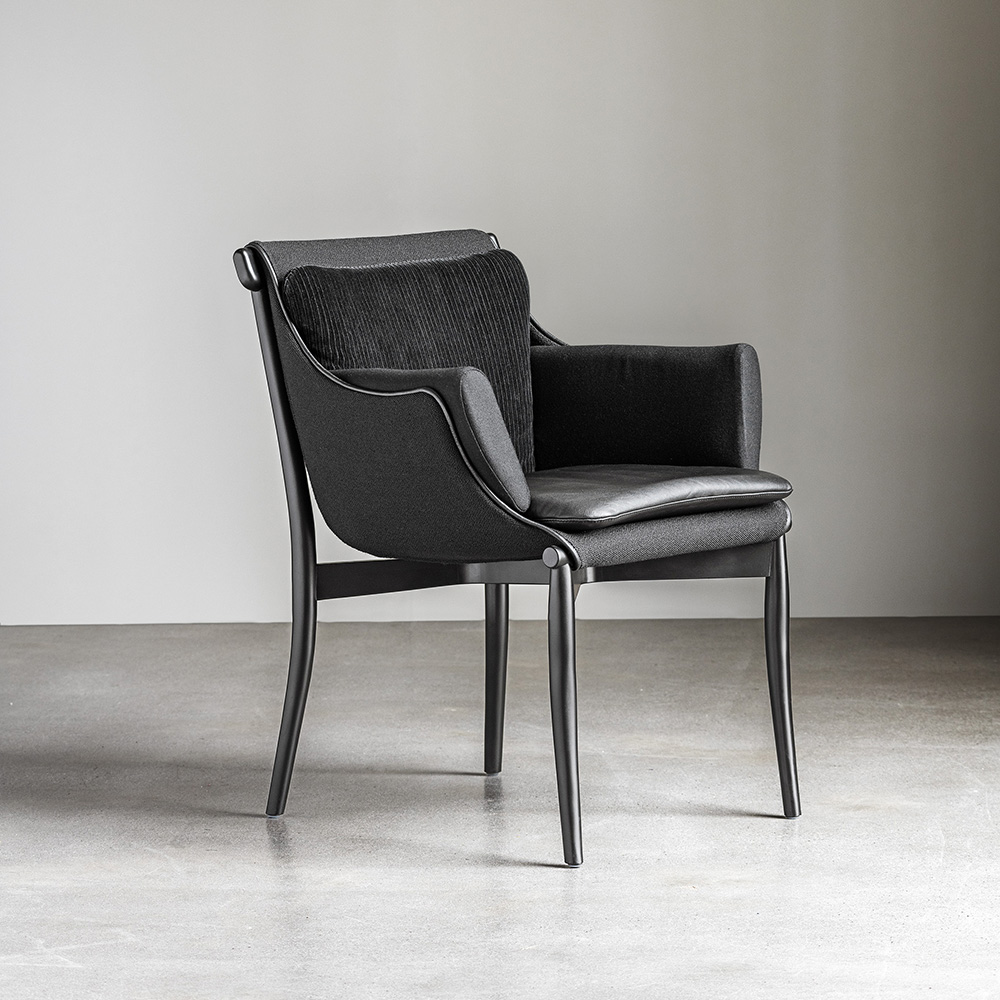 "You can get inspired and make your own version of the chair
or select one of the versions already available. Viva suits most
environments and price ranges"
David Regestam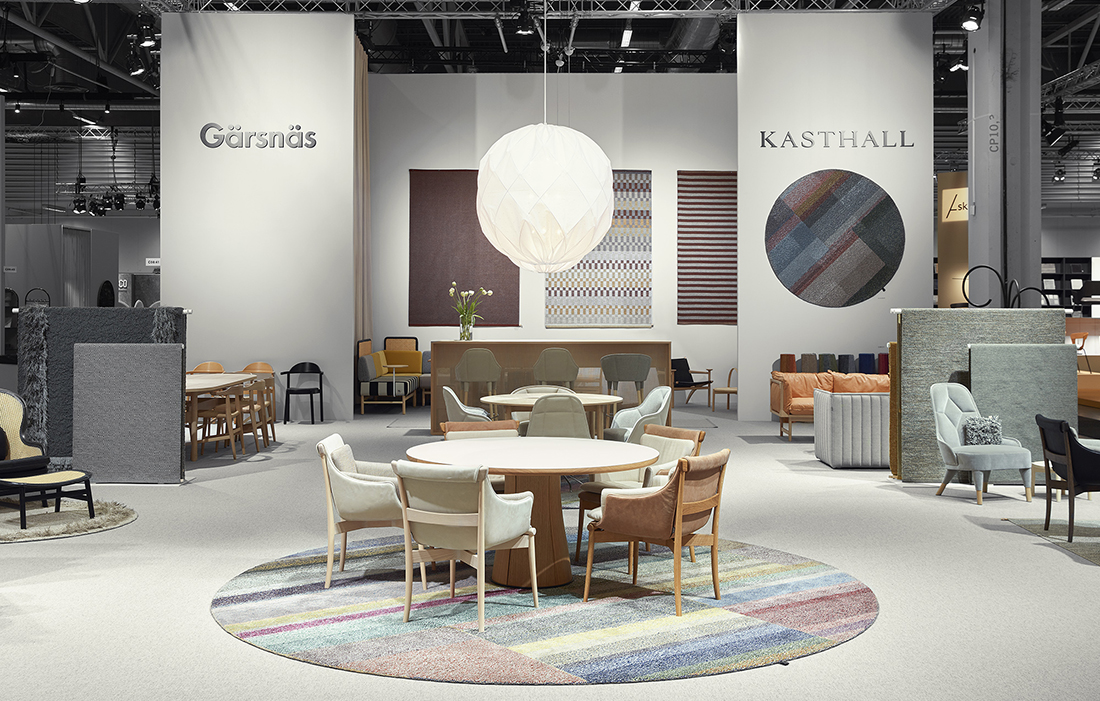 Gärsnäs at the Stockholm Furniture Fair 2020
Welcome to our stand C 08:41
This year, Gärsnäs shares a stand with Kasthall. Furniture and rugs go together; furthermore, we like each other and have a mutual appreciation for style, quality and sustainability.