Four hands and a few machines are all that is needed at the workshop on Engarn. Åke Axelsson, one of Sweden's best-known interior architects and designers, is now selling his ecologically friendly furniture direct from his own workshop via his online shop. The furniture is made by Åke himself together with furniture-maker and employee Daniel Eriksson. Master upholsterer Helena Engström works from her studio in Stockholm.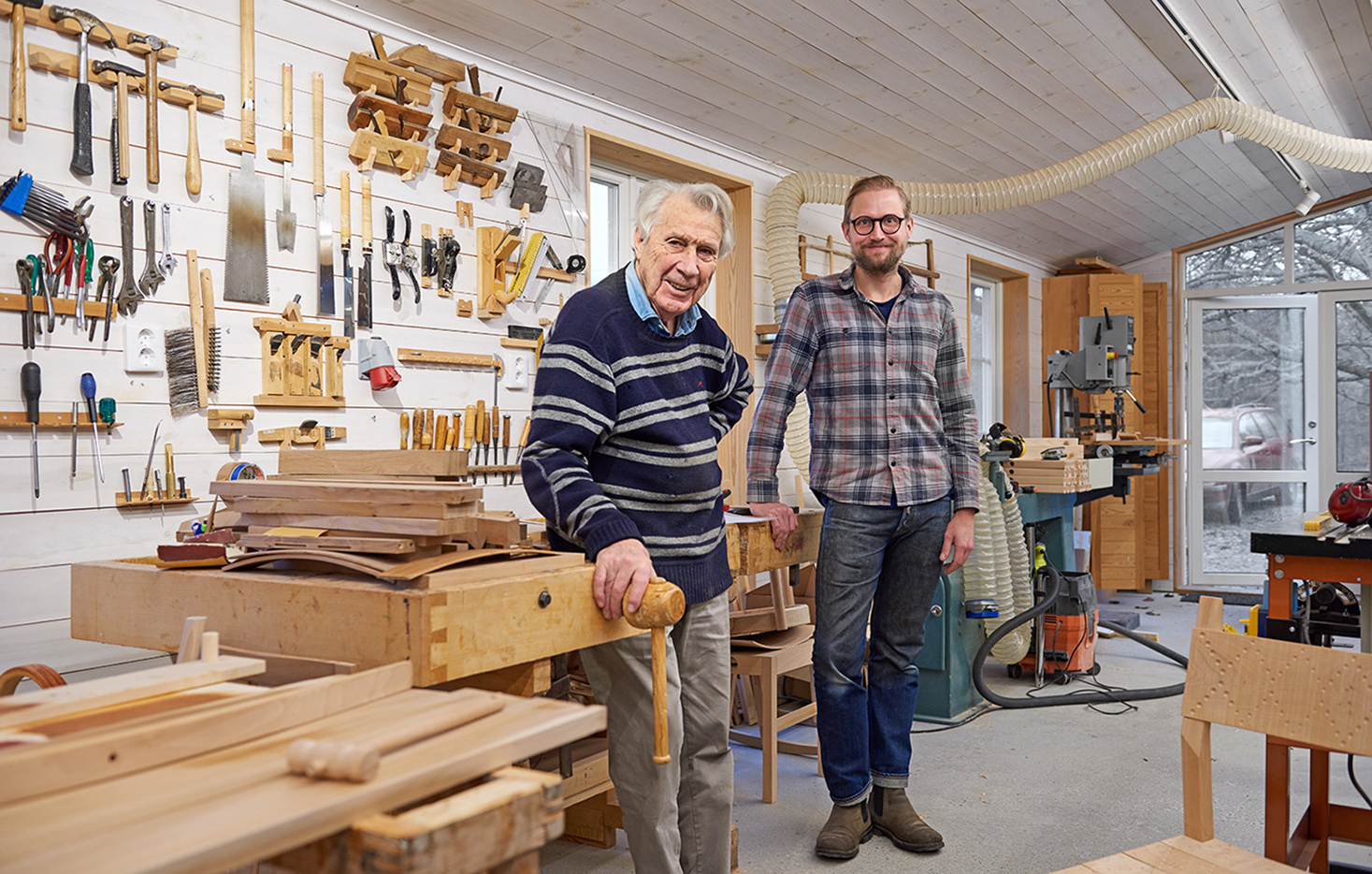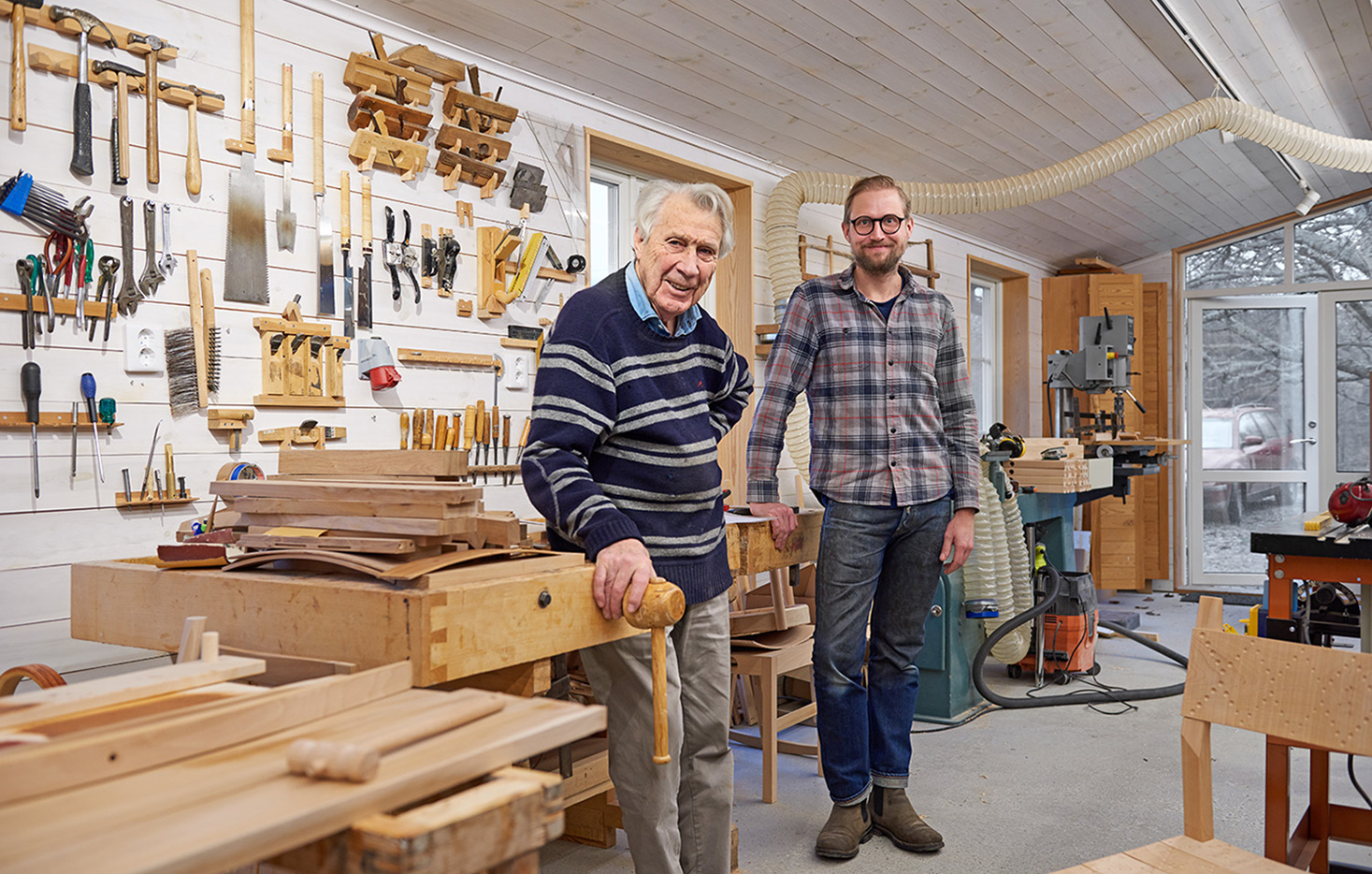 Åke Axelsson & Daniel Eriksson
The furniture is made from renewable materials and incorporates a long-term perspective. "The concept is greater than just making sales. It is about devotion and sustainable development. This is a small-scale industrial workshop for furniture, which acts as a complement to factory-produced furniture," says Åke. It couldn't be more relevant, given the market's increasing emphasis on local production and environmental considerations.
Åke Axelsson's career spans more than 60 years, from the 1950s to the present day. He has designed and made countless interiors for libraries, restaurants, schools, churches and museums. It was in conjunction with designing interiors that many of his famous chairs were created. They have come to market and are manufactured by the renowned Gärsnäs, of which Åke is part-owner along with his daughter Anna Klockby and her husband Dag Klockby who is CEO.