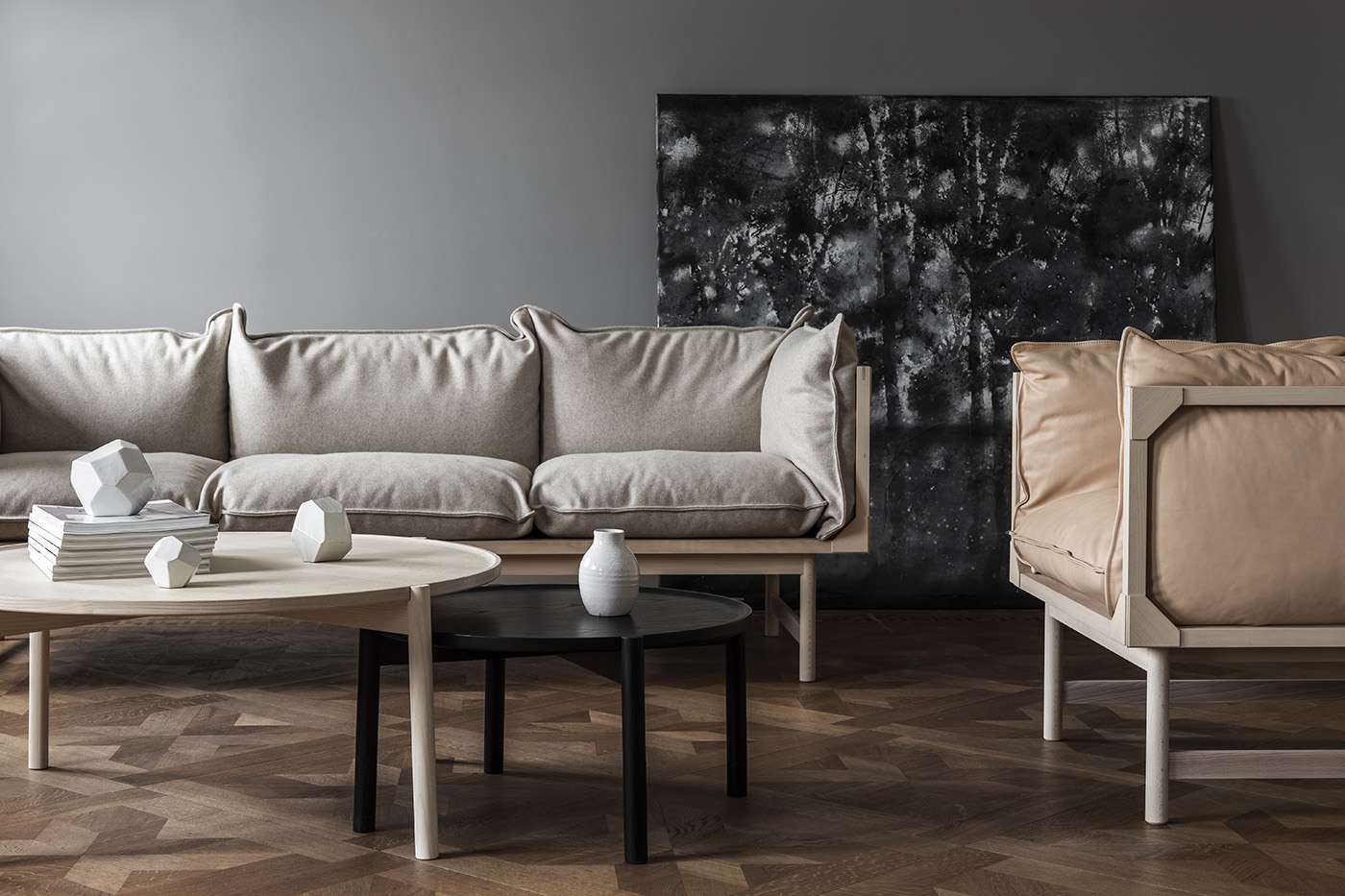 Bleck by TAF Studio. Elna table by Thomas Sandell, available in three sizes.
A feeling of luxury and gala premieres. Dress easy chair by Anna von Schewen. Embla table designed by Elsa Ericson Ekdahl and Anne Skoug Obel.
Let Gärsnäs welcome you home. At Skeppsbron 30 in Stockholm, we have created a home setting we like very much. In the 17th-century Brandenburgska Huset, we have furnished to the fullest an entire floor: living room, dining room, kitchen, home office, library and other cosy corners. At a time when many more people are working from home, the home environment is undergoing an interesting evolution. How will our homes change? What will happen with traditional spatialities and apartment designs? What will be attractive in a few years? The field between cosy corner and office, between kitchen and workstation, offers exciting challenges.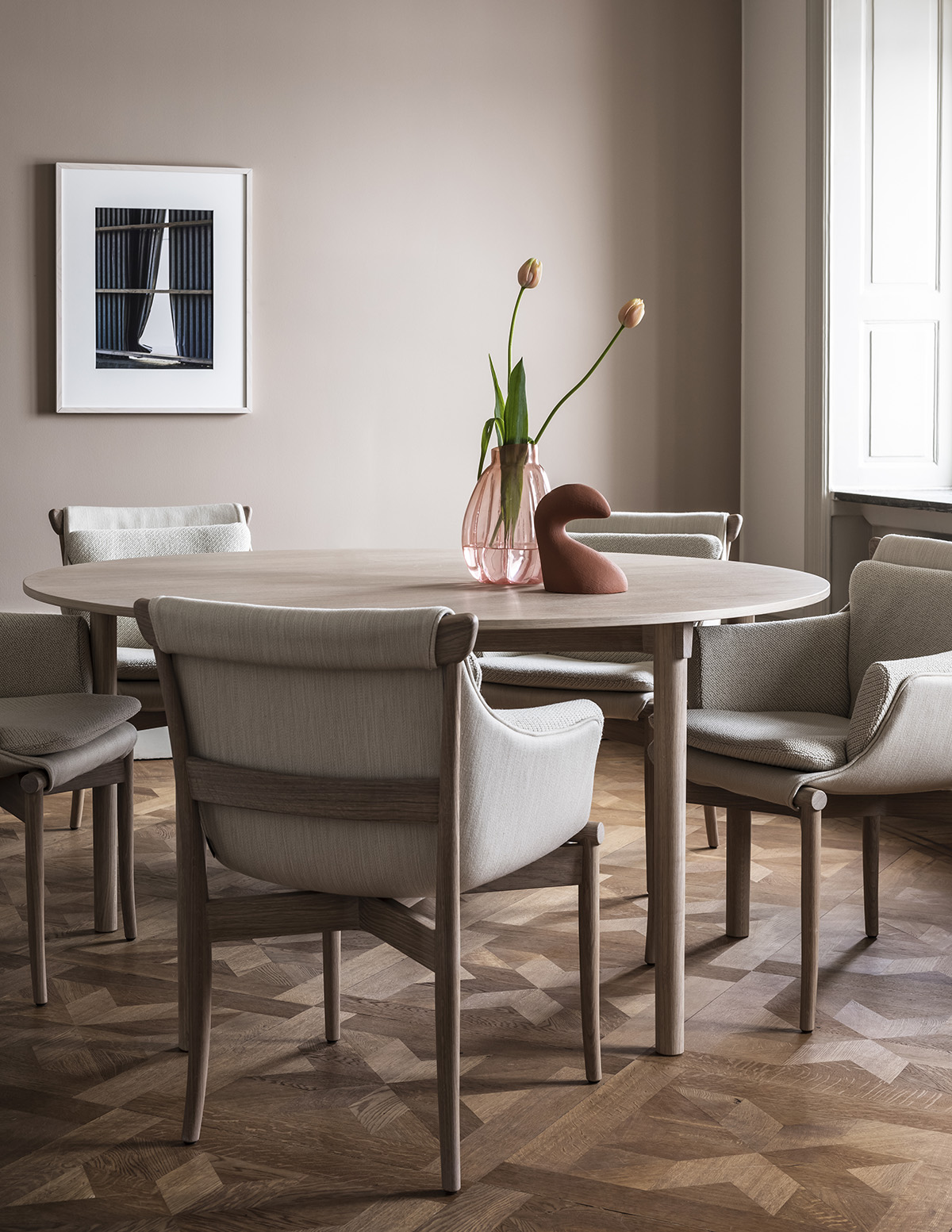 Comfort is a virtue. Viva easy chair around a Tak dining table, diameter 150 cm. Design by David Regestam.
We have been making furniture since 1893. Our factory is in the village of Gärsnäs in Österlen, Skåne. We are certainly best known for furniture in public spaces, but have always longed to reach a wider audience and see our furniture in the home. Our history actually began with luxurious period furniture for private homes. This was fabulous carpentry in Neo-Baroque, Renaissance and Rococo styles with ornamentation by employed sculptors. Such exquisite craftsmanship remains in our DNA: knowledge and carpenter hands, working together with advanced CNC machines for decades.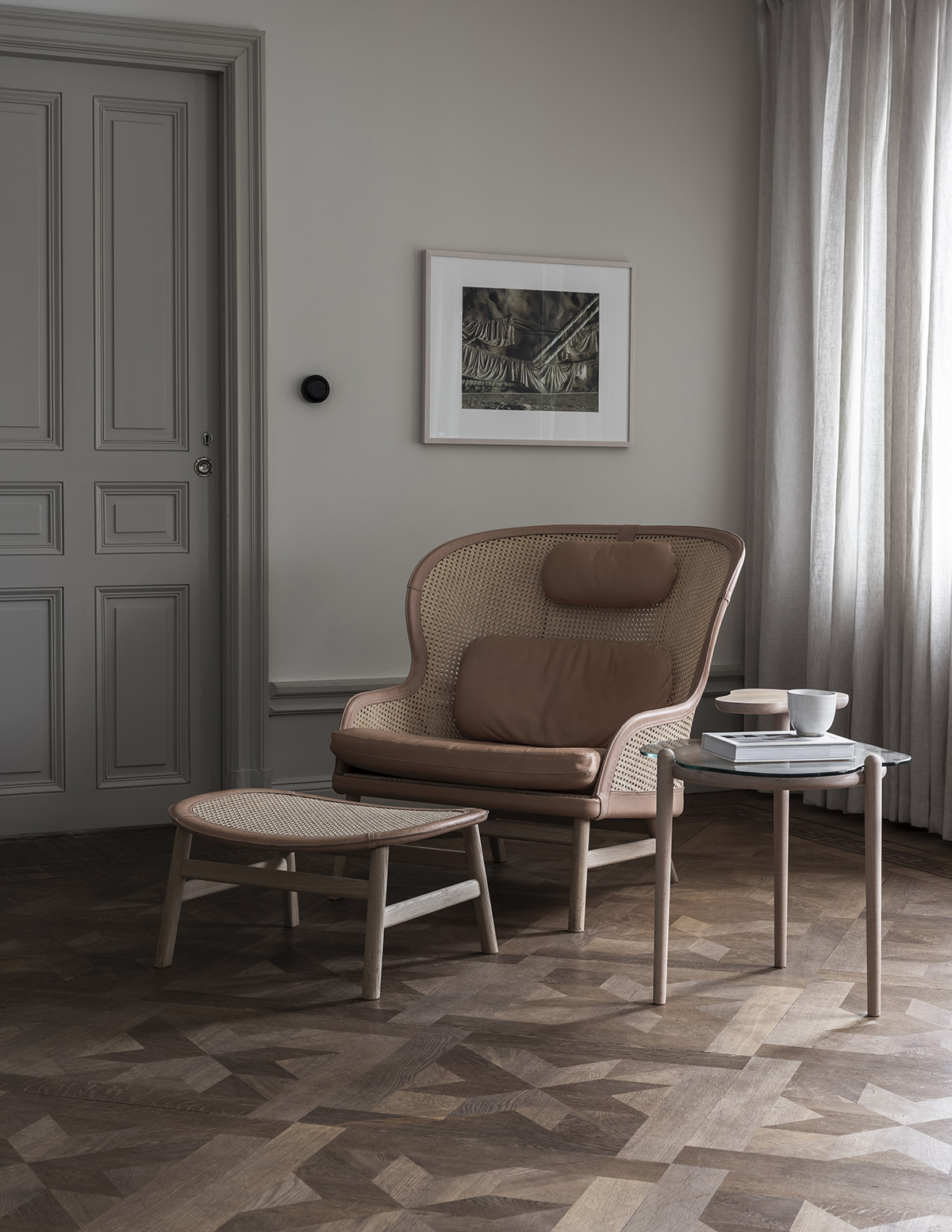 In the luxury corner, Dandy sporting a foot stool. Design by Pierre Sindre. Occasional table, always necessary. Embla designed by Elsa Ericson Ekdahl and Anne Skoug Obel.
Along with our designers, we wish to convey our vision and concepts about quality, homeliness, design and sustainability. The contemporary and the historical are both present in furniture such as Viva, Hedda, Tak, Emma, Madonna, Light & Easy, Wood, Bleck, Kvilt, Dandy and many more. Some are already classics in the public realm, now they are entering private rooms. We believe they will inspire, evoke emotion and provide pleasure. Above all, there is that unique Gärsnäs feeling, where lightness and elegant woodwork come from a genuine foundation of environmental focus, select materials and sustainability at every stage. In accordance with our vision, by 2030 we will be completely environment/climate neutral and circular. Our work continues.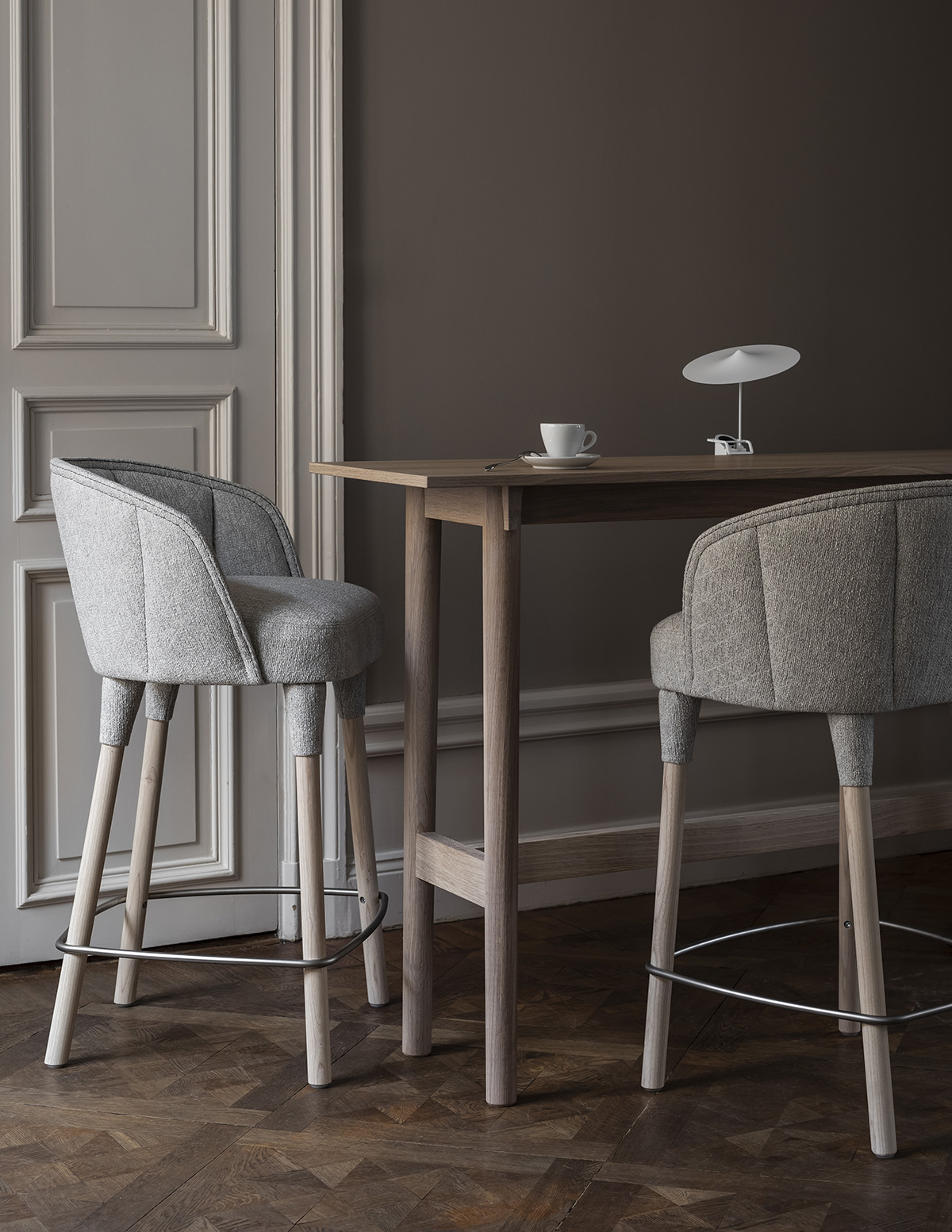 The Emily easy chair by Färg & Blanche got longer legs, a foot ring too, and became a bar stool. Cheers to sitting at a bar for hours. Tak bar table by David Regestam.
It will be possible to visit the exhibition only by registering on this link.
Unfortunately, due to current circumstances, we cannot allow drop-in visits.