Dino
Dino is just as spontaneous as its tailoring is sharp. Designed by Pierre Sindre, those familiar with his work look for echoes of the most stylish design from the 60s. Dino is obviously functional in every way, but above all, it has that certain special feeling. The name comes from the classic little Dino sports car launched by Ferrari in 1968. It embodies everything that the chair represents: finesse, precision, materials, pop culture and fashion. "I usually end up in that world. The Dino chair is spontaneous and has a lot of fashion in it," says Pierre and refers to the TV series The Persuaders! where Tony Curtis plays Danny Wilde dashing around in a Dino 246 GT from 1969.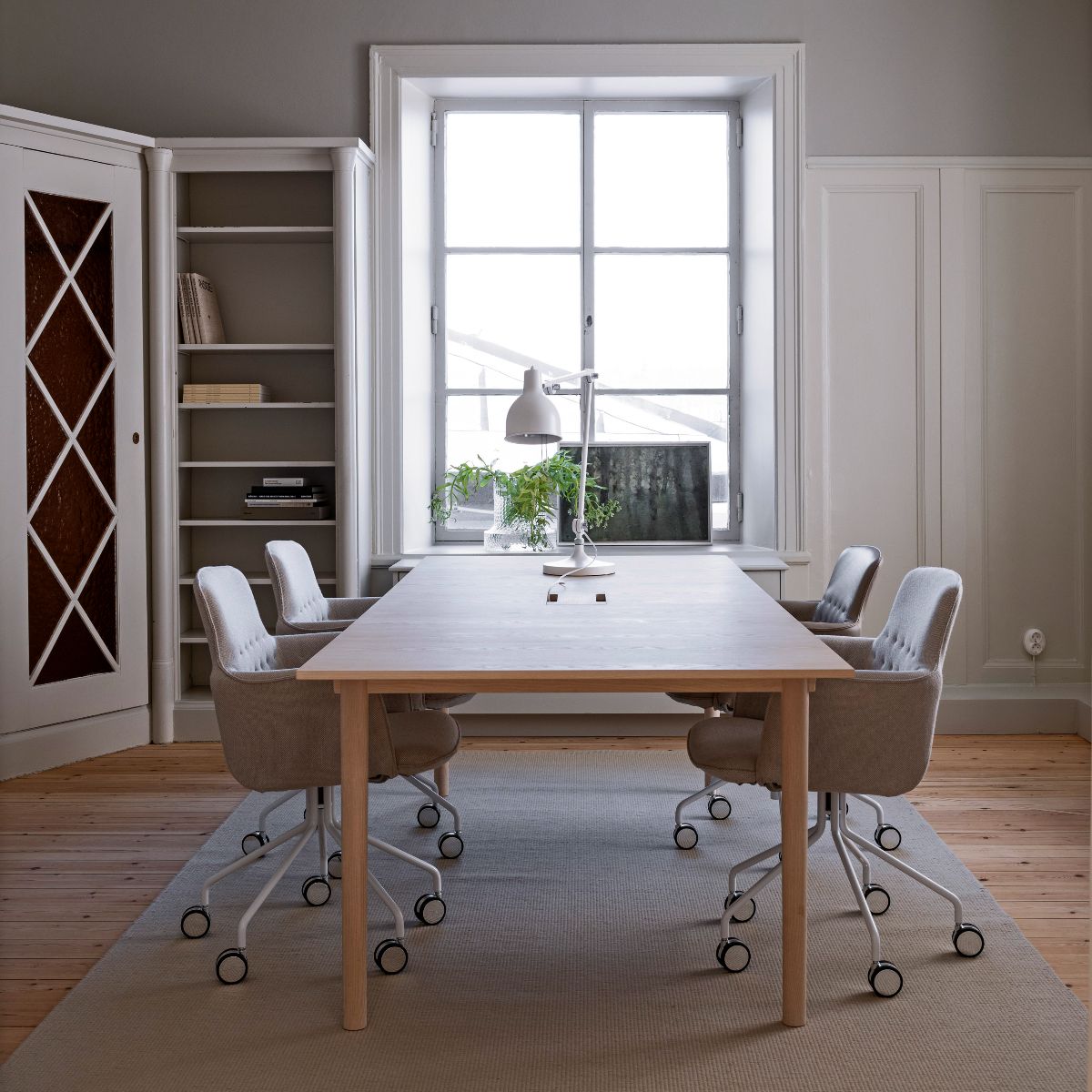 Besides Dino's stylistic overtones, it fills a gap in the office environment. "There's a need for a meeting-room chair that's not too big, looks inviting and offers snug comfort," says Pierre, who has also designed the elegant Dandy easy chair, the dapper Button chair and the Day chair series.
"We have taken our know-how regarding construction and comfort from the Day series and applied it to the Dino project."
Its spontaneous expression, as if the fabric was casually draped over the construction, is also extremely practical. Dino is easy to reuse. The upholstery is simple and fully removable. No glue is used and the fabric is held in place by Velcro underneath. Templates are available for leather or fabric. Instead of sending the chairs to Gärsnäs for reupholstery, Dino can get a fresh, new look at home or the office. Now there is every opportunity for more casual, stylish and sustainable seating.