Front, Sofia Lagerkvist & Anna Lindgren. Photo: Christopher Hunt.
The recipient of the 2023 Bruno Mathsson Prize is
the Swedish design studio Front. The Bruno Mathsson
Prize has been awarded annually since 1984 and
is the largest design prize in the Nordic region, with
a prize sum of 200,000 SEK. The award ceremony
takes place at the art and design museum Vandalorum,
located in the hometown of the designer and architect
Bruno Mathsson, Värnamo.
Front was founded in 2004 and consists of Sofia
Lagerkvist and Anna Lindgren, both educated
at Konstfack and based in Stockholm. Front is
represented, among other places, at MoMA in New
York, V&A in London, Centre Pompidou in Paris, M+
in Hong Kong, Nationalmuseum in Stockholm, Vitra
Design Museum in Weil am Rhein, and Röhsska
Museet in Gothenburg.
Sofia Lagerkvist och Anna Lindgren har med studion Front etablerat en forskningsbaserad verktygslåda för innovativa design- och utvecklingsprojekt. De har med stor framgång skapat en internationell profil genom att generöst omfamna allt från naturens kreativitet till slumpens kraft som källa till sin design. De konstnärliga uttrycken växer ur digitalt och tekniskt komplicerade processer som underfundigt kombineras med hantverk.
Prisutdelningen sker den 3 juni 2023 på konst- och designmuseet Vandalorum i Värnamo i samband med vernissagen av en omfattande utställning med Front i Formladan
STIFTELSEN KARIN OCH BRUNO MATHSSONS FOND
16 februari 1983 bildades Mathsson-fonden genom donation från Karin och Bruno Mathsson. Fondens ändamål är att främja forskning, utveckling, undervisning och utbildning inom områdena föremål samt inre och yttre miljö. Varje år utdelar fonden Bruno Mathsson-priset på för närvarande 250.000 kronor.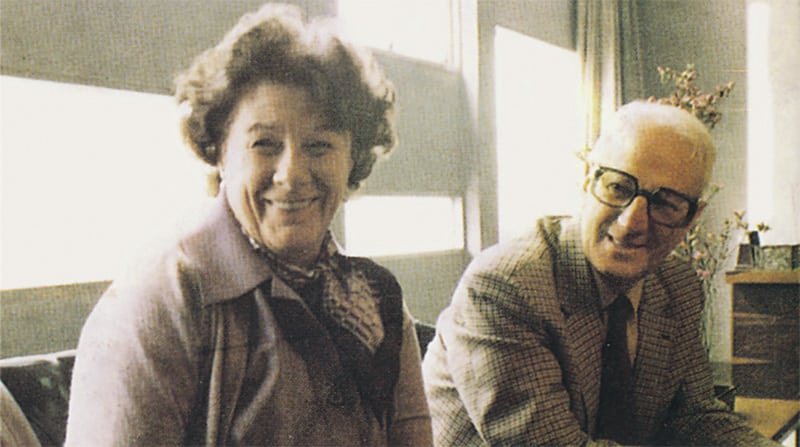 Den ursprungliga styrelsen:
Karin och Bruno Mathsson
Arkitekt Erik Berglund, Möbelinstitutet, Stockholm
Direktör Alf Böe, Munchmuseet, Oslo
Professor Erik Herløw, Köpenhamn
Fil. dr. Ulf Hård af Segerstad, Svenska Dagbladet, Stockholm
Direktör Tapio Periäinen, Konstflitföreningen, Helsingfors
Advokat Håkan Sjöman, Värnamo
Överintendent Dag Widman, Nationalmuseum, Stockholm
Direktör Per Berg, Stockholm, adjungerad som sekreterare
Dagens styrelse:
Formgivare och scenograf Gunilla Allard, Grödinge
Designskribent Hedvig Hedqvist, Stockholm
f.d. Kulturchef Monica Lembke, Värnamo, fondens sekreterare
Museichef vid Vandalorum Elna Svenle
Direktör Dan Thelander, Värnamo
Stiftelsen Karin och Bruno Mathssons Fond,
Box 703, SE-331 27 VÄRNAMO
Spara
Spara
---
More from Bruno Mathsson:

Front, Sofia Lagerkvist & Anna Lindgren. Photo: Christopher Hunt. The recipient of the 2023 Bruno …