Bruno Mathsson-prize 2012 to Mika Tolvanen: Mika Tolvanen combines exemplary
function, well-balanced shapes and visual charisma. With his sensitivity for materials
and precise proportions he transforms archetypical shapes into timeless classics.
Coveted sustainable beauty!


" Effortless", says Mika Tolvanen as he summarises his own ambition to create products with both a functional and visual sustainability. Apart from this, he is somewhat modest in describing his own design philosophy in words. It's hard to determine whether he is shy or severe but all his design exudes a liberating impression of being the obvious solution. Nothing to add – or remove.
Untroubled, even amicable and congenial, is his will to express function in a conscientious aesthetic. The creation of unobtrusive everyday elegance and a feeling that "the key to all secrets lies within the grass in the raspberry field."
Most recently with the three laundry baskets for Danish Muuto. Black for black items, green for coloured and discreet light grey for white items. Three good-lookers that understandably are called Hideaway. Even Blå Station's useful little table Mika has a similar charm with its timeless reference to "déjà vu", the thirties and forties but with sharper outlines and bolder in their intense colours.
Mika Tolvanen's personal grand tour in the design world differs from most others of his generation. He spent his childhood and youth in Lieksa in northern Karelia. His parents worked in the local paper-mill industry, the concept of design didn't exist.
¬"Now, much later, I have realised that our Windsor-style chairs in the kitchen were designed by Ilmari Tapiovaara, but I don't think anyone in my home was aware of that. Nor were striped Marimekko T-shirts or Kaj Franck mugs part of the scenery on these eastern latitudes." But nonetheless he had the driving force to apply to Helsinki for various creative courses. He went to TAIK, the course for industrial design and then, following a BA, two years at an industrial design office. Instructive, but not his cup of tea. Salvation came through devouring international design magazines that broadened the concept of industrial design into more beautiful everyday ware and applying for further education at the Royal College of Art in London. Mika was there at a fortunate period when Tord Boontje was teaching and Jasper Morrison was a guest lecturer. As a consequence his professional career also began in England. A great experience for Mika was when Tom Dixon Design Research offered him an unpaid internship but unfortunately he ran out of money and returned to Finland. Together with a group of colleagues he opened a studio in a former coffee shop in Helsinki. Milan glimmered on the horizon. Mika was invited to exhibit in a borrowed corner of a gallery and was discovered by Japanese E&Y who then included his minimalist table/magazine holder and sawhorse-shaped stool in their collection. Sequels followed with commissions from Muuto, Offecct, Zanotta , Blå Station and others. But the studio in the coffee shop continues to be his home ground.
"I enjoy the fact that there are several of us here, even if as a designer I am a Finnish lone wolf. There is a sense of security in being surrounded by like-minded people," he says, convinced that an object can be complex in its variety of functions but doesn't have to be complicated.
Hedvig Hedqvist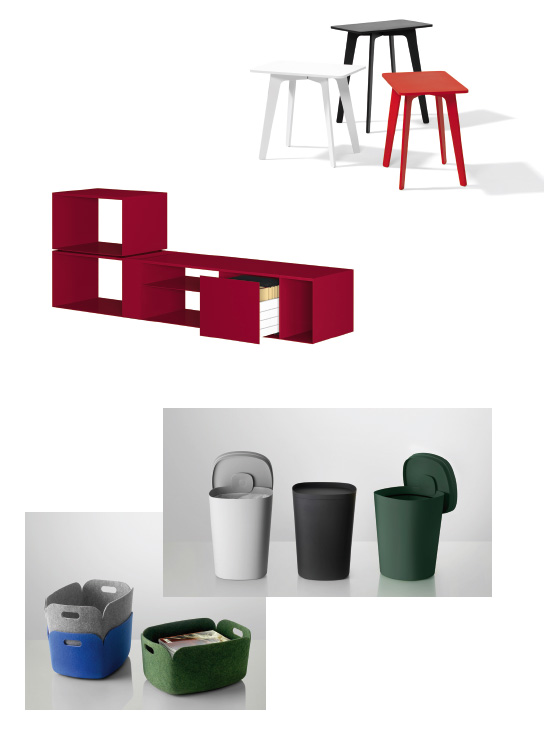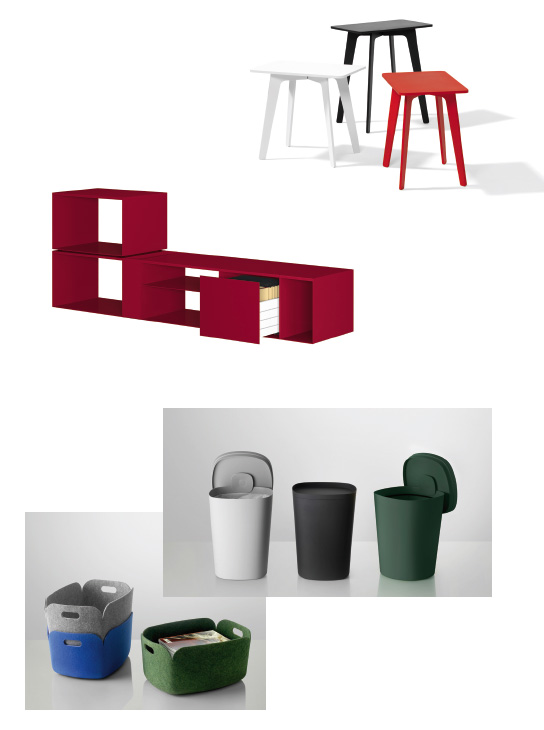 More from Bruno Mathsson:

Front, Sofia Lagerkvist & Anna Lindgren. Photo: Christopher Hunt. The recipient of the 2023 Bruno …