Humid air hangs over the undulating heaths and ridges of Halland. A mountain pine extends at the window glass, shyly catching the strokes of sunlight. Among wooded landscapes and mile-long beaches rests an artist's dream on the Swedish west coast, strategically hidden amidst the trees. This almost sixty-year-old house used to belong to the iconic furniture designer and architect Bruno Mathsson. His soul is still present.
The scene is light, warm and open. Beautiful leather furniture and wooden accessories take their place next to furnishings originally designed for the building by Mathsson himself. Simplicity, functionality and an intimate relation to nature authenticate all aspects of his work. The summer house in Frösakull, also known as the House of Tomorrow, is no exception.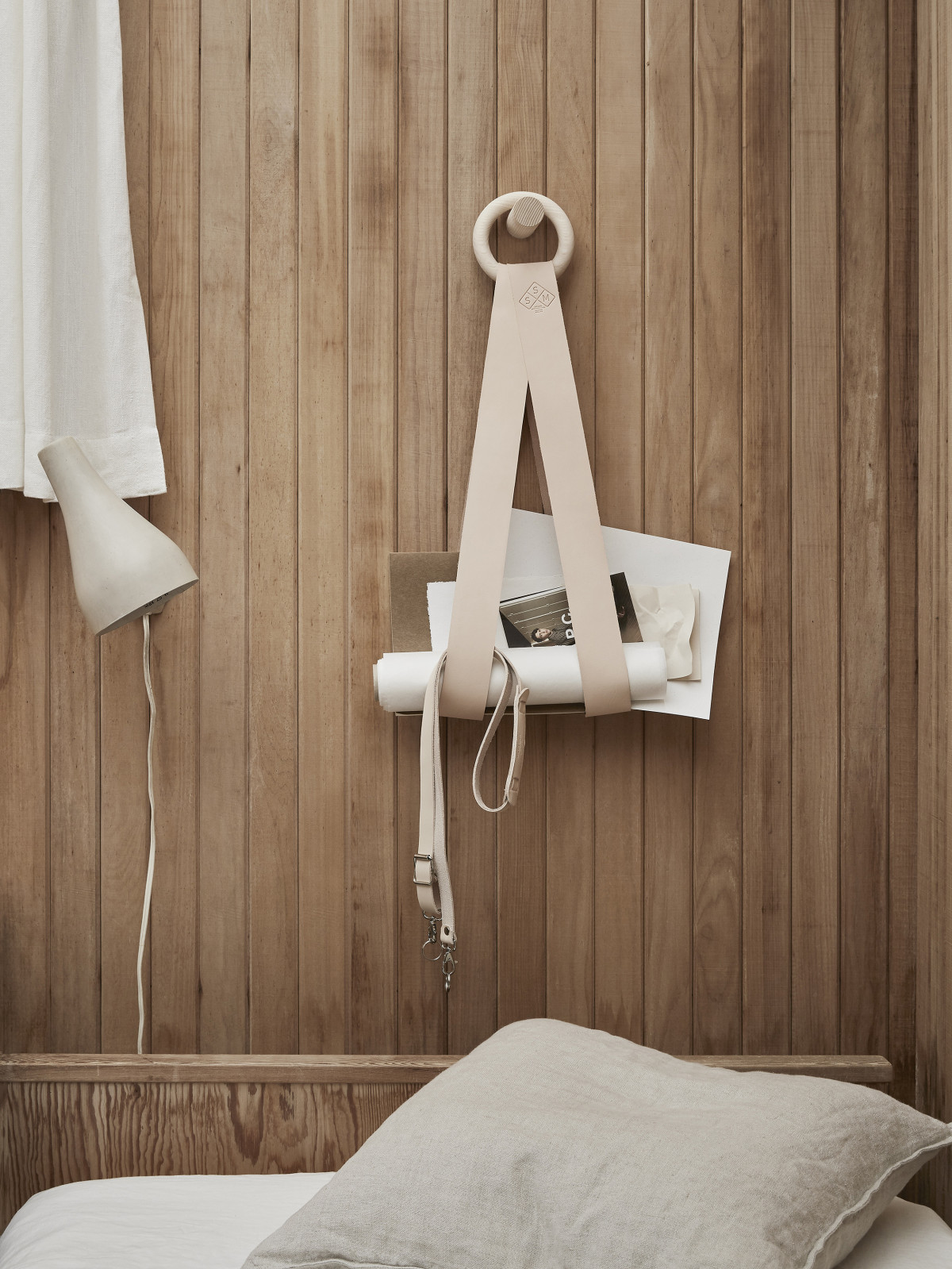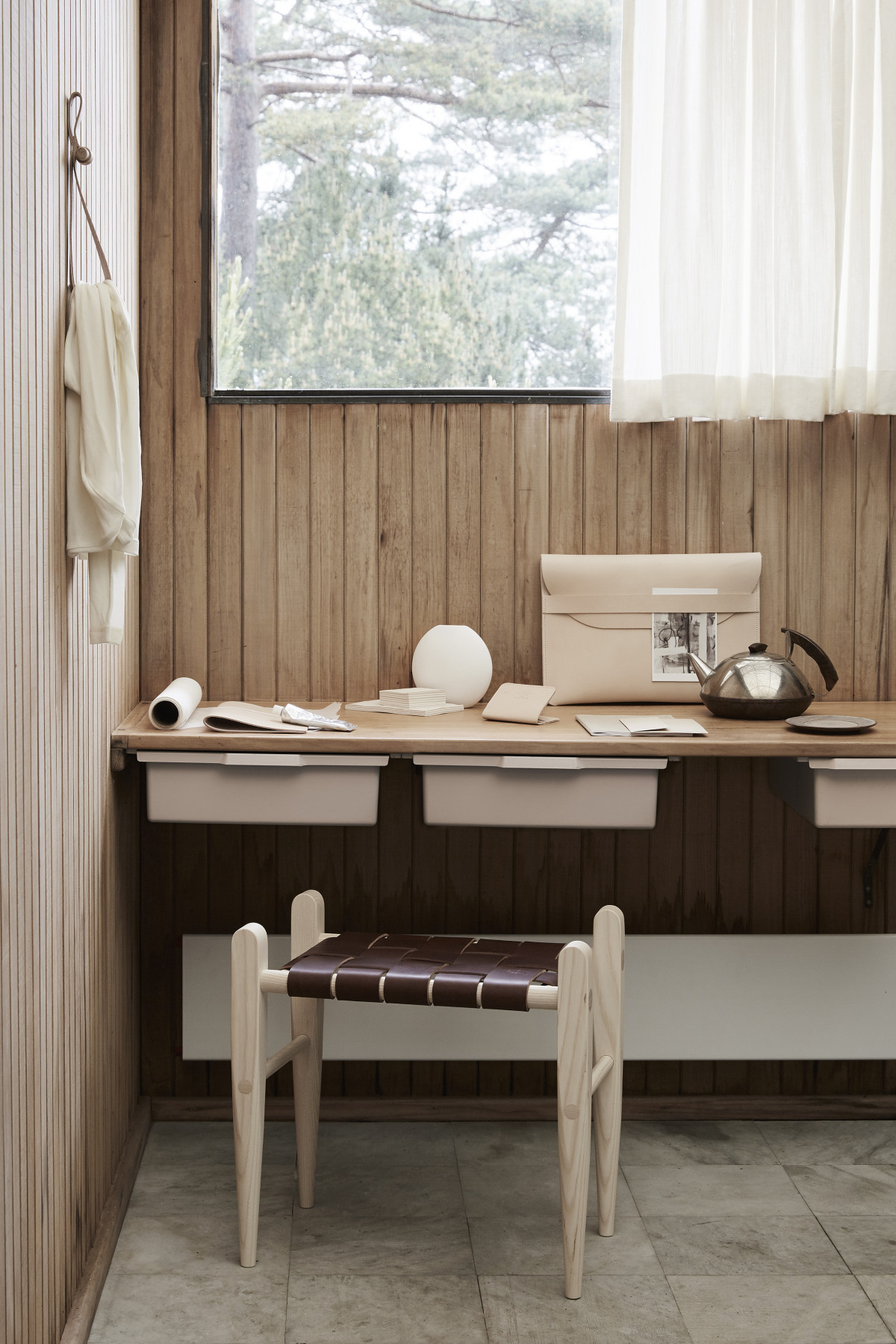 ---
A magazine rack hangs proudly next to a rare double bed; the last of it's kind. Here, the new and the old gets to meet on borrowed land beneath azure blue skies. The timeless handicraft, mostly comprised of wood and leather, is made for life and living.
---
---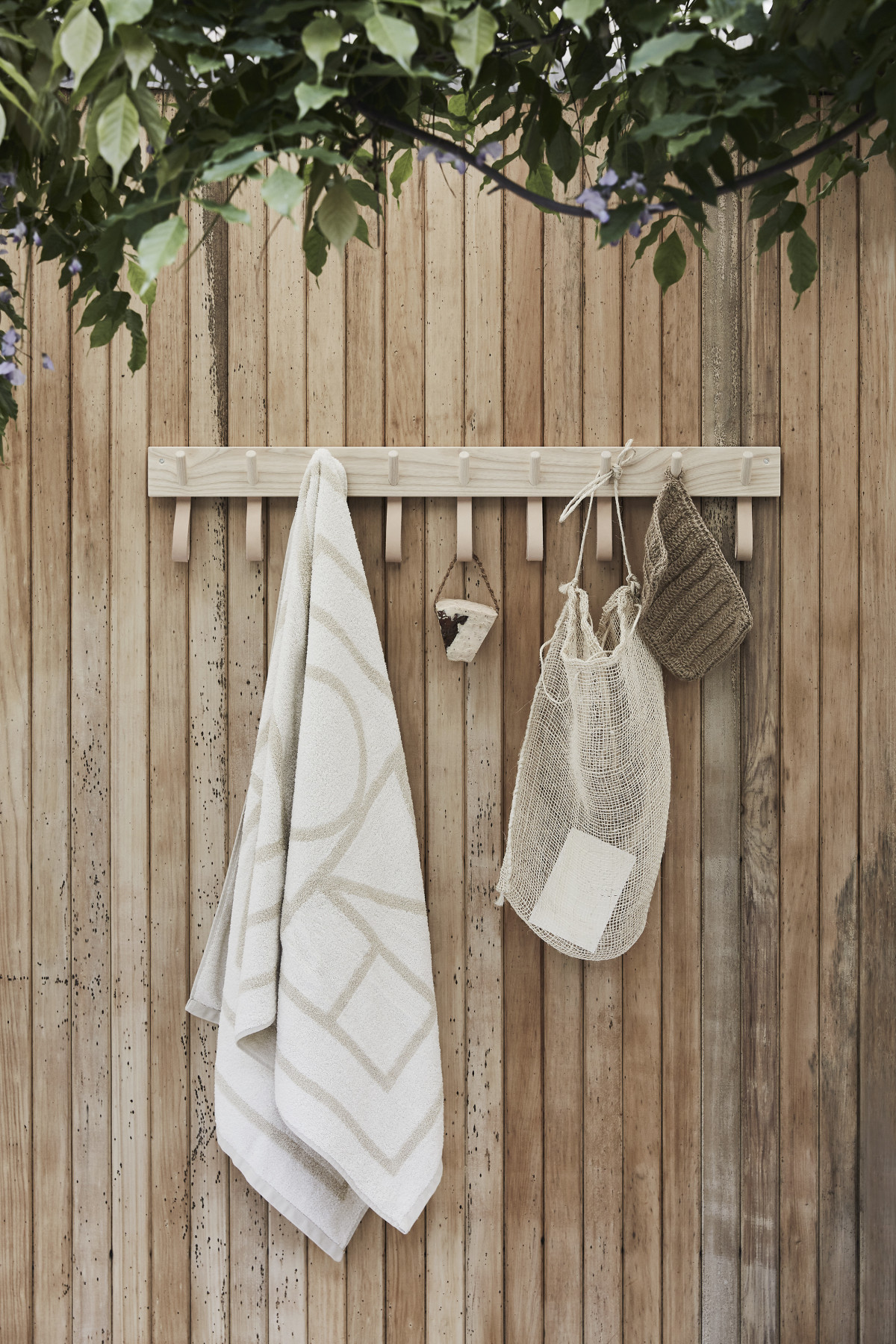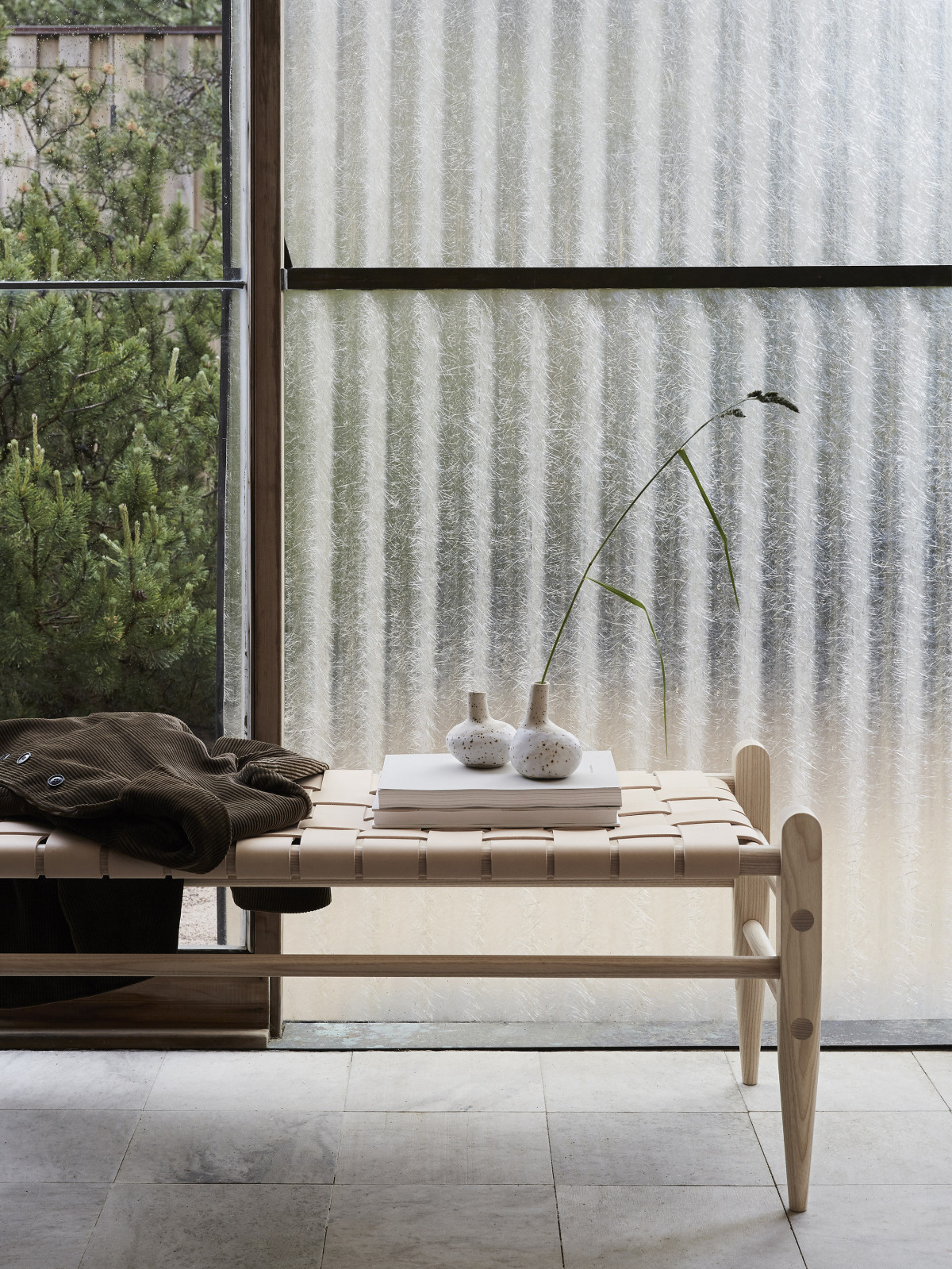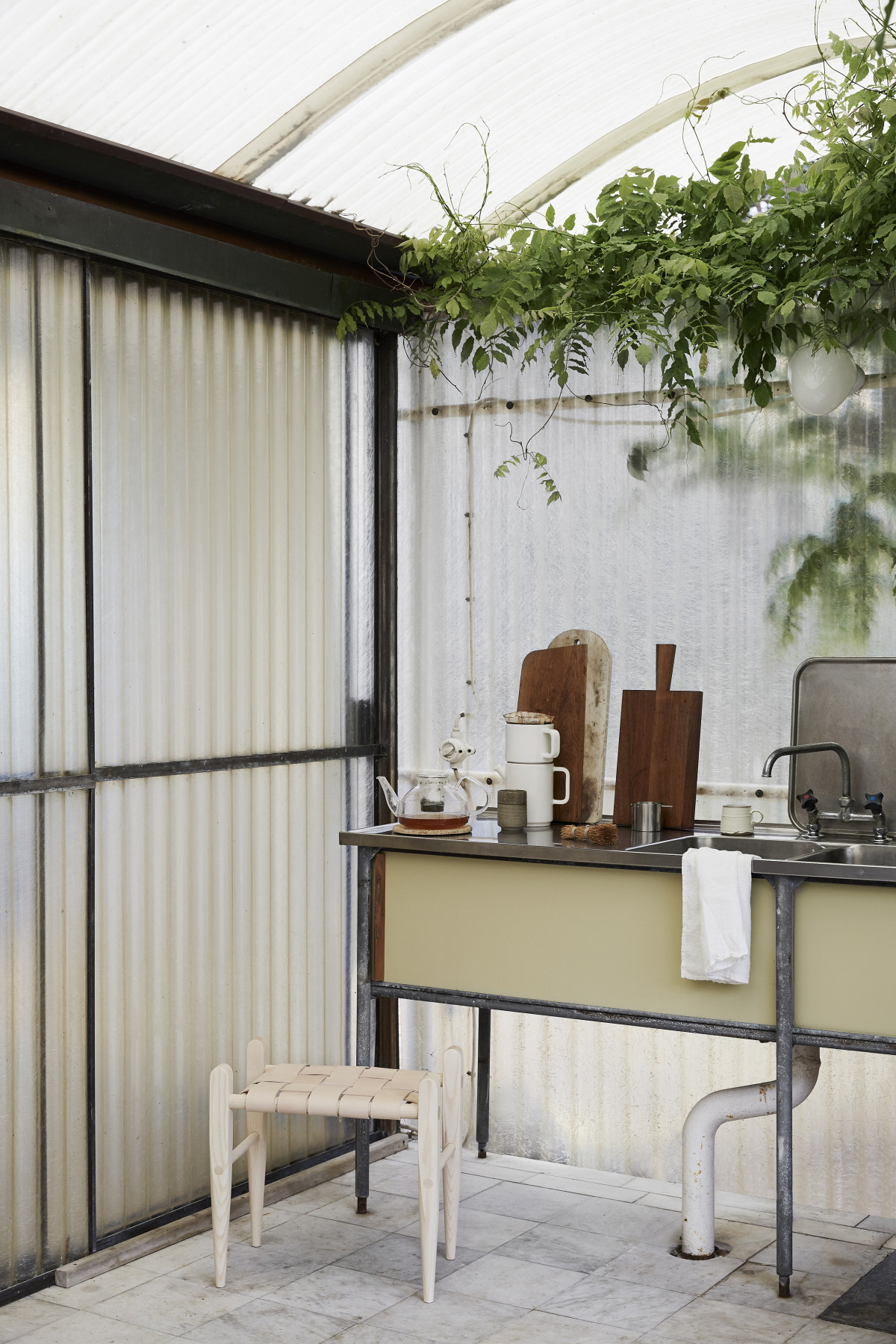 ---
As we walk through the house, we are filled with calmness. Here are no boundaries. Inside blends with outside. It's almost hard to tell where nature stops—if ever. Wood, grass, trees, leather, sand and stone creates a soft notion of freedom and openess. Here is room for your dreams. Here is room for change. With a stove on wheels, you can even choose your place to cook for the day, depending on your mood.
---
---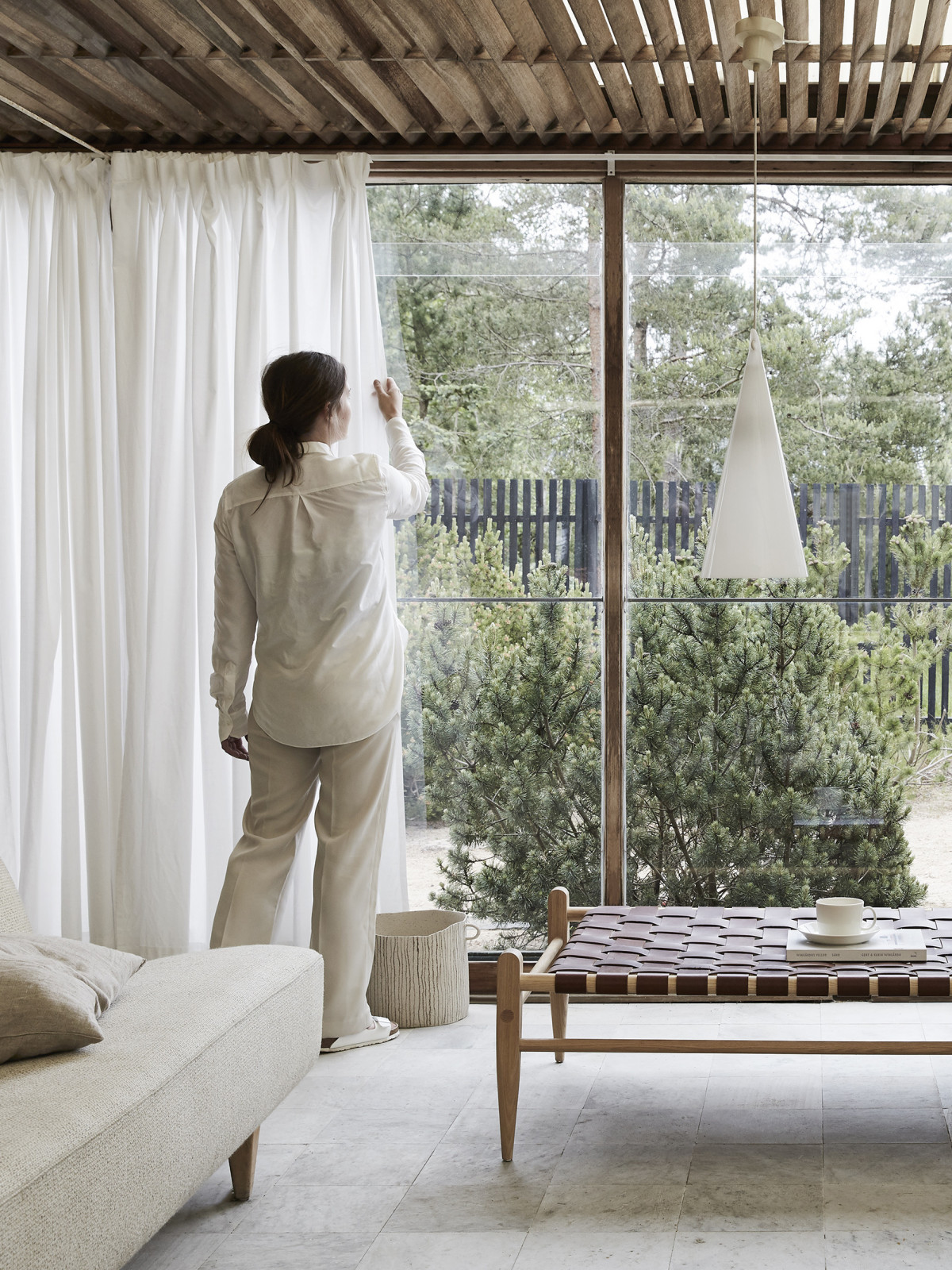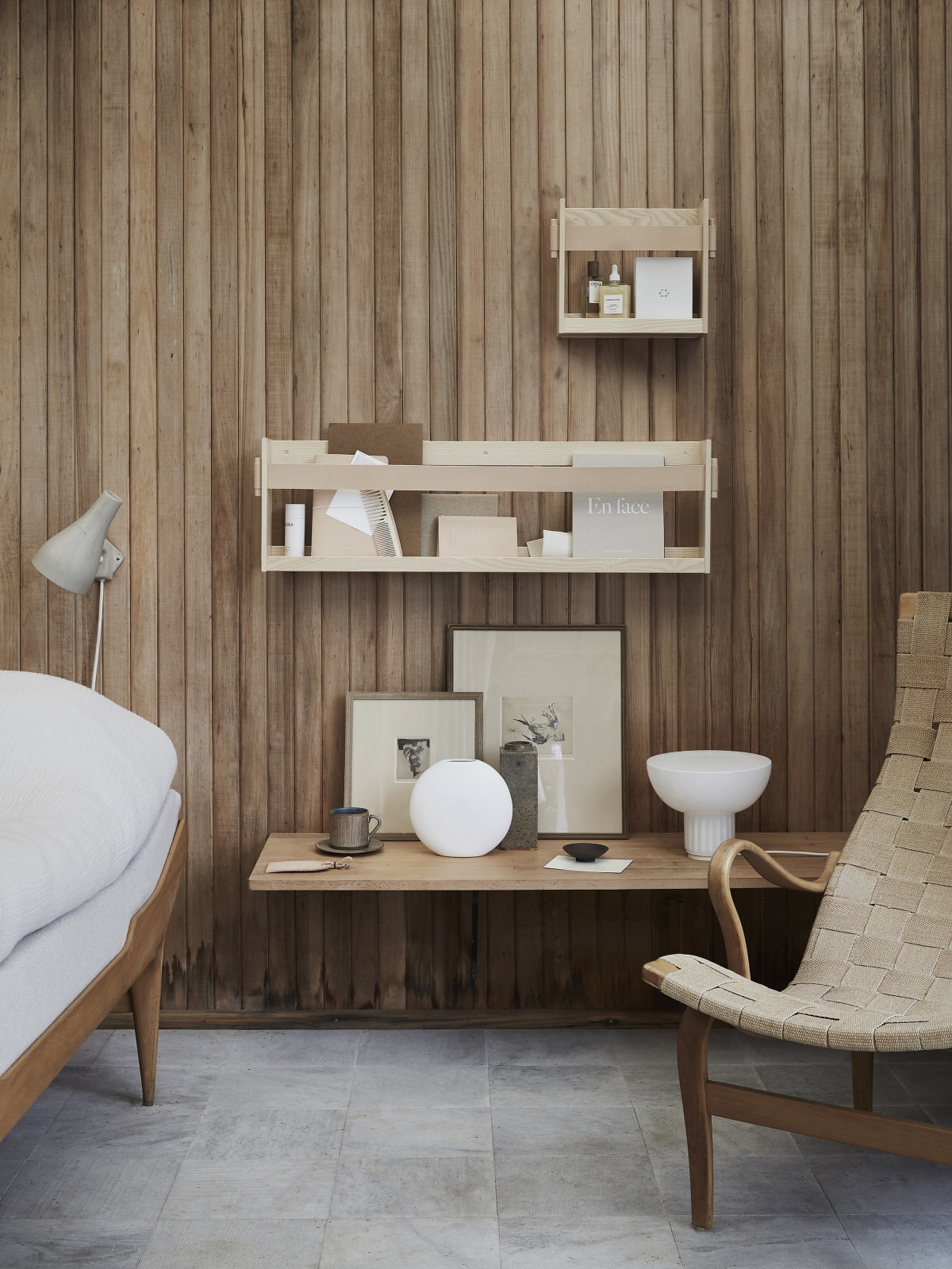 ---
"Standing in the atrium, surrounded by Mathson's classic work,
I sense the tide of history - and paradise"
Hillevi Magnell, Designer
---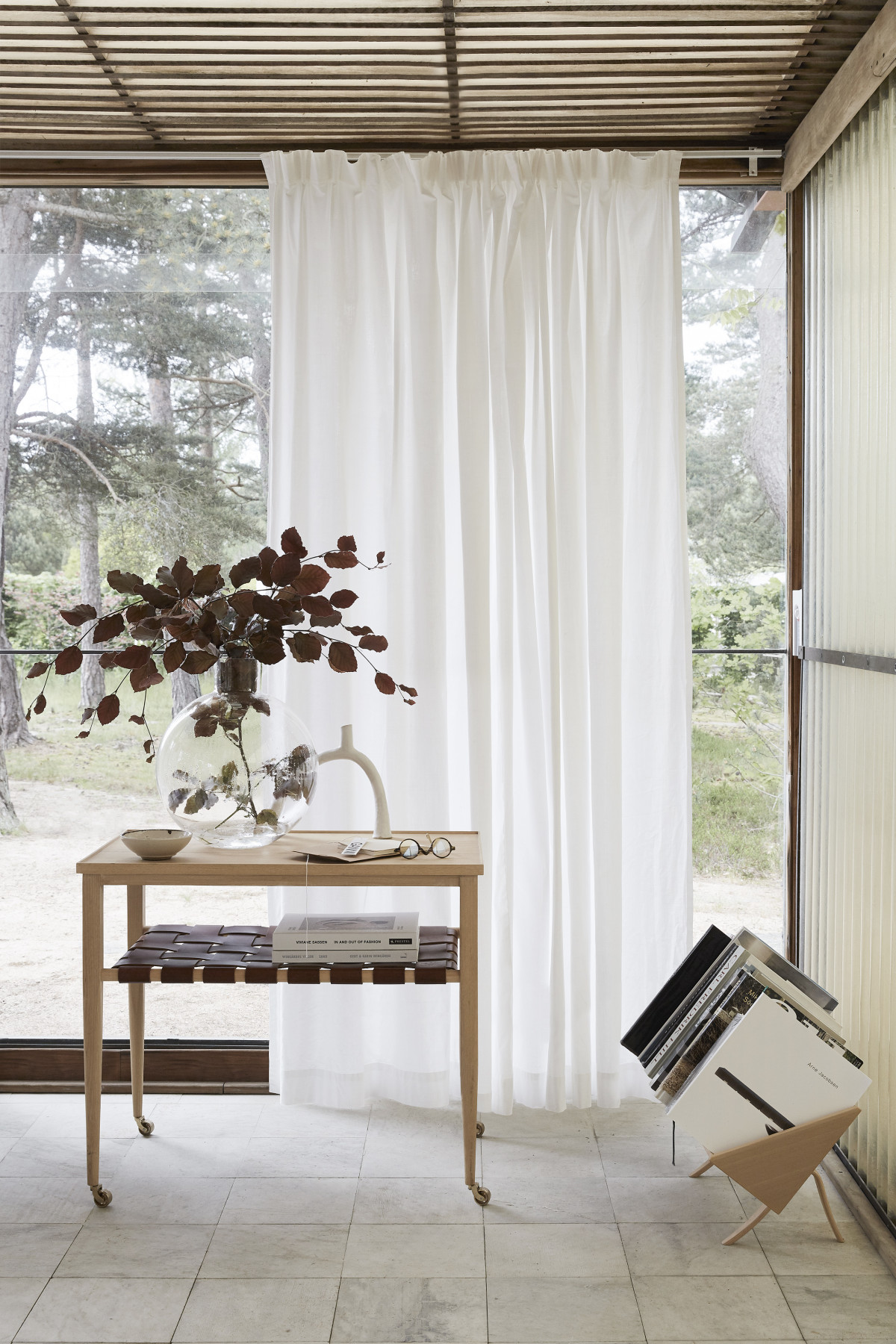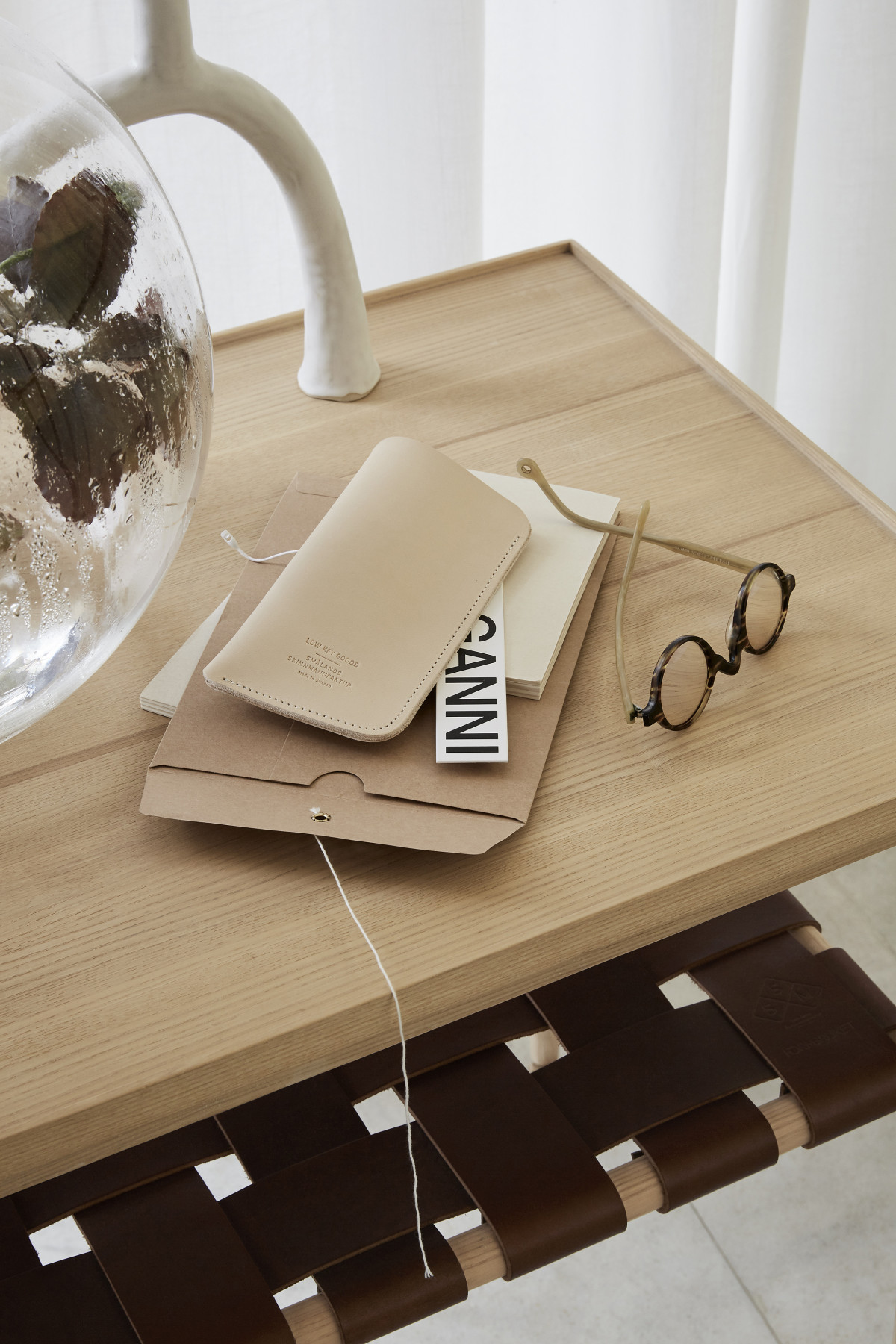 ---
The hanger, the eyeglass case, the stool and the hatrack from Smålands Skinnmanufaktur sink gently and seamlessly into the house. Like the building, these products are manufactured to withstand weather and wind. Made to become even more beautiful over the years; especially when cared for with love. These products are carefully created by human hands to be experienced over and over again.
---
---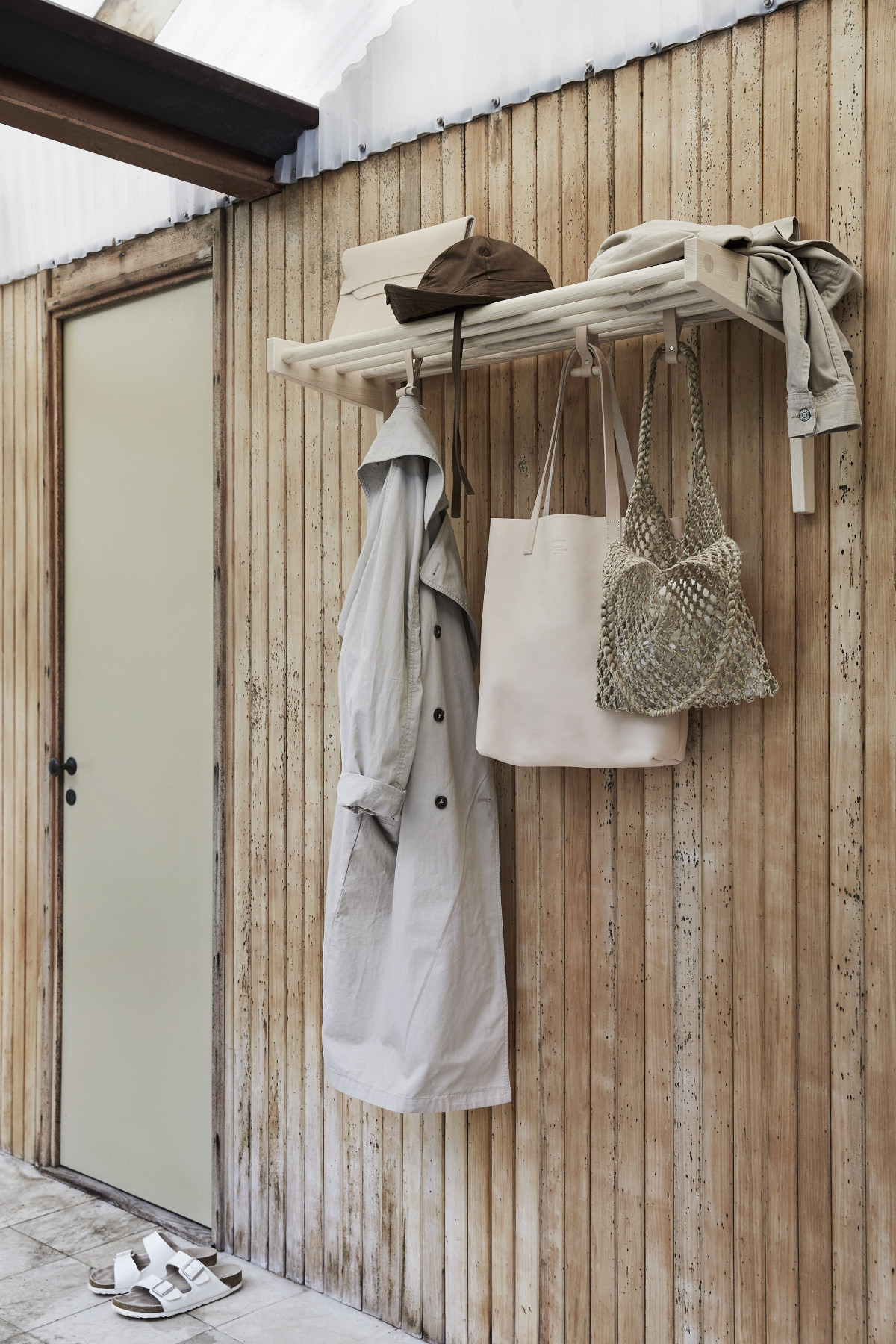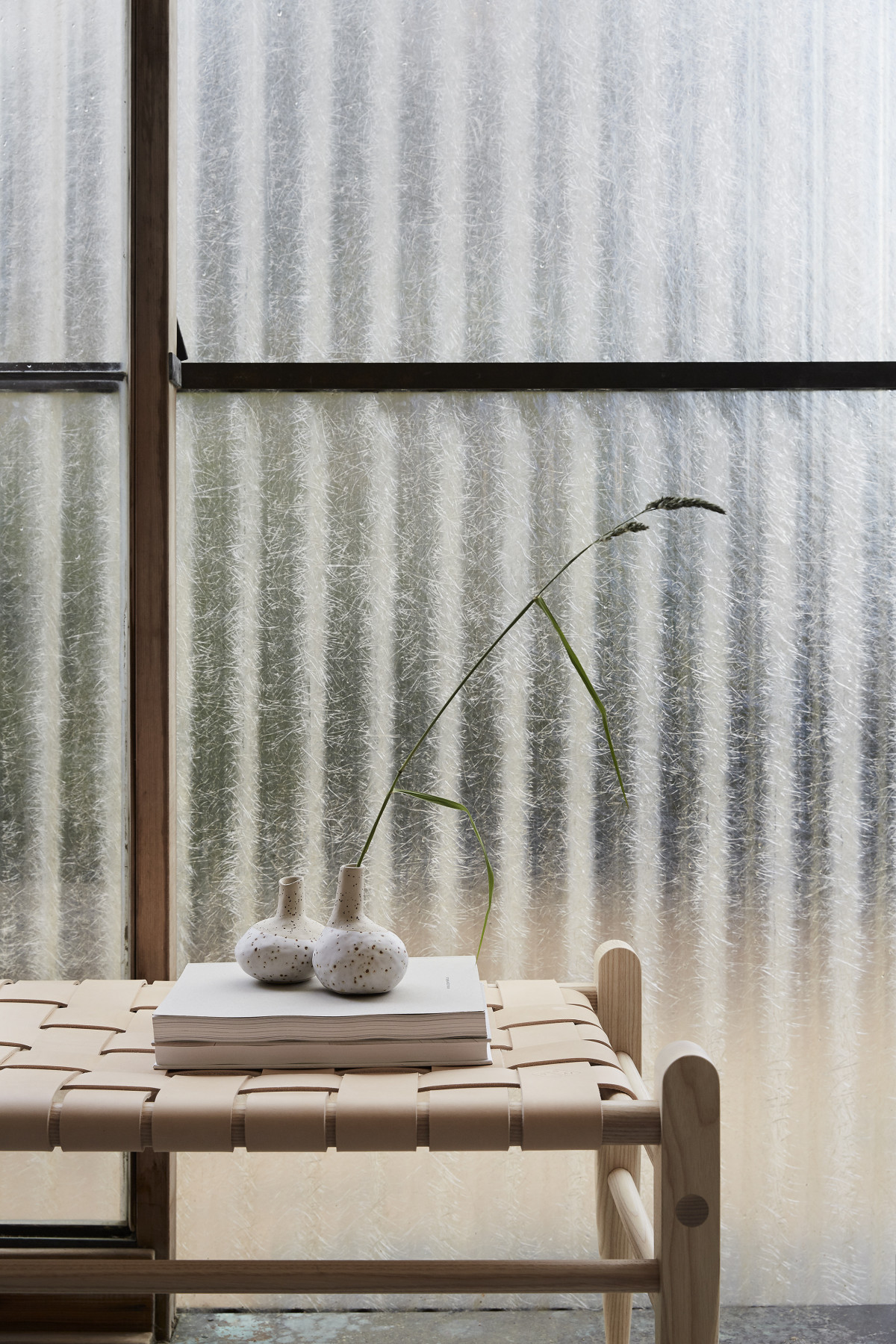 ---
"Bruno Mathsson was an impressive person who created furniture with simplicity and function. These furniture are today´s classics. Now we continue to create Swedish design history"
Hillevi Magnell, Designer
---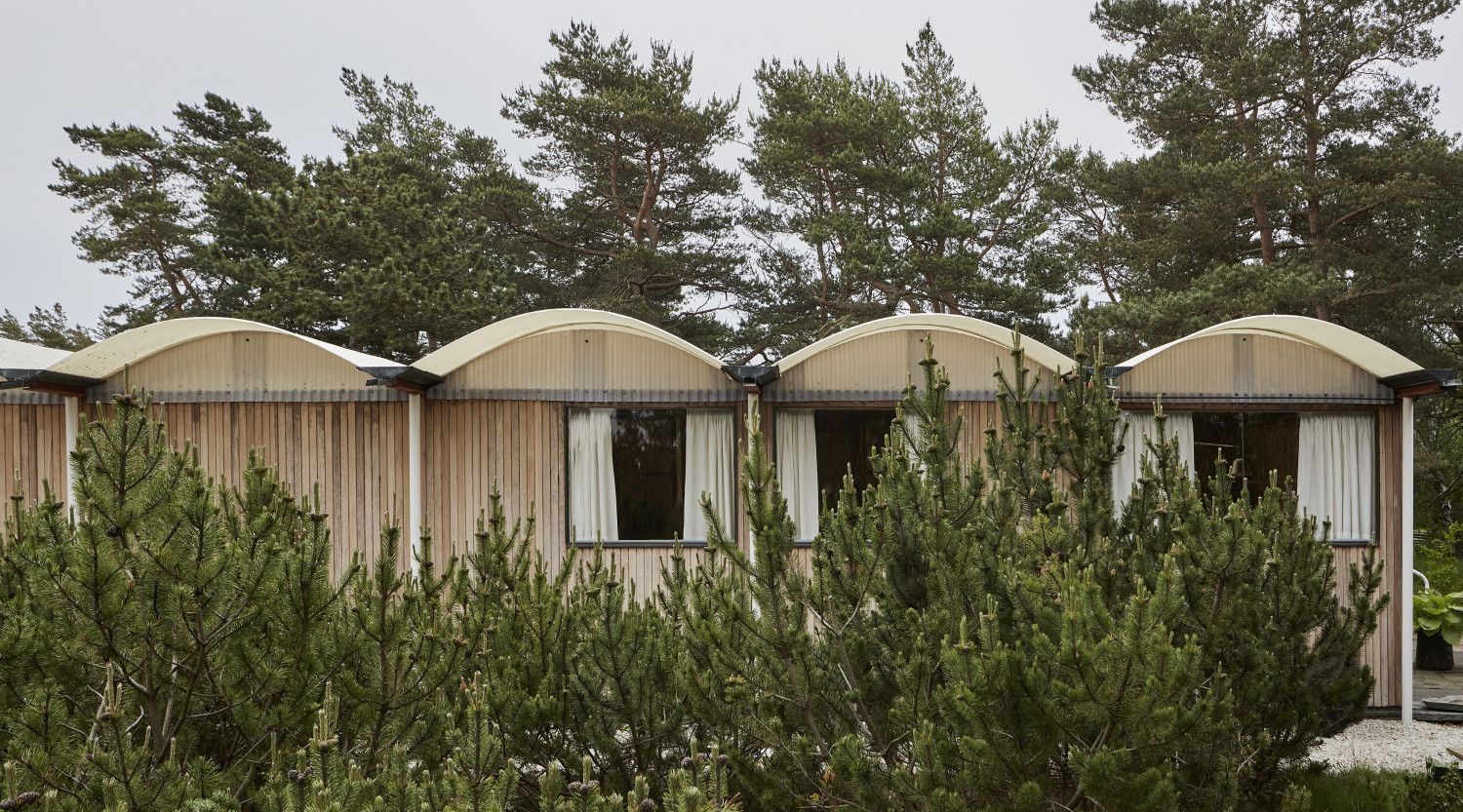 ---
The team
Art Director: Hillevi Magnell
Designer: Hillevi Magnell & Sara Rudenstam
SSM Styling: Sundling Kickén
Photo: Emily Laye
Word: Ellinor Hellberg
© 2017 Smålands Skinnmanufaktur
Ariano AB - 556861-9240
Rudu Gård 50, 561 92 Huskvarna