In 2020, Bukowski's 150 years are celebrating!




To celebrate this, every month during this anniversary year, Bukowski's will launch a new curated collaboration in Bukowski's Shop – the given place for design furniture, rugs and jewelry.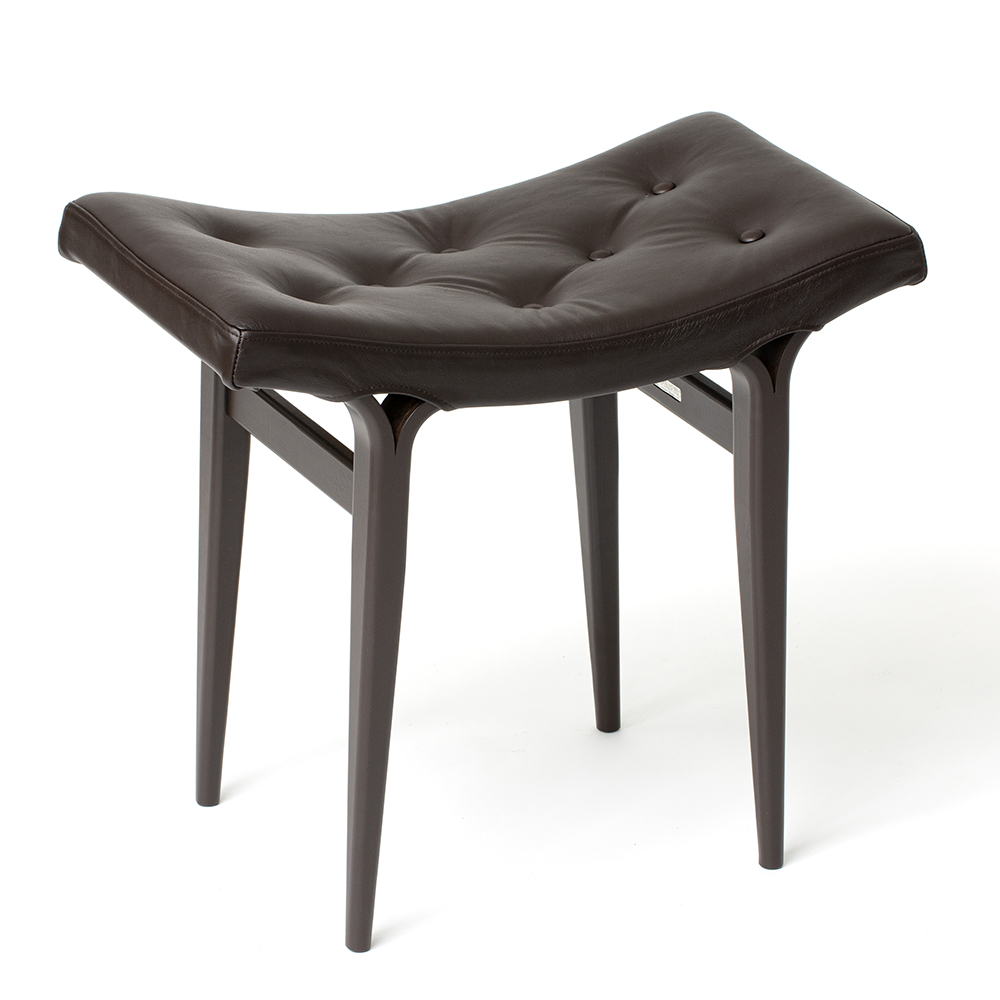 Folkform's new interpretation of the "Tabouret Anna" originally designed by Bruno Mathsson in 1945 will be exhibited for the first time at the Stockholm Furniture Fair 4-8 February 2020.

Art and design duo Anna Holmquist and Chandra Ahlsell of Folkform were awarded the Bruno Mathsson prize in June 2019. The prize has been awarded annually since 1984 and is the most prestigious design prize in Scandinavia.

Chandra Ahlsell och Anna Holmquist tell us they fell in love with the design of the tabouret, which Bruno Mathsson had fortuitously named Tabouret Anna. "Tabouret" is the term used for an upholstered chair without a backrest.

The tabouret is to be marked with a unique Folkform sign and will be on sale for one year. The first ten pieces will be sold through Bukowskis on behalf of their 150-year anniversary jubelium collection.

In their new interpretation of the tabouret, Folkform's ambition is to challenge the classic shape drawn by Bruno Mathsson by means of combining materials and techniques in new ways. The covering is made of leather from the Tärnsjö tannery and in the same dark brown tone used for the benches Folkform designed for the National Museum in 2018. The legs are pigmented with varnish in dark brown.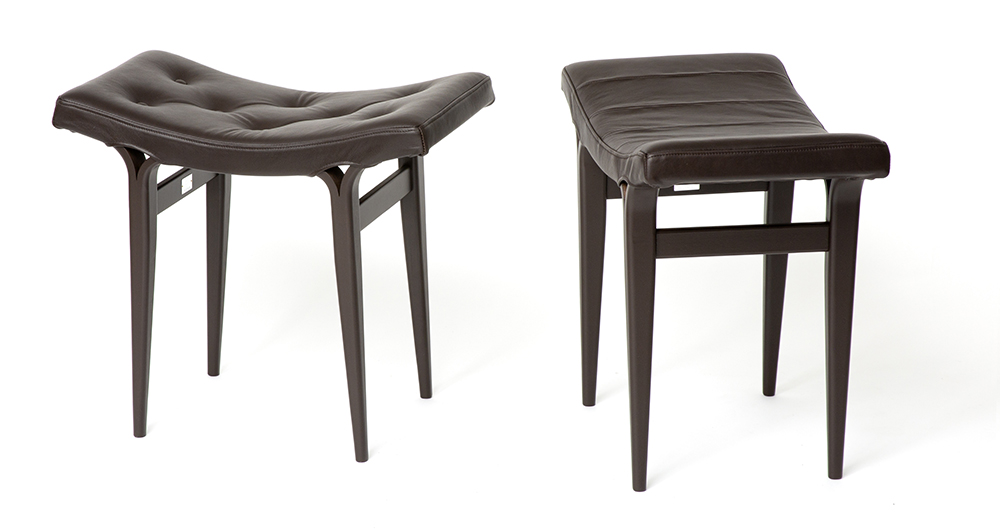 Bruno Mathsson was born in Värnamo in 1907. He learnt the carpenter trade in his father's workshop and became a self-taught furniture designer. He lived all his working life in the same town. By the time of his death in 1988 he had been awarded the title of "professor" and become one of the most famous furniture designers in Scandinavia.



Box 703. SE-331 27 Värnamo. Sweden.
Tel +46 (0)370-30 05 40. Fax +46 (0)370-145 70.
www.bruno-mathsson-int.se
Spara
Spara
Spara
Spara