A legendary design gets a softer upgrade
Designed in 1952 by Arne Jacobsen for the Novo Nordisk canteen, the Ant™ chair is an enduring icon of Danish mid-century design, and this spring, for the first time, it will be made available with front upholstery in both textile and leather. After many years of technical innovation, this new version maintains the chair's incomparable silhouette but allows for further customisation options and an additional layer of comfort.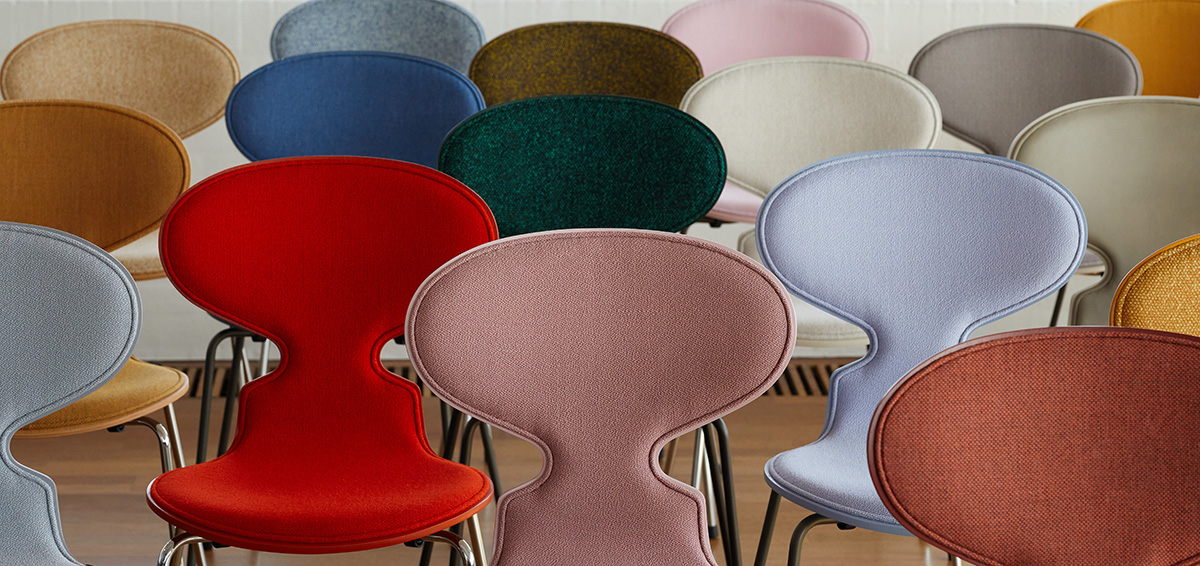 Made from nine layers of pressure moulded veneer, the Ant with its curved single piece seat and back was a radical invention. It paved the way for the creation of the iconic Series 7™ (1955), Grand Prix™ (1957) and Lily™ (1970) chairs that have become synonymous with Jacobsen's oeuvre and remain pervasive symbols of Danish design. Sculptural and dignified on its own, elegant and artful as a group, the Ant has in recent years been made available in many customisable combinations of shells, colours and bases. Adding this textile component to the chair will create yet more design possibilities and offer a tactile interplay of textures.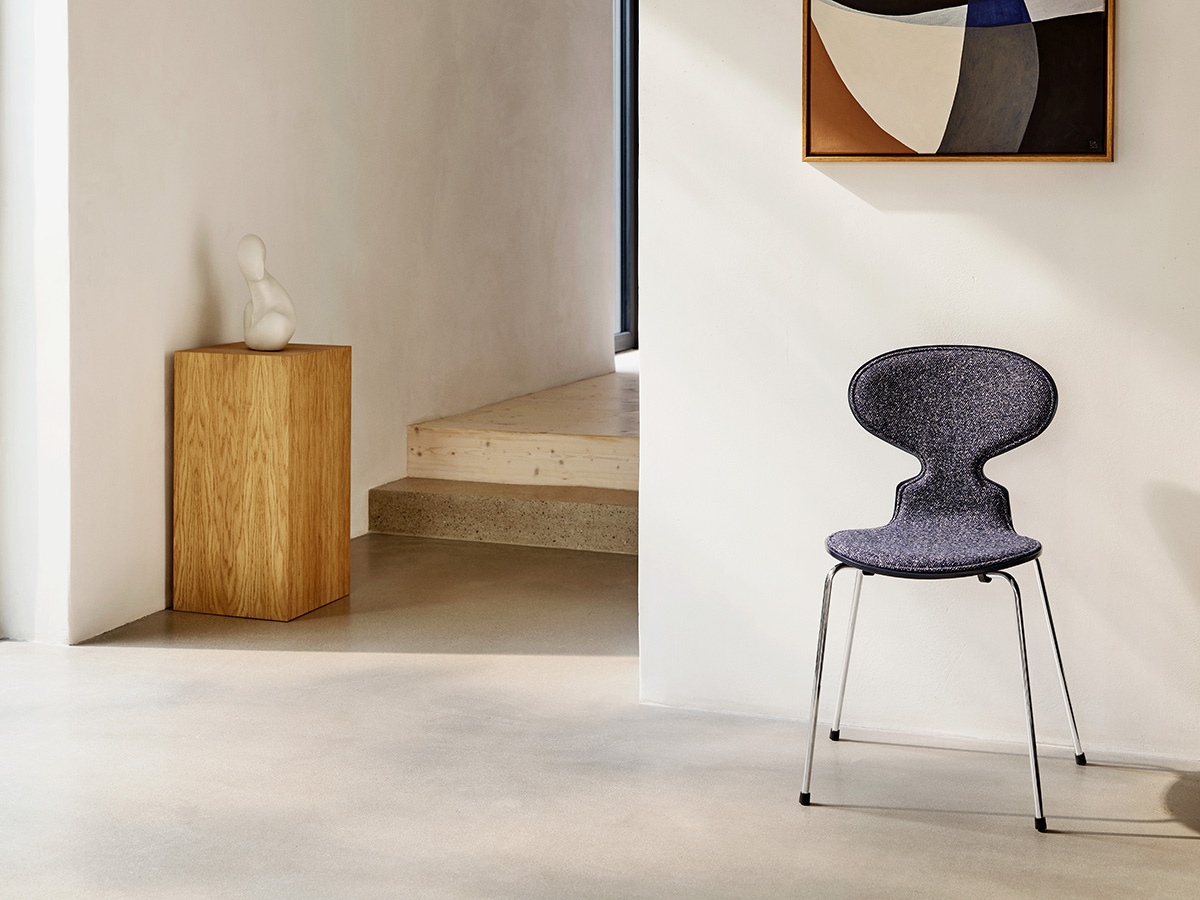 While this new version will debut with a curated design selection of 16 colourways using the Fritz Hansen colour range curated by Carla Sozanni, the upholstery will be available in the full spectrum of Fritz Hansen textiles and leathers, making for countless bespoke possibilities.
"This update is the result of a persistent spirit of experimentation and innovation and a great collaboration between the upholstery and development teams at Fritz Hansen," explains Marie-Louise Høstbo, Creative Design Director, Fritz Hansen, "The contrast between the inner and outer materials creates a beautiful dynamic that highlights the design of the chair, which is so beautiful on its own, but also incredible when grouped in a large space."

More design by Arne Jacobsen:

Introducing The Collector's Edition Egg Chair On November 1st Fritz Hansen is releasing a limited …