A COMPANION TABLE
An Arne Jacobsen original designed with elegance and broad function
The AJ Trolley is the latest re-discovery and evolution to spring from the rich depths of the Fritz Hansen archive. More than fifty years after its birth, the design fits right in with modern taste and styles.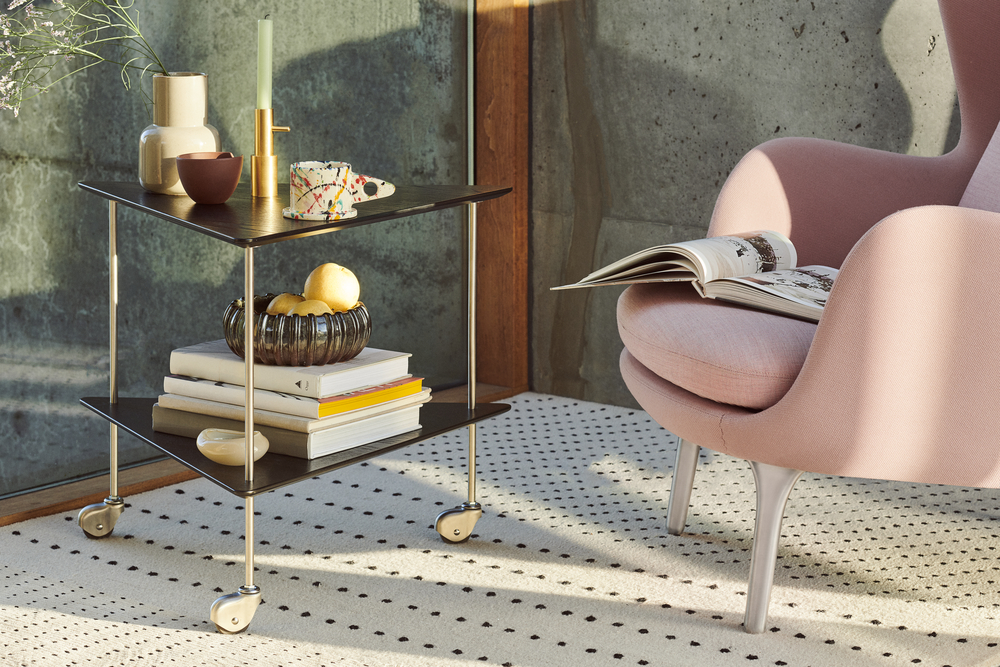 Legendary Danish designer Arne Jacobsen designed this elegant trolley for his tea, but it was never produced for the public. Its possibilities, however, are endless. As a bar cart, serving trolley or side table, the mobile table is versatile with a sophisticated, architectural edge. The Fritz Hansen design team considers this piece a hidden gem within Jacobsen's portfolio.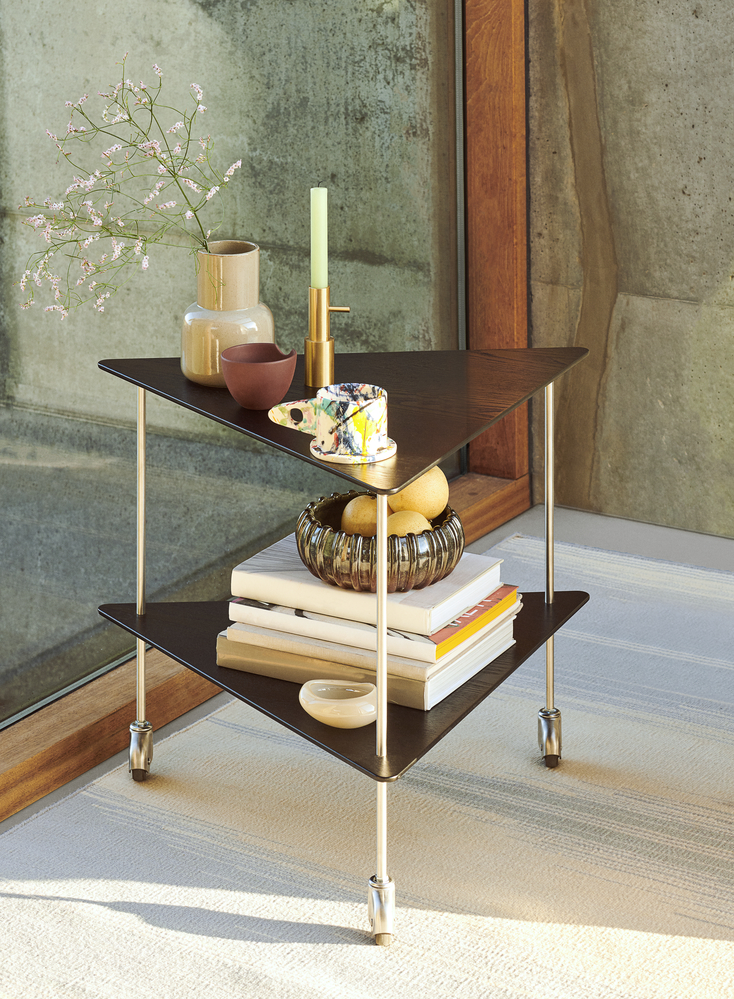 'Simply put, this piece will always be stylish,' says Christian Andresen, Head of Design at Fritz Hansen. 'It was just waiting to come alive again.'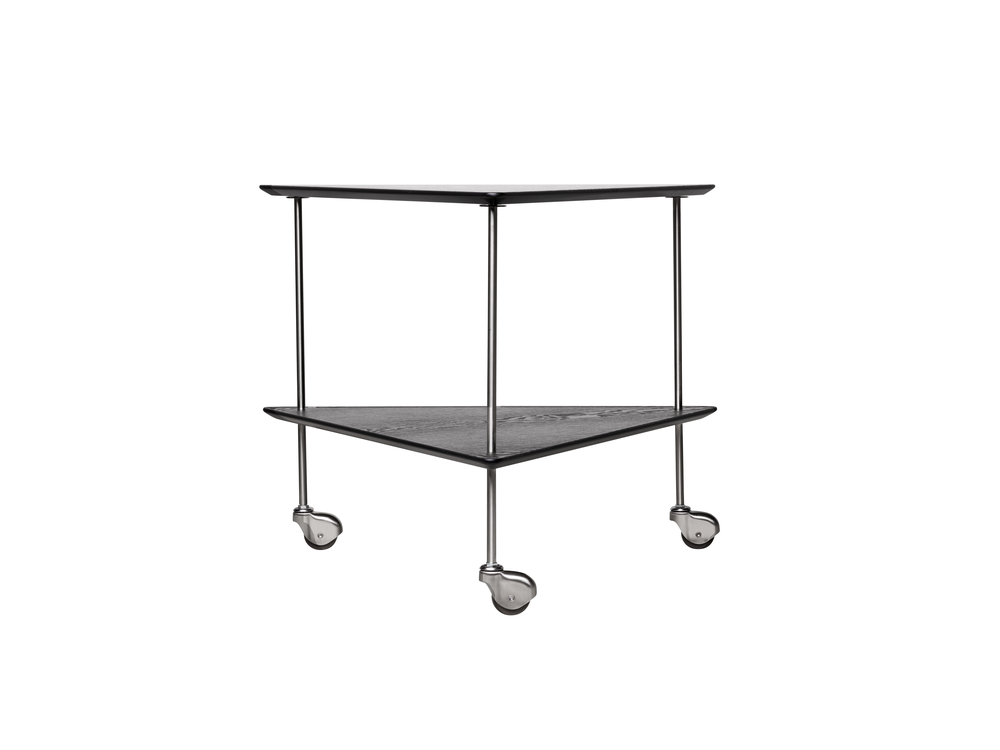 The combination of steel and black coloured Ash make this design cool, minimal and distinctly Danish. The proportions – Jacobsen's obsession – are perfection. The original wheel design has been carefully recreated for authenticity. Construction parts in the ball bearing have been changed to strengthen the construction and tested up to very high standards. The wheel colour is custom made, and wheel mechanics ensure durability and a very noticeably smooth roll.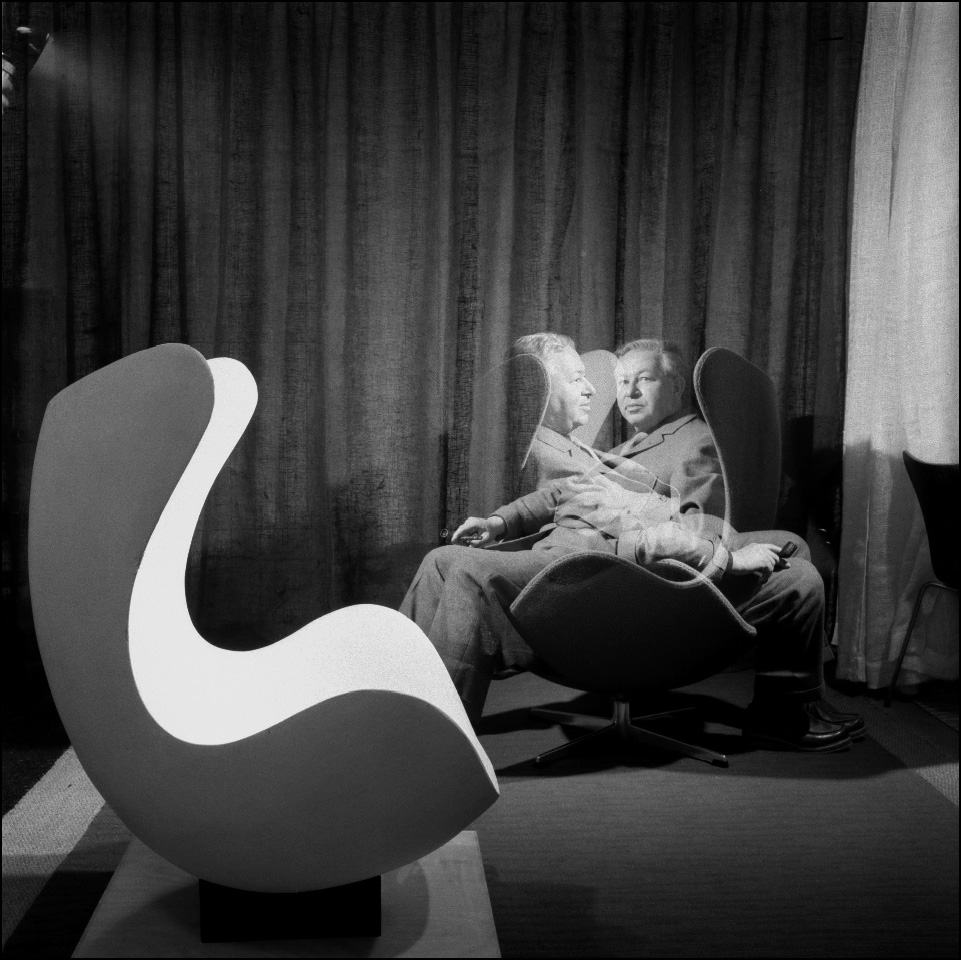 Arne Jacobsen (b.1902-1971)
was a visionary of Danish design and began collaborating with Fritz Hansen in 1934. He designed the Egg™, Swan™, Series7™ and Dot™, among other iconic works.