Republic of Fritz Hansen proudly presents the Little Giraffe™ designed by Arne Jacobsen. The original Giraffe chair dates back to 1959, but the story of the Little Giraffe begins here in 2018 when the chair was put into production for the very first time.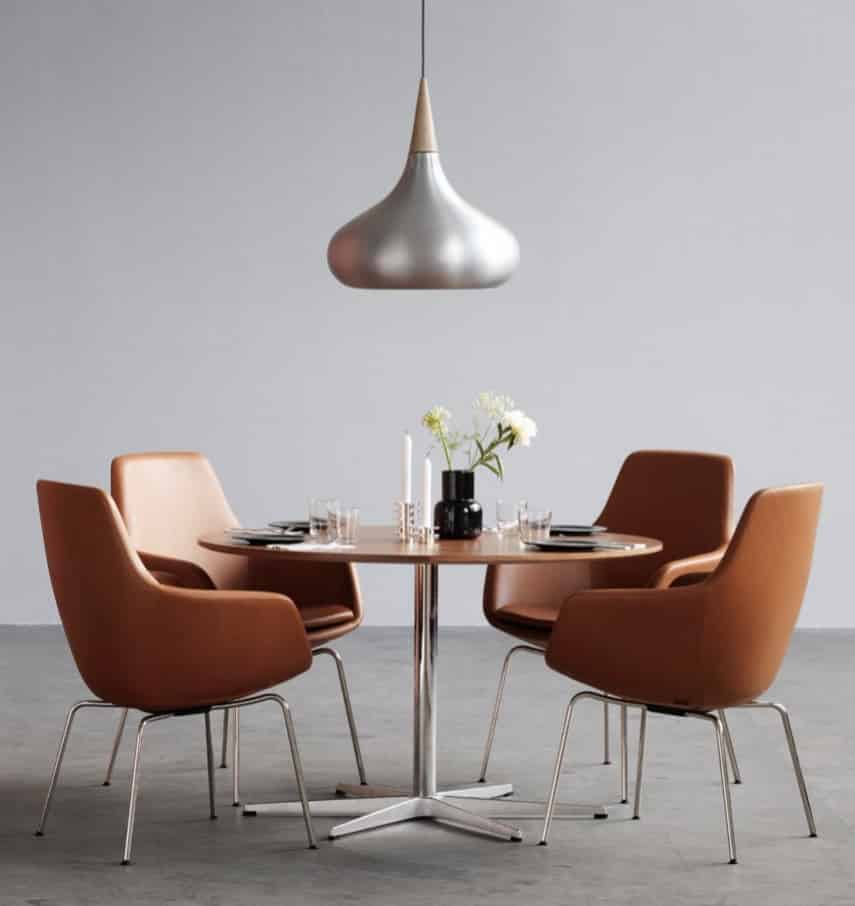 The Giraffe which earned its name because of its high backrest, dates back to 1959. Arne Jacobsen is the designer behind this beauty, and it was part of his total design of SAS Royal Hotel in Copenhagen. Jacobsen played around with the Giraffe and made different versions, and the one we know today is the Little Giraffe, characterised by a lower back and a four-legged base.
The Little Giraffe caters for daily use in hotel lobbies, canteens or meeting rooms as well as working beautifully around any dining table at home. No matter the space surrounding the Little Giraffe, it tells a tale of original Arne Jacobsen design, of impeccable Fritz Hansen upholstery skills and of a sculpture that simultaneously embodies both aesthetics and comfort. Like Arne Jacobsen's many other pieces of furniture created with Fritz Hansen, the Little Giraffe is an example of genuine mid-century Danish design which is known for its timelessness, craftsmanship and adaptability to many different interior styles.