VERSATILE BEAUTY
Original design from Arne Jacobsen to elevate modern spaces.
When Arne Jacobsen first designed the Egg™ table in 1952, it was to elevate the everyday and complement his Ant™ chair. Seventy years since its creation and marking Fritz Hansen's 150th anniversary, we introduce the exceptional design in a modern interpretation with reverence to its roots.
"Arne Jacobsen's architectural works in the early 1950s were influenced by the precise, angular and minimalist International Style. As a contrast to this, his furniture designs looked to organic curves found in nature. The elliptical Egg table defines any space, lending multiple possibilities to contemporary settings," says Marie-Louise Høstbo, Head of Design at Fritz Hansen.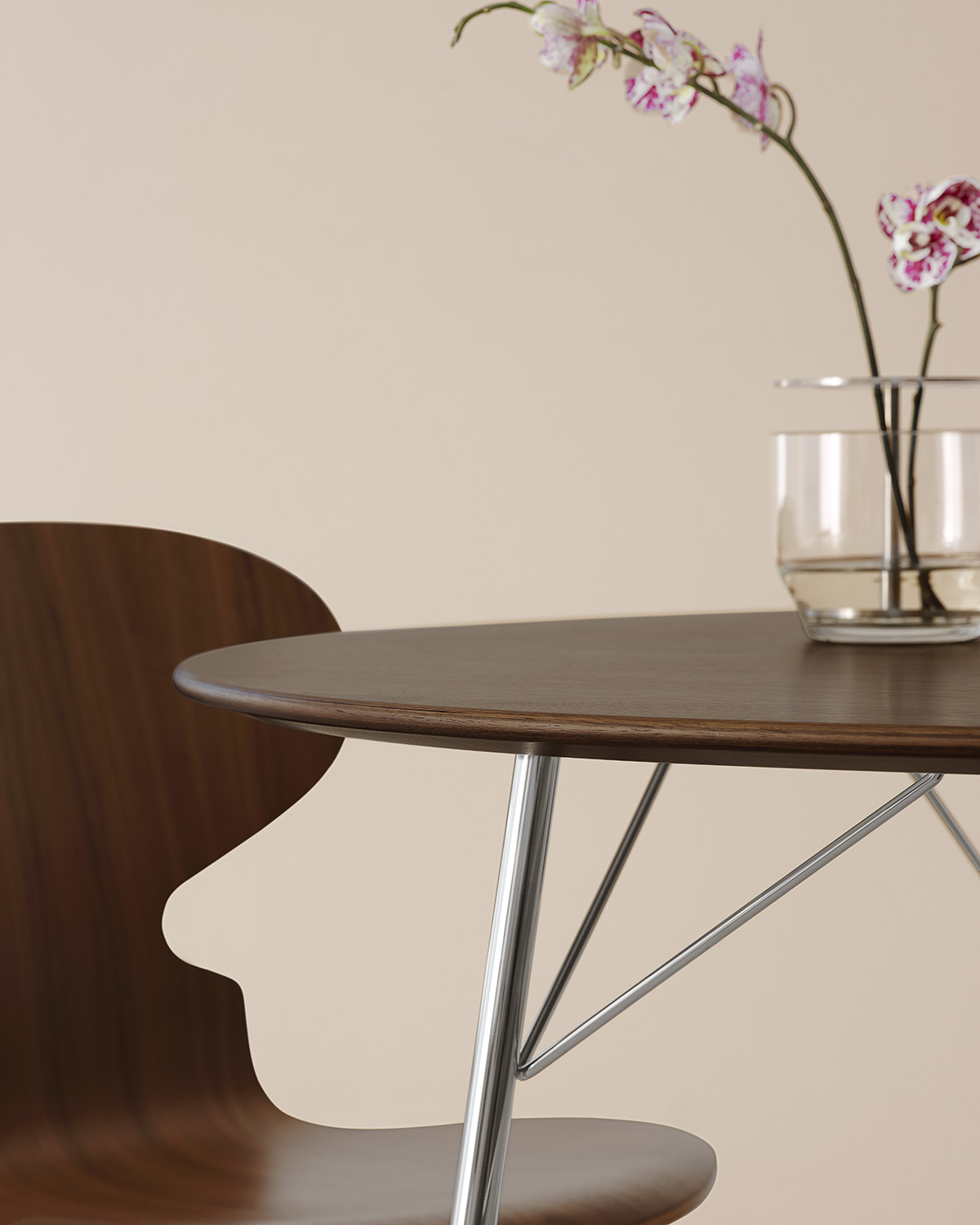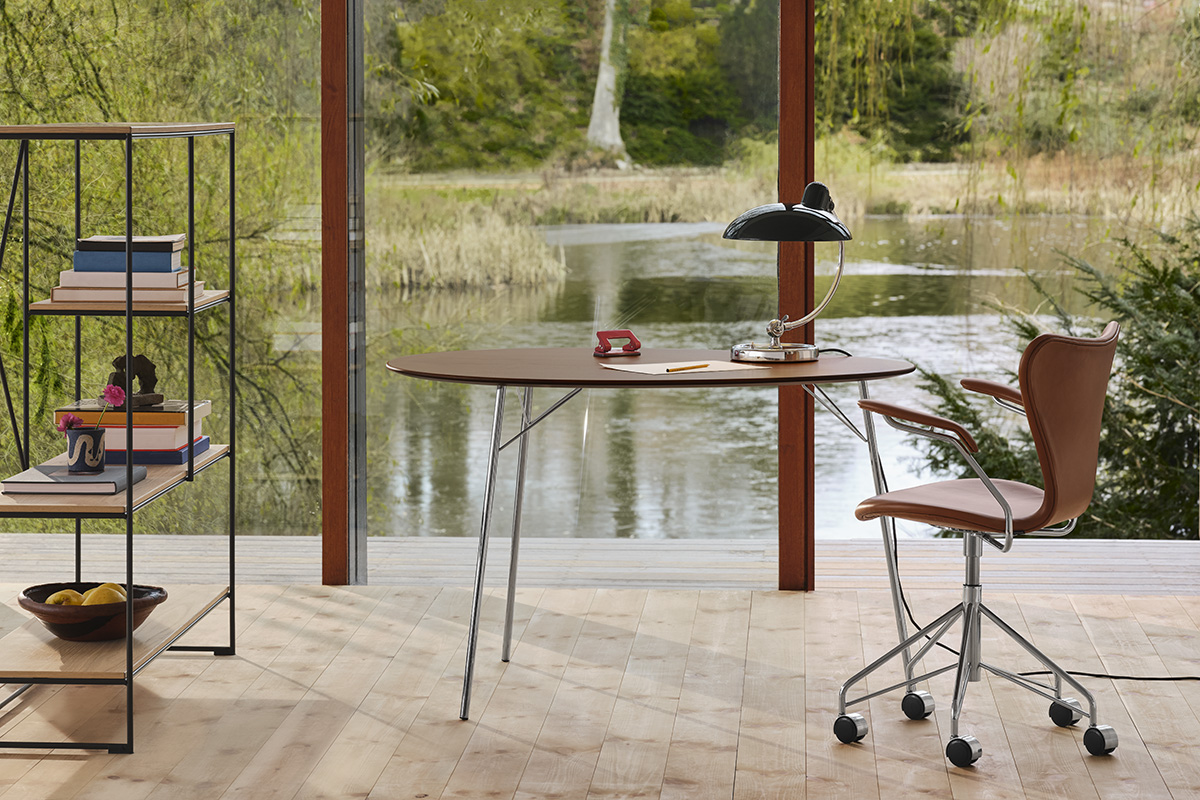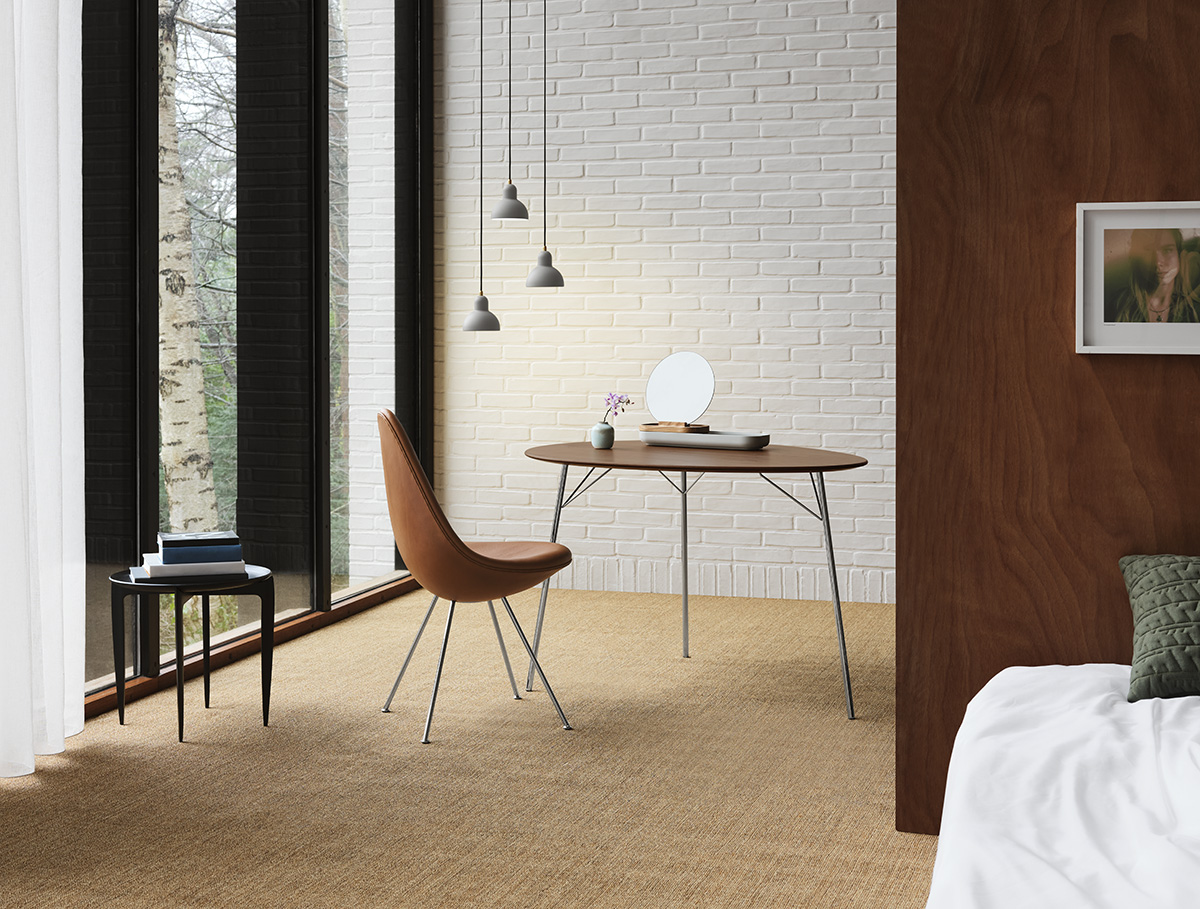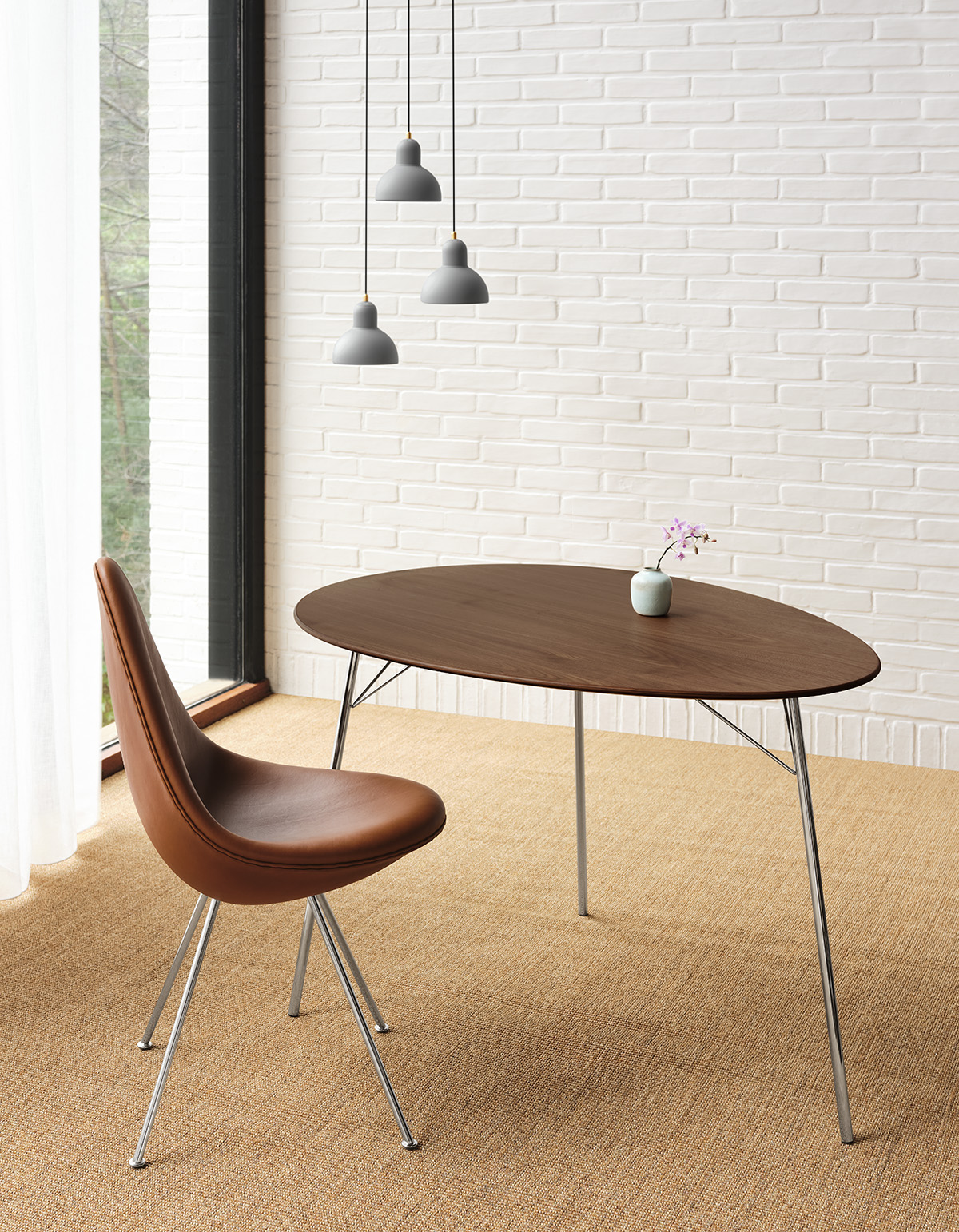 Originally crafted in teak and rosewood, the elliptical table is now offered in FSC-certified walnut veneer. Resting on three polished chrome legs, the organic shape of the tabletop ensures a relaxed and intimate seating environment where no two individuals face one another directly. It is shaped to perfectly accommodate three, three-legged Ant chairs, yet has room to comfortably seat more. Equally purposeful as an informal kitchen or dining table in smaller spaces as it is as a home office desk, the Egg table fits seamlessly into any setting, raising the bar for our daily rituals.
The original Egg table was in production until 1960. In 2002, the unique table design was launched as part of a limited-edition set including three Ant chairs to mark what would have been Jacobsen's 100th birthday.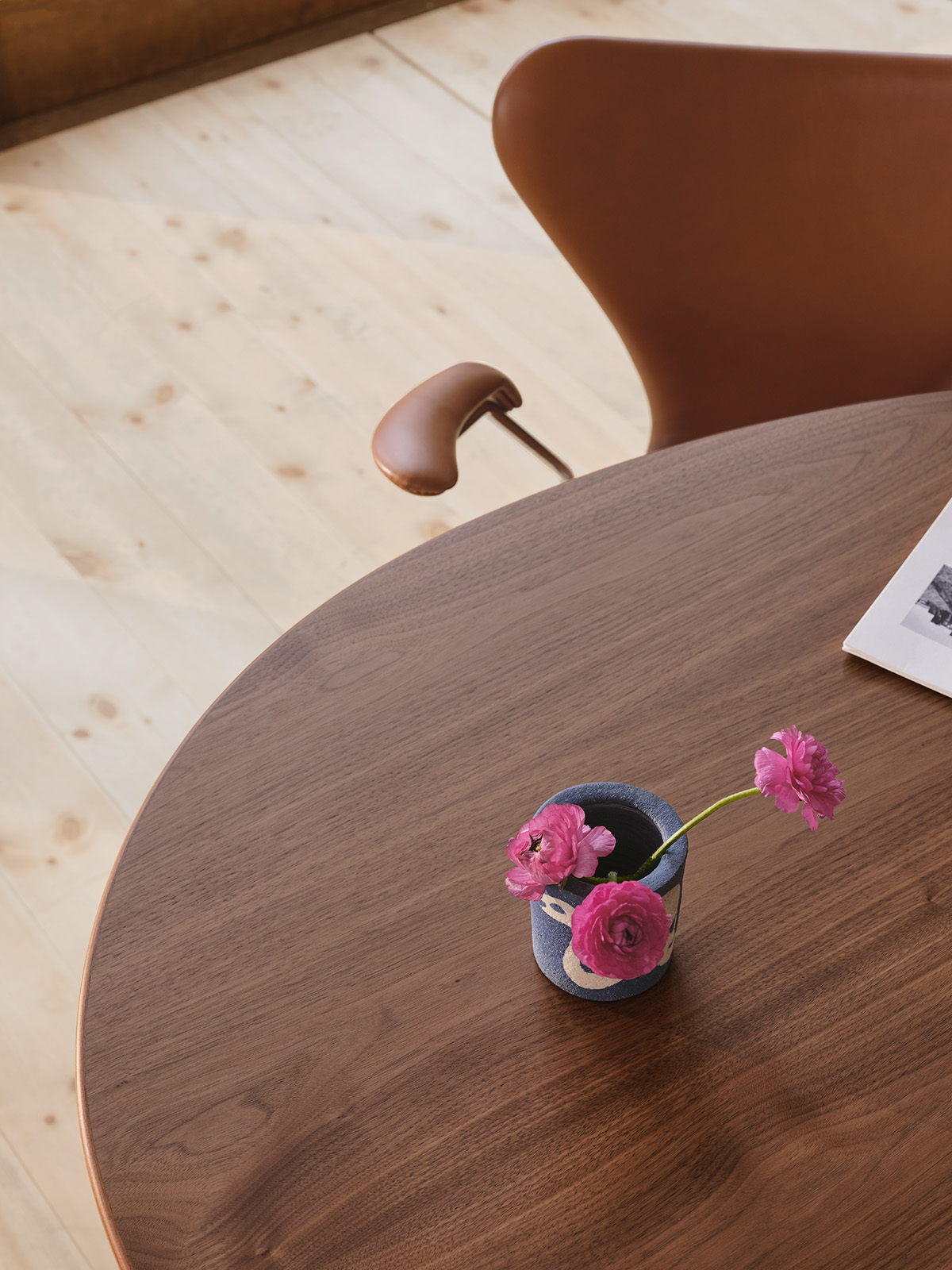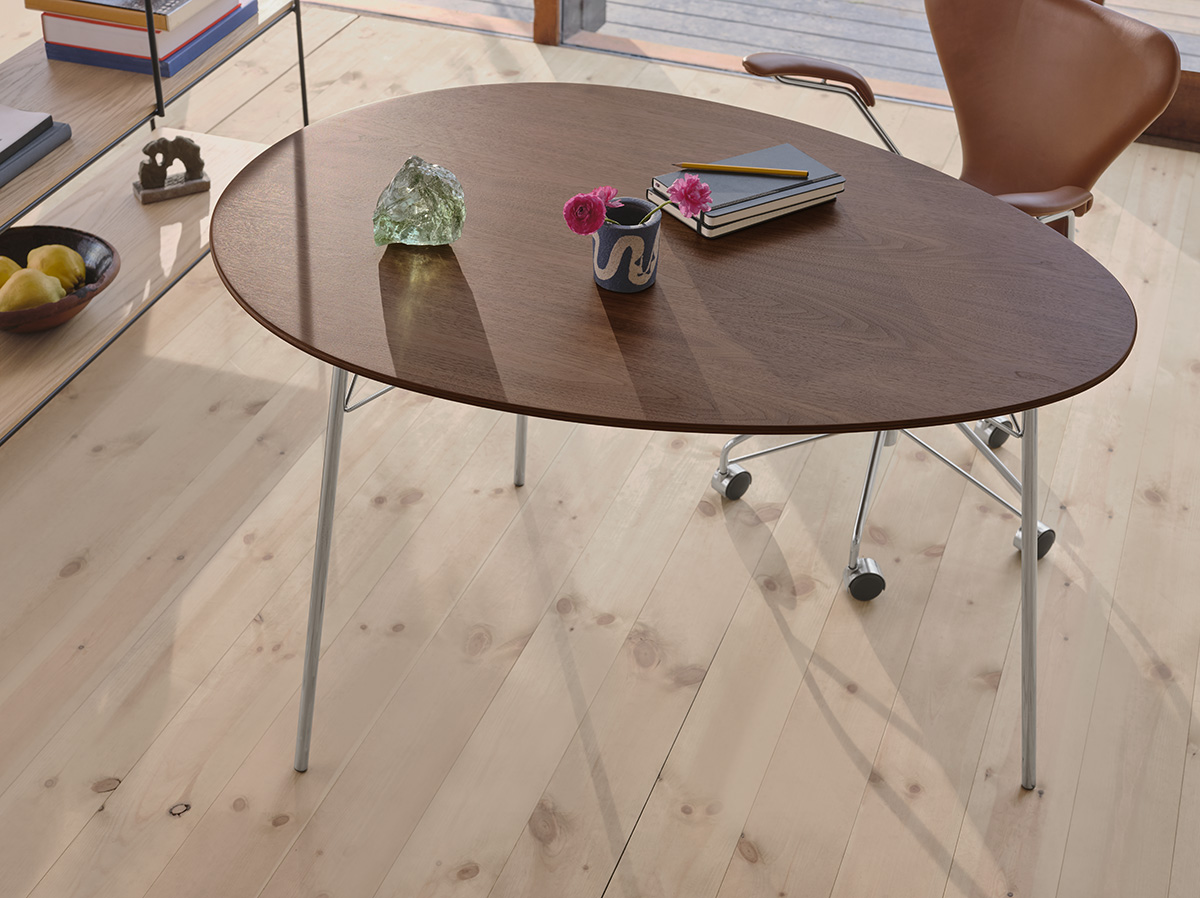 Fritz Hansen celebrates 10 years of the Georg Stool with an exhibition and charity sale …