Børge Mogensen Conscious
Danish modern reimagined by Mater in an upcycled WASTE edition using their patented Mater Circular Material.
Mater is launching a collection of chairs and tables designed in 1958 by the renowned Danish furniture designer and architect Børge Mogensen. It is the first time a collection from Børge Mogensen relaunches in a different material than the original. A new sustainable and circular material made from waste and developed by Mater forms the seat and backrest of the chair.
The heritage from Børge Mogensen goes Conscious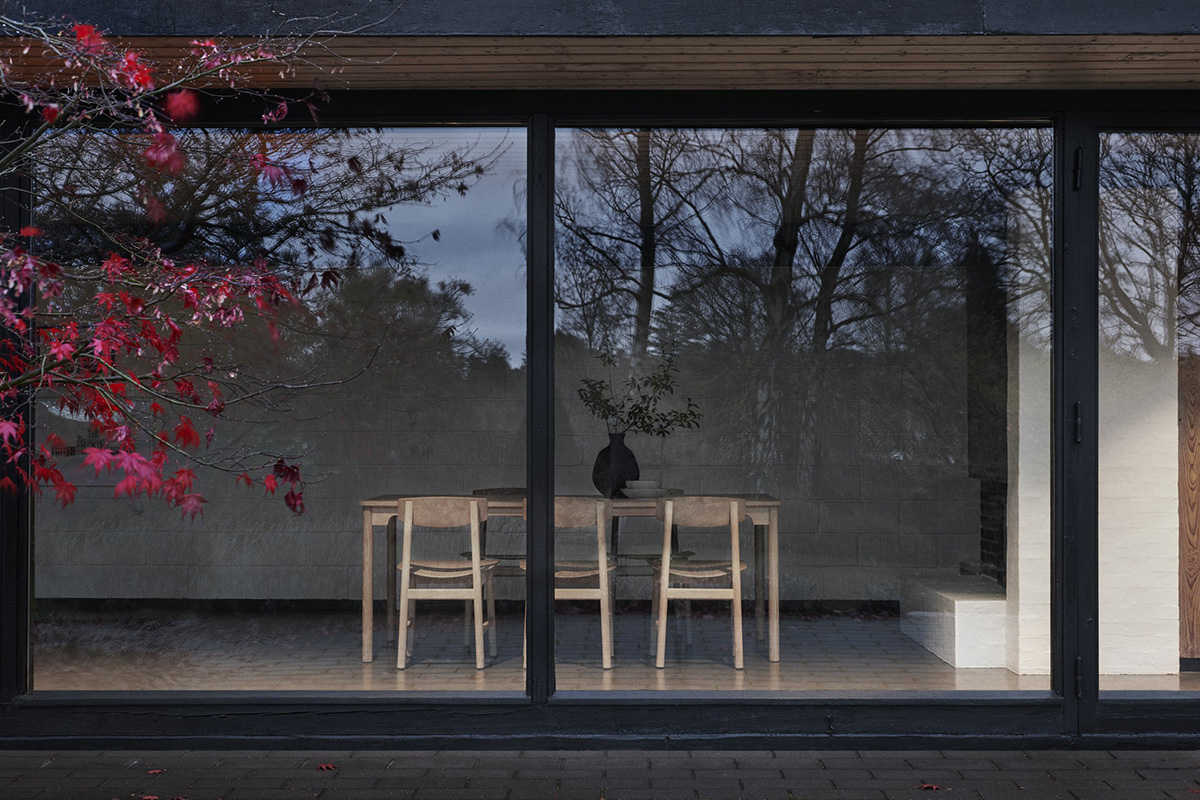 The development of the innovative new material finishes what has been a close collaboration with two of Børge Mogensen's grandchildren, Emilie Ventujol Mogensen and Sarah Alexandra Moutouh. The visual campaign also bears a unique Mogensen mark, as Emilie Ventujol Mogensen and her brother Rasmus Mogensen act as creative director and photographer.
It is no coincidence that the three grandchildren are deeply involved in this collection. Emilie Ventujol Mogensen and Sarah Alexandra Moutouh are both designers, and together with the other four grandchildren, they are now more involved in the design legacy from their grandfather. A task they approach in a very humble way because, as they say, " It is not just our family's heritage, but Denmark's."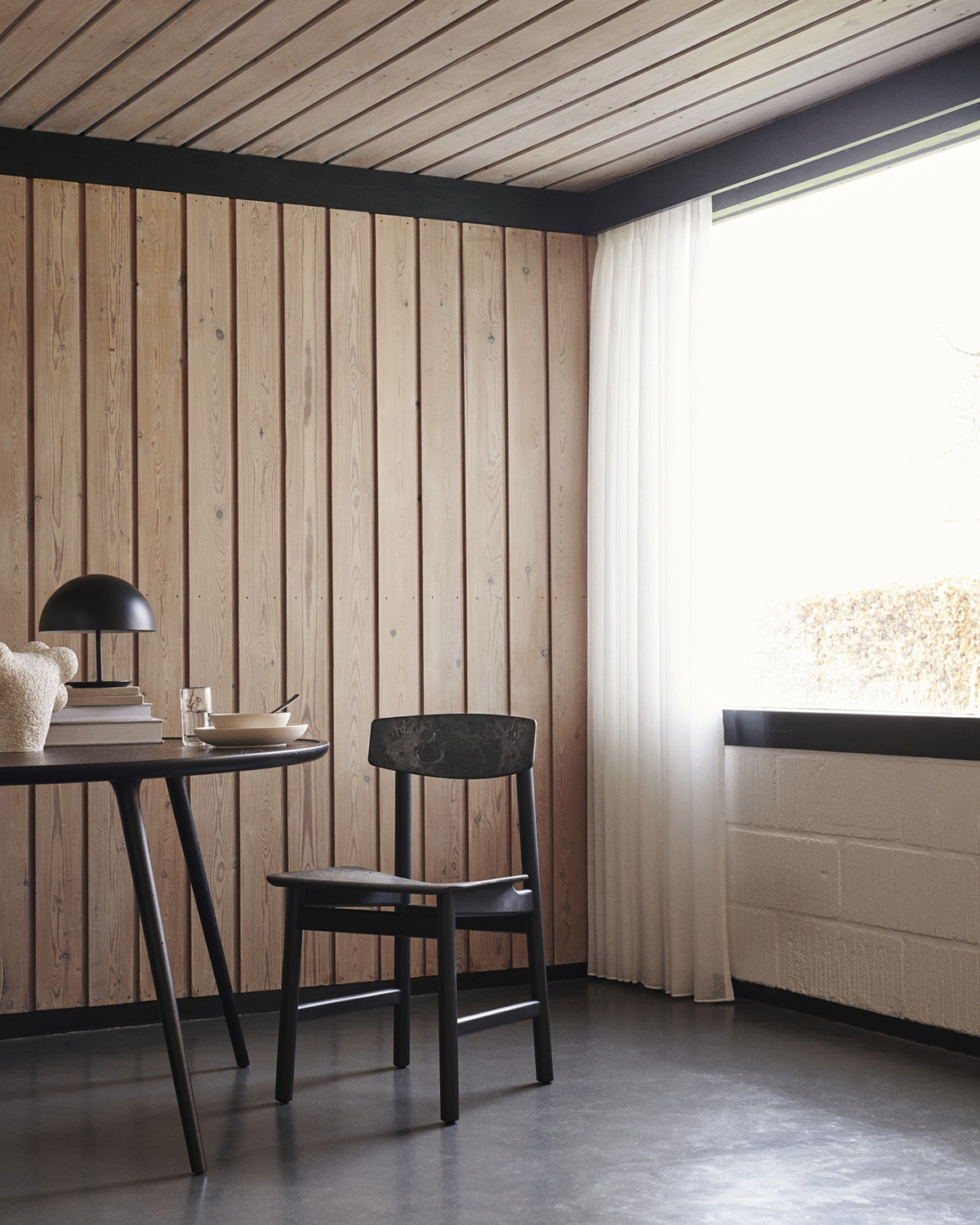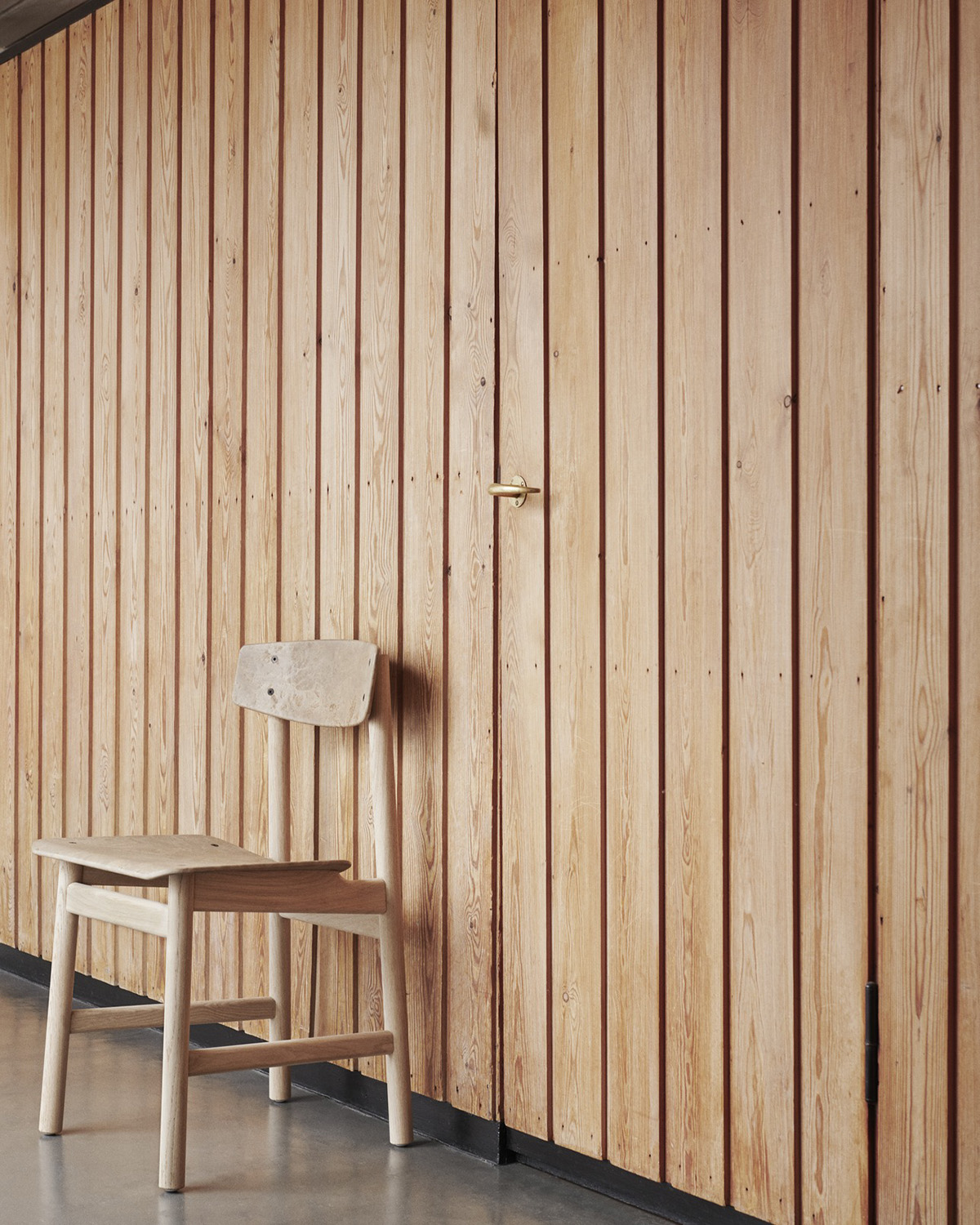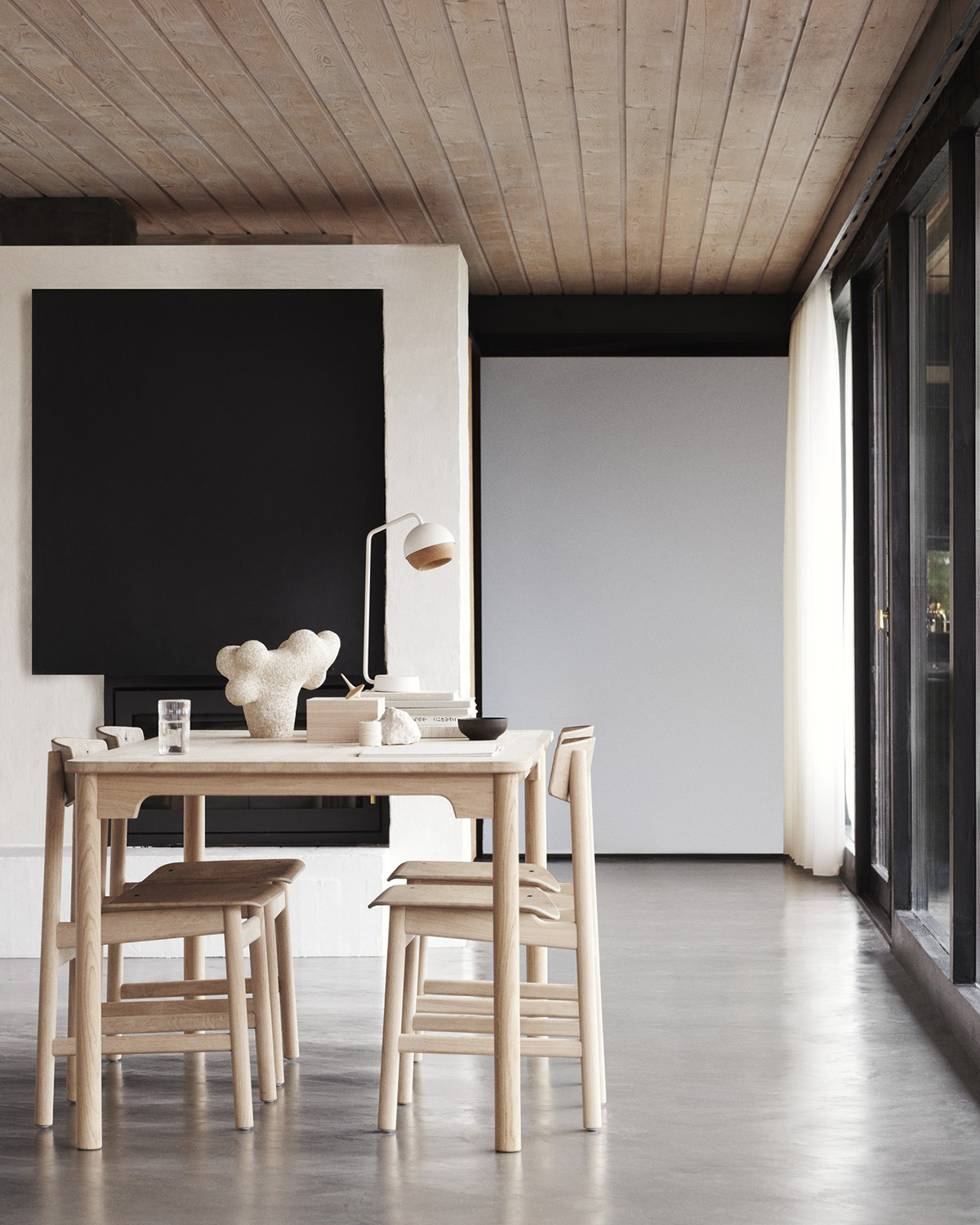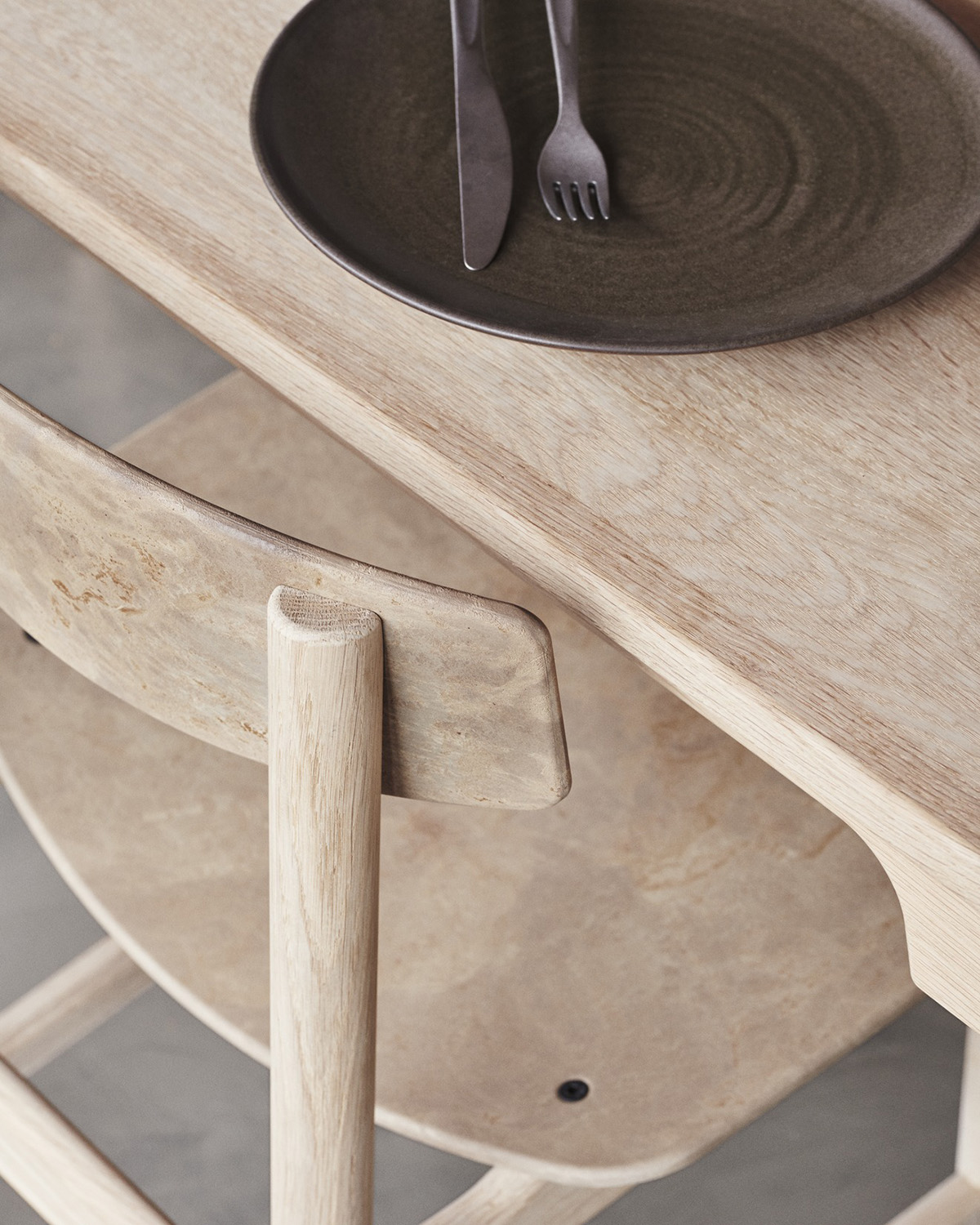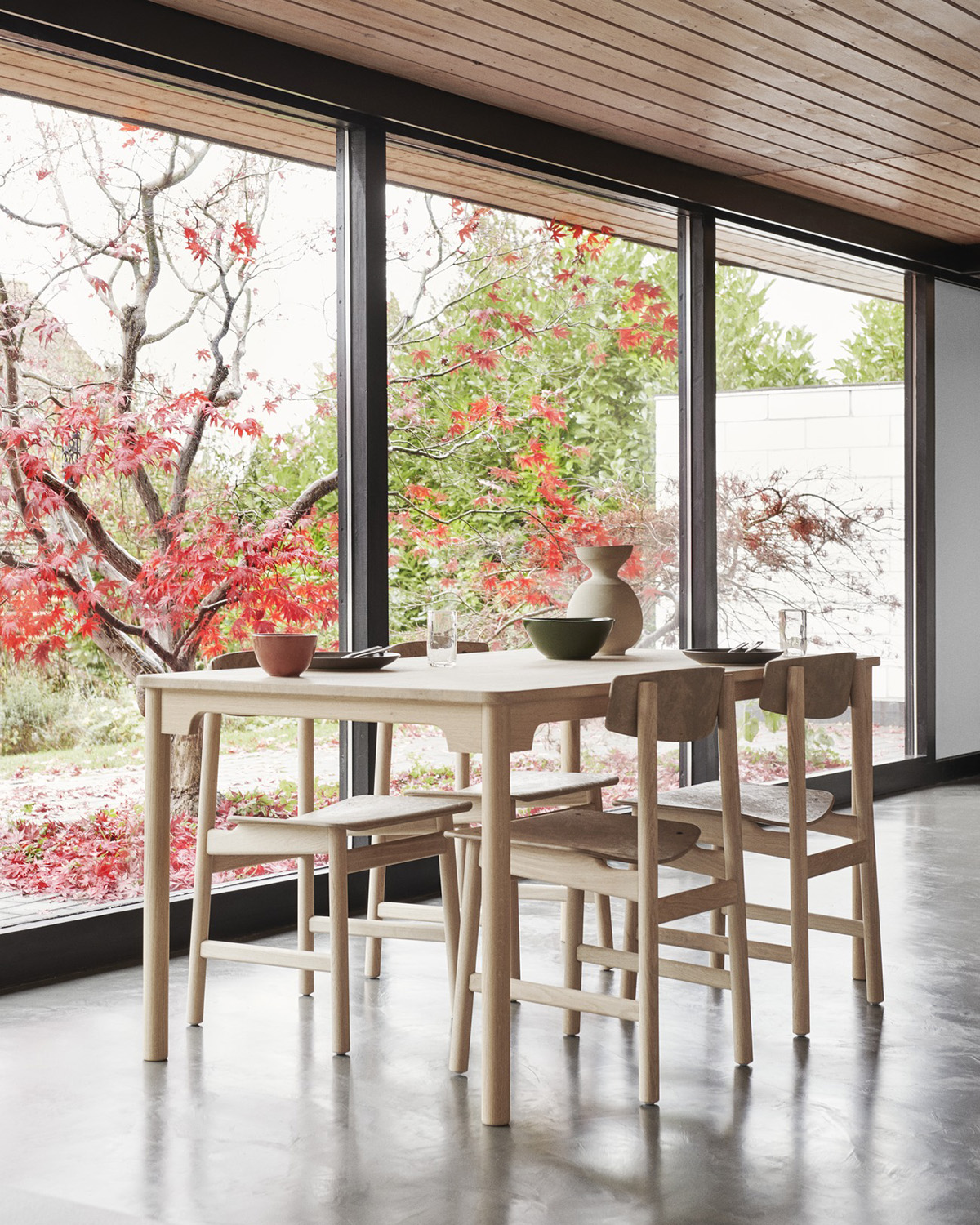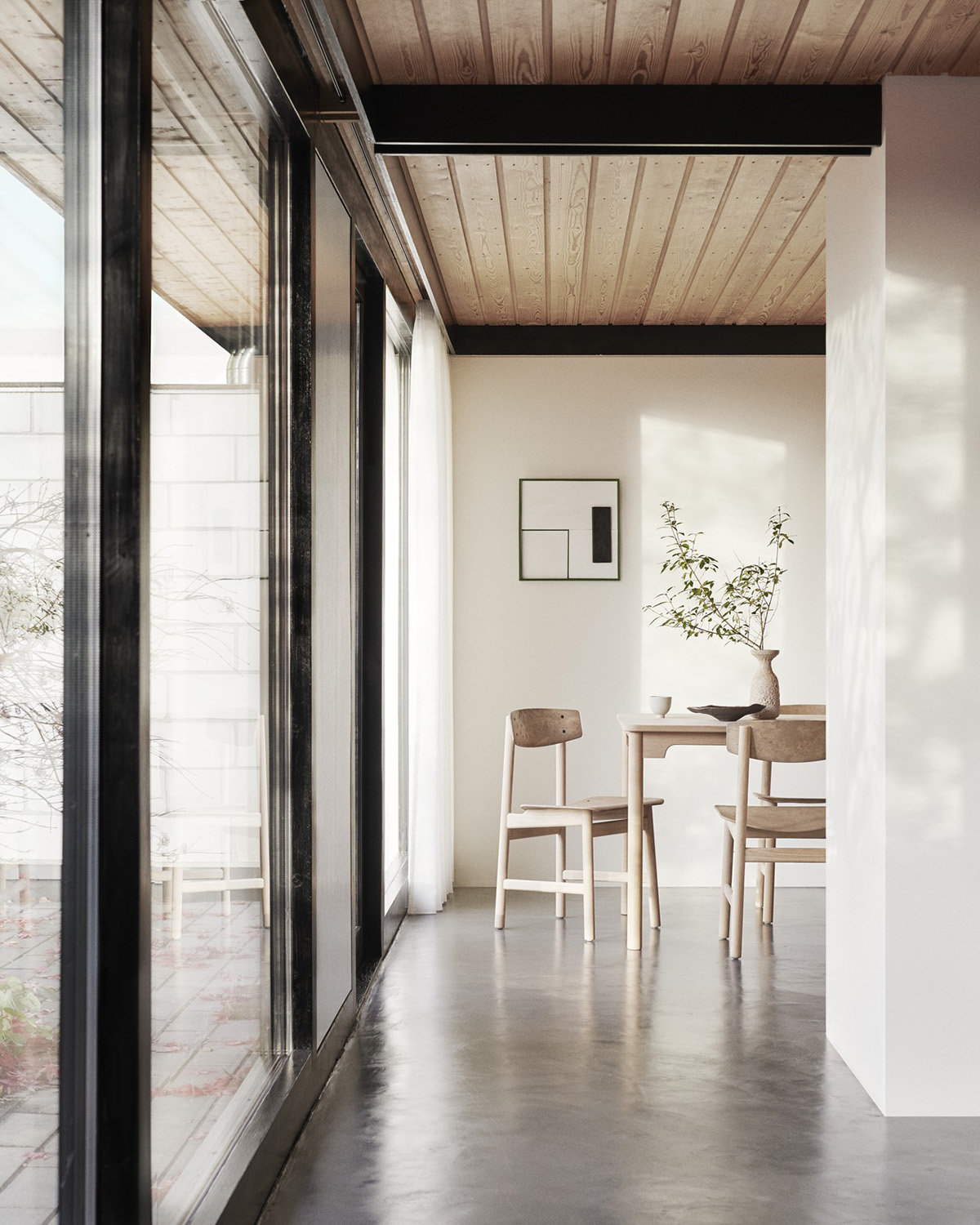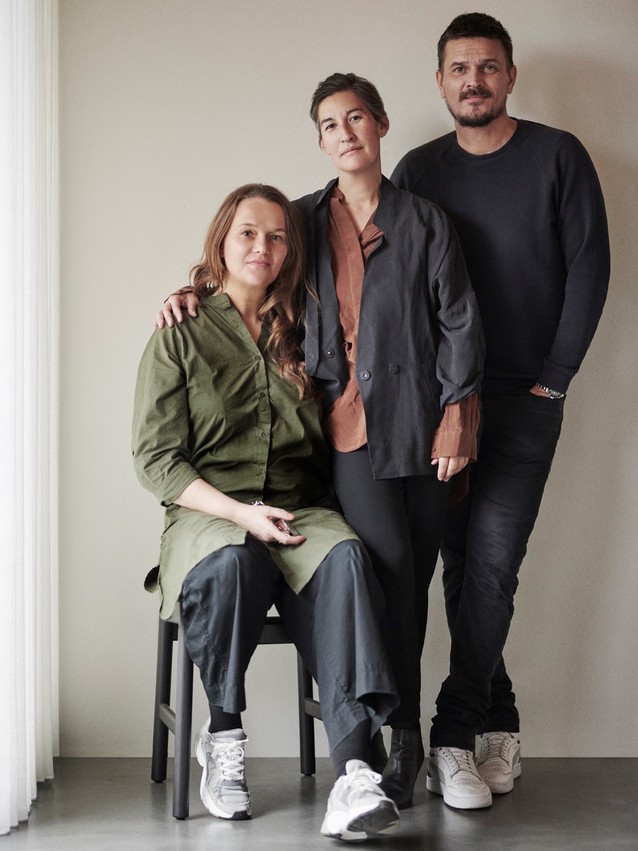 Grand daughter of Børge Mogensen,
Emilie Ventujol Mogensen:
"Our family shares the understanding that just because you can produce some of Børge's designs, it does not mean that you have to. It needs to make sense in ways that cannot necessarily be measured. It must be driven by visionaries who do not accept the world's status quo. This is how we perceive Mater. They are on an important mission working with circular production. The future calls for companies that take that responsibility and manage to make it into a solid and lucrative business. We would like to support that with our family's name and values."
Founder of Mater and Head of Circular
Transformation, Henrik Marstrand:
"Working with the Mogensen family has been a fantastic opportunity for Mater. It has been very motivating to put a collection from the 1950s into production in new circular materials. It gives the furniture a completely new expression and materiality."
Photo: Grand children of Børge Mogensen: Emilie Ventujol Mogensen,
Sarah Alexandra Moutouh, Rasmus Mogensen.
Launching Mater Circular Material
A circular waste composite

The seat and the backrest of the new chair are made from upcycled fibre-based waste materials and plastic waste mixed with sawdust from the FSC wooden base of the chair, in short, Mater Circular Material.
Mater has developed this innovative technology for press moulding many kinds of furniture. The technique allows efficient upcycling of industrial waste and, at the same time, reduces carbon emissions. For this collection, industrial waste from Grohe and BKI Kaffe get mixed with sawdust.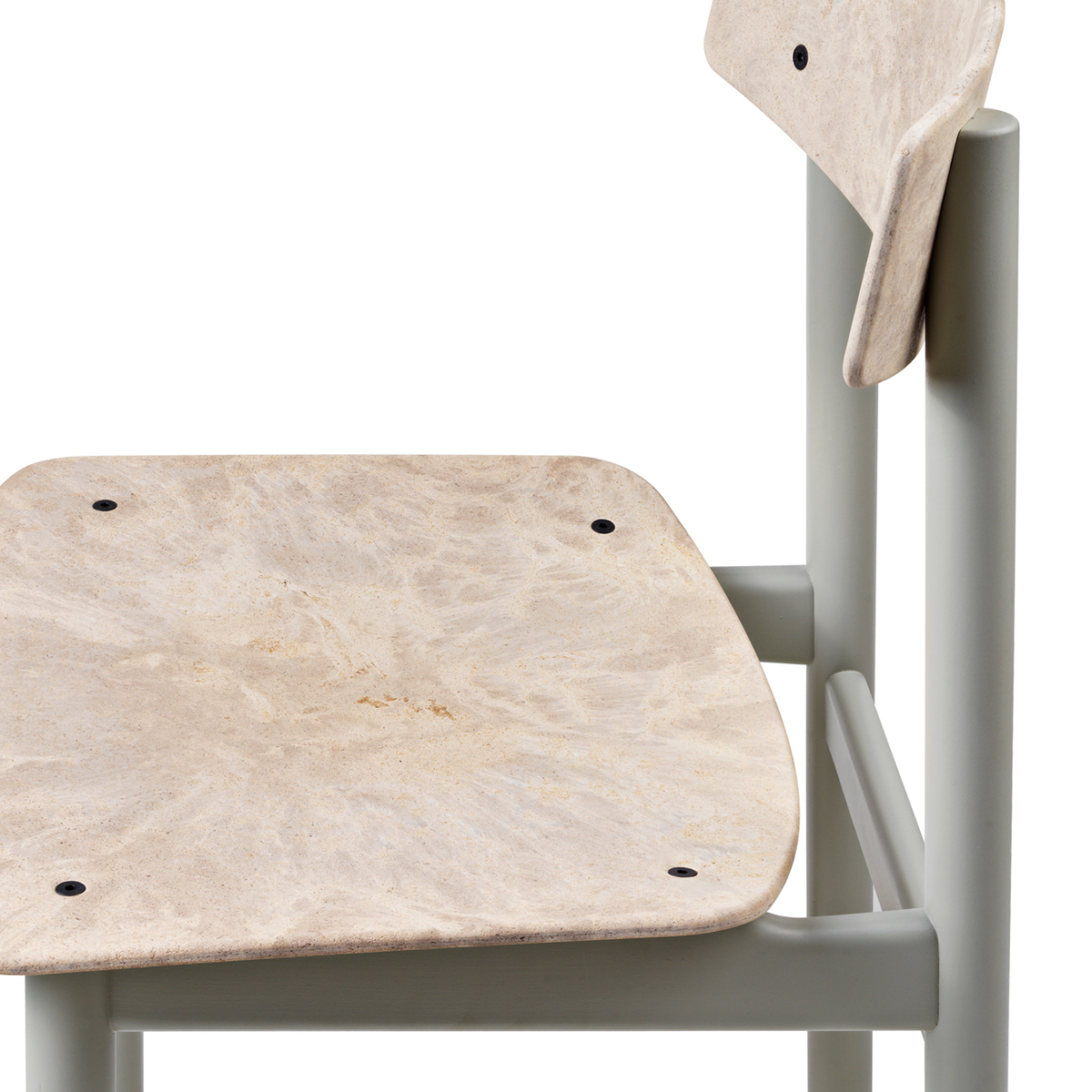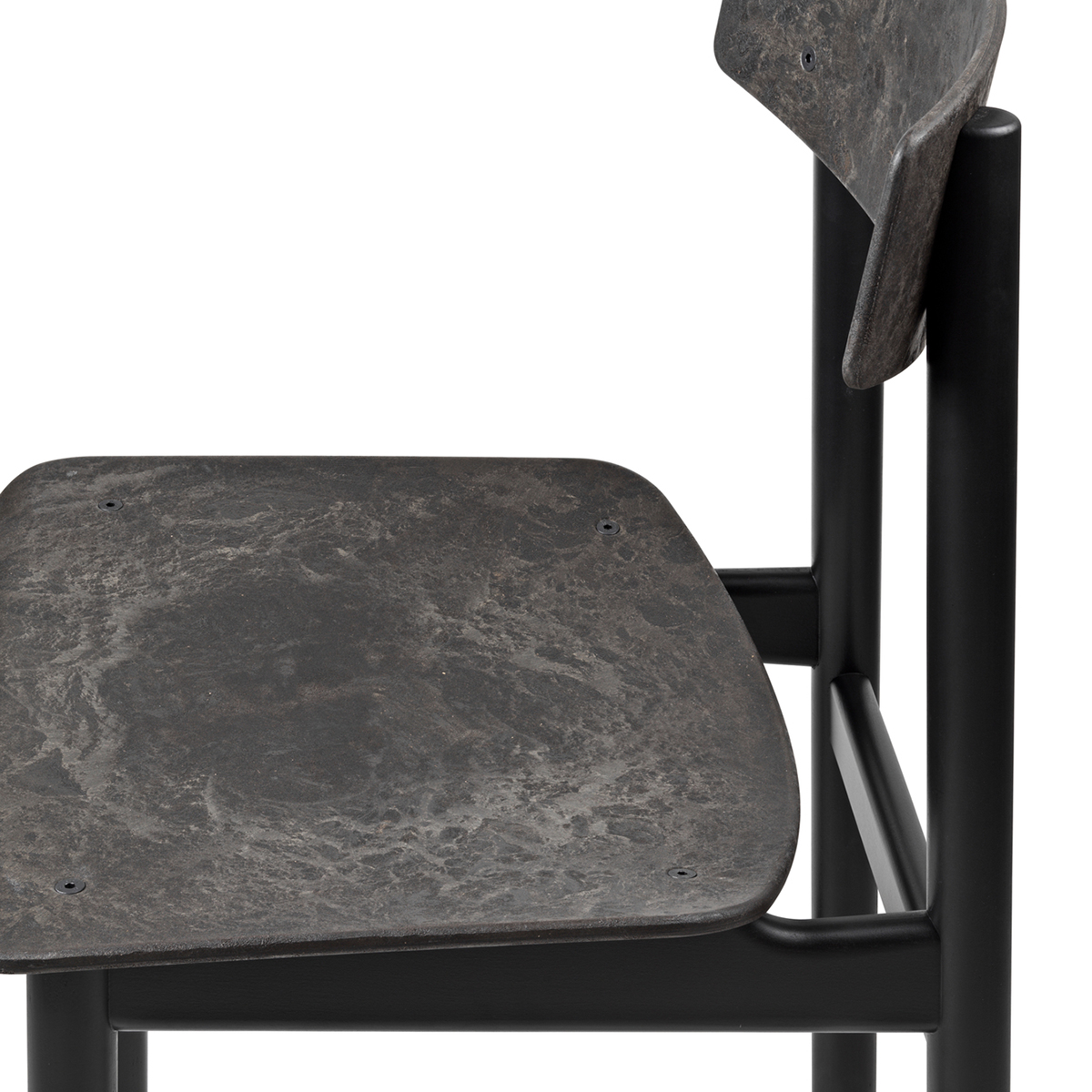 Henrik Marstrand is also responsible for the product development of the collection and the cooperation with Emilie and Sarah. He says;
"When launching a new collection, we always make sure that it supports our vision to use upcycled plastic and other waste materials. We are confident that The Børge Mogensen Conscious collection will make a significant positive impression in our industry."
Design for Disassembly
The new composite material is designed to be reprocessed again and again. Anything made with Mater Circular Material can be recycled and made into new furniture up to five times. This is an essential step towards Mater's vision of becoming one hundred percent circular.