Shell is an acoustic pendant, a sculptural piece of sound absorbing art, constructed of several hemp sheets that contains amazing sound absorbing and aesthetic qualities. The sculptural shells shows the beauty of the natural hemp fiber.
Shell is very well placed in different kinds of interiors in need of a healthy sound environment and a beautiful atmosphere, for example such as public spaces, restaurants, offices and private homes.
Shell also provides a negative carbon footprint, is recyclable , comes in a flat pack and is easy to hang.
"When designing Shell we started with the flat hemp fiber sheets and experimented with different shapes by folding them into three dimensional shapes."
The designer Monica Förster is the creator of some of the most internationally renowned objects in contemporary Swedish design today, she grew up close to the Arctic circle in the very north of Sweden. Her work is characterized by a strong sense of pure form mixed with a never ending curiosity for new materials and technology. She has been awarded many Swedish and international awards as the Designer of the Year and the prestigious Sweden's Architect, Association Award, The Golden Chair.
Light and easy to hang.
Negative carbon footprint.
Eco-friendly and sustainable.
Color: Natural hemp fiber, off white
Material: Hemp fiber
Size: 1600x 480 mm
Made by Yeseco for Okko.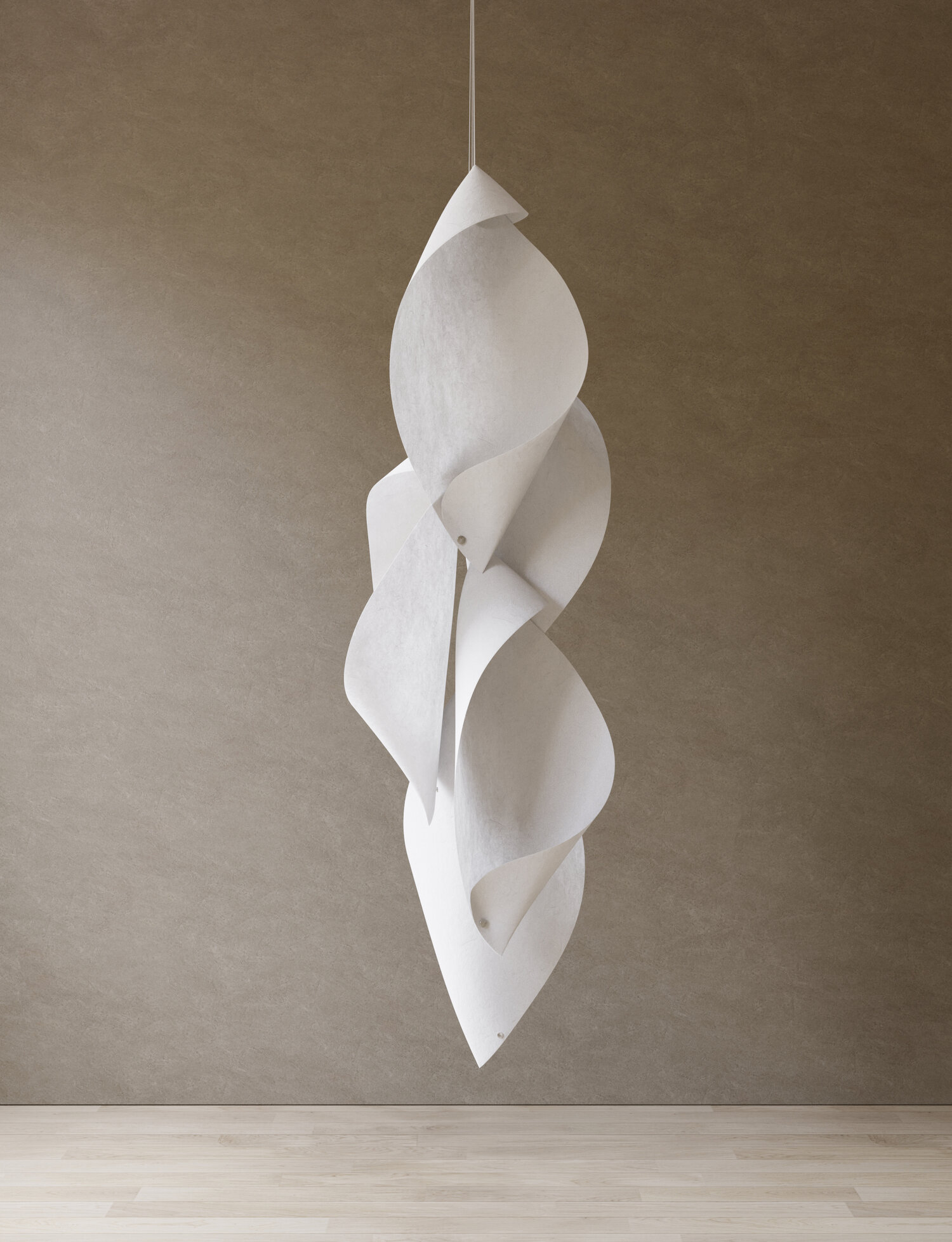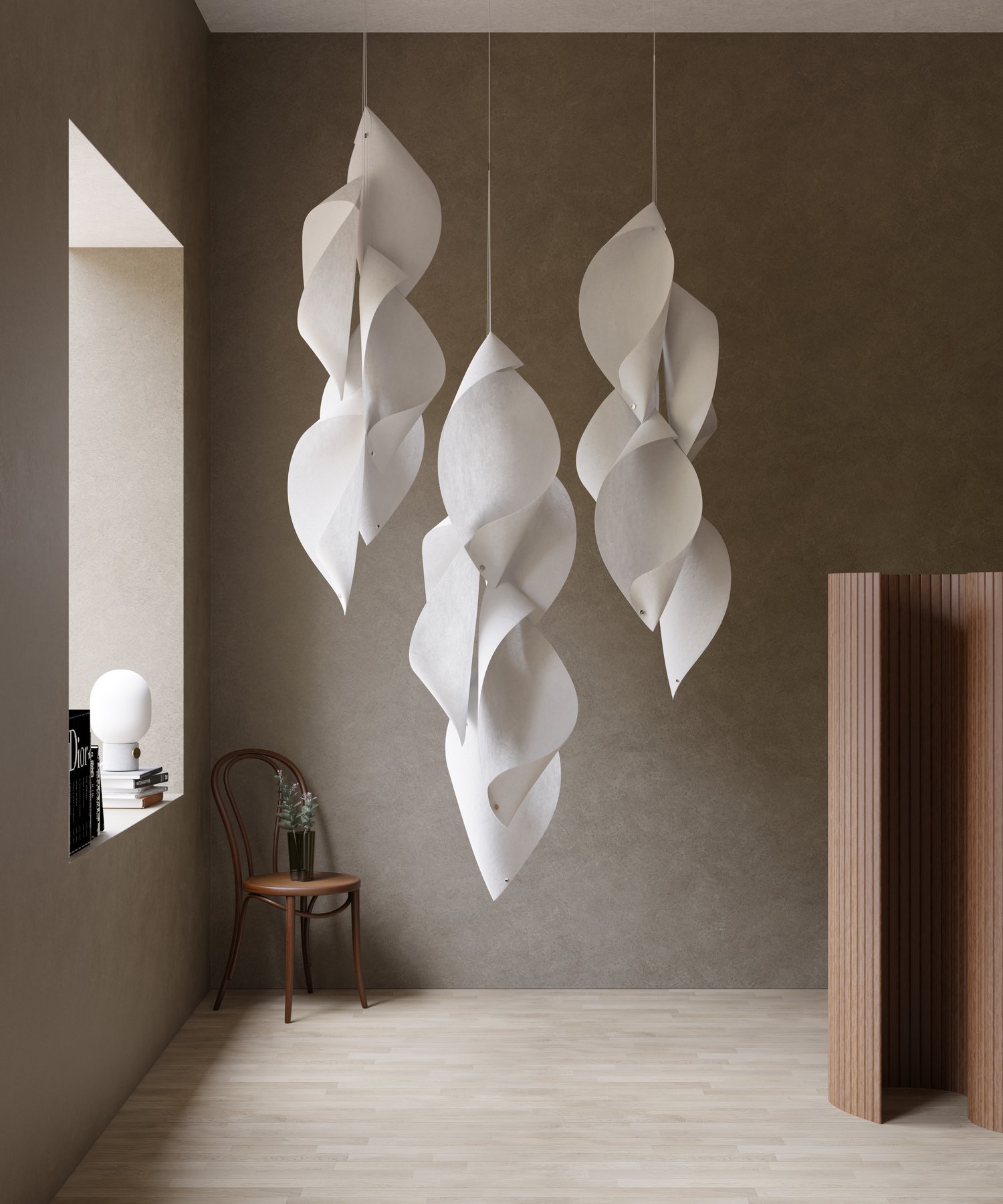 More design from Monica Förster:

We have drawn inspiration from the shapes between the Dorotea Cutlery to create a new …