Tucano
Design Monica Förster – 2020
Tucano Desk for Zanotta Awarded Best of Year Product Winner by Interior Design New York

Essential and authentic, almost "primitive"
A discreet, elegant, sculptural desk, an expression of refined simplicity and design synthesis. Attention to detail can be found in the visible rivets placed on the corner joints and in the new way of processing the leather whereby the thickness is tapered to create a depression that runs along the entire perimeter of the surface top.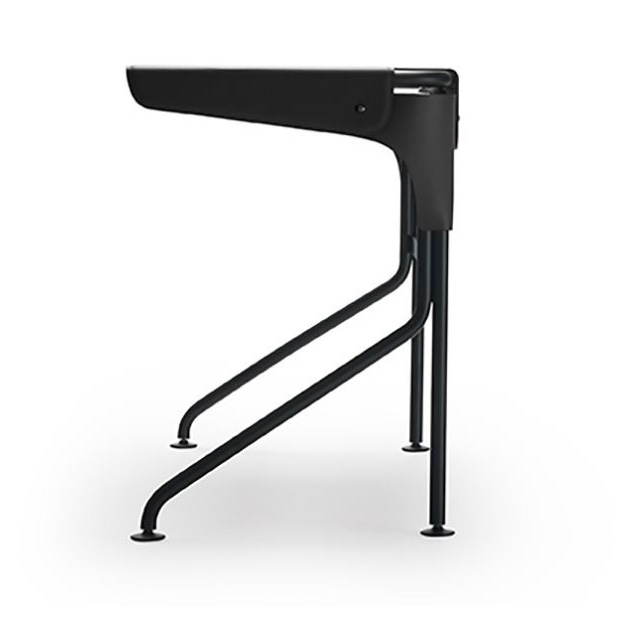 Leather, an ancient material, precious and at the same time raw, contemporary and timeless.
The matte black tubular steel structure draws a continuous profile and creates the support for the thin top, made with a single piece of leather that rests on the structure, leaving only some parts uncovered.
A functional and refined desk in durable and quality materials: an ideal work companion for the home environment and for hospitality.