Monica Förster's Sheer chair was developed with the ambition to create a chair that is as light as possible, for a number of reasons, including making it easy and ergonomic to use.
"I've worked before with projects where the weight of the products has been decisive, from a work environment perspective," says Monica Förster. "We thought, why not take the demand for light weight very seriously, making the chair easier for people to work with, allowing lightness to be the driving force for the entire creative process."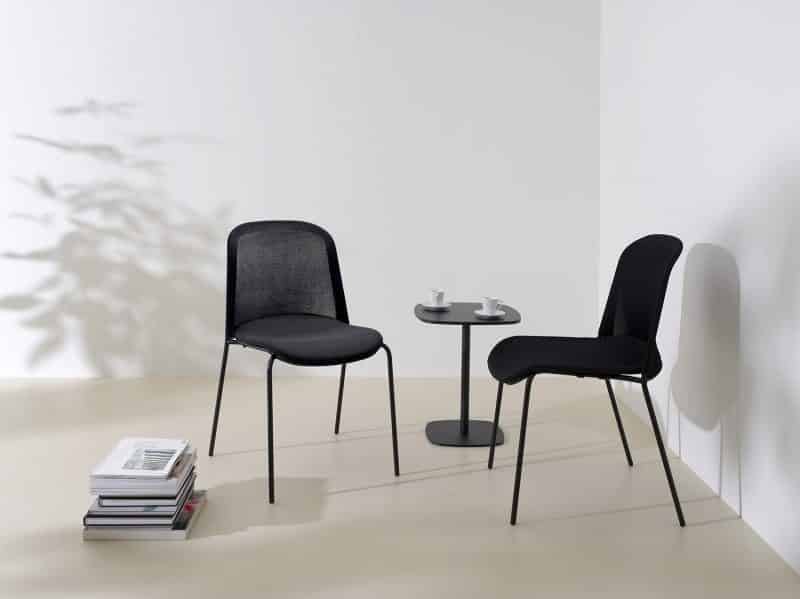 Sheer is a technically advanced and innovative chair, with a semi-transparent technological textile assembled onto a thin steel construction base. Apart from its light and transparent appearance, the seat can easily be replaced when needed. It is a chair that is very carefully thought through and crafted in every detail, with superior comfort and ergonomics.
"The pursuit of lightness has given the chair some interesting additional qualities," says Monica Förster. "For example, if selected with the textile and the frame in a monochrome, subtle color, it can give a room a dreamy character, almost like a cloud, or a mist, while remaining high-tech in its expression. I love that combination of high-tech and poetry."
Sheer was first introduced as a Lab product in 2016.



Offecct AB | Box 100 | 543 21 Tibro, Sverige | +46 504 415 00 | support@offecct.se | www.offecct.se
facebook.com/offecct | instagram.com/offecctofficial | twitter.com/offecct | pinterest.com/offecct
Spara
Spara
Spara
Spara
Spara
Spara
Spara
Spara
Spara