Børge Mogensen (1914-1972)
Børge Mogensen was born in 1914 and died in 1972. He qualified as a cabinetmaker in 1934 and continued his studies in Copenhagen at the School of Arts and Crafts and at the Furniture School of the Academy of Fine Arts from 1938 to 1942.
The leader of the Furniture School was Professor Kaare Klint, whose influence on contemporary, Danish furniture design is legendary. Kaare Klint perceived Børge Mogensen as extraordinarily talented and he highly valued Mogensen's skills. This characteristic relationship led to a close co-operation between the teacher and the student.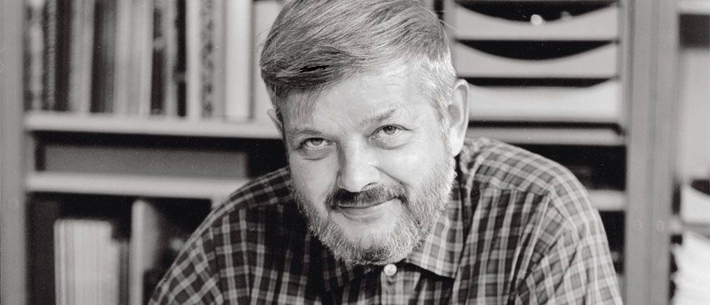 The co-operation was advantageous to both of them and in 1950 Mogensen was ready to establish his own design studio. In the following years he used his accumulated experience and skills in designing furniture for well-known names such as Karl Andersson & Söner and P. Lauritzen & Søn.
In 1955 a co-operation between Mogensen and FREDERICIA FURNITURE was established. A very fruitful partnership was born, and Mogensen was indeed given the chance to highlight every aspect of his comprehensive designer skills. The owner of FREDERICIA FURNITURE, Andreas Graversen, was able to follow Mogensen in his ideas and to consistently fulfil his uncompromising demands for thoroughness and quality.
For more than twenty years Børge Mogensen managed to turn the dreams of the previous generation into reality, and today he does the same for the present generation. The fact that he was a cabinetmaker by profession is undoubtedly the reason why he retained the craftsman's humility towards his task and respect for his materials.
He stressed the value of functional tradition when creating new pieces of furniture and his education made him alert to every possibility in the production process. Instead of having an aversion against everything old, he preferred to build his projects on experiences accumulated in the course of centuries. Thus tradition within the history of the art of furniture was highly valued by him. He was – and continues to be – our Grand Old Man.
Photo: Villy Lund
More design from Børge Mogensen:

Inspired by Japanese interiors and Danish avant-garde art in Mogensen's home, the popular wooden chair, …