A HOME
Beckmans School of Design | String Furniture
A project within Vandalorum's Art and Industry program
The Gallery. 28.10 – 14.1 2024
The program Art and Industry at Vandalorum creates exchanges between industries in Småland and Swedish design and art schools. These exchanges focus on perspectives and approaches through critical examinations of materials, processes, and products. The program's pilot project, titled "A Home," involves bachelor's students from Visual Communication at Beckmans School of Design in Stockholm and String Furniture, manufacturing at Lovas Svets, located outside Anderstorp. String Furniture has donated six shelves to the students from Beckmans. By placing objects in each shelf – without altering it in any other way – the students have experimented with the function, form, history, and symbolic values of the String shelf. They have also designed graphic identities for the shelves. The thematic starting point for their work has been "folkhemmet", the people's home, a concept coined by the social democrat Per Albin Hansson in 1928.
In 1949, the publisher Bonniers realized that they could sell more books if the bookshelf had a more central place in Swedish post-war homes. They therefore announced a competition in which they sought a shelf that was affordable, easy to transport, and equally easy to assemble. The contribution by Nisse and Kajsa Strinning, the String shelf, was chosen as the winner and became a very common piece of furniture in Swedish homes during the 1950s. During the same period, Sweden left behind the era of national romanticism and embraced growth and societal development, shifting focus from German and French culture to American culture; Swedish entrepreneurship and industry thrived, topping international trade statistics and welcoming extensive labor immigration; social reforms that laid the foundation for the "folkhemmet" were
implemented; in the Olympic Games, Sweden excelled as one of the highest-ranking nations. Sweden maintained neutrality during the Cold War, and Dag Hammarskjold became the SecretaryGeneral of the United Nations; homosexuality had recently been decriminalized, and soon the State Institute for Racial Biology would cease to exist. The story of Sweden underwent a radical transformation.
The title "A Home" refers to the "folkhemmet" but also alludes to belonging within the nation. What was the "folkhemmet"? And what is it today? Who has been included in it, and who has been excluded from it? The title can also be traced back to sayings like "my home is my castle," Alice Tegner's song "Du svenska bygd, du hem i nord" from 1901, and Carl Larsson's book "A Home" from 1899, which aimed to serve as an example of how Swedes should decorate their homes.
The Art and Industry program at Vandalorum is carried out in collaboration with and with the support of The Hamrin Foundation.
Thanks to Beckmans School of Design, String Furniture, Lovas Svets, the Swedish Arts Council, Region Jönköping County, Värnamo Municipality, and Vandalorum's Partners: Hamrin, Liljedahl & Svenstig
Photo: Sune Sundahl, String Design, 1958 / ArkDes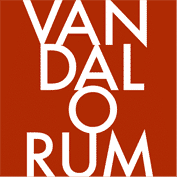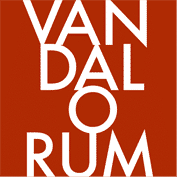 VANDALORUM Skulpturvägen 2, 33144 Värnamo. Tel. 0370-30 22 00
info@vandalorum.se • www.vandalorum.se
More news from Vandalorum:

A HOME Beckmans School of Design | String Furniture A project within Vandalorum's Art and …