For 2020 Design House Stockholm are about to challenge contemporary design industry with a revolutionary eco-friendly production system. Just chose and pay for your design online, and pick it up locally without any unnecessary transport. First out is a pop art-inspired chair by the Swedish designer Alexander Lervik.
3D-production was all the rave ten years ago: just email your design and print it locally, no need for transport. The acclaimed Swedish designer Alexander Lervik looked even further in a TEDx lecture 10 years ago: why not create a Spotify for design before and not after everything gets copied? "We were about to land in the same position as musicians and record labels at the end of the '90s, everybody downloading without paying," says Alexander. "I wanted to be proactive before it was too late. And now we are finally ready!"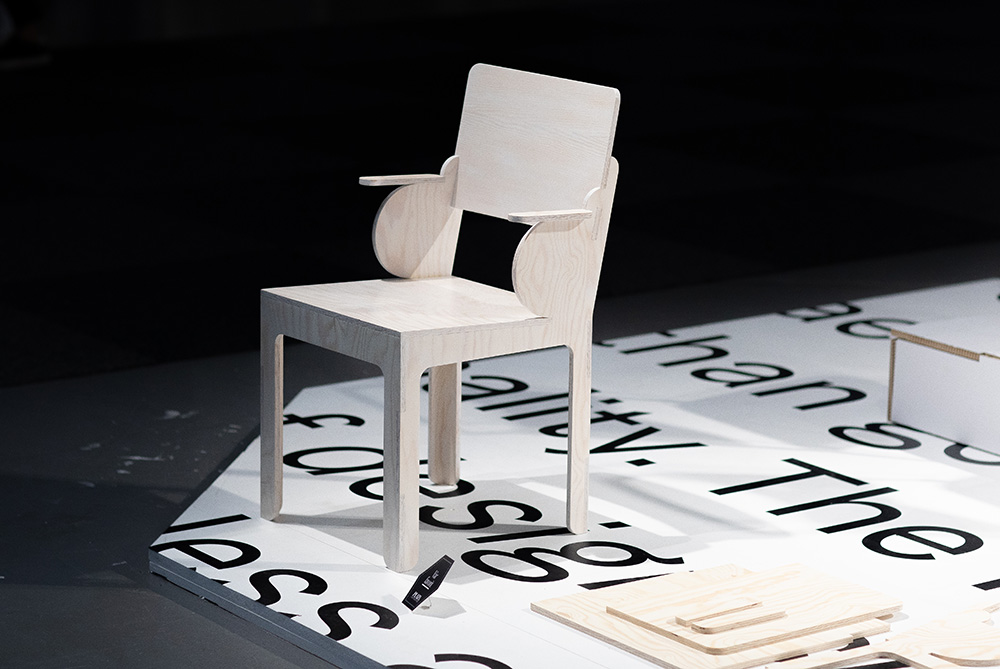 Design House Stockholm has together with Alexander Lervik embraced the idea in a totally novel manner thanks to thousands by thousands of workshops around the globe set up with laser cutters and CNC-equipment. "We will organize local producers in a worldwide net," promises Anders Färdig, founder and CEO of Design House Stockholm. "Just like locally produced food, we will offer locally produced design. No un-environmental transports, and no race to the bottom in low-wage countries. It's finally time for the design industry to embrace new technology and assume its responsibilities."
The idea is almost taken out of a pre-industrial context: use a reliable design and produce it locally. Now, boosted with the added benefit of digital design and manufacturing, Design House Stockholm will offer a new take on e-commerce with design templates readily available on the net. Each project will be thoroughly designed, facilitating the production in every detail. Just browse, chose and pay for your product on-line, Design House Stockholm will find the closest local producer where the client have the opportunity to meet the maker in person, or have it locally transported. A unique identification will certify the product along with a letter from the designer narrating the story behind the product.
By focusing on a truly sustainable production with all the hall-marks of fair trade, Design House Stockholm are presently looking for 1000 local producers to authorize. Wood furniture and ceramics are deemed perfect for a stream-lined around-the-world production, but Alexander Lervik's chair already now hints at the possibility of bespoke variations. His pop art-inspired chair can be had with two different laser engraved patterns.

Alexander Lervik's chair was launched at his exhibition Imaginationsx12 at the Sven-Harry art gallery in Stockholm from the 24th of January to 9th of February 2020, and at the Stockholm Furniture Fair, along with Design House Stockholm's radical new design manufacturing system.
More design from Alexander Lervik:

Alexander Lervik — FRAGILE 17.12.2022 — 28.01.2023 The table "Fragile Opposites" and the chair "Fragile …