Noon Light — Show your true colors
It is about time for a color revolution in the lighting business. And surely also in the Scandinavian interior architecture world where shades of grey and white still are the prevailing trend. Noon is the catcher in the rye with almost 200 vivid colors that will give architects and homeowners an un-precedented choice of expression. Combine light fixtures in shades of primary, secondary, or tertiary colors, mix strong or subdued contrasts, all in all with a maximalistic color flexibility. Noon will present both timeless designs and experimental light art under the artistic leadership of the Swedish light master Alexander Lervik, all infused with an explosive color palette.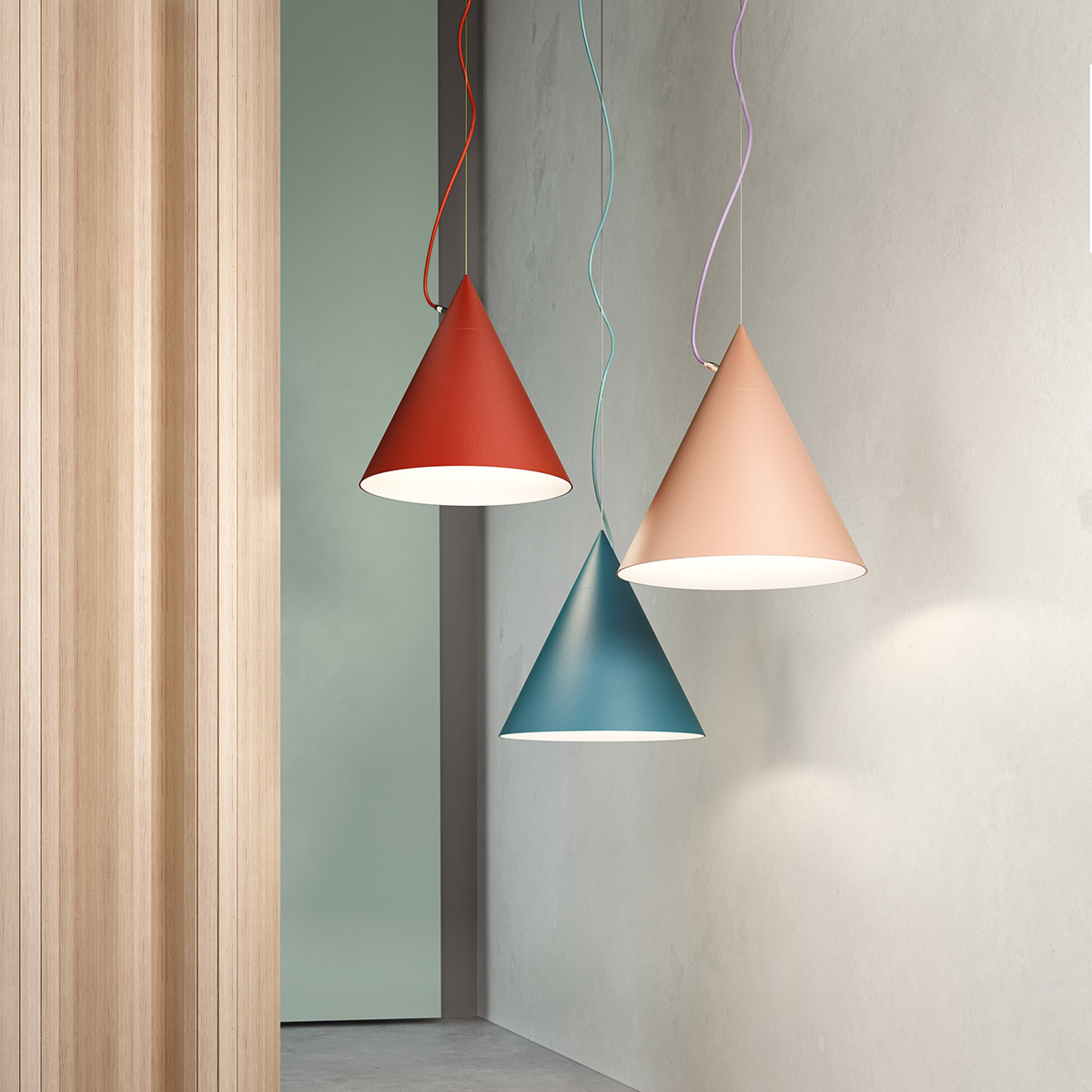 Noon will premiere at Stockholm Design Week 2022 with Castor, a classic form taking on a new life thanks to Alexander Lervik. Not only are there 200 colors to choose from, the electric cord's placement highlights Alexander Lervik's design. Choose among three sizes: diameters of 60, 40, and 20 centimeters. Add cables with hundreds of different colors.
— 'How can you infuse such a classic design with a new life?' Alexander Lervik asks rhetorically. 'How can it become a unique interior details? Adding lots of colors is one twist, another is to show off the play between weight and movement by letting the cable enter by the side instead of centered on top.' The cable is run through a bullet shaped massive cylinder with alternating polished and matte finish attached to the side of the shade. Rubber rings will help the cable run in spiral circles around the suspension wire made in brass, steel, or black lacquered steel.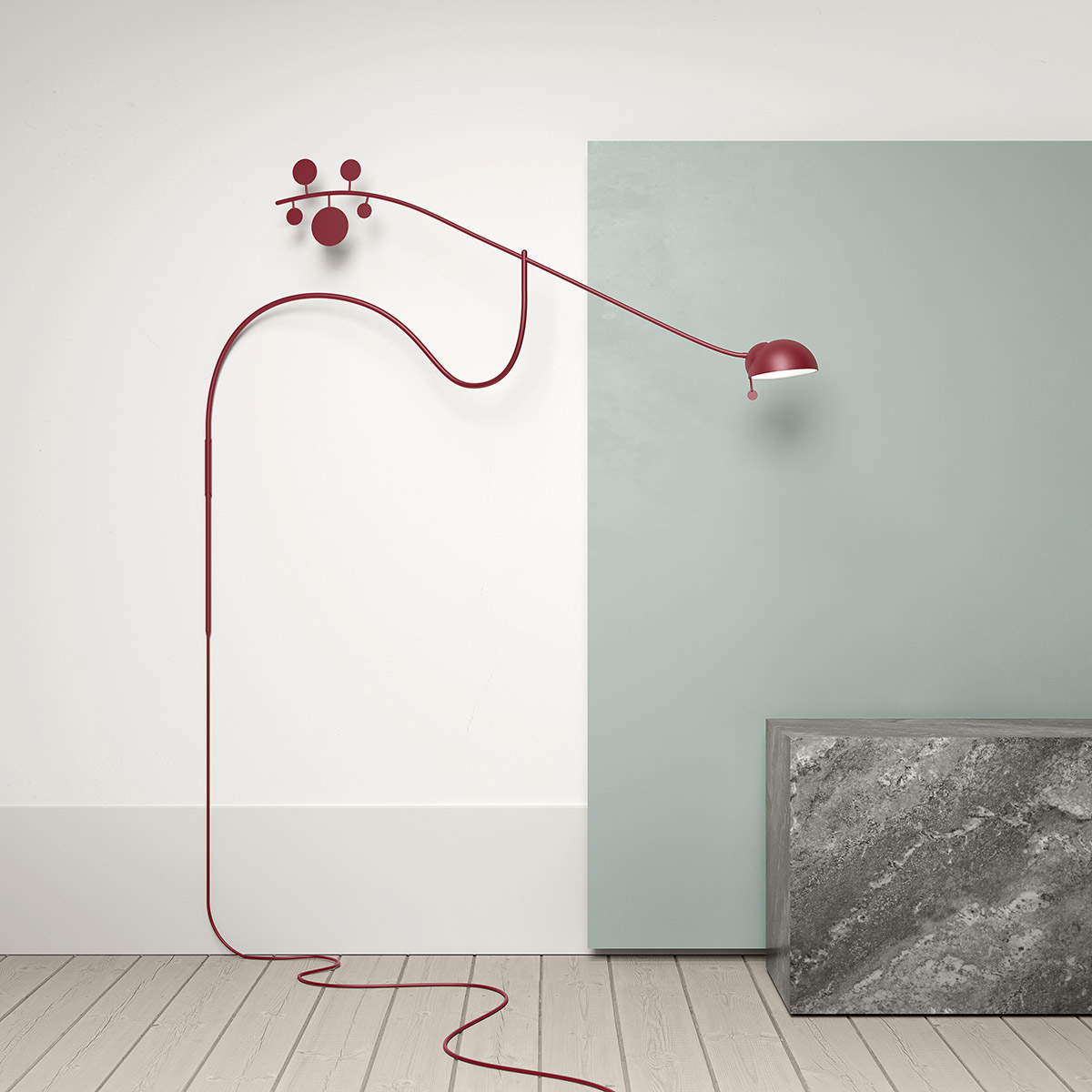 Anna Herrmann's graduation project from Beckmans College of Art is light presented as a balancing act. Juno is as elegant as a line drawing: the illusion of a line starting at an electric wall fixture and climbing along the wall to a discreet attachment where it transforms into a kinetic sculpture. Thanks to the balanced arm, Juno can swing out like a mobile from the wall to offer focused light on a dining or working table, or be tucked towards the wall, over a sofa, along book shelves.
— 'Juno was born when I re-made my mother's apartment. I wanted a lamp that is both a light sculpture and at the same time a practical solution for both working and relaxing.'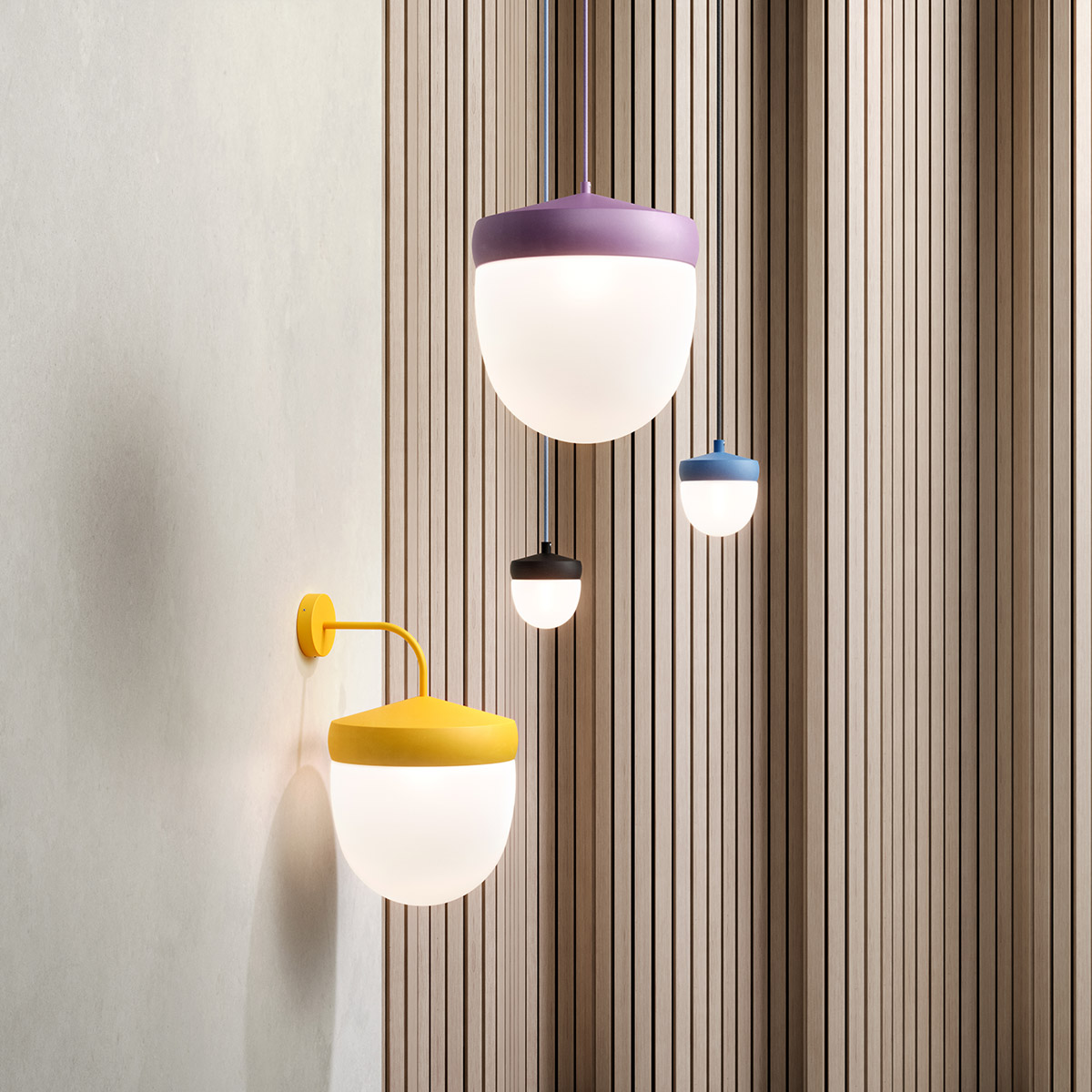 Pan, by Alexander Lervik, is reminiscent of nature and fairy tales, the organic formal language is a reminder of glassblowers and acorns. Pan will feel at home both in- and outdoors, and is available in 200 different colors. Choose between opaque or clear glass, and sizes of 10 or 30 centimeters. The structure paint allows for a pleasing touch for both eyes and hand.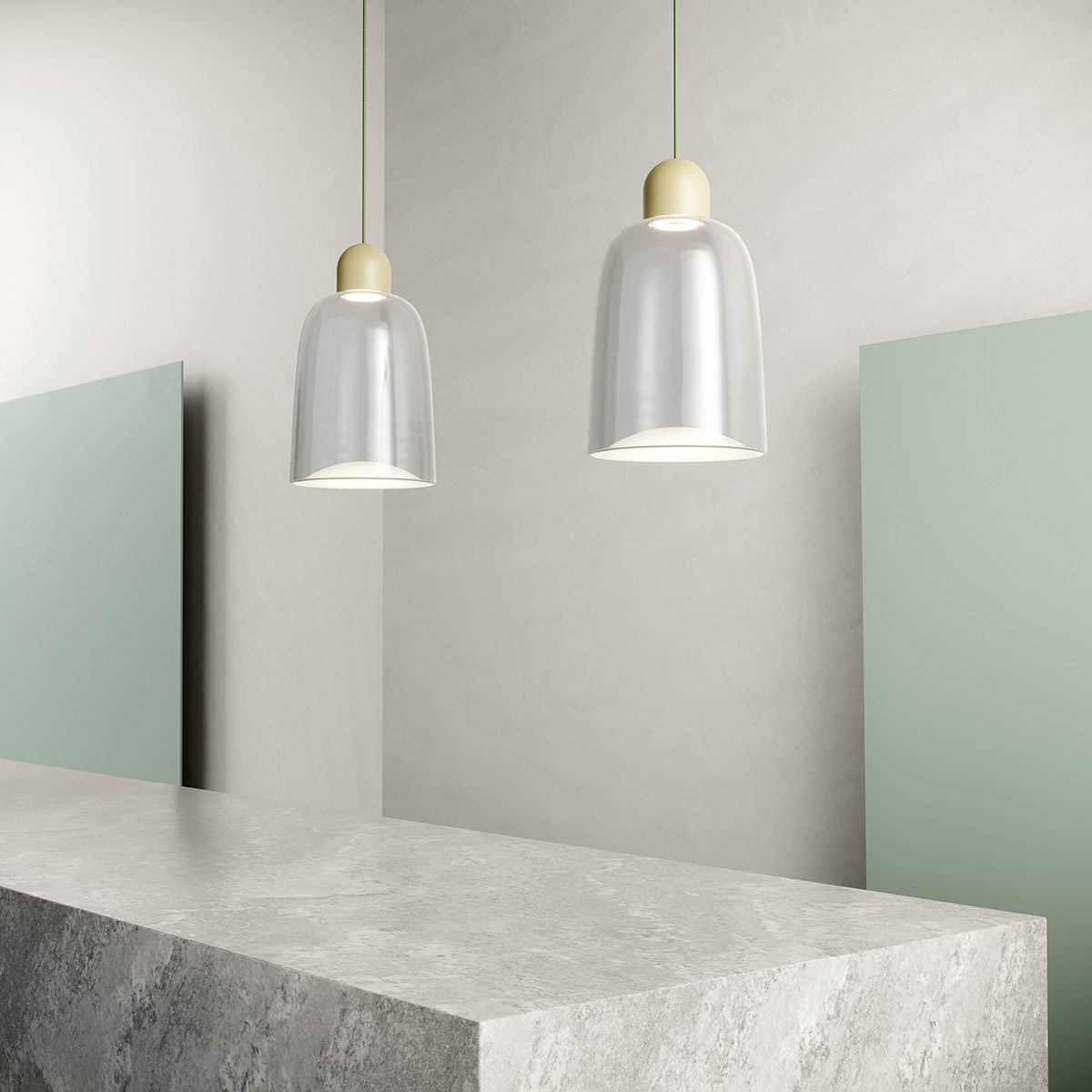 Dia give the impression that the light emanates from the frosted lower part of the mouth-blown glass itself. The illusion is created by hiding the projecting LED light source in the top lid.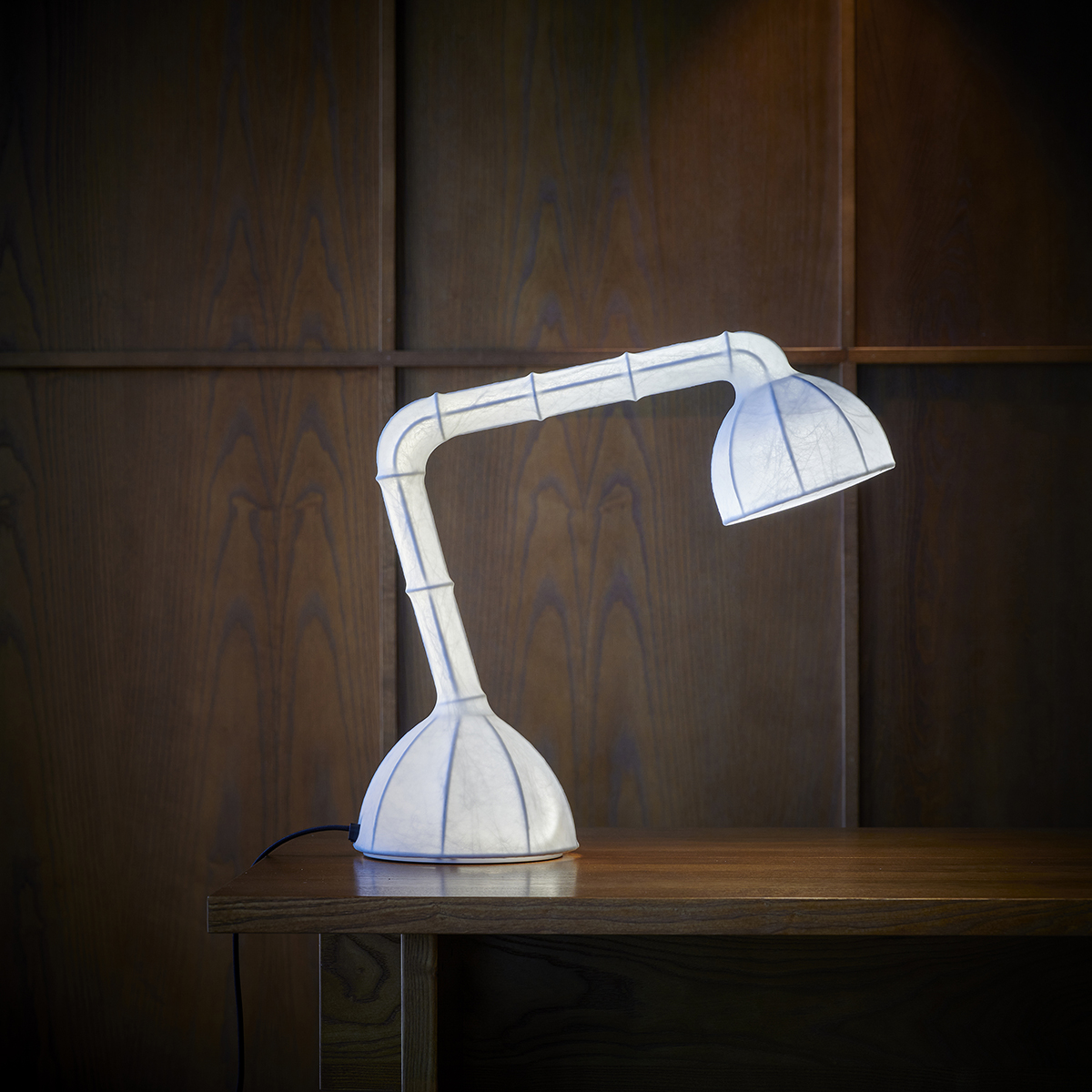 Ori, also by Alexander Lervik, transforms the classic desktop lamp into a light sculpture. Instead of exact construction and function, Ori is a paraphrase on the Anglepoise lamp of the thirties, and the Swedish paper lanterns popularized in the seventies. An elegy to modernist design that is pure light, with contemporary LED technology just leaving a silhouette of the remembered structure.
— 'I love the material,' says Alexander Lervik, 'Ori is a little sculpture, like an elf appearing in a misty morning light.'