Inspired by night pictures of tents illuminated in the wilderness, JEAHNA comes in three dazzling sizes, from 1.5 to 5.5 metres in diameter. The light-weight struts in black anodized aluminium are stylishly covered by the stretched fabric of white semi-transparent polyester. Made in collaboration with Swedish tentmaker, Hilleberg, JEAHNA hardly weighs anything at all, packs into a small bag, assembles in a matter of minutes and provides an inviting, warm experience. Light source LED or compact fluorescent 26-42W.
Designed by Johan Carpner & Alexander Lervik.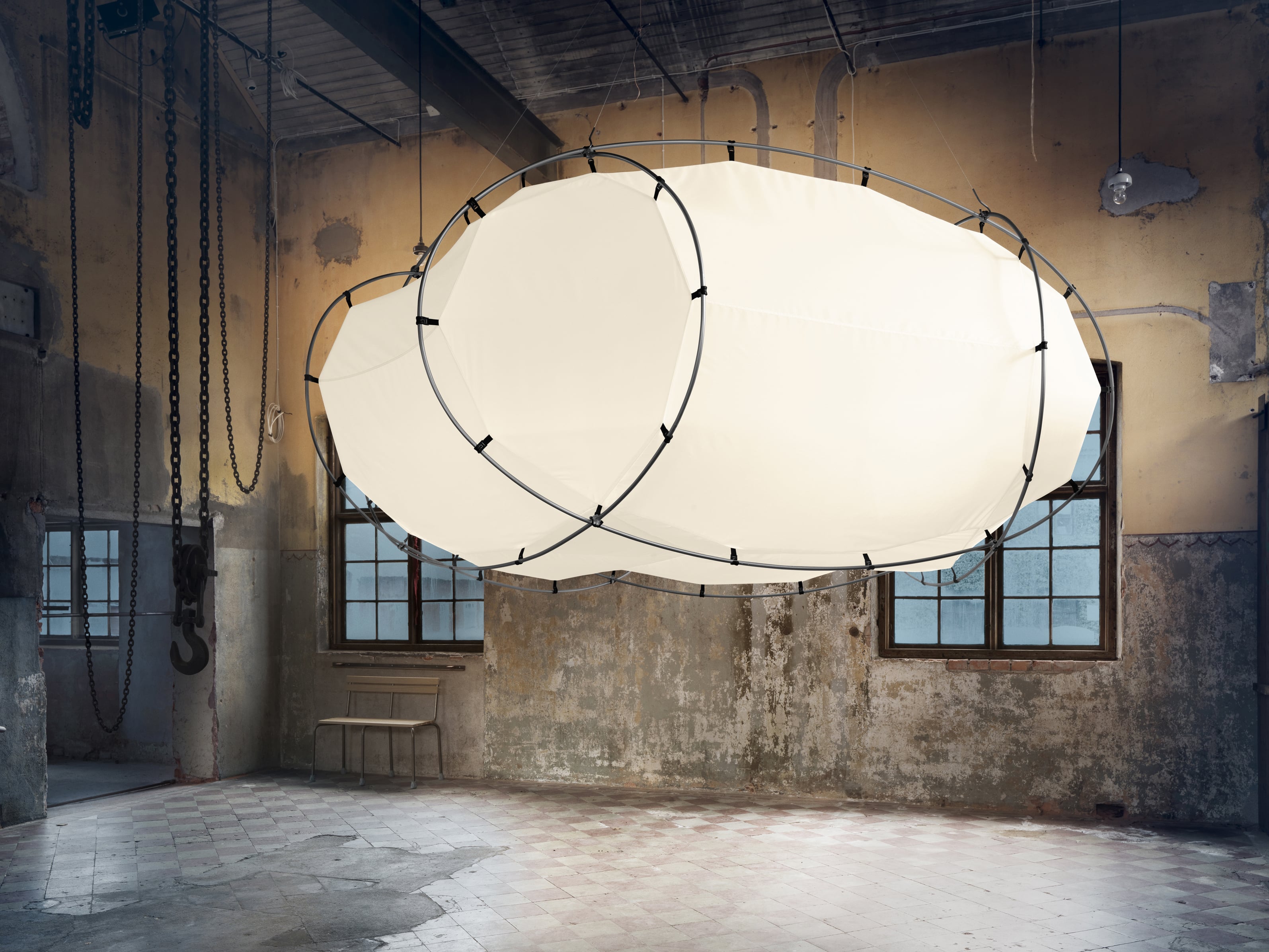 Kvällsbilder på inifrån upplysta vildmarkstält gav inspiration till JEAHNA som imponerar med sina tre olika storlekar på mellan 1,5 och 5,5 meter i diameter. De lätta stagen i eloxerad aluminium tecknas stilfullt mot den spända duken i vit semitransparent polyester. Tillverkad i samarbete med den svenska tältmakaren Hilleberg väger JEAHNA knappt någonting, packas i en liten säck, monteras på bara några minuter och ger en inbjudande, varm upplevelse. Bestyckning LED alternativt kompaktlysrör 26-42W.
Formgiven av Johan Carpner & Alexander Lervik.
If you need more information please contact:
Per Gill. Tel: +46 481 80053 E-mail: per.gill@zero.se
Nybro: Zero Pukeberg Box 800 SE-382 28 Nybro
Tel. +46 (0)481 800 00 Fax. +46 (0)481 140 00 E-mail: info@zero.se
Stockholm: Zero Sibyllegatan 9 Box 5828 SE-102 48 Stockholm
Tel. +46 (0)8 545 850 00 Fax. +46 (0)8 545 850 09