FRIENDS – a new sleek sofa range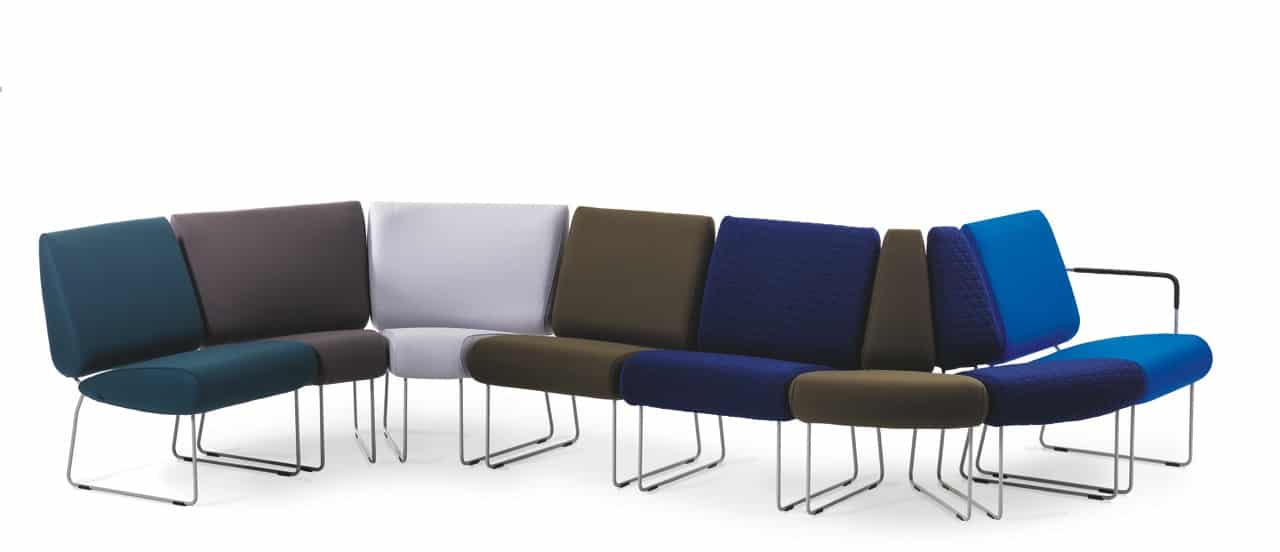 Johanson already has three popular sofa ranges BITZ, REFORM and U-SIT. These are now joined by a new range, FRIENDS, designed by Alexander Lervik. FRIENDS is based on a modular system that offers endless opportunities for both large and small spaces.
"The background to FRIENDS comes from an assignment to create a soft and sleek sofa system. I wanted to use a graphically strong profile for the cushions that would give the sofa its own identity and, at the same time, provide its overall design with a sense of lightness. Inspiration came from the wing of an aeroplane. One of the most important parameters in the project was the creation of exceptionally good seating comfort," says Alexander Lervik.
FRIENDS is manufactured with runners which are available in RAL colours. The fabric coverings can be varied almost endlessly and the possibility of including details such as buttons in the backs provides an even greater opportunity to create an own design.
Until 2015 Johanson offered metal parts in 192 RAL colours. This number has been increased to 194 by the additions of the two metallic colours, 1036 gold and 8029 copper.
The collaboration between Lervik and Johanson is just one of a long series in recent years.
FRIENDS is made entirely in Sweden and is manufactured at Johanson's production plant in Markaryd.
Design Alexander Lervik