The Poodle is a series of chairs whose design is the result of a collaboration between Anna Herrmann and Alexander Lervik in the PLUS1 project. This is a project that Alexander initiated after the success of the "Female Traces" exhibition at the Museum of Furniture Studies in Stockholm in 2019. This exhibition made great strides in raising public awareness of just how difficult it is for female designers to assert themselves in the design community. The objective behind the PLUS1 project is to give women an opportunity to be seen and recognised in a branch of the design industry where male dominance is so overwhelming. And the first exemplification of this is Alexander's collaboration with Anna Herrmann.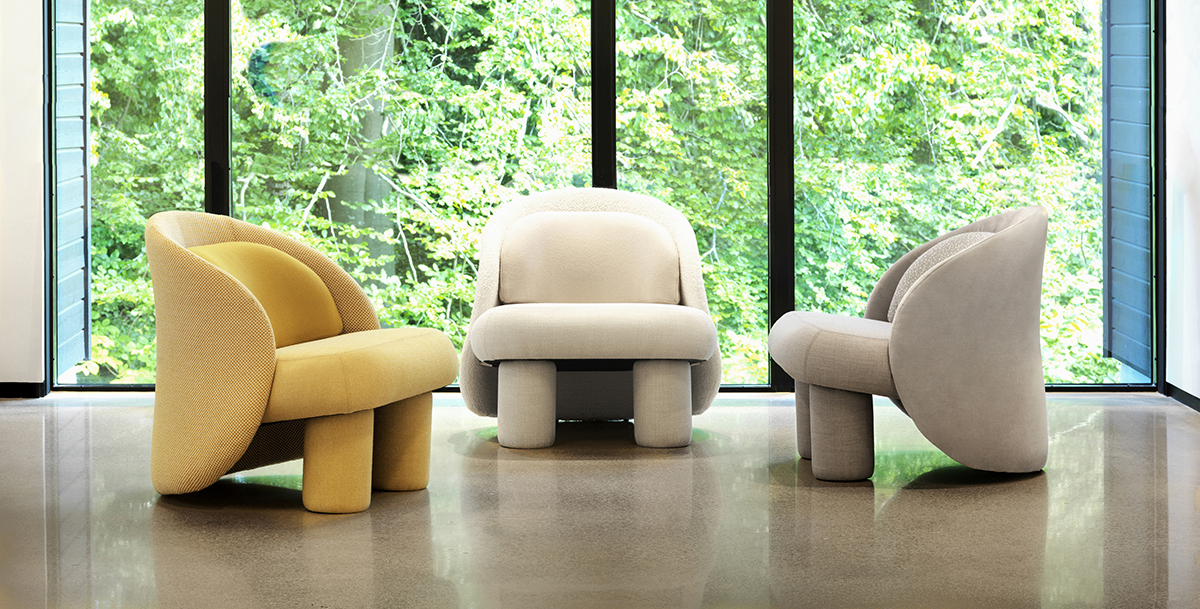 Self-assured, yet disarmingly cute
The Poodle series consists of an armchair and a chair. The lines are well-defined and confident, with the individual products sharing the sibling characteristics of gently rounded forms and a welcoming personality. The bold design is eye-catching, yet the expression feels agreeably familiar thanks to its flirt with historic lines. The name is a clear indication of the source for the inspiration for this design. While the corona pandemic raged and pet grooming parlours remained closed, Anna studied pictures of well-groomed dogs. Coat clips and the prominent characteristics that give different breeds their own unique identity can also be replicated in product design.