For more than two decades inventor, entrepreneur and designer Alexander Lervik has combined concept design, unlikely partnerships and innovations. Now he has created new ways of illuminating your life. Alexander Lervik came to us with a lamp that looks just like the picture. Then we started talking and he came up with a brilliant idea.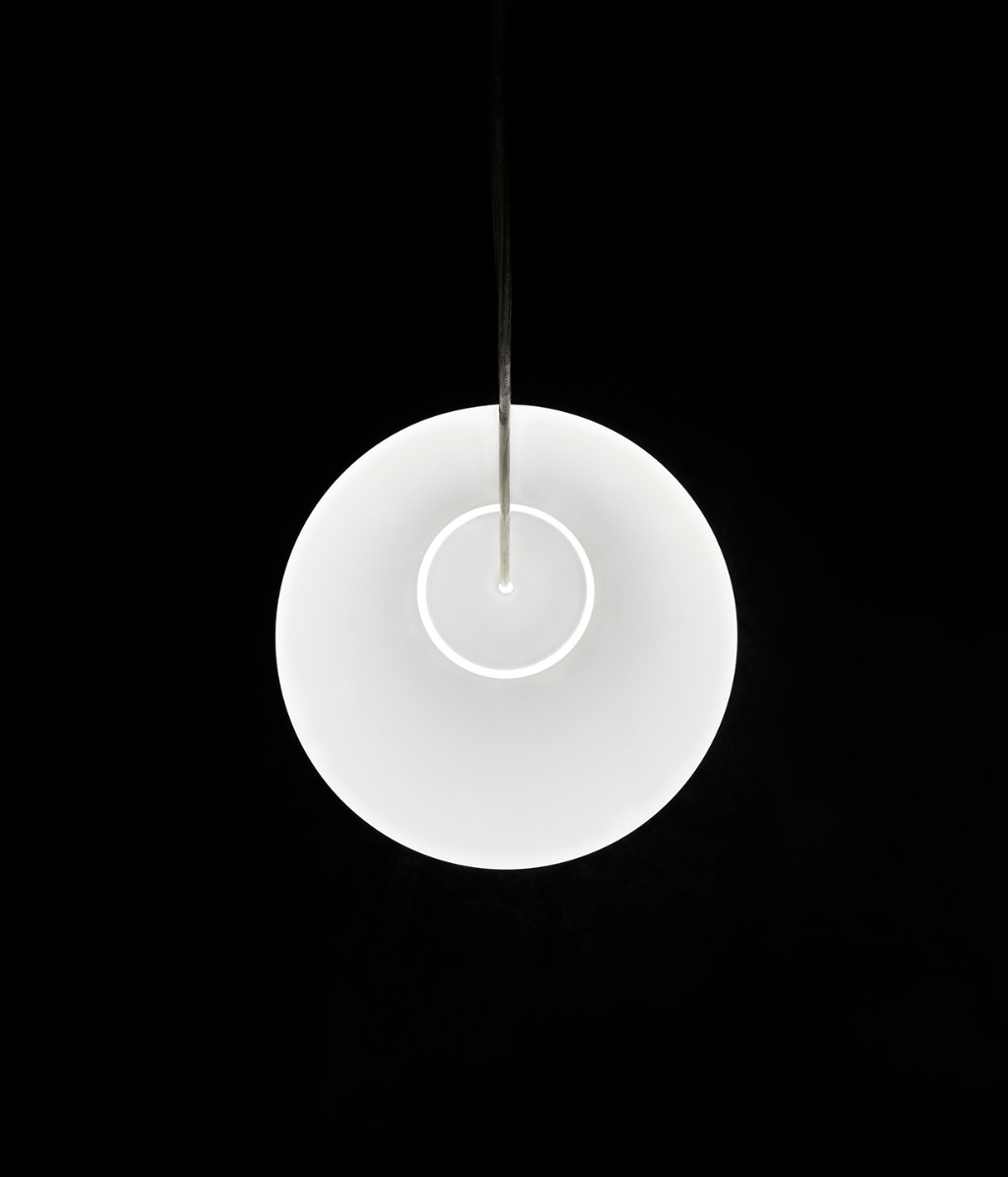 When you first lay eyes on it you might shrug and say whatever, maybe even ask yourself "How do they dare to make another globe? There are literally thousands upon thousands on the market already". But this one is quite unique. To paraphrase Isamu Noguchi: electricity is transformed into one of the original sources of light – our moon. This is the reinvention of functional simplicity. This is the new way to shine.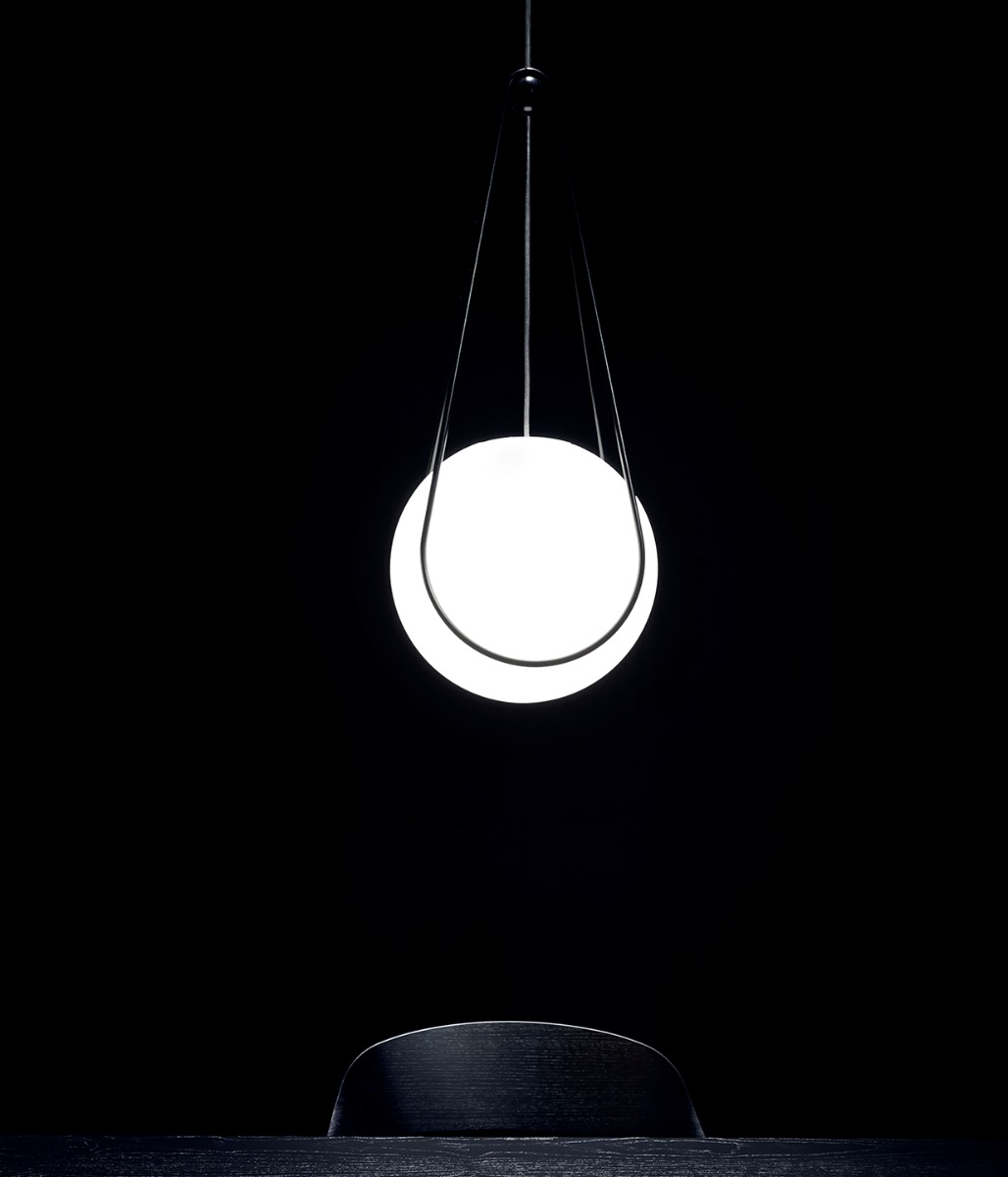 Luna is according to us the ultimate globe pendant. What? Yes, Alexander Lervik has created a unique globe lamp that doesn't cast any shadows, it's just pure uninterrupted light. How? All other globes on the market have some kind of metal or plastic lid to hide the cables and the hanging mechanism. Luna on the other hand is entirely made of glass, even the lid and the globe hangs on an acrylic cross designed to let the light shine through it while the cables and the hanging mechanism is built into just one cord. Luna is minimalistic and functional design at its core. Kosmos is the optional hanger for Luna. If you feel like the pure moonlight of Luna needs a more graphic expression or if you simply want to hang the moon.
Alexander Lervik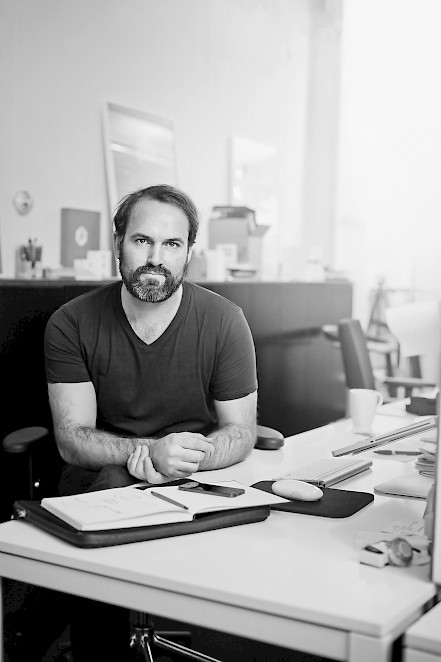 For his design college graduation exhibition back in 1998, Alexander Lervik at the tender age of 26 had unknowingly hit on what was to become his winning concept. With his exhibition 10 stools 10 decades he had combined concept design, unlikely partnerships and innovations in what turned out to be his way in to the industry.
This three-way design approach is defining for Alexander Lervik's almost 20-year career as one of Sweden's leading designers, whose quest for innovation speaks louder than the passion for creating beautiful objects.
"I rarely get hung up on the details or art-for-art's sake. What fires me is the desire to create a product based on a novel concept or invention. I see this as my forte, though some might see it as a failing in a designer", says Alexander.