Daniel Rybakken is one of Norway's most celebrated and award-winning contemporary designers. From his studio in Gothenburg, Sweden, he creates designs and interiors, installations and prototypes for clients from all over the world. His list of prestigious awards and prizes is long. Despite his nationality, he had never before collaborated with a Norwegian producer. It was no coincidence that his first Norwegian collaboration was with Vestre.
"I created the design for this bench back in 2005 and have often thought about it over the years. Just before the summer, I contacted Vestre, and they immediately liked the concept. Then it was a quick route to take it into production", says Daniel Rybakken, and adds that the shape of the bench has not changed since his very first design prototype.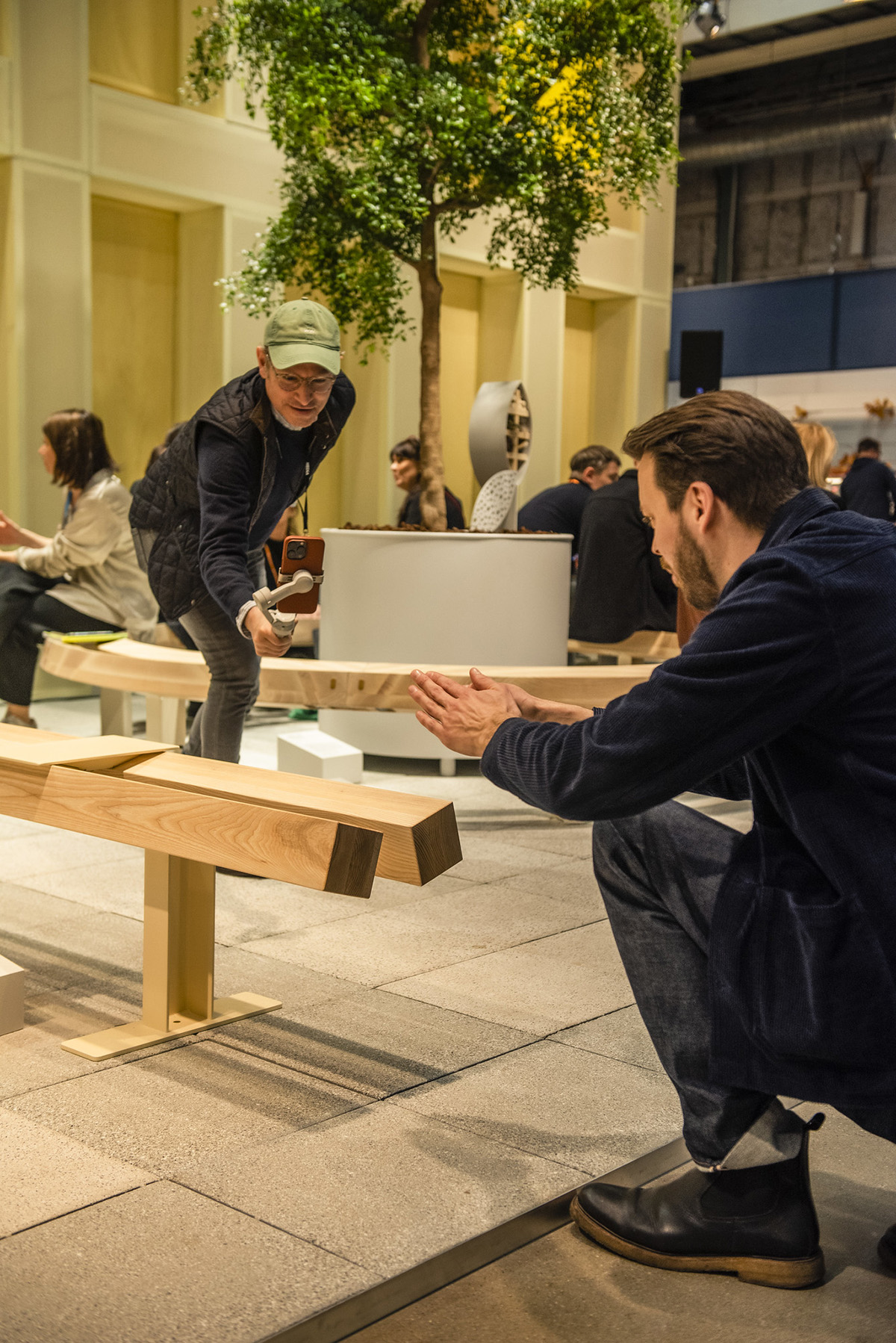 Daniel Rybakken had the form and concept of Ypsilon clear to him from the start. A bench with a simple yet very stable design, which does not feel visually large, while offering a high level of comfort. Ypsilon has a stripped-down design, but at the same time, the bench is instantly recognizable with its angled, linear solid glulam beams, which rest on laser-cut and bent sheets of galvanized steel. The angled beams have several functional advantages: they provide a very comfortable seat, while the slope means that water quickly runs off the bench, instead of accumulating on it. The use of glulam beams also makes very long standard lengths possible.
"The contrasts between the materials are also interesting, both between the steel and the glulam and in the space between the beams of the seat. The bench is also proof of how much you can do with steel. Nothing in the main element of the base is welded, instead, the steel evokes folded paper. It highlights the quality of both steel and wood. I like form-wise innovation where you can work with traditional materials and still create something new", says Rybakken.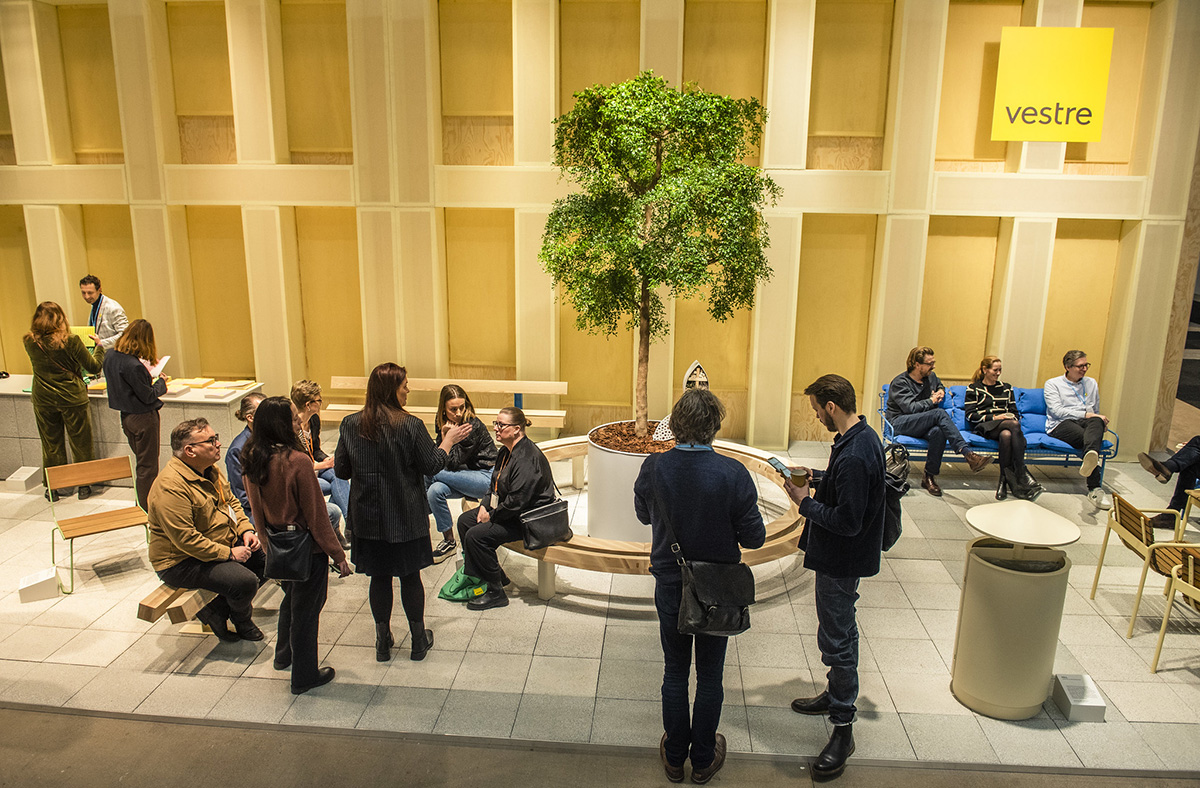 At the same time, the simple and clear concept also requires a different approach to the production process. Daniel Rybakken says it was rather similar to the production of indoor furniture, where no details were left to chance. The precision in the manufacturing also means that Ypsilon fits just as well on a beautiful stone or marble floor indoors as in parks, squares, and other outdoor environments.
Ypsilon is available in a straight and a round version and can be equipped with both armrests and backrests, as well as a flexible metal table top. The seat is available in either impregnated pine or ash. All Vestre products are manufactured in hot-dip galvanized Swedish steel, Nordic wood from sustainable forestry and are available in 200 RAL colors and have a lifetime guarantee against rust.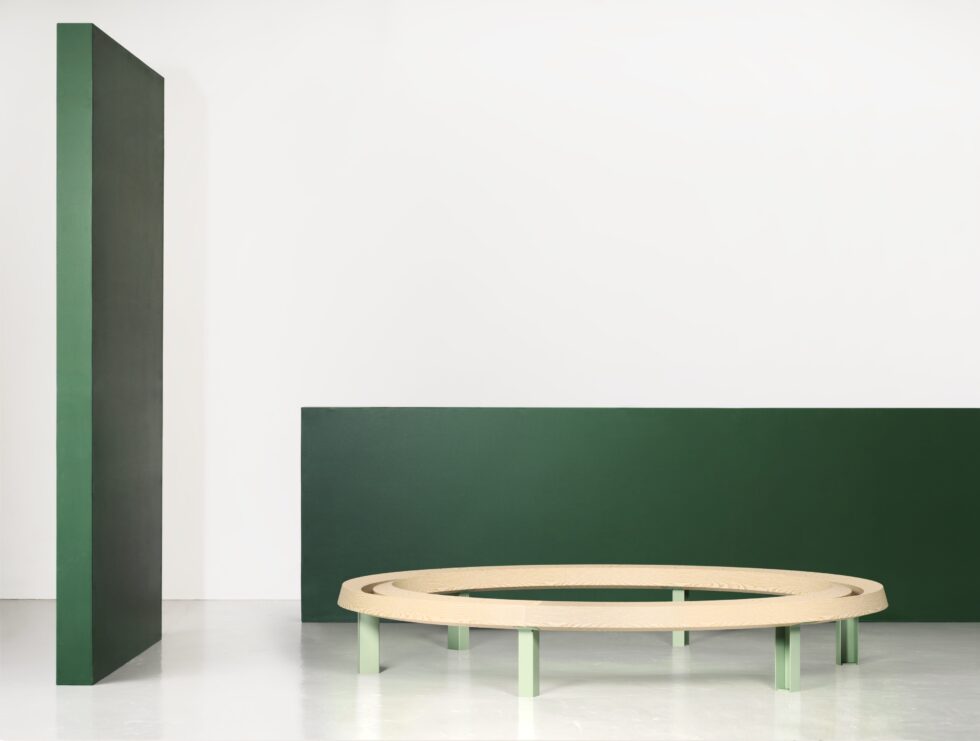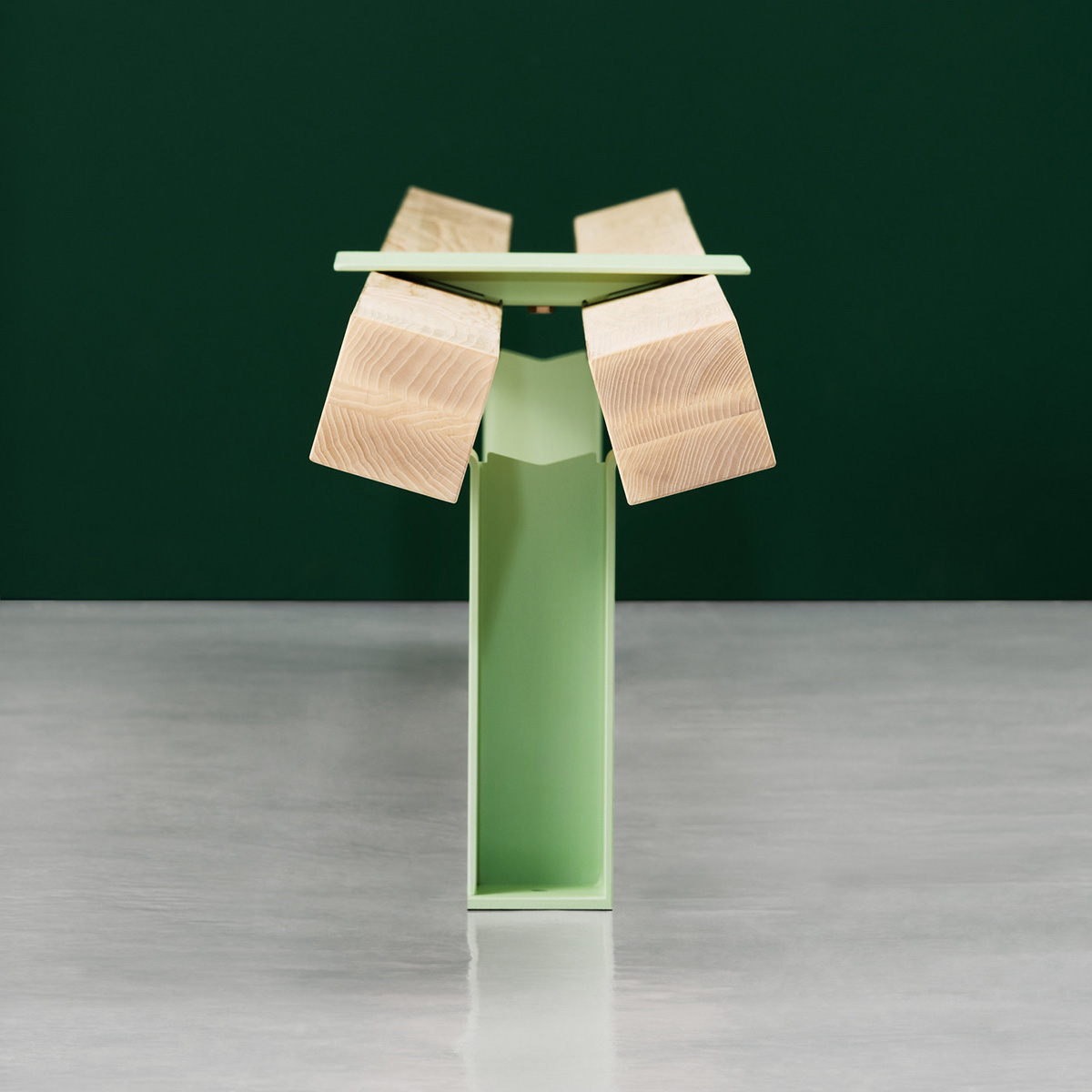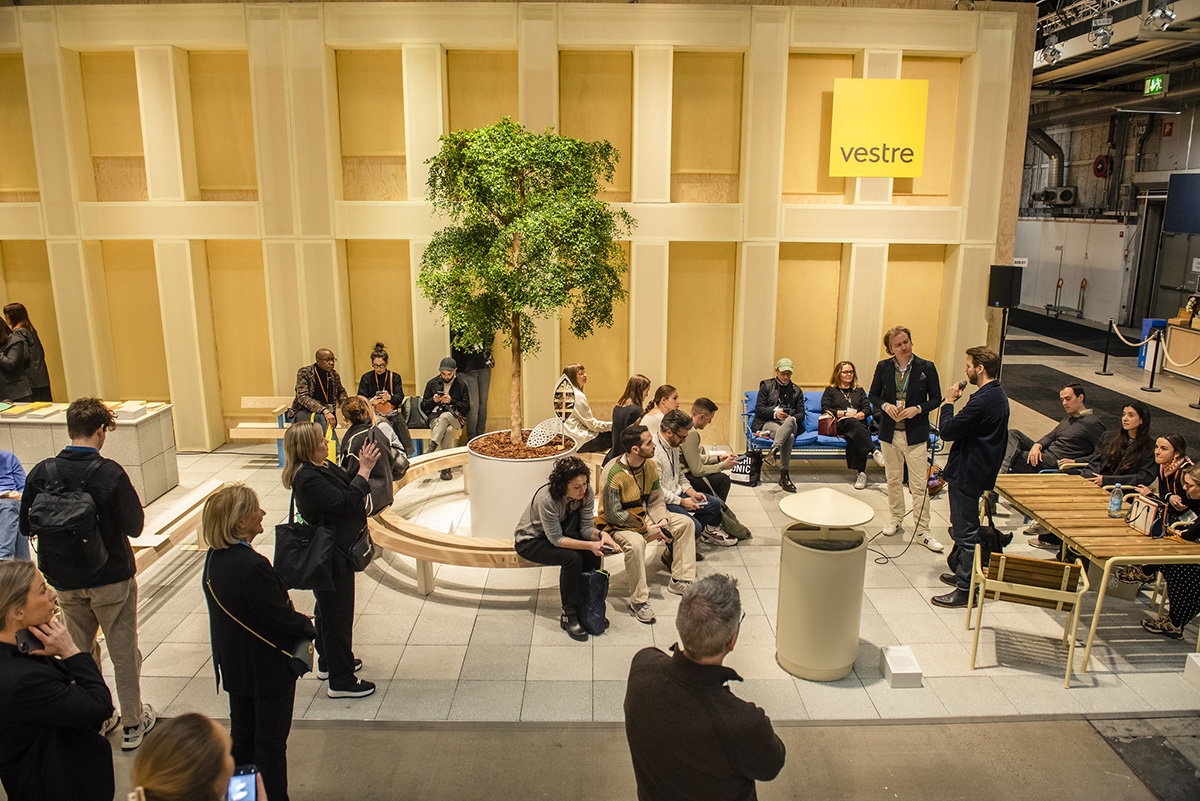 Photo: Einar Aslaksen / Vestre
More from Daniel Rybakken:

DR Chair 01 (Prototype) W386・D437・H806・SH460mm Designed by Daniel Rybakken The DR Chair 01 is a …