The new wall version of Millimetro stands out for its form and its surprising luminous impact. It is composed of a mirror-finish metal disk installed adjacent to the wall. The LED light source contributes to create a warm atmosphere, and remains hidden from view. The body of the lamp thus seems to float in space, becoming part of the wall itself. The model generates engaging, refined games of light and perspective in the surrounding space.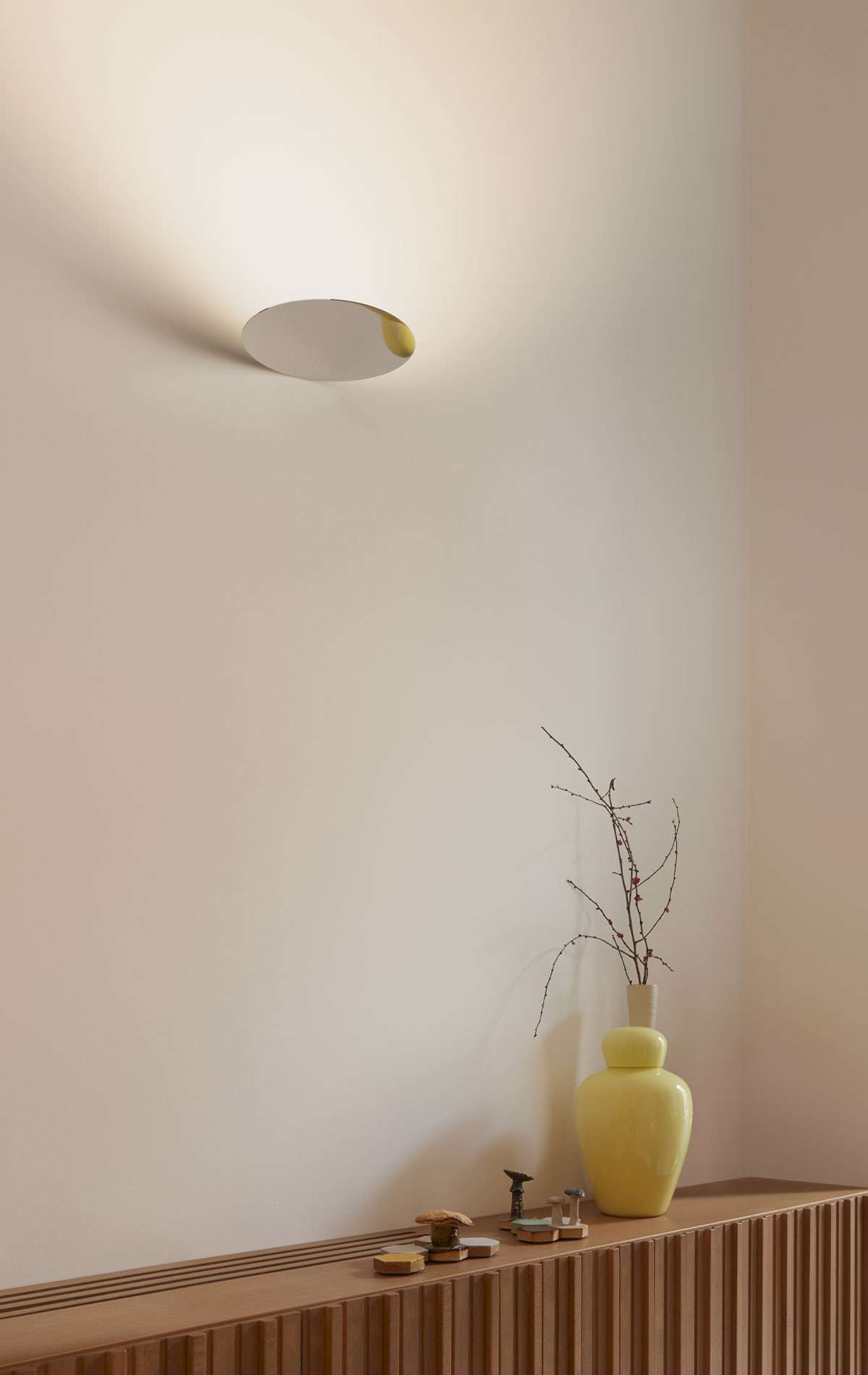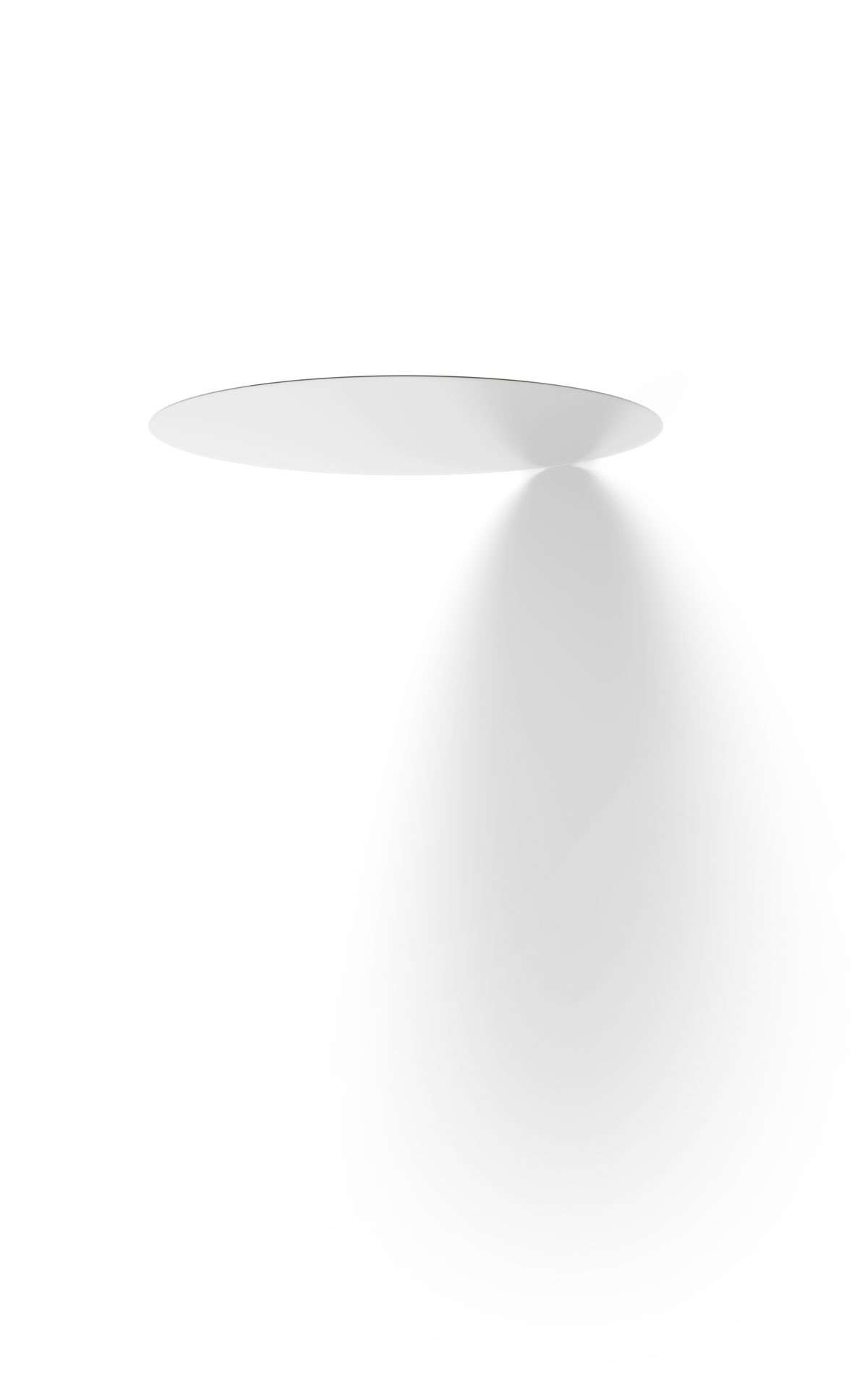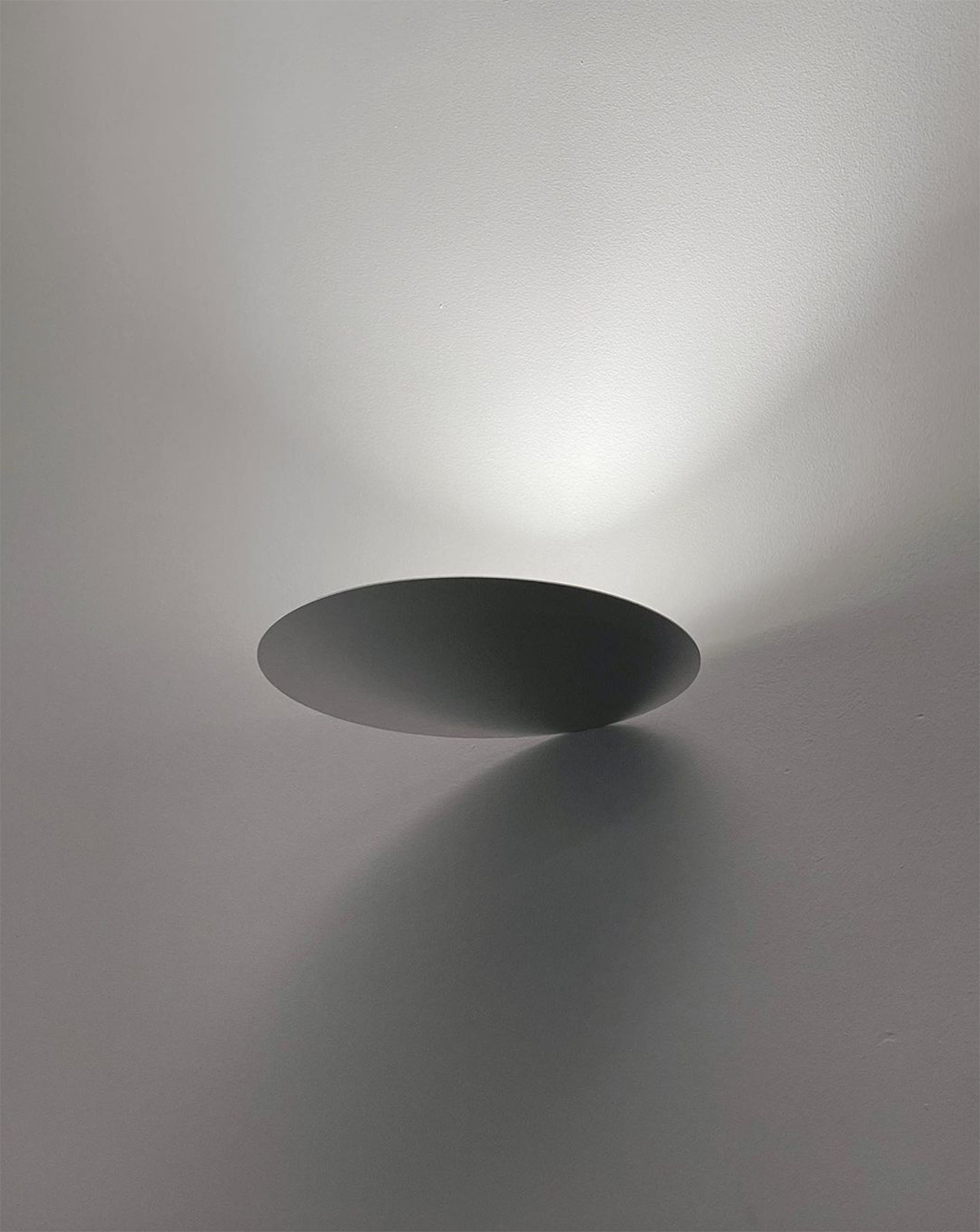 Millimetro ceiling lamp
Halfway between a pendant and a ceiling lamp, Millimetro is composed of a very thin reflecting circular disk (1 mm thickness) and warm, enveloping light directed upward from below. The upper cap is attached to a stem that supports the metal disk with a mirror finish (diameter 50 of 85 cm). The LED light source, concealed behind the disk, provides a diffused, uniform glow. To respond to various installation requirements, it is possible to choose from four different lengths for the stem that connects the body of the lamp to the ceiling attachment (overall lamp height 23, 33, 53 and 73 cm).